I Was Thinking About It

Hello Hivers! @baby.magic here, back again with another funny story that will surely put a smile on all yo' faces.
So let's get to it.
Some Old Faces Paid Me A Visit
So an old classmate of mine came to visit me. And it was good to see her 'coz we haven't seen each other in a while. So there we were talking about what we've been doing with our lives after high school, so we were catching up. And then the conversation gradually turned into her talking about herself and how she's changed after high school. And then I realized this girl is so full of herself.
She's saying how good-looking she is now unlike back in high school. And I was just there smiling and nodding but in my mind I was thinking, "Bitch you look ugly as hell as when we were in high school."
But I couldn't say it.
I was thinking about it. But I didn't say it.
I didn't wanna be a dick that day.
Some days you just do it like a normal daily routine but that day was different. I gave her a free pass.
We haven't seen each other in a while so I was trying to be polite.
And she keeps talking about getting promoted over and over again. And I couldn't relate 'coz I don't have a job.
I don't have a job coz I don't like to work 'coz I'm rich.
And I'm also full of shit.
I probably should start my own company and hire my brother to work as the CEO and I would start working as a janitor,..
..in my own company...
..and I'd get promoted every week until I become the CEO.
Of my own company.
And then I can brag about it to this bitch if we meet again.
And Another One
So another old face that I haven't seen in a while showed up at my doorstep. It was great to see some old friends paying you a visit. But then I quickly realized that he wasn't really there to see me. He came to my house 'coz I was neighbor's with my cousin who is a slut who he planned on sleeping with.
So he came to see me to make me his wingman to help him get into my cousin's pants.
So I decided to help him. I wasn't really doing anything that day, so yeah. Where else are you gonna get free food, free booze and free cigarettes?
Nowhere. Especially in this pandemic.
So we were sitting there drinking beer talking about high school life and then suddenly he starts talking about how good he is with women now.
So I was just sitting there smiling and I was thinking about what he said and in my head I said, "If you're so good with women now why did you ask me to help you with my cousin?"
What do you need me for?
My cousin's a fucking slut, she sleeps with random guys that she meets at a bar.
What do you need me for?
My cousin's a fucking walk in the park.
What do you need me for?
I was thinking about it. But I didn't say it.
And then he starts bragging about this chic from high school, who also happens to be a slut, having a big crush on him. And I just said, "Really? I didn't know that."
And then he just continued talking about this chic but in my head I was thinking, "You and me remember high school very differently."
That chic he was talking about having a big crush on him was a high school slut and she had a big crush on everybody except him.
Here's what really happened. Back in high school he was envious of us 'coz all of us had fucked this high school slut except him. So we asked the chic to make him believe that she had a big crush on him to make him feel good so he wouldn't be envious of us. She didn't have to have sex with the guy 'coz she never really liked him, she just have to talk to him and pretend she has a big crush on him.
I didn't know it was gonna stick to his brain and brag about it 20 years later. But I couldn't tell him.
I was thinking about it. But I didn't say it.
Why?
'Coz he was buying all the food, the booze and the cigarettes.
I got a good thing going on here, I didn't wanna ruin it.
So we were there having a good time and then suddenly my cousin gets a call from one of her fuck buddies and leaves.
So my friend looks at me, surprised and tells me to convince my cousin to stay.
Like I have a say on who she fucks.
So I told him, "You said you're very good with women now so what do you need me for?"
I am such a bad wingman.
So he spent a lot of money trying to impress my cousin and he ended up with nothing.
He's probably gonna rub one off when he gets home.
Sugar Daddies
People always say if you have a lot of money you can get any girl you like.
No, you don't.
'Coz there's a lot of men out there who also have a lot of money but are more good-looking than you.
Gold-diggers can be picky too.
I saw this one guy on the internet and he bought a McLaren. People are commenting that he's gonna see a lot of action with women.
No, he isn't.
'Coz he's an ugly motherfucker.
3 months after buying his car he's still not getting any action. Until he finally finds one but she wouldn't let him fuck her unless they get married.
So he marries her so he could sleep with her everyday. And have an active sex life. He wasn't really doing well as a single man so fuck it, I'm just gonna marry the first girl who says yes to me.
And then the girl's gonna divorce him and take half of his money and take half of his McLaren. I'm pretty sure she's gonna get the back part coz that's where the engine is. The prick's gonna get the stirring wheel.
Before I Go
I just wanna say that comedians are happy people. And they want to channel that positive energy to other people.
But most, if not all, die of depression.
So when I look at this community, I see all the depressed people on the Hive blockchain.
And that's the end of the post.
Thank you for making it to the end I hope you enjoyed reading it.
If you like this post let me know in the comments section.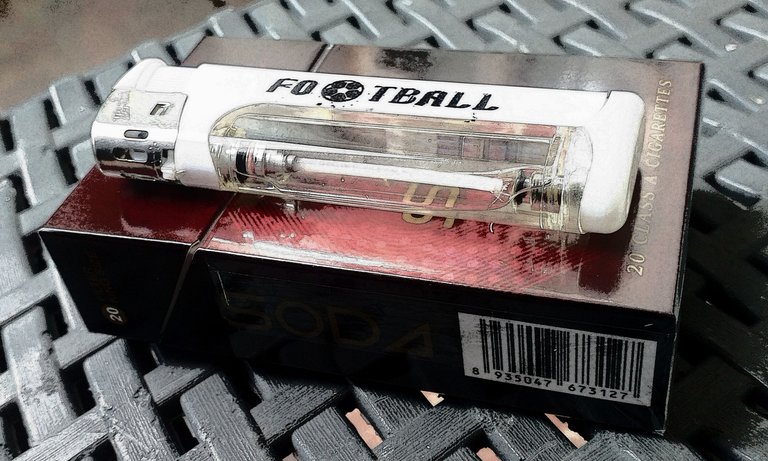 And my name is @baby.magic & that's it for now. Jah bless!
Any upvotes, follows and reblogs is greatly appreciated.
Cover photo taken from my phone.
---
---