Automation as the new phase of financial operations - the actual threat to centralization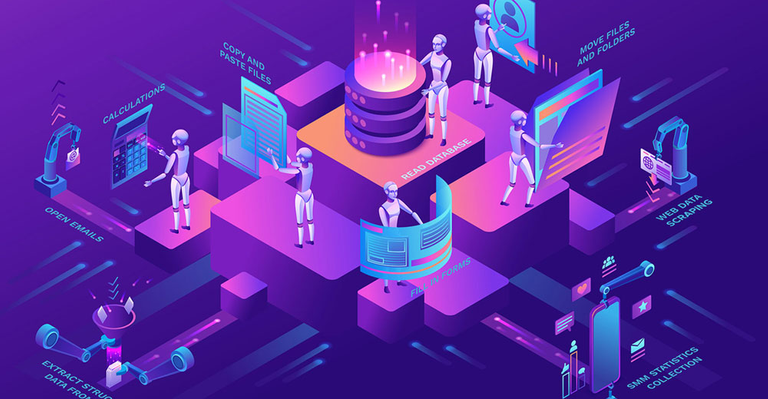 Living through the different phases of cryptocurrency expansion and development has one notable merits and one of many is being able to hand pick narratives and layers of the ecosystem that do not apply or merit the industry long term.
Looking at the larger spectrum, the obvious reality is that "cryptocurrencies" can be made highly centralized, this is because the system follows predetermined rules more commonly referred to as "programs".
Although many of what will attain long term success will need a decentralized system of governance and a network that breathes on decentralized management to operate. That said, trying to focus more on what is at a larger scale the threat to centralization and inevitably what scales the industry to attain lots of what it was initiated for is "Automation".
History on work and human demand transitions
There's always a larger picture and here we can see how much of what is being targeted at finance is pretty much a demand in many other sectors of operations that collectively fosters an economy.
Drawing points from the agricultural sector, the transitioning of how work is done beginning from cultivation to harvesting shows that automation is a catalyst for efficiency. Ease, flexibility, high performance and high productivity is on the large scale of demand, the financial sector is seeing much of this and is one of the major reasons for its wide range of relevance.
The lessons of the past shift via technology has shown that advancement, development and adoption of new and involved systems of operation is only inevitable, this is why narratives projected to restrict this new phase in the growing world is only going to keep failing, the stumbling blocks of the short terms causing fuds will act as layers of improvements.
Automation and Blockchain technology
Developing a system that can operate without the need for intermediaries to handle the processes and settlements of network operations is one of the many layers to the success of the Bitcoin network.
When finance is the center of discussion one has to consider security, flexibility, stability and scalability, achieving all is building a new era of wide spread efficiency.
With blockchain technology, there's a lot and more that can be achieved. The major contributors to this is the distributed ledger and smart contracts. Smarts contracts are the major building blocks for the new era of financial operations, this contributes to the growing attention given to decentralized finance and all it's associated products.
The success of Ethereum as a blockchain has smart contracts to thank, given the ease of building and deploying applications that meets the needs or demands of the user base, similarly, the fate of mass adoption will lean so much on the ecosystem being able to leverage smart contracts to build automated services that promotes ease of usage, stability, security, sustainability and incentivization.
We can see a great deal of this already with numerous growth stories of DeFi products, and while what many may percieve as the slow demise of the industry is actually part of the building process, as we know, blockchain technology is eating into many other sectors of businesses and even personal developments.
Centralization of finance being one of the many legacy structures that will be demised by the technology will be displaced by the efficiency and profitability of automated applications for financial operations.
At the time, we already have a great deal of financial operations being handled autonomously, this includes reoccurring payments, trade executions, investment and yield growing. Many more will be deployed with more strongly established structures.
Posted Using LeoFinance Beta
---
---