X-Files Meets The Office In This Hilarious Spinoff of What We Do In The Shadows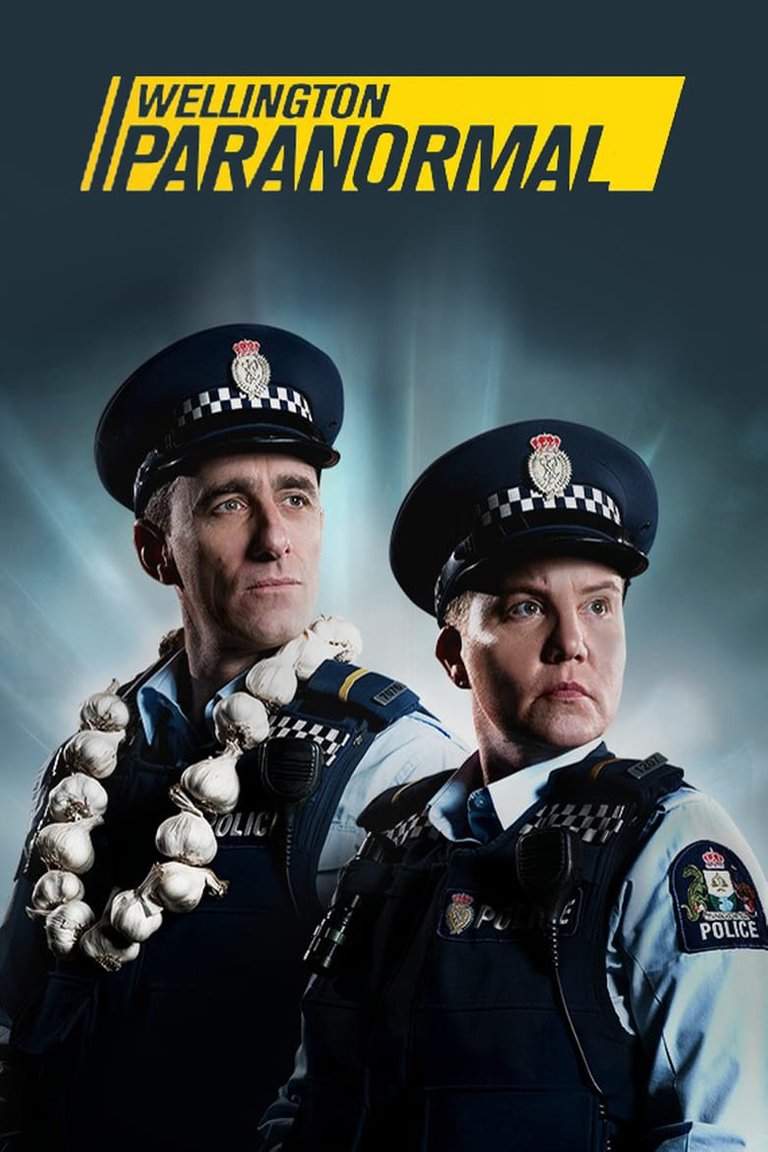 Creators Taika Waititi (JoJo Rabbit, Thor Ragnarok) and Jemaine Clement (Flight of the Conchords) are some of my favorite creators in film/tv. Their track records both alone and together are outstanding. They first worked together on a underrated quirky indie rom-com called "Eagle vs Shark" but it was their 2014 film together "What We Do In The Shadows" that really made them a household name. Wellington Paranormal is an extension of that movie, also filmed in the mockumentary style, and featuring the two police officers we first met in the film.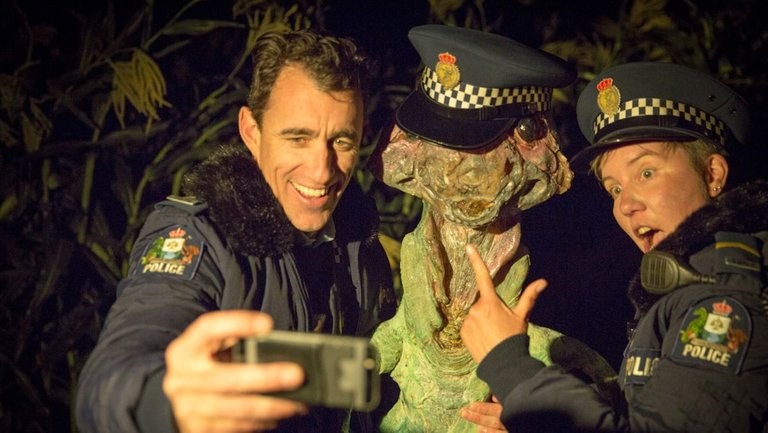 Made as a procedural, each episode follows Officer Minogue and O'Leary as they investigate a new paranormal disturbance. Unlike What We Do In The Shadows(movie and TV series), our protagonists aren't supernatural but rather inept and often clueless police officers. The humor is undeniably dry and most of the fun revolves around our idiotic heroes trying to explain away paranormal events as normal occurrences like a werewolf just being a normal dog wearing jeans or a girl possessed by a demon having a bad case of laryngitis. There's also sprinkles of Reno 911 style humor with lots of police farces including a hilarious recurring gag featuring the partners one and only taser(which they take turns with and often argue over so they can both fairly use it).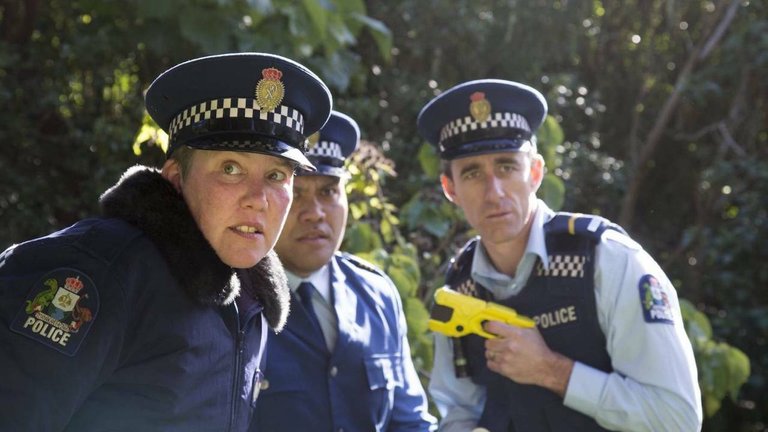 Only six episodes long, the monster of the week procedural style of filming makes for very digestible and easy viewings. This show is very much a lighthearted comedy featuring elements of horror and sci-fi. The effects are mostly practical and done very well but they are never too scary. Fans of 80's horror are gonna dig how little CGI they use in this show and appreciate the old school special effects, I know I did.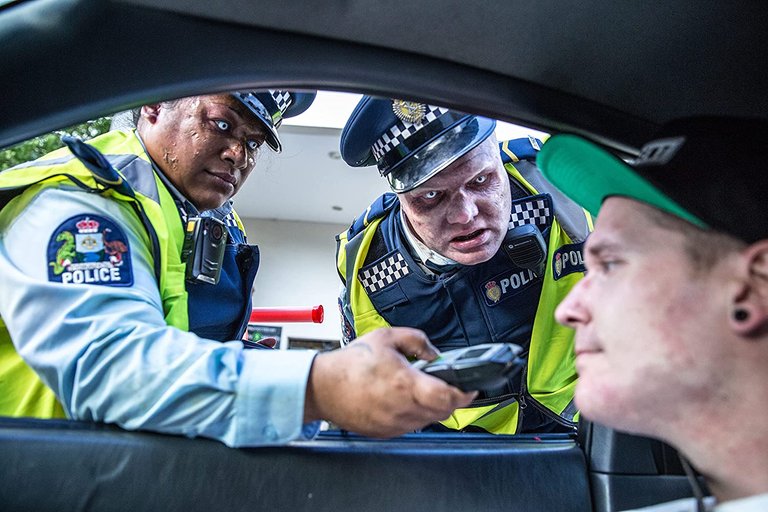 This show may not be groundbreaking but it is an excellent horror themed comedy from the kiwi masters of comedy and a viewing that's perfect for the month of October. Highly Recommended.
Wellington Paranormal is finally airing in the US via the CW. You can also stream seasons 1 and 2 via HBO GO. Sadly, I'm not sure where to view for other countries but I'm guessing its even easier to find than it was here in the US. Check out the season 1 trailer below!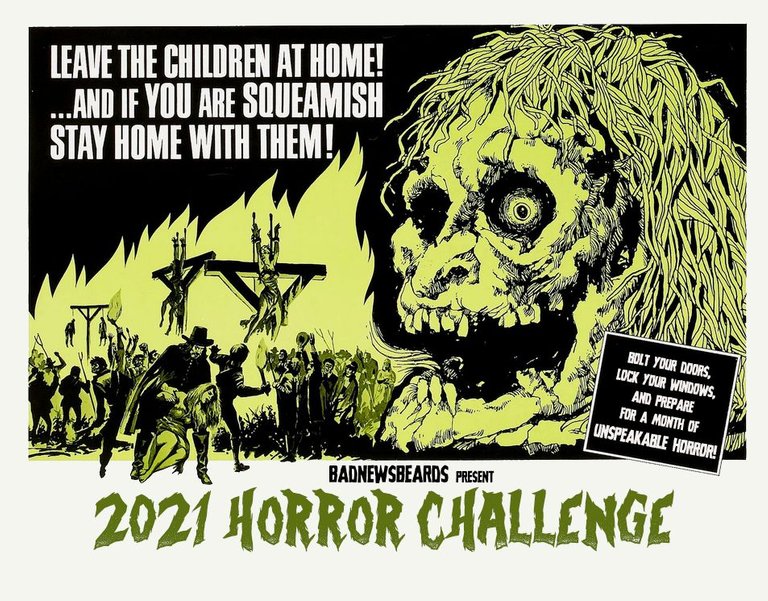 Thanks for stopping by another entry in my 31 days of Horror Challenge and giveaway! I'll be giving away some really cool prizes for anyone that wants to participate with me and write 2 horror themed reviews during the month of October. You can find all the details on my challenge and prize giveaway here. So please join, engage in some fun conversation and get the chance to win some killer prizes along the way!
---
---