A Wonderful Visit Of The Biggest Dam Of Asia (Tihari Dam)
A Wonderful Visit Of The Biggest Dam Of Asia (Tihari Dam)
Hello friend's! hiver's! Traveler's!
How are you guys?? hope you all are well and doing well in your life and enjoying your trevel full life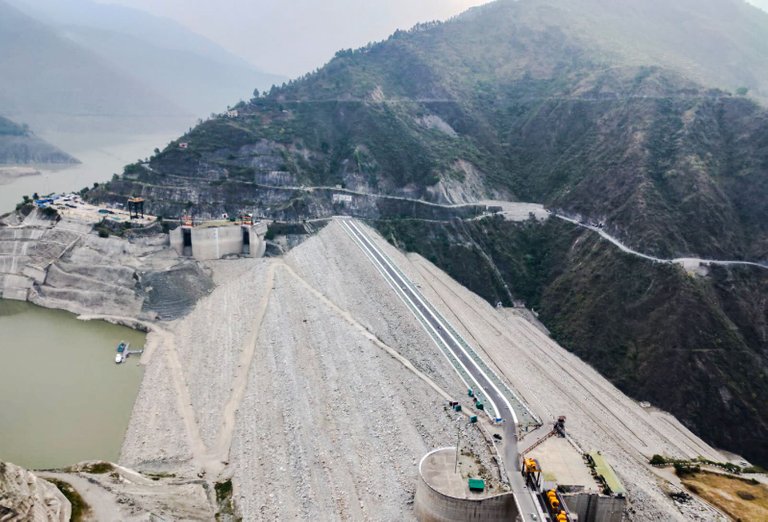 ---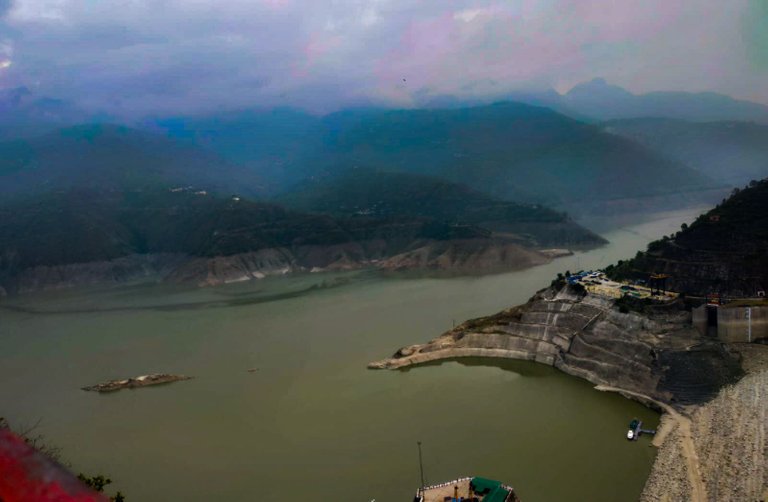 ---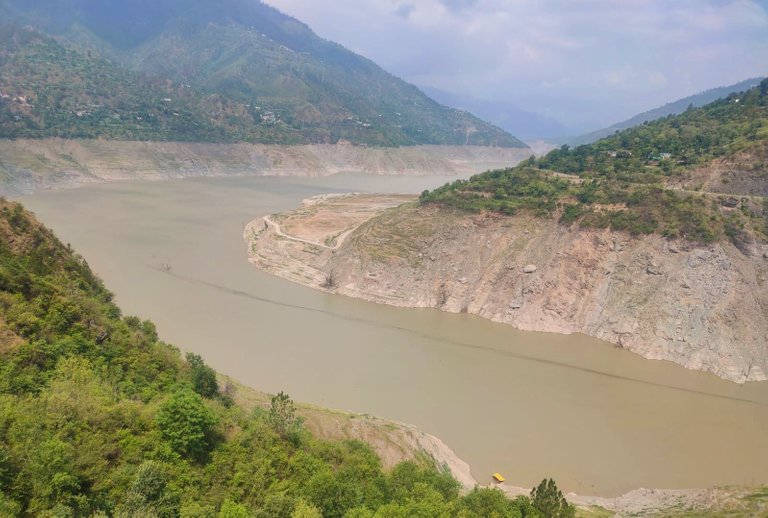 Biggest Dam Of Asia (Tihari Dam)
---
Friends, today I am going to share with you another travelogue of Tehri Dam, the largest dam in Asia. Also went to a place which is very famous called Auli where many movies are shot, when snow falls here, it is also famous for skating and many couples choose this place in their honeymoon package.
---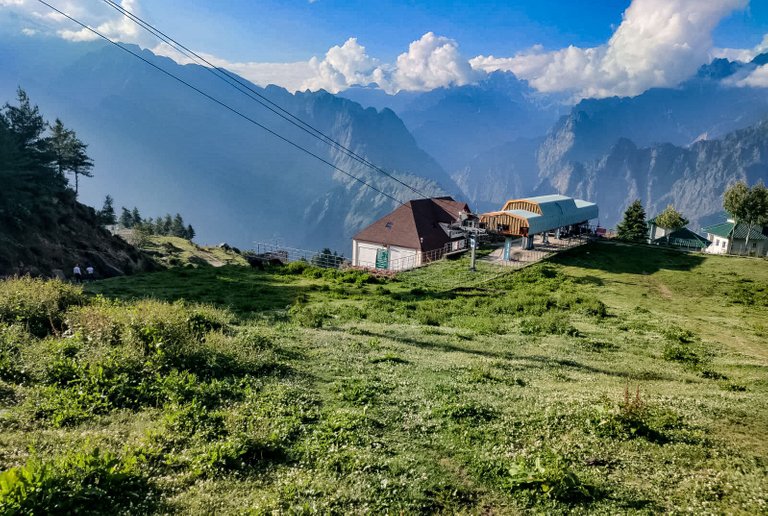 ---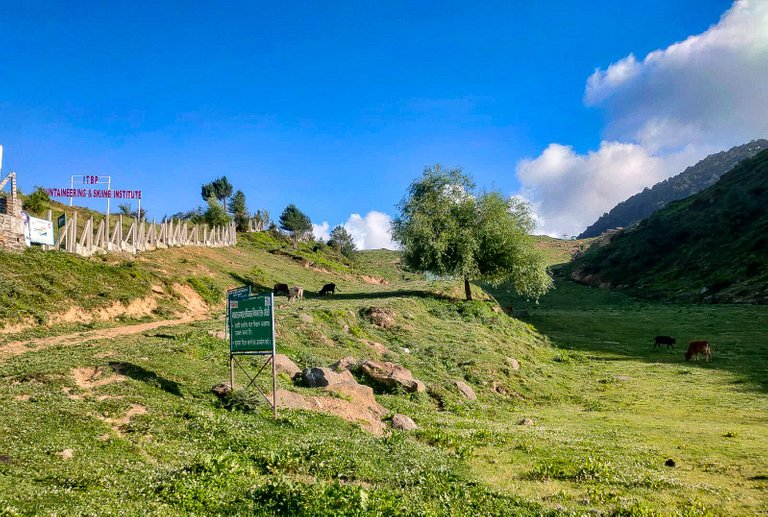 ---
Auli is a famous place for film shooting and skating.
---
Now I am giving you complete information about this Tehri Dam, its length, width and height.
Tehri Dam is located in Tehri Gadwal district in the state of Uttarakhand in India, the height of this dam is 260 meters, the length is 560 meters, and the width of the top is 25 meters and the width of the bottom is 1200 meters.
Where the water is filled in this dam, it takes the place of 42 kilometer square. In 1949, the UP government had planned to build this dam because at that time Uttarakhand was not a state and UP was a united state and in 1972 Approval was also given by the central government of India to build this dam, of which 25% of the cost was going to be given by the state government and the remaining 75% was going to be given by the central government. There was a lot of opposition to build this dam. And for many years the dam case was in the court as well.
The water of two rivers is stored in this dam, first is Bhagirathi river and second is Bhilangana river. There are two tunnels in this dam whose water is never stopped.
A total of 2400 MW of electricity is generated from this dam and you need permission to go here, because of this you could not take more photos, 4 tunnels have been built in this dam, whose length is 6.5 kilometers.
If you come here to visit, then you can do many water activities here, if you have come to visit Uttarakhand and you are a fan of water activities, then this is the best place for you.
To reach Tehri Dam, you have to first come to Dehradun and then reach Tehri via Rishikesh.
---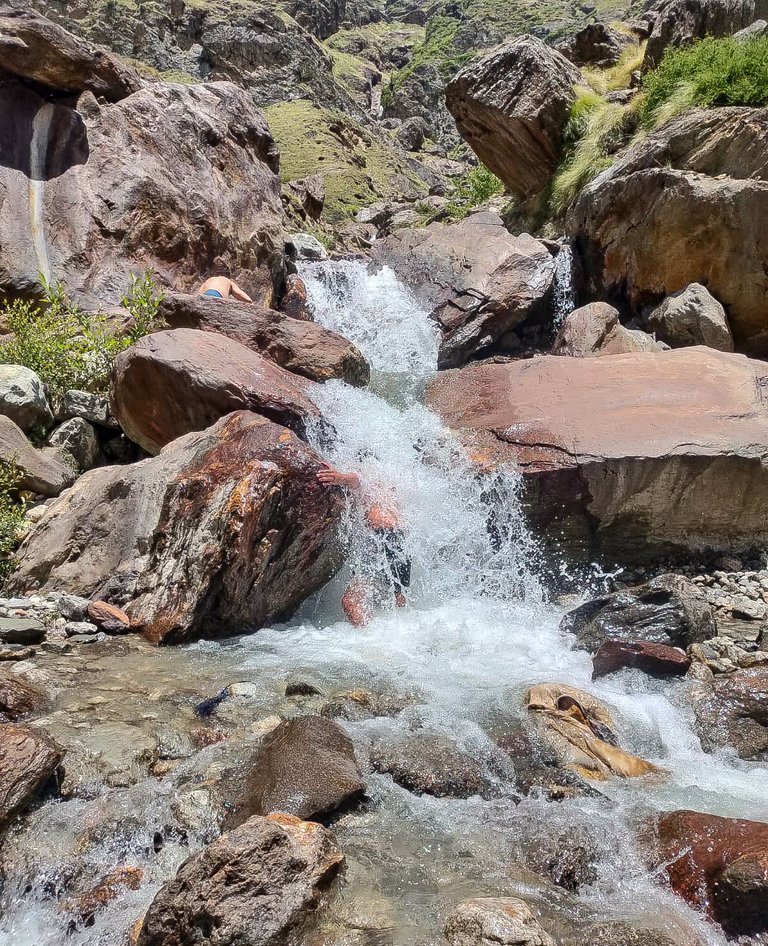 ---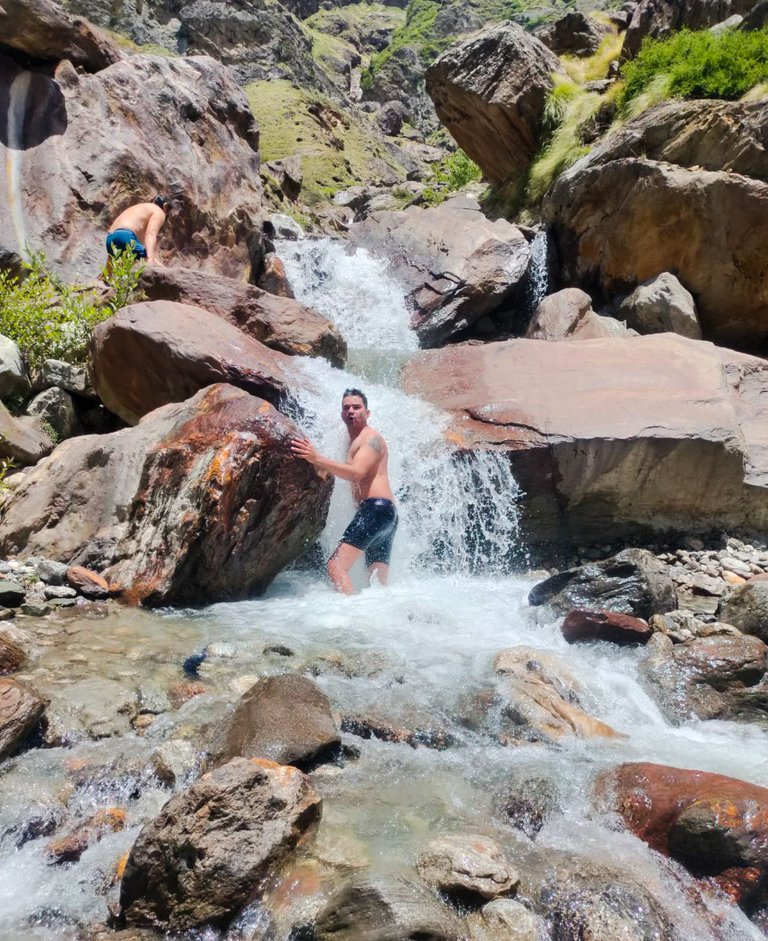 ---
Small rivers between the mountains that you can enjoy bathing
---
If you want information about reaching Dehradun, you can see in my previous post.
https://peakd.com/hive-163772/@bagpack/a-beautiful-trip-of-badrinath-one-of-the-famous-and-holy-place-of-the-india-
As my previous journey was very long, due to which we were all tired, due to which we could not enjoy Tehri Dam in a good way, if you go here then I hope you will like this place very much.
......
Thanks.......
---
[//]:# (!pinmapple 30.37765 lat 78.48025 long A Wonderful Visit Of The Biggest Dam Of Asia (Tihari Dam) d3scr)
---
---