Good time with family!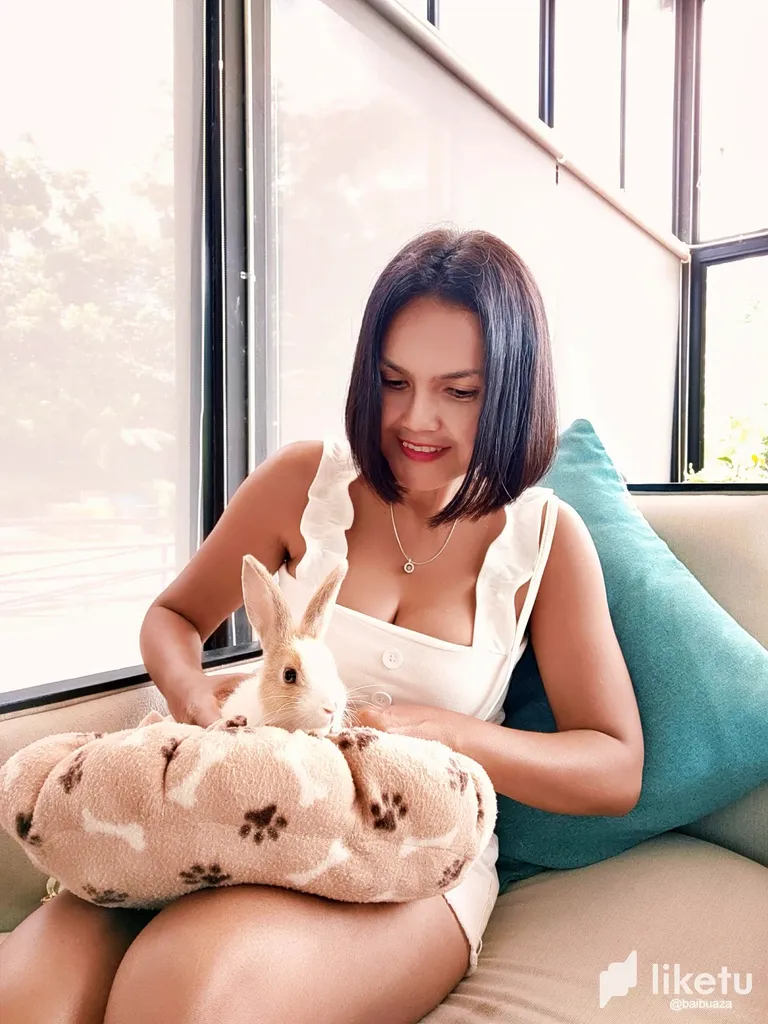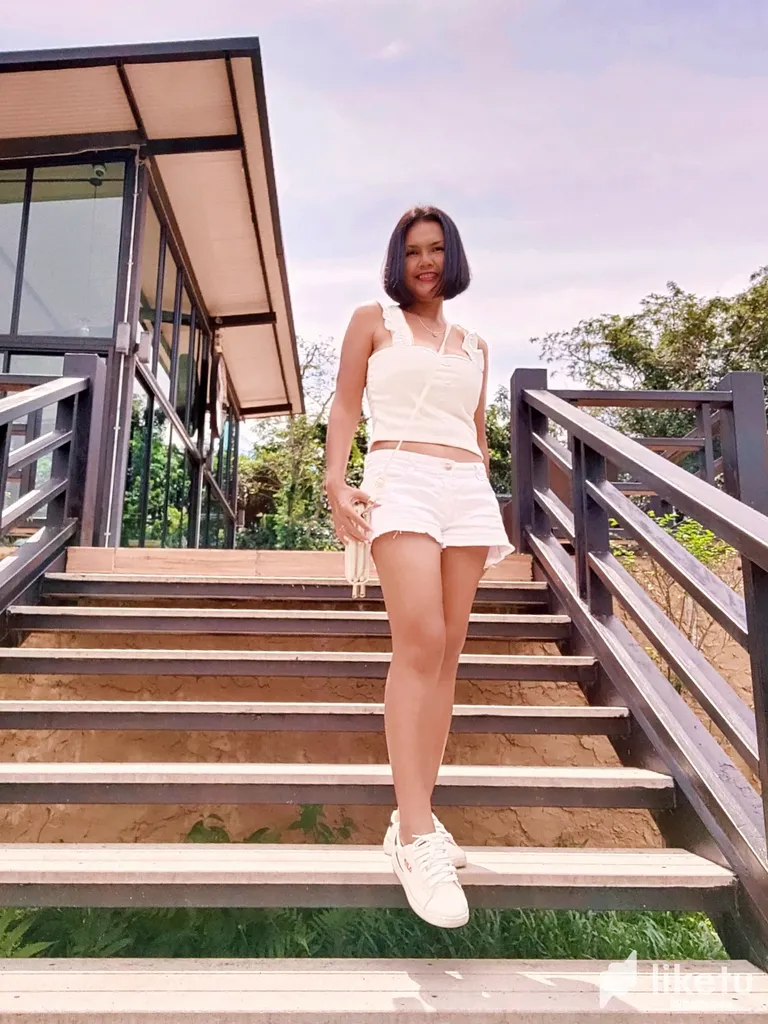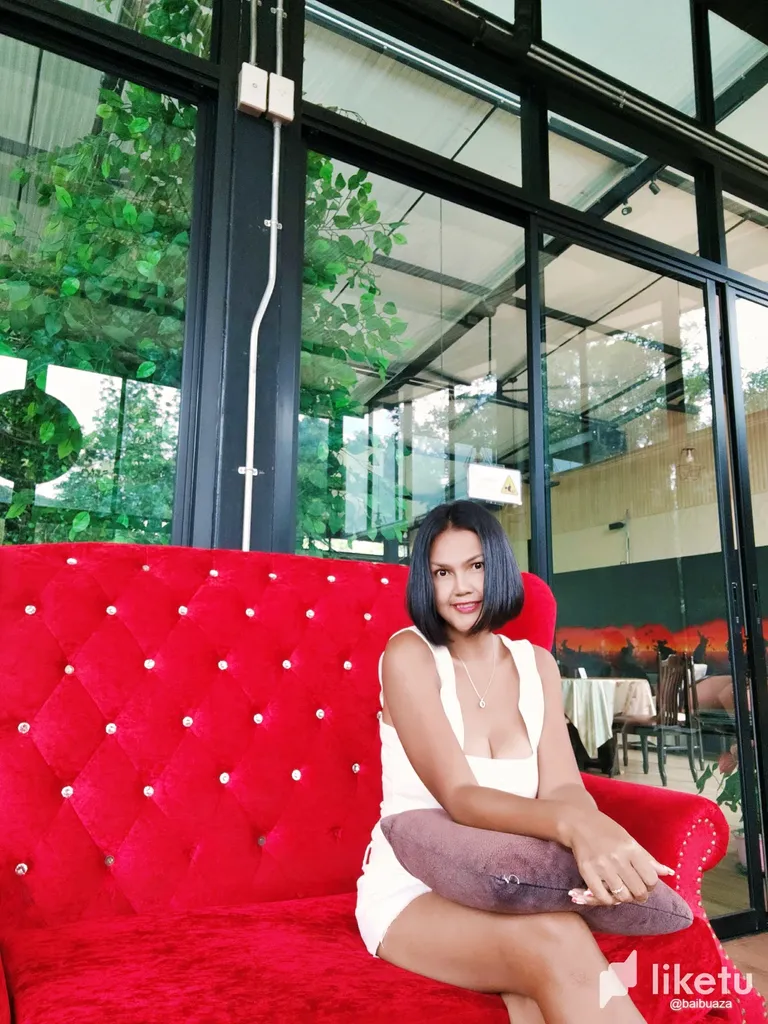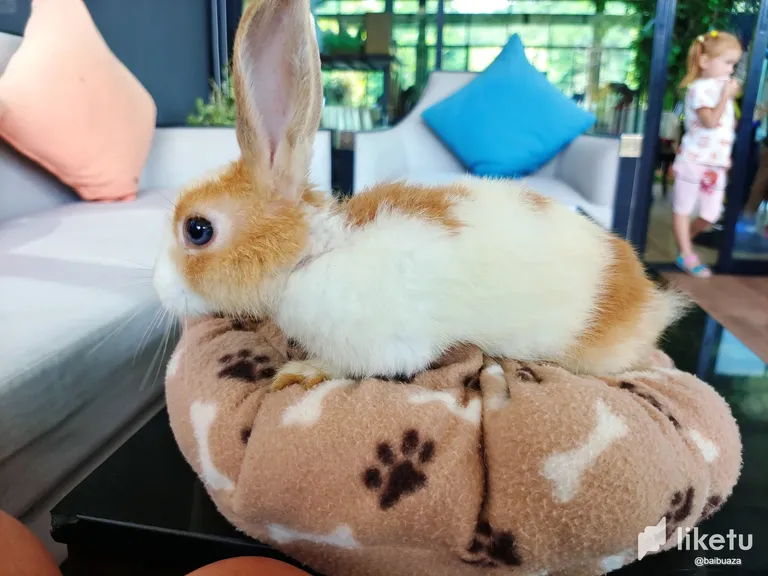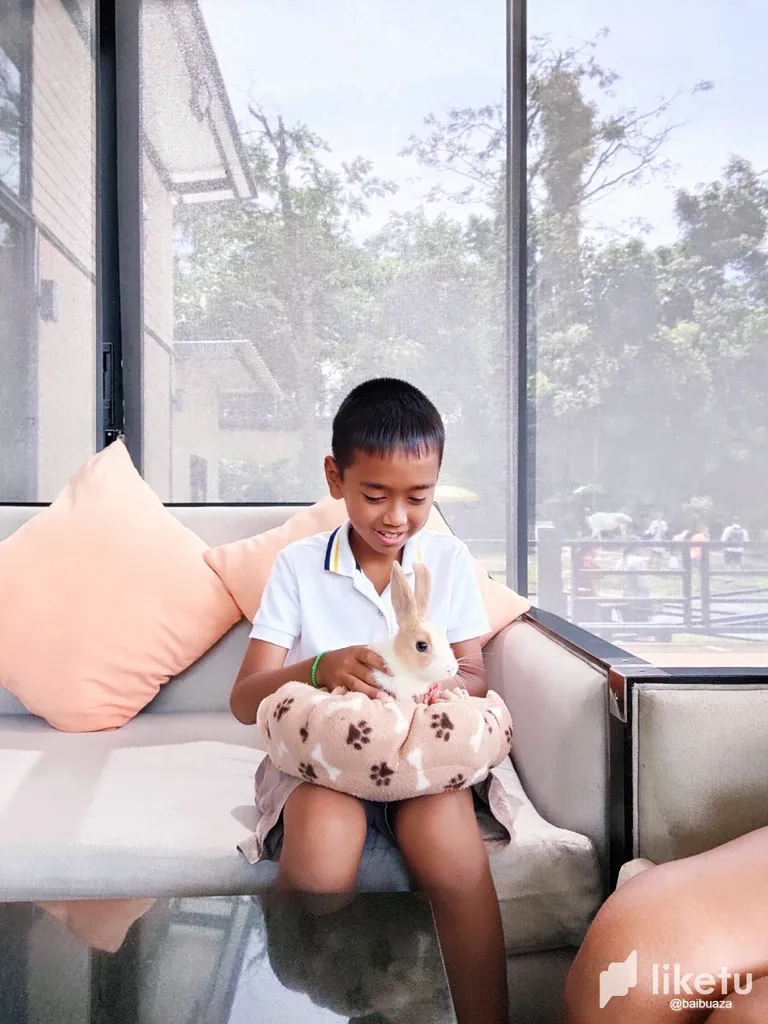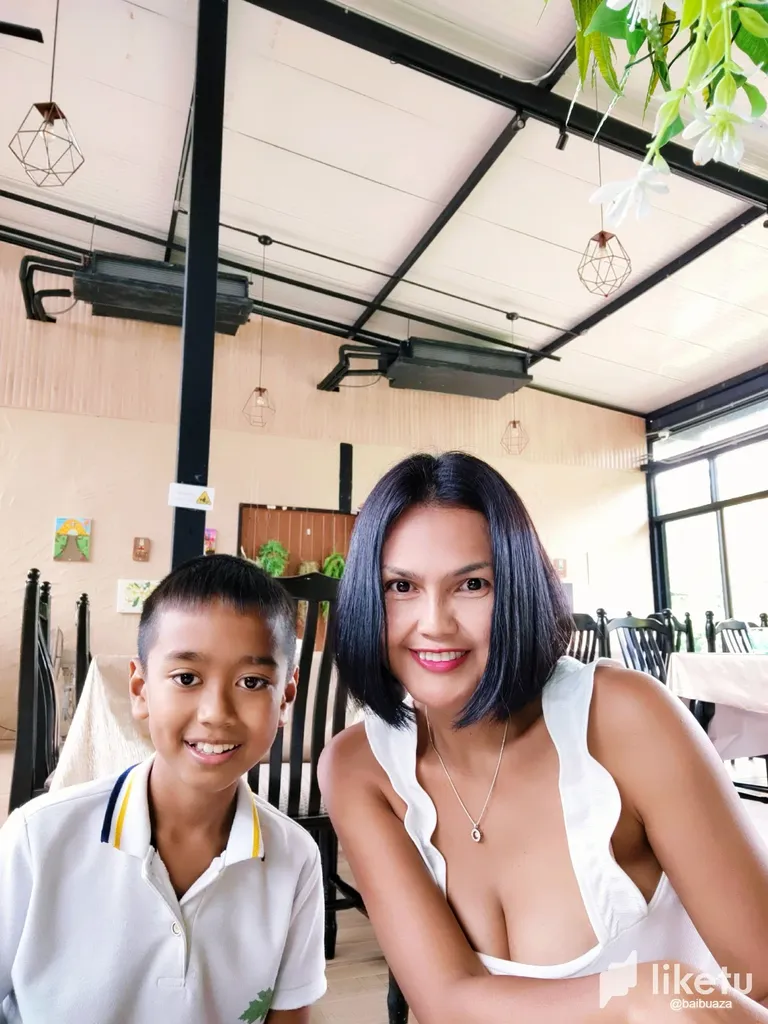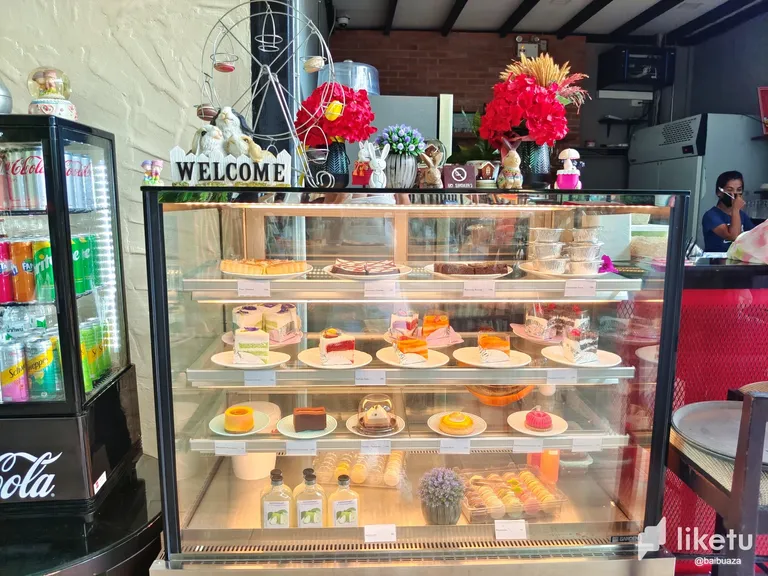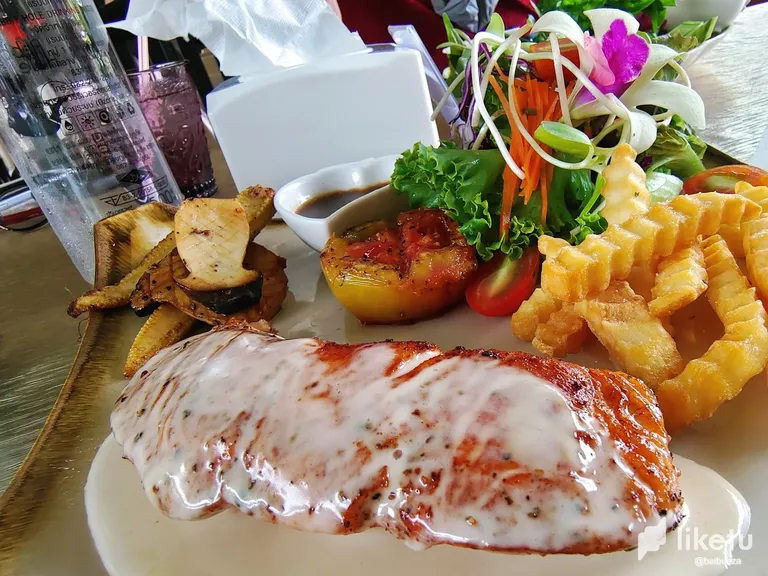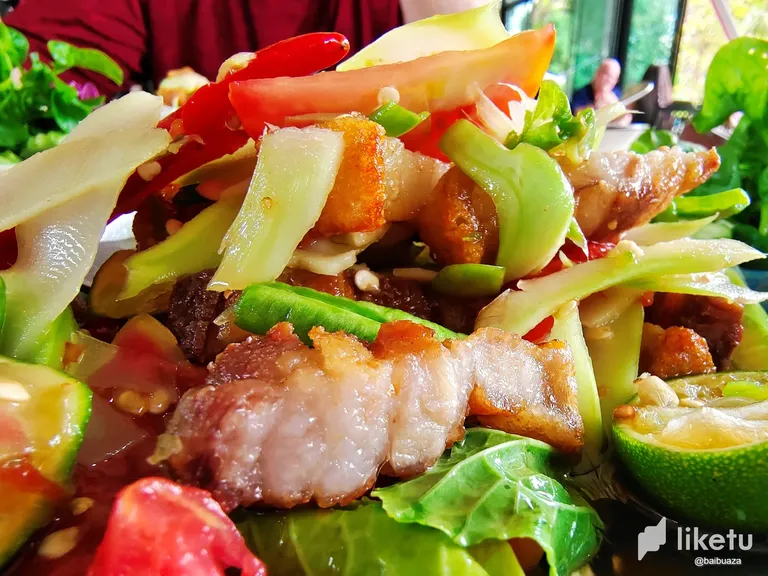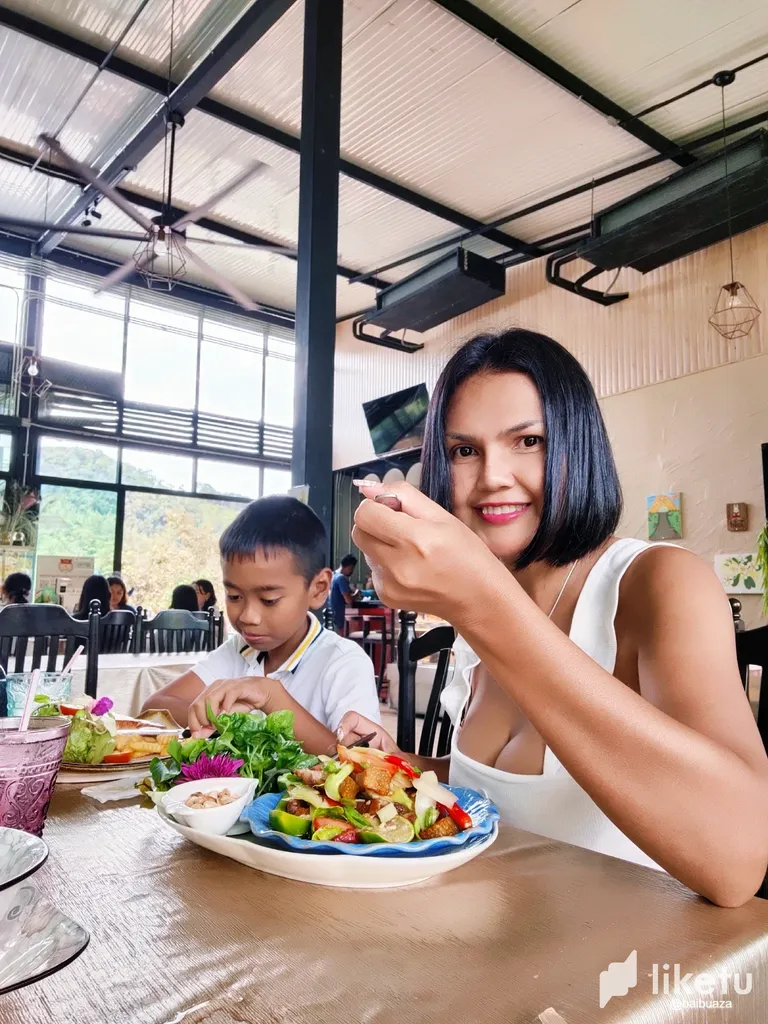 Hello everyone
Rabbit Hole, in addition to having a variety of animals here also serves food and drinks. The restaurant is divided into 3 zones the first zone is the balcony where the area can see beautiful views zone in front of Rabbit Hole. But can only sit in the evening because it is an open-air area during the day it is very hot. The next zone is the indoor zone, this zone has a view of the pool with pedal boats and the rear view of Rabbit Hole. And the last zone is an air-conditioned room that is beautifully decorated. Inside there are about 5 small rabbits that tourists can carry or feed but in this zone cannot order food to eat apart from drinks and cakes only.
After ordering food and waiting for food my son and I went to play with rabbits in the air-conditioned zone. The rabbits here are very cute and are very familiar with humans. You can hold them or play with them.
Soon the food was served and my son and I returned to the table to eat we ordered only one dish per person. My son ordered the salmon steak which tastes very delicious. My husband and I ordered the crispy pork kale salad as well. The difference is that my husband doesn't use chili I ordered the spicy one the food is still delicious. After lunch, we walked around the Rabbit Hole for about 40 minutes before heading home because of the hot weather.
---
For the best experience view this post on Liketu
---
---