I'm just a girl who loves the sea, sand, wind, and sun!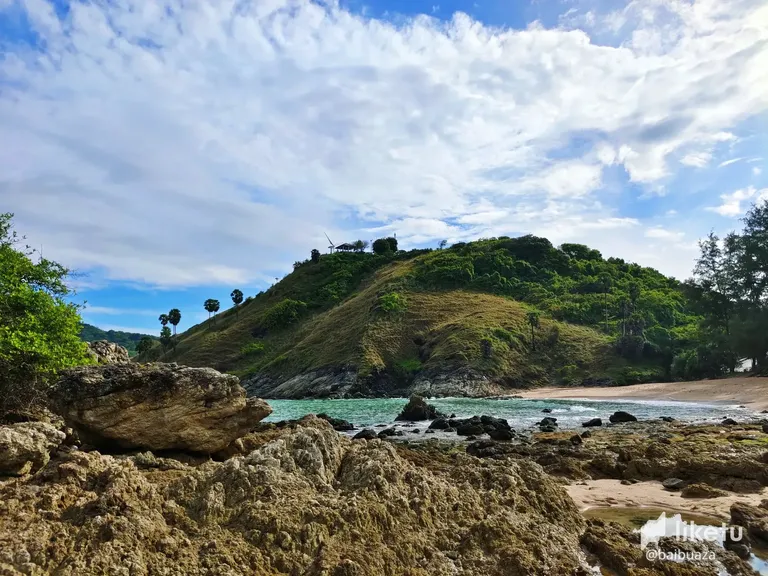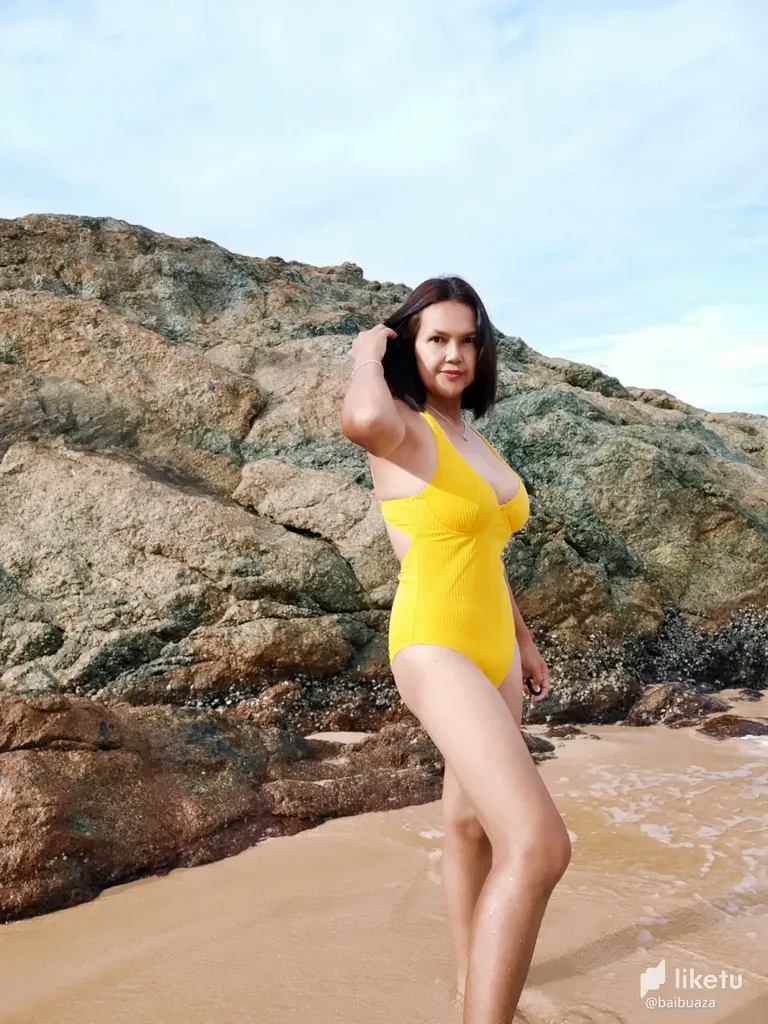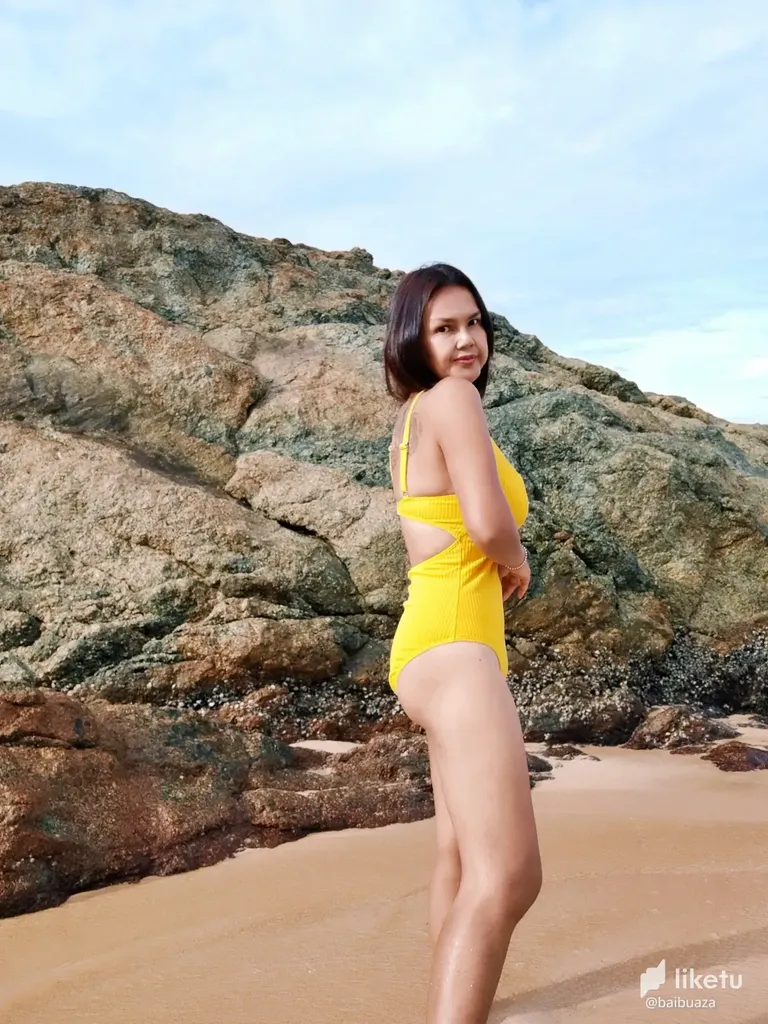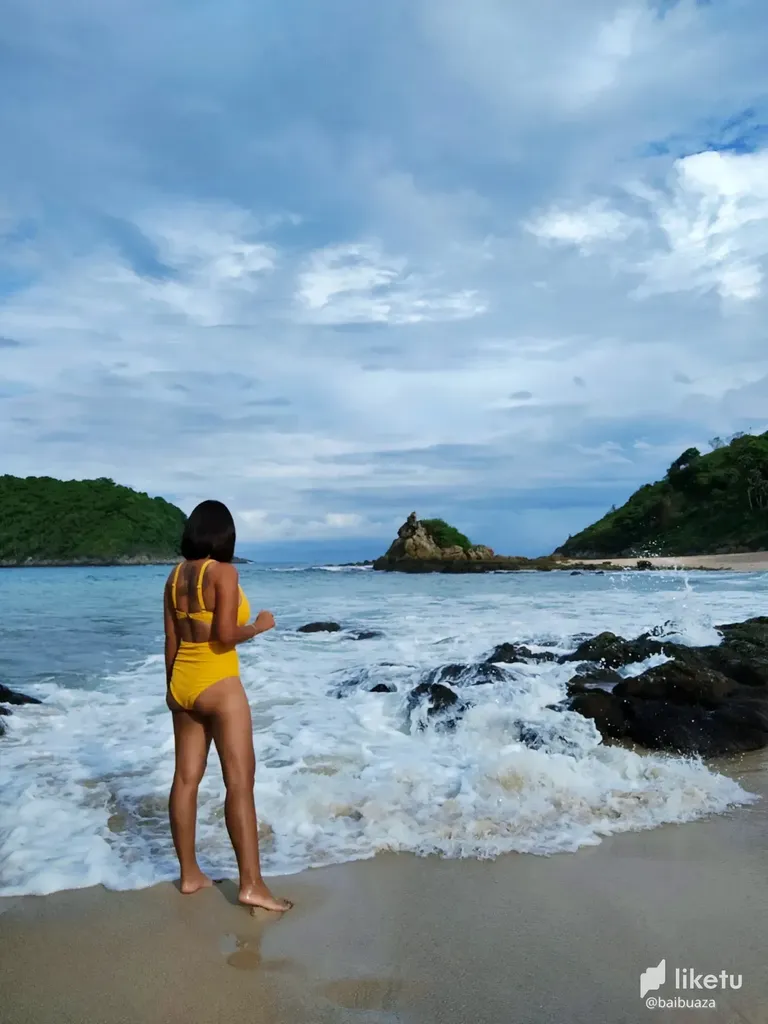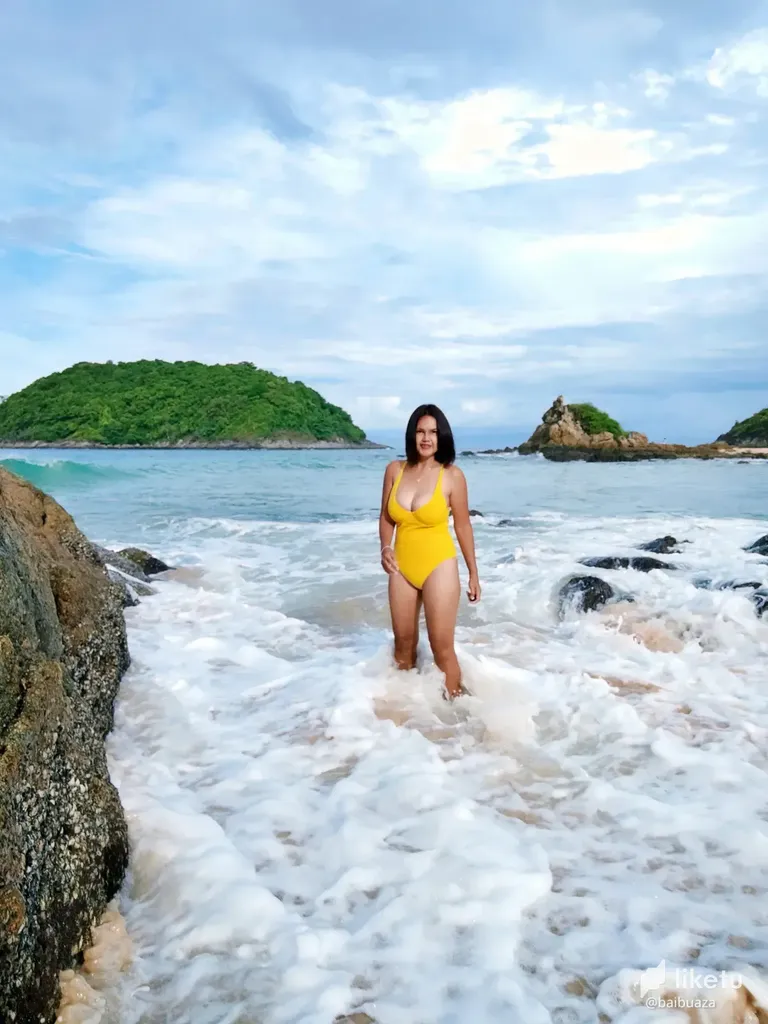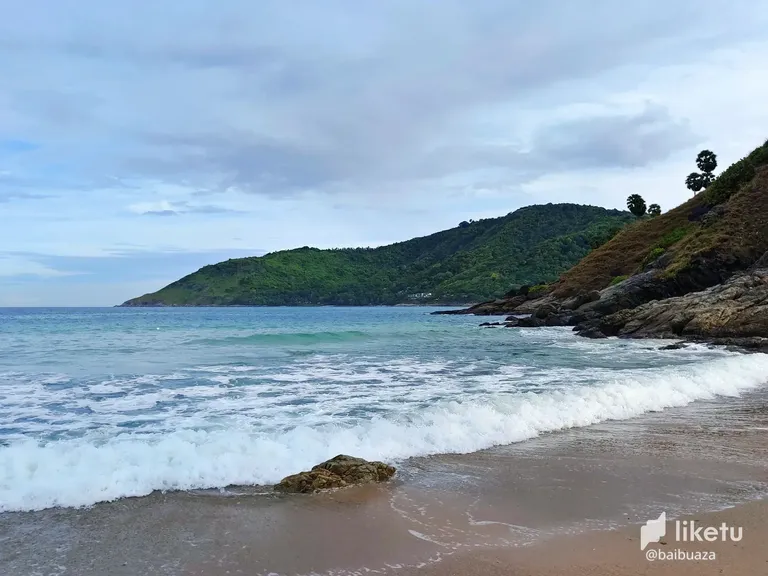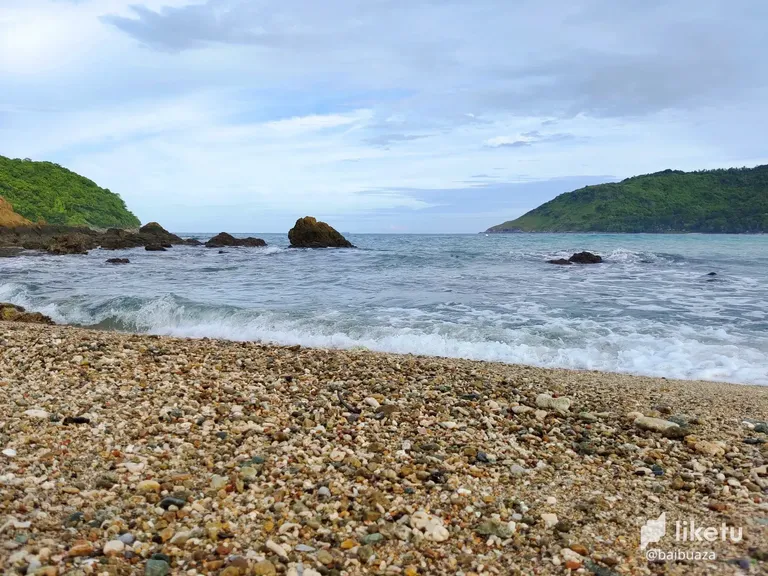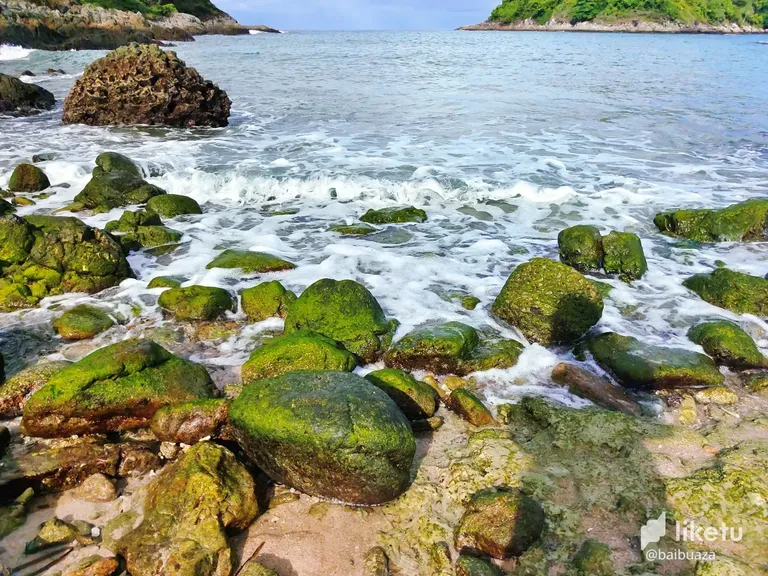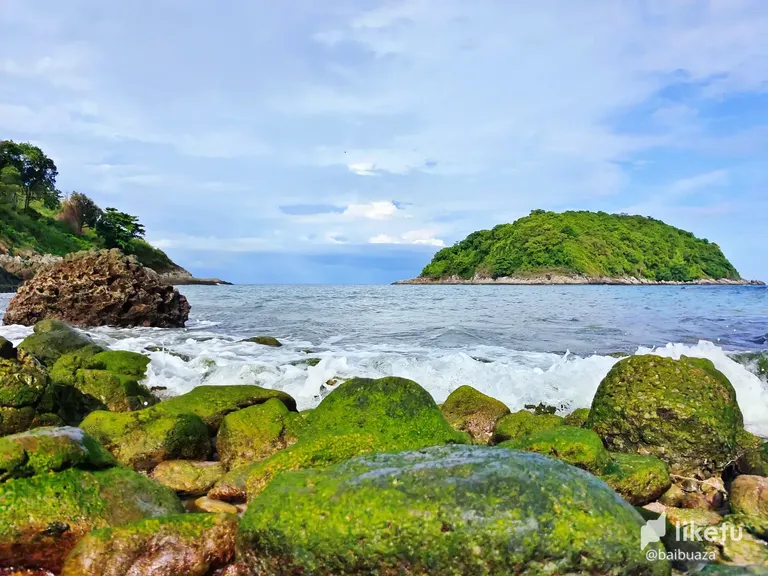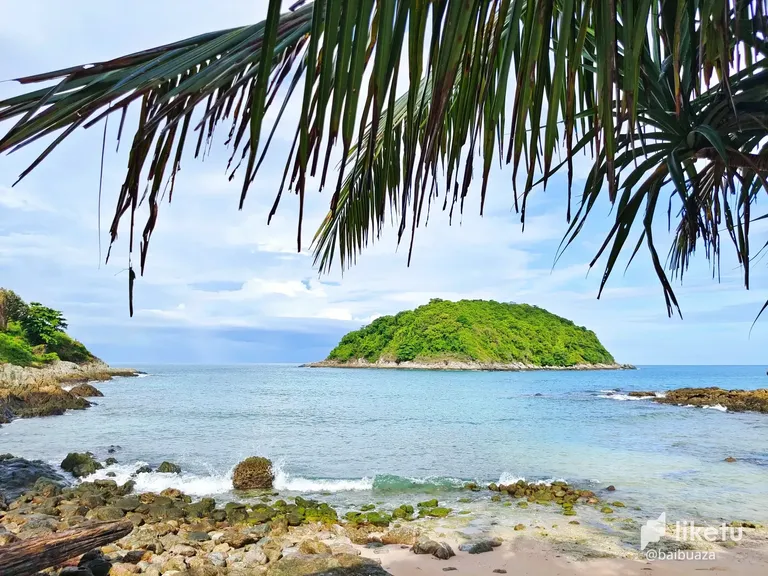 Hello everyone
Nature is a wonderful medicine that heals the mind to feel relaxed. I often go to the sea in the early morning when there are no people. Because it calms my mind and can absorb nature. Inhale pure ozone to fill the lungs. This morning I went for a walk at Yanui Beach. I like this beach the best because it is a small, quiet beach with large and small rocks. Make me feel that I have a private corner where can sit able to escape the sun or avoid people.
In the morning at Yanui Beach, there are waves and wind. Water rises higher every day sometimes there is a drizzle. The air is very cool and fresh. I like to run along the waves crashing against the shore. But I did not dare to go deep because of the strong waves. That might blow my body in the waves. Going to the beach in the rainy season is not so bad. No matter where I look, the trees are green. Even the moss that settled on the rock turned the rock green. Freshen up like the body has been charging the battery.
ธรรมชาติถือเป็นยาขนานวิเศษที่บำบัดจิตใจให้รู้สึกผ่อนคลาย ฉันมักจะไปทะเลในตอนเช้าๆ ที่ไร้ผู้คน เพราะมันทำให้จิตใจของฉันสงบและสามารถซึมซับธรรมชาติ สูดโอโซนบริสุทธิ์ได้เต็มปอด เช้าวันนี้ฉันไปเดินเล่นที่ชายหาดยะนุ้ย ฉันชอบชายหาดแห่งนี้ที่สุด เพราะเป็นชายหาดเล็กๆ ที่เงียบสงบ มีโขดหินน้อยใหญ่ ทำให้รู้สึกว่ามีมุมส่วนตัว ที่สามารถไปนั่งหลบแดดหรือหลีกหนีผู้คนได้
ตอนเช้าๆ ที่หาดยะนุ้ยมีคลื่นลมแรง น้ำทะเลหนุนสูงกว่าทุกวัน บางครั้งก็มีฝนตกปรอยๆ ทำให้อากาศเย็นสดชื่นมากๆ ฉันชอบวิ่งตามเกลียวคลื่นที่ซัดเข้าหาฝั่ง แต่ไม่ก็ไม่กล้าลงไปลึกเพราะคลื่นแรง อาจจะซัดร่างของฉันหลายไปกับเกลียวคลื่นได้ การเที่ยวทะเลในฤดูฝนก็ไม่ได้แย่สักเท่าไหร่ ไม่ว่าจะมองไปทางไหนต้นไม้ก็เป็นสีเขียว แม้แต่มอสที่เกาะอยู่ตามก้อนหินทำให้ก้อนหินกลายเป็นสีเขียว ทำให้รู้สึกสดชื่น เหมือนร่างกายได้ชาร์ตแบต
---
For the best experience view this post on Liketu
---
---