Nice view, good atmosphere, and delicious food!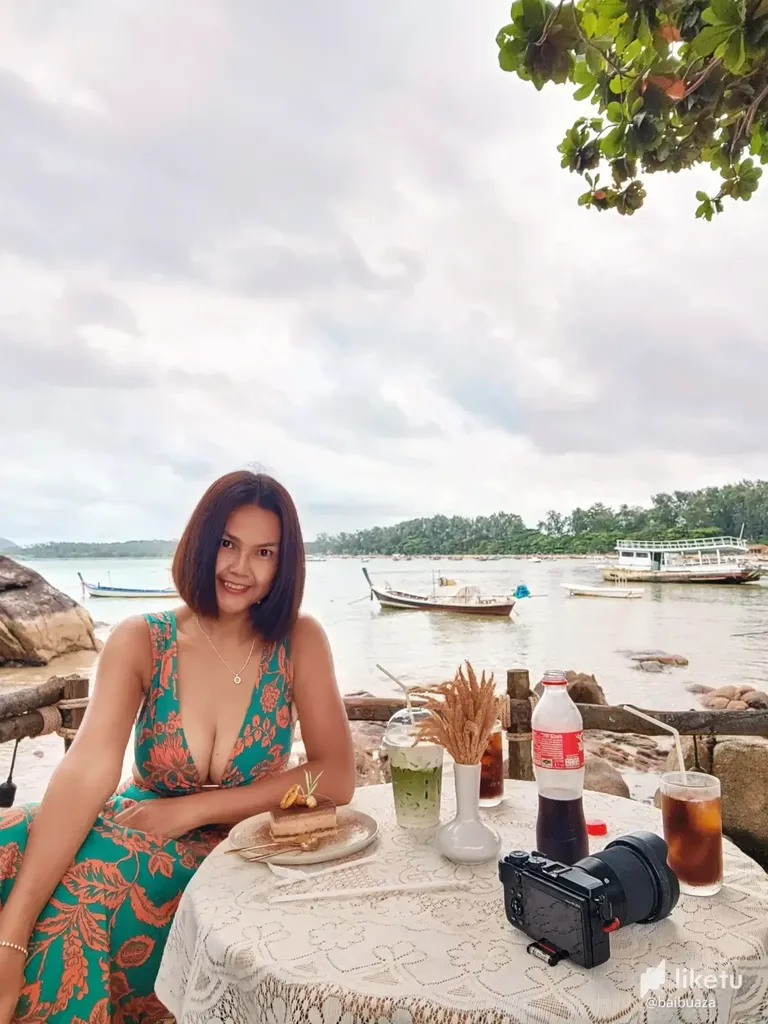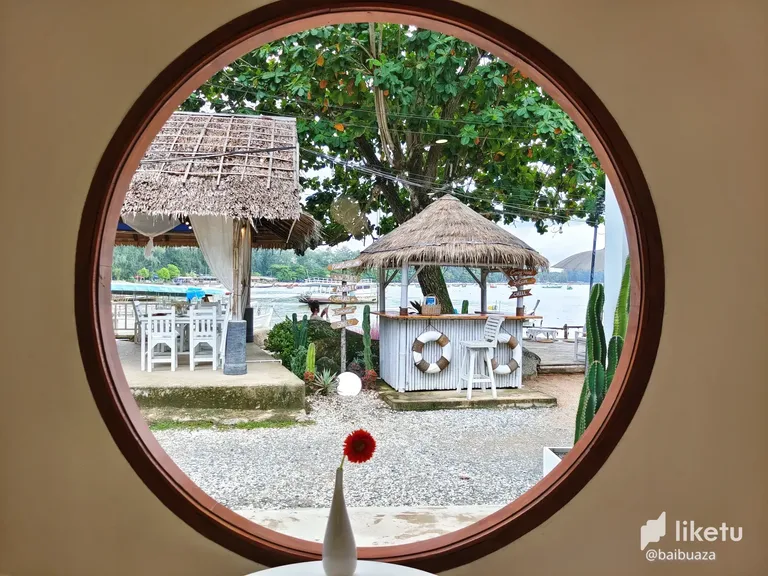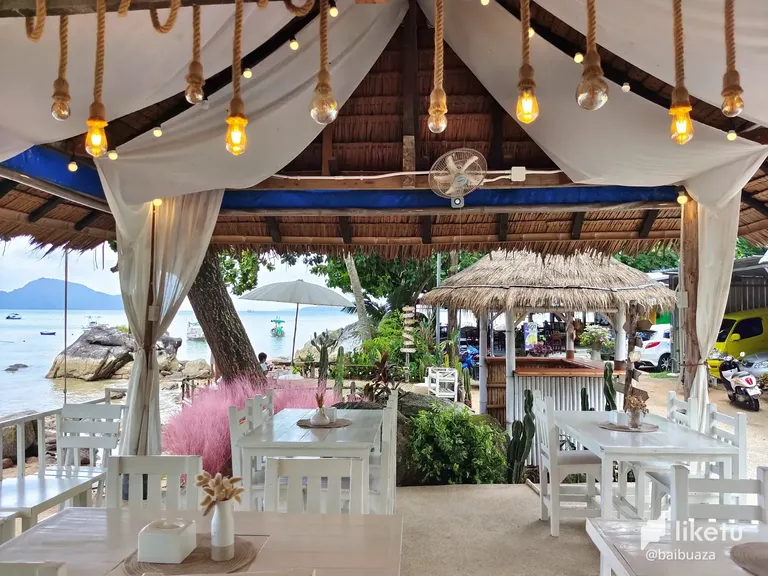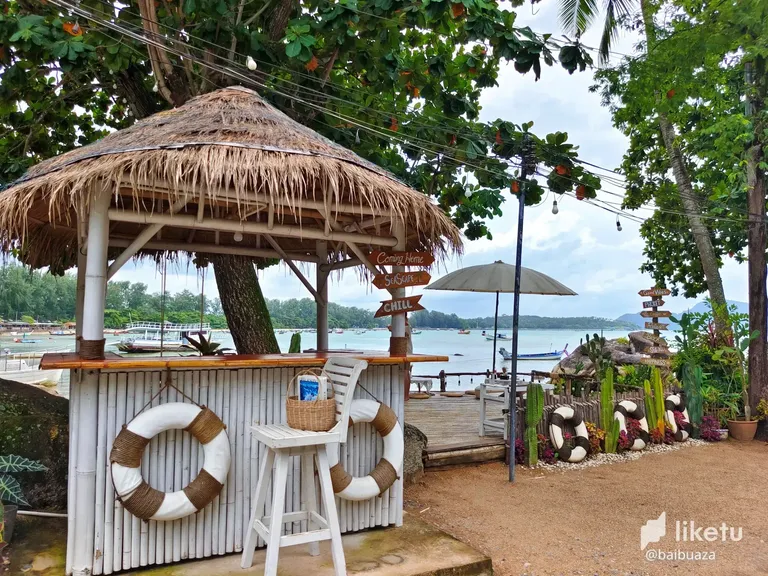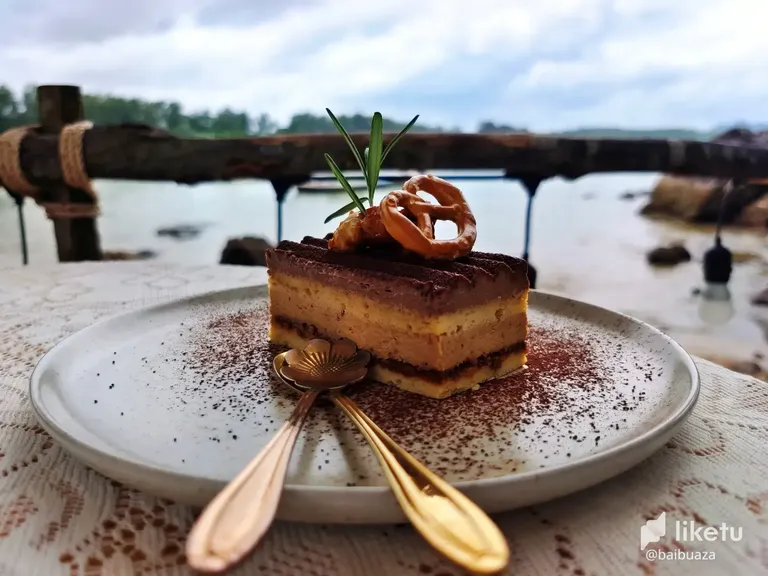 Chocolate Cake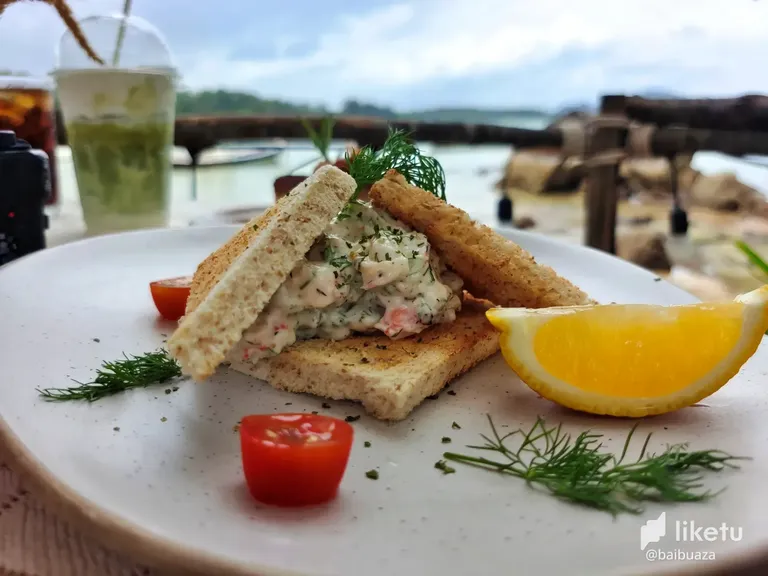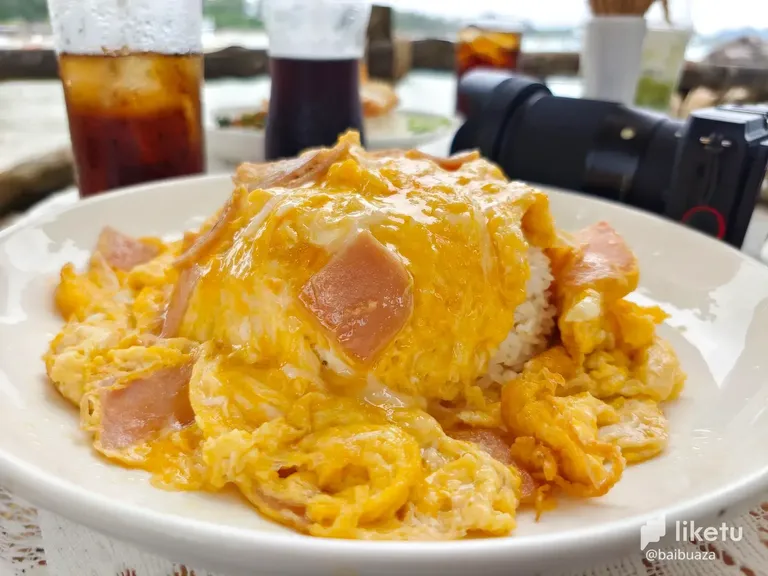 Omelette Rice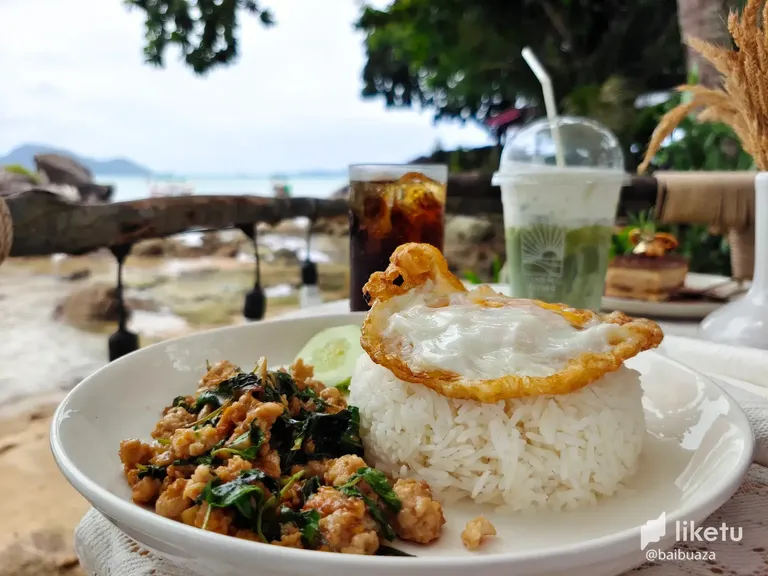 Chicken Basil with Fried Egg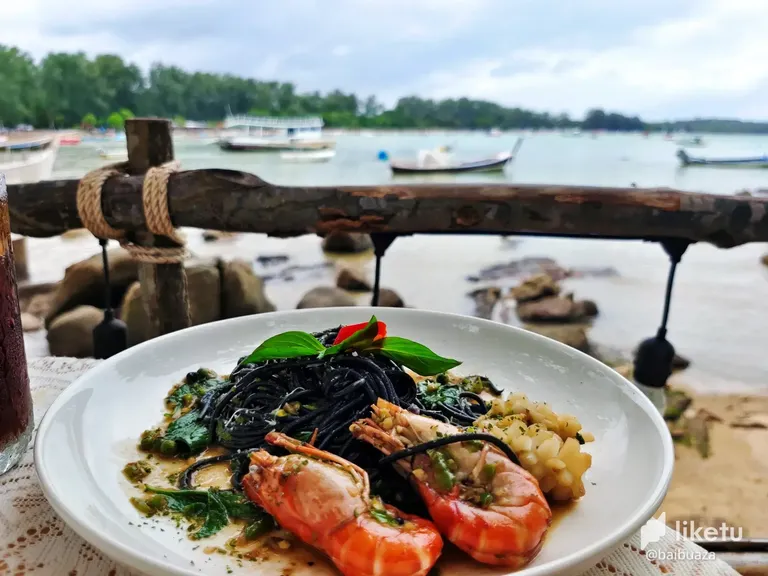 Spaghetti with Spicy Mixed Seafood. It's very tasty. The spicy flavor is suitable for people who like to eat spicy food.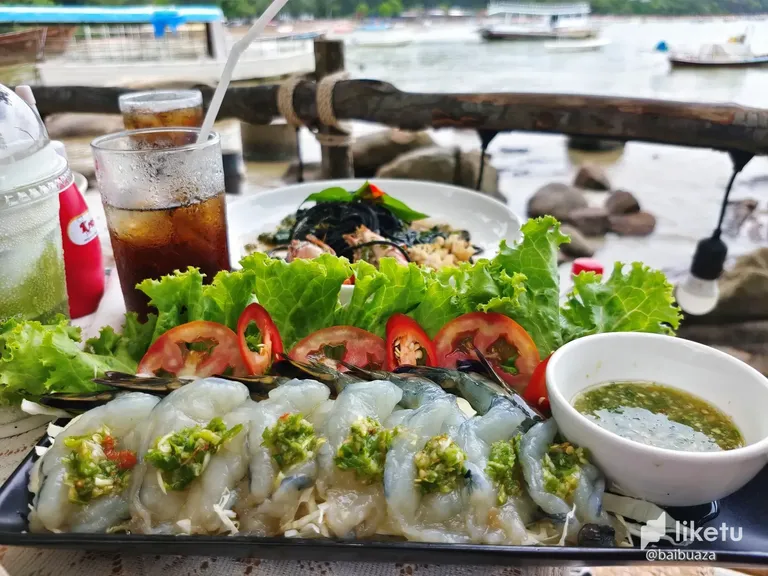 Shrimp in Fish Sauce with spicy sauce.
Hello everyone
Today at noon my family and I went out to eat. It's been a long time since we didn't go out to eat together. Because most of the time I will go alone. We went to eat at Rawai Beach. Which intend to go too many times we just had the opportunity to go today. This cafe is right next to the beach very nice atmosphere.
𝖢𝗈𝗆𝗂𝗇𝗀 𝖧𝗈𝗆𝖾 𝖢𝖺𝖿𝖾 & 𝖲𝖾𝖺𝗌𝖼𝖺𝗉𝖾 is a recently opened cafe right next to Rawai Beach. This cafe has several zones to choose from. If you like cold weather, choose to sit in a restaurant with cool air conditioning and smell the good coffee that filled the inside of the cafe. The interior is decorated in a minimalist style with white tones and has round windows overlooking the sea. There are many photo spots inside the cafe suitable for girls who like to take pictures a lot. If you want to feel the natural breeze and experience the atmosphere of the sea, there is an outside zone. It is right next to the beach no matter where you choose to sit, it's beautiful as well.
วันนี้ช่วงเที่ยงฉันและครอบครัวออกไปรับประทานอาหารนอกบ้าน ซึ่งเป็นเวลานานแล้วที่ไม่ได้ออกไปทานอาหารนอกบ้านด้วยกัน เพราะส่วนใหญ่แล้วฉันจะไปคนเดียว พวกเราไปทานอาหารที่หาดราไวย์ ซึ่งตั้งใจจะไปหลายครั้งแล้ว วันนี้เพิ่งมีโอกาสได้ไป คาเฟ่แห่งนี้อยู่ติดชายหาดเลยค่ะ บรรยากาศดีมากๆ
𝖢𝗈𝗆𝗂𝗇𝗀 𝖧𝗈𝗆𝖾 𝖢𝖺𝖿𝖾 & 𝖲𝖾𝖺𝗌𝖼𝖺𝗉𝖾เป็นคาเฟ่เพิ่งเปิดได้ไม่นานอยู่ติดชายหาดราไวย์ คาเฟ่แห่งนี้มีหลายโซนให้เลือก ถ้าชอบอากาศเย็นก็เลือกนั่งภายในร้านที่มีแอร์เย็นฉ่ำ จะได้กลิ่นกาแฟหอมๆ ที่อบอวลอยู่ภายในร้าน ภายในตกแต่งสไตล์มินิมอลโทนสีขาว มีหน้าต่างกลมๆ ที่มองเห็นวิวทะเล ภายในร้านมีจุดถ่ายรูปเยอะมาก เหมาะสำหรับสาวๆ ที่ชอบถ่ายรูปมากๆ หรืออยากจะรับลมธรรมชาติและสัมผัสกับบรรยากาศของท้องทะเลก็มีโซนด้านนอก ซึ่งอยู่ติดชายหาดเลย ไม่ว่าจะเลือกนั่งบริเวณไหนก็สวยเหมือนกันค่ะ
---
For the best experience view this post on Liketu
---
---