For those having trouble dealing with Llama Kron in Silver league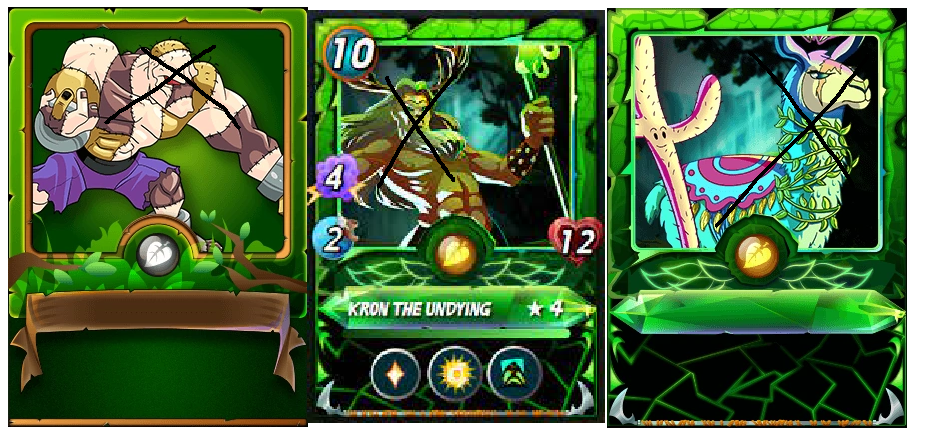 Even in Gold league i still see quite frequently people abusing Llama, Flesh Golem and Kron and thinking it's an auto win when it's actually relatively easy to deal with. I also abuse it when the situation allows it but its certainly not the be all and end all for any game.

This might replay might be for Gold 2 but it's roughly the same situation for Silver league.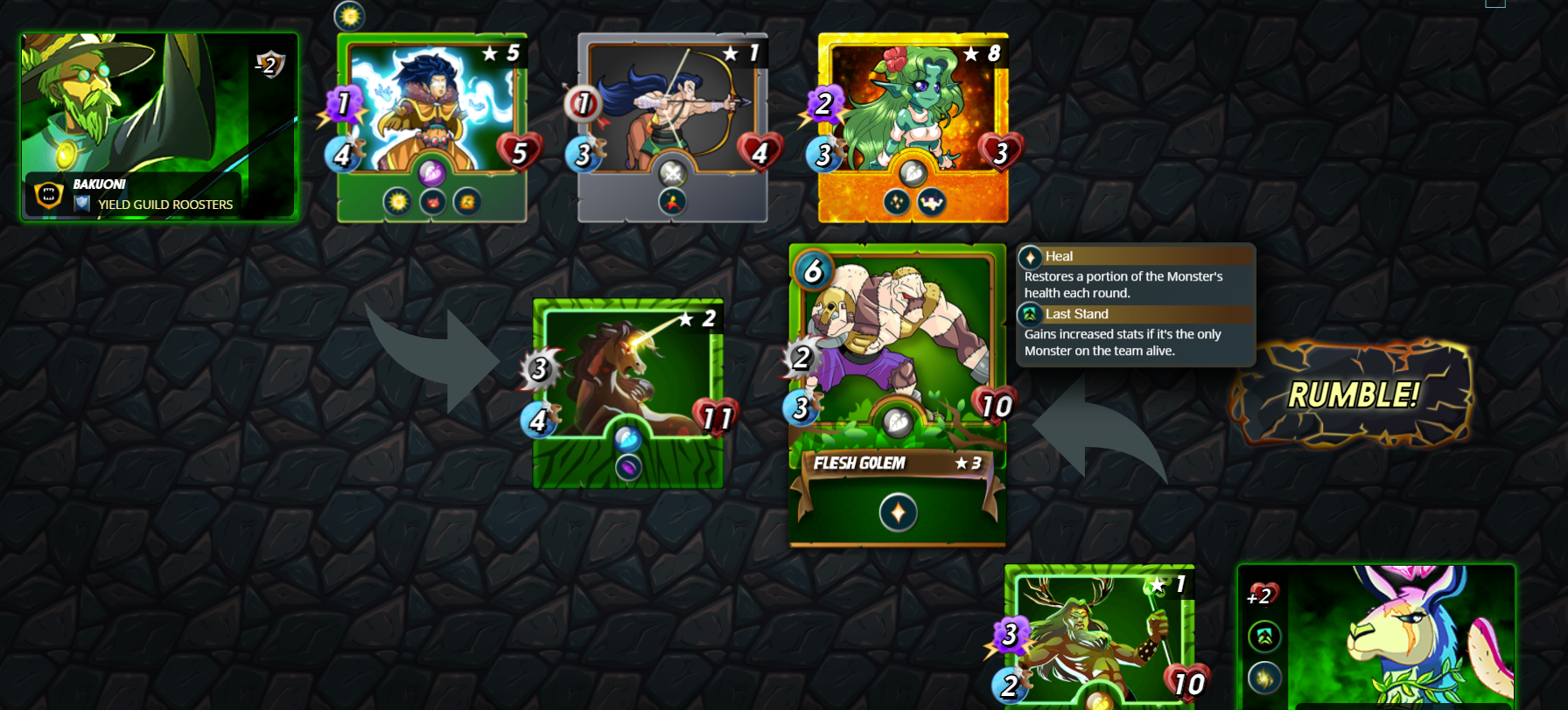 Going over the summoner i chose i used Wizard of Eastwood, obviously there could of a been a better choice like Lyanna Natura but Wizard of Eastwood was the cheaper choice to rent at the time and wouldn't really affect the results.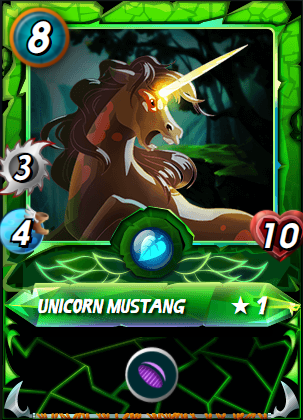 Now the obvious choice for first position tank is the Unicorn Mustang with the 3 melee, 4 speed and 11 Hp he's a beast of a tank and damage dealer for 8 mana add on the fact he has void to reduce the damage of Kron to just 2 without last stand and when he's last stand to 4. Yes the one i'm using is lvl2 and has 1 extra hp but this would still be doable with a lvl1 just more safer the higher the level.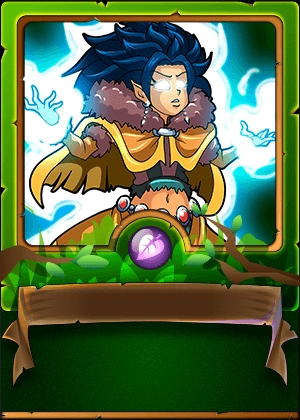 The next key unit to have is the Spirit Shaman this is a lvl5 one but the only thing you really need is a lvl3 because that's when he gets stun and has 4 speed so he's still faster than kron on last stand so he can move first. The only reason i have a lvl5 is because i saw him at a great rental steal at that level so i rented him for that level.

Okay 3rd position i'm gonna admit was just put there to finish the snipe quest so i could of had an easier time if i put anything else with more damage so i'm not really gonna talk about him.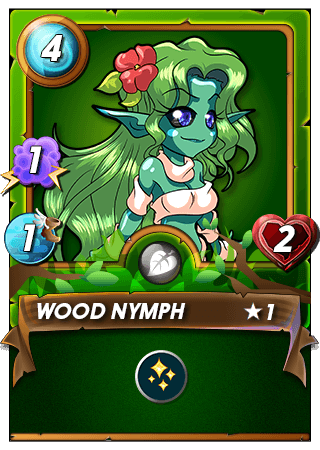 Okay mines with Strengthen and is a lvl8 but i would say in silver league this is just to better ensure my unicorn mustang survives for as long as possible but the main thing is the heal.

https://splinterlands.com?p=battle&id=sl_9868904008caffe083ac014db0bda245&ref=bakuoni
Here you can watch it in action where they basically just slowly get killed and the moment kron or flesh golem gets stunned they can't heal anymore. Yes the Llama cleanses at the start but the Spirit Shaman moves first and will attack the Flesh or Kron and hence is able to stun first and stop his healing.
Obviously this isn't the only way to kill a Llama, Kron, Flesh Golem but i would say this is probably the method with the least investment or lowest cost to rent to deal with a Kron last stand. As you can the methods to deal with Kron is to be faster than Kron and stun or afflict him before he can move to heal, there's obviously other methods to deal with this combo like the Silvershield Knight, Chesire Cat and Silvershield assassin but that method i found is slightly costly to use whereas this method you could basically use just slightly powered versions and still beat this combo
Hope anyone reading learnt something from this and have a great day ahead folks.
---
---