Hive Power Up day - My monthly Hive stats

Every first date of the month is called Hive Power Up day and this is the day when people power up Hive to their account to increase their asset value and holdings. Thanks to the Hive Debt ratio, I was able to easily get some Hive flowing to my account and I powered up 100 Hive this month. I have also set a goal for myself to reach 25k HP before the end of this year but I think it will happen in another week's time.
The Hive price is also looking very good. Last month on Hive power-up day the HBD value was very good but today the HBD value is quite low but the Hive value is very nice. As the market keeps staying green for a while, HBD usually recovers back and goes even beyond 1$.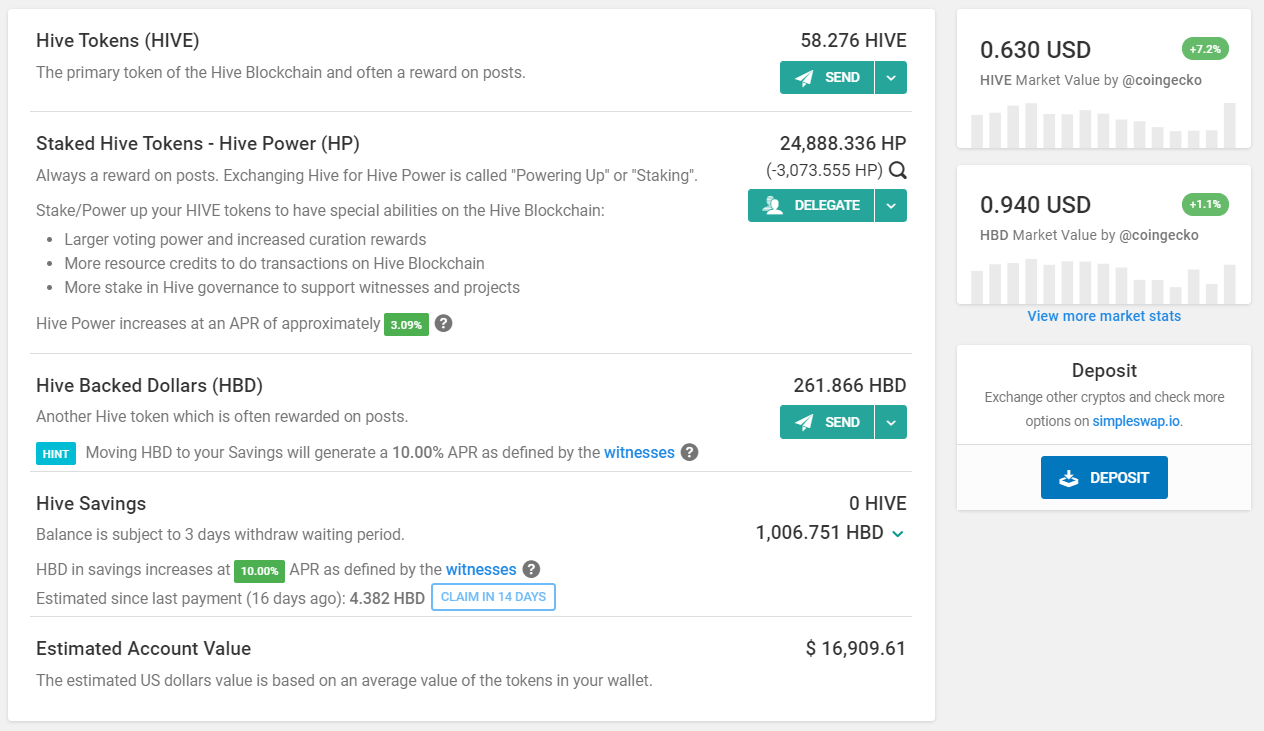 Last month when I wanted to invest in HBD, I made a mistake by purchasing lots of Hive for 80 cents. Due to the low liquidity of HBD, I couldn't sell that in the internal market. It was a big lesson that we have to be a little careful while trading in the internal market. The liquidity is very low and sometimes our orders there will not go through.
I'm now excited to check my ranking on Hive blockchain based on the Hive power. Last month when I checked the ranking was 542 and now it looks like I have improved a bit and the current ranking is 526. That's a good improvement I would say. It can be a little challenging to go up the ladder faster as the Hive power difference going forward will be huge and I will not be able to make it. But yeah let's see as it goes. I guess after I reach a little more HP after a few months, I will enter the top 500 HP holders on Hive.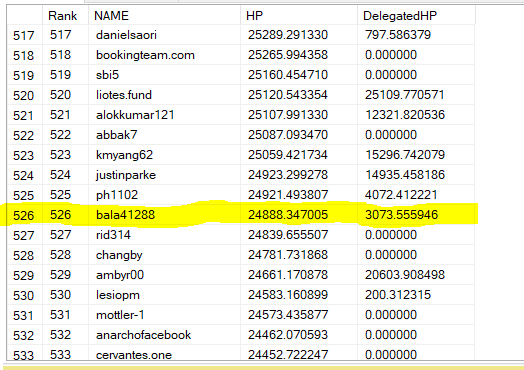 After checking the ranking, I usually check my author rewards and curation rewards. Nowadays after HF25, the curation rewards are consistent and are not fluctuating anymore. I'm glad to see that increasing slowly. Last month, I guess author rewards were also good compared to previous months if I'm not wrong.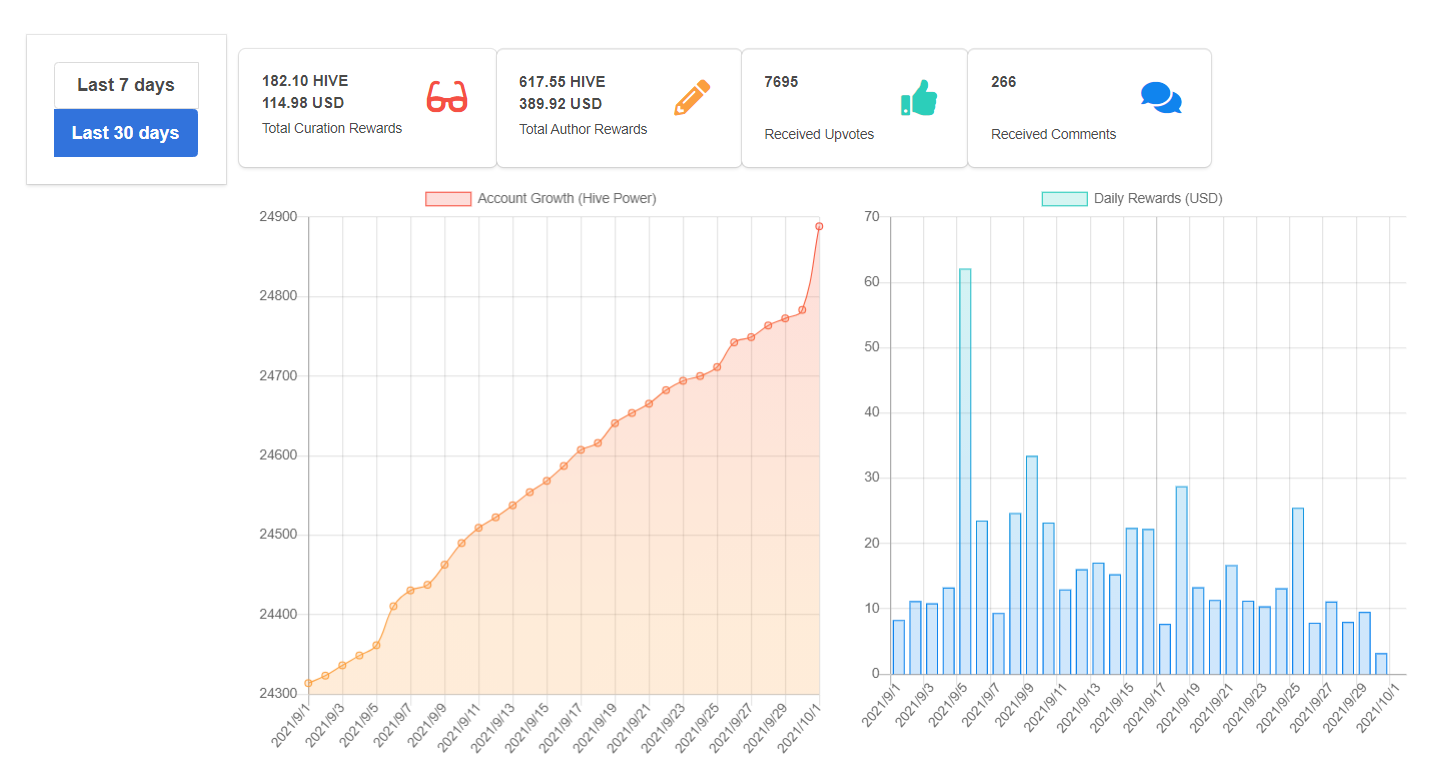 I guess this is the highest author reward I have ever received. The reason was that I received very good support for most of my articles. If you look at the chart, most of my articles crossed 10$ reward except a few that did not make it. I'm guessing the author rewards are now a little over 10$ per day on an average.
I'm having a feeling that Splinteralnds is going to bring more fortune to Hive as how it is doing right now. I hope this continues. I wish there are ten things like Splinterlands that can give us good passive income opportunities.
---
---
Posted Using LeoFinance Beta
---
---