Muterra - Alpha launch date is nearing
Being the co-founder and one of the core developers of the Muterra game, I thought I should write an update from my end about Muterra. I was refraining myself from writing any updates because I thought I might leak some inside information. But as we are nearing the alpha launch date, I thought it should be okay to share some information even if it is inside information. At least that can be a motivation for people to participate.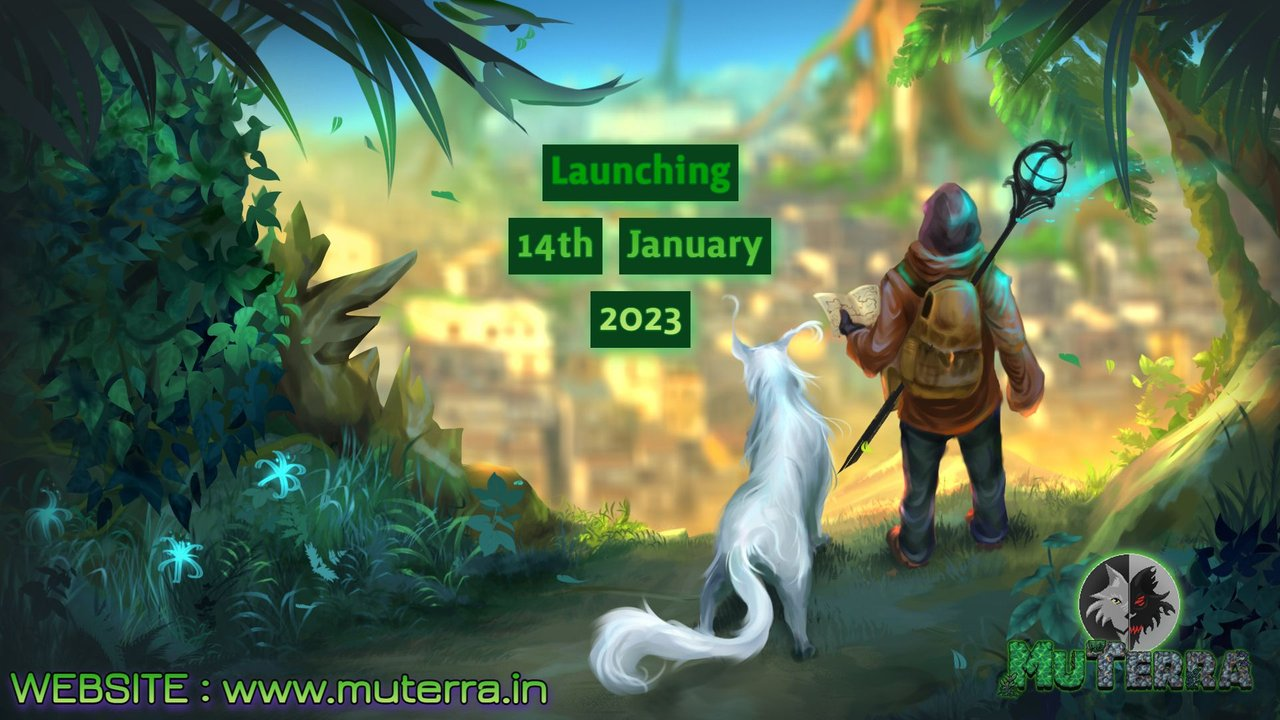 We had been developing the game for over a year now. Ever since we did the ideation, we had several meetings together and made plans and finally, we are glad that we are taking a big step and launching the alpha version of the game. We did two sales in the past for MALDIVES packs. One sale was on Hive directly and another sale was on WAX. We have a facility for people to transfer their WAX assets to Hive. Some people expressed their feeling that they missed purchasing MALDIVES packs. I think it is still not too late to get into the game.
On the 14th we are planning to do sales of two assets. One sale would be Tamer License which is similar to Spellbook in splinterlands and another sale is CRATES which would have items that are used inside the game by the players. People who buy Tamer License are eligible to claim a free Tamer with that. The feature to claim would be available after the sale. In addition to that, there will also be an airdrop for people holding Tamer licenses and CRATES. The airdrop is basically for holding several types of Muterra assets. This would start giving MUT tokens which are going to be the game token. People would need lots of MUT tokens to progress in the game. Now is a good opportunity to purchase assets and accumulate more MUT tokens. Below is the sample video that shows what the gameplay would look like.
Some of my friends keep saying that they missed playing Splinterlands and they missed so many other games on Hive what would be the best to invest right now? There are always new games emerging from time to time. In any project getting in during the early days is always very good. We would be able to progress along with the growth of the game and as the game evolves we would also be able to make a decent ROI from our investments.
I was able to make a decent return out of Splinterlands and dCity game. My investment value is very less compared to the returns I got from these games. Even Rising Star is also a game that gave decent returns. I was able to make more than my invested value. During the initial sale, I bought some MALDIVES packs and have been holding them for quite some time. Now the value of those packs is pretty decent. I'm going to be getting MUT airdrop for holdings of these packs. I'm not a big investor in the game though but I'm very happy that I picked a few cards during the first sale.
---
If you like what I'm doing on Hive, you can vote me as a witness with the links below.

Vote @balaz as a Hive Witness
Vote @kanibot as a Hive Engine Witness
---
---
---
---