My 2022 Hive Stats and a small recap
Tomorrow is going to be the last date of the year and I wanted to check my 2022 Hive Stats and also share a post on that. I have a portal that can be used by anyone to check their 2022 Hive Stats. They had data only for the year 2021 so far. Today I got a chance to update it to show data from 2022. Below is the website and people can check their own stats.
There were so many ups and downs this year. The year started with lots of opportunities but I would say the year also ended with lots of opportunities. But both these opportunities were different. The first opportunity was a good Hive price but the opportunity that we currently have is that we have so many projects on Hive right now that are getting popular and going to take the coin to the next level. The price of Hive is not looking good right now but I'm sure the market would improve soon and I wouldn't blame Hive completely because the entire market is down right now. There is also a possibility Hive can go further down before the next bull run starts. But now is the right time to invest if we are having some plans for the long term.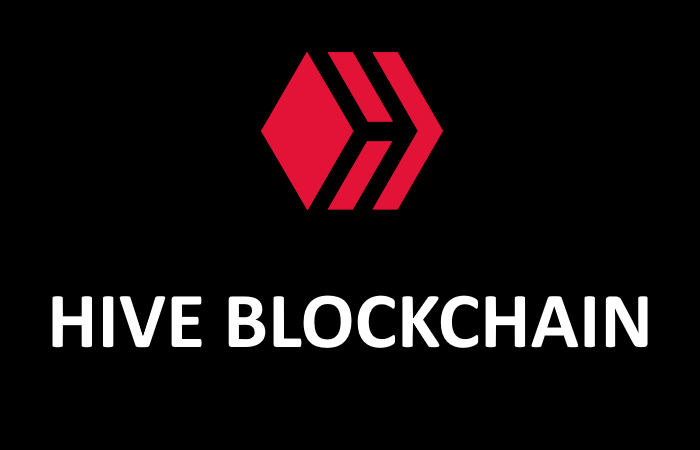 In my last year's article I talked about some of my skills not being used well. I'm sure 2022 was very good and I was able to use some of my skills. I'm eagerly looking forward to having another fantabulous year and more opportunities to come in 2023. I thought of increasing my activity on the @balaz account but I couldn't achieve much on that in 2022. Hopefully, 2023 should be a good year for that. Let's see. But I did write some decent technical blogs from that account as decided. I would try to continue that in 2023 as well.
My 2022 Hive Stats
I still don't have a tool to analyze all my other stats in one place but I'm going to be using this site to check some of my stats and document them. Thanks to HiveSQL that helps in fetching this data. As long as HiveSQL stays free, I think we would be able to check this data. Stats are always a great motivation and this website currently shows 4 important data from the blockchain.
Author Rewards
Author rewards are based on so many parameters. Engagement is the key and only with engagement in the form of Votes on our posts, the author rewards are calculated. I'm glad that I was able to write at least a minimum of one particle per day in the last year. When comparing it with last year, I noticed that there was a decline in the reward. Though the author's rewards started very well at the start of the year they gradually started going down. The price of Hive was also one of the main reasons for the same.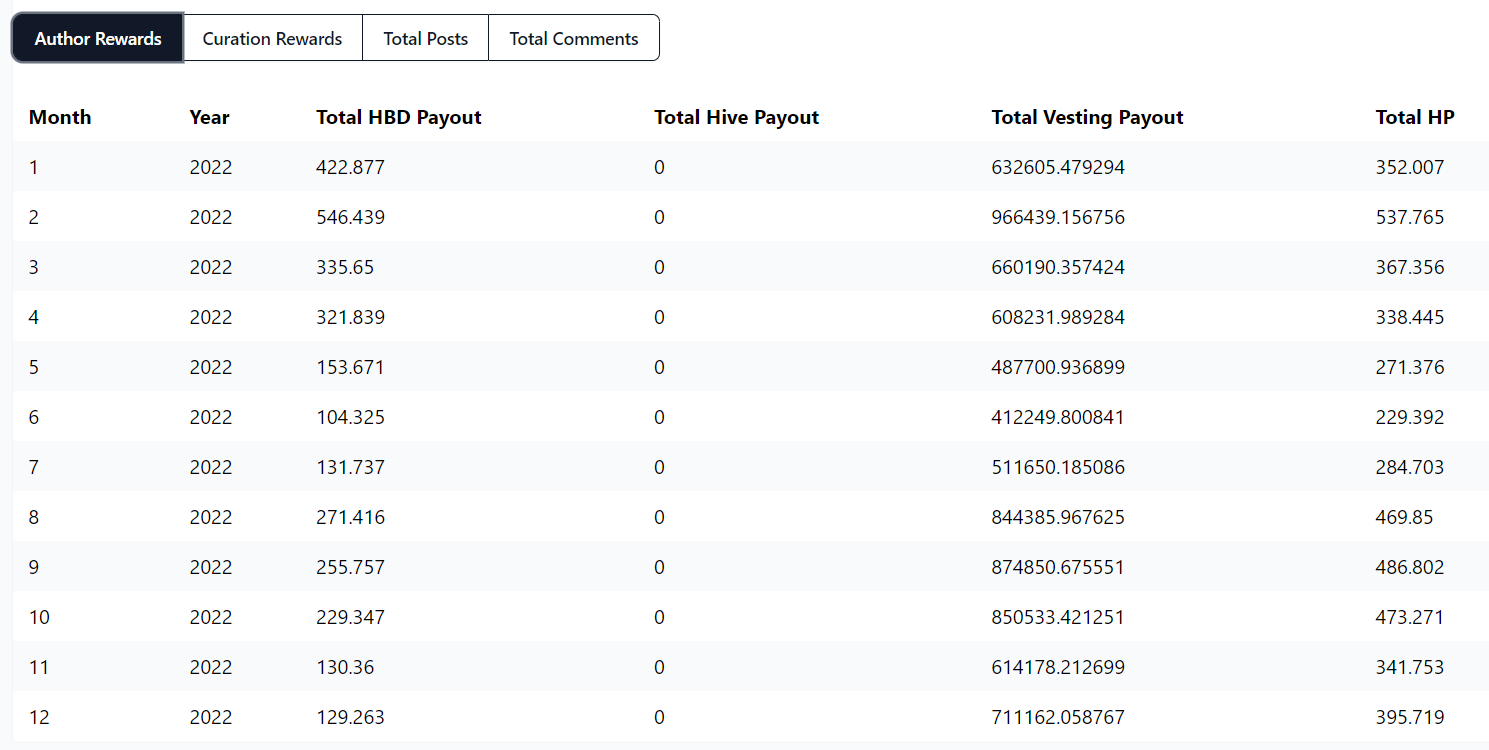 Curation rewards
Curation rewards are one of the key things for passive income on Hive. If we manage our votes well and make use of the voting properly, I'm sure Curation rewards can be a good source of passive income if we have enough Hive power in the account. I managed to complete my Hive goal to reach 50k Hive power in 2022. With that my curation rewards have improved. When the price of Hive recovers back, I'm sure I should be able to get a decent profit from just curation rewards alone.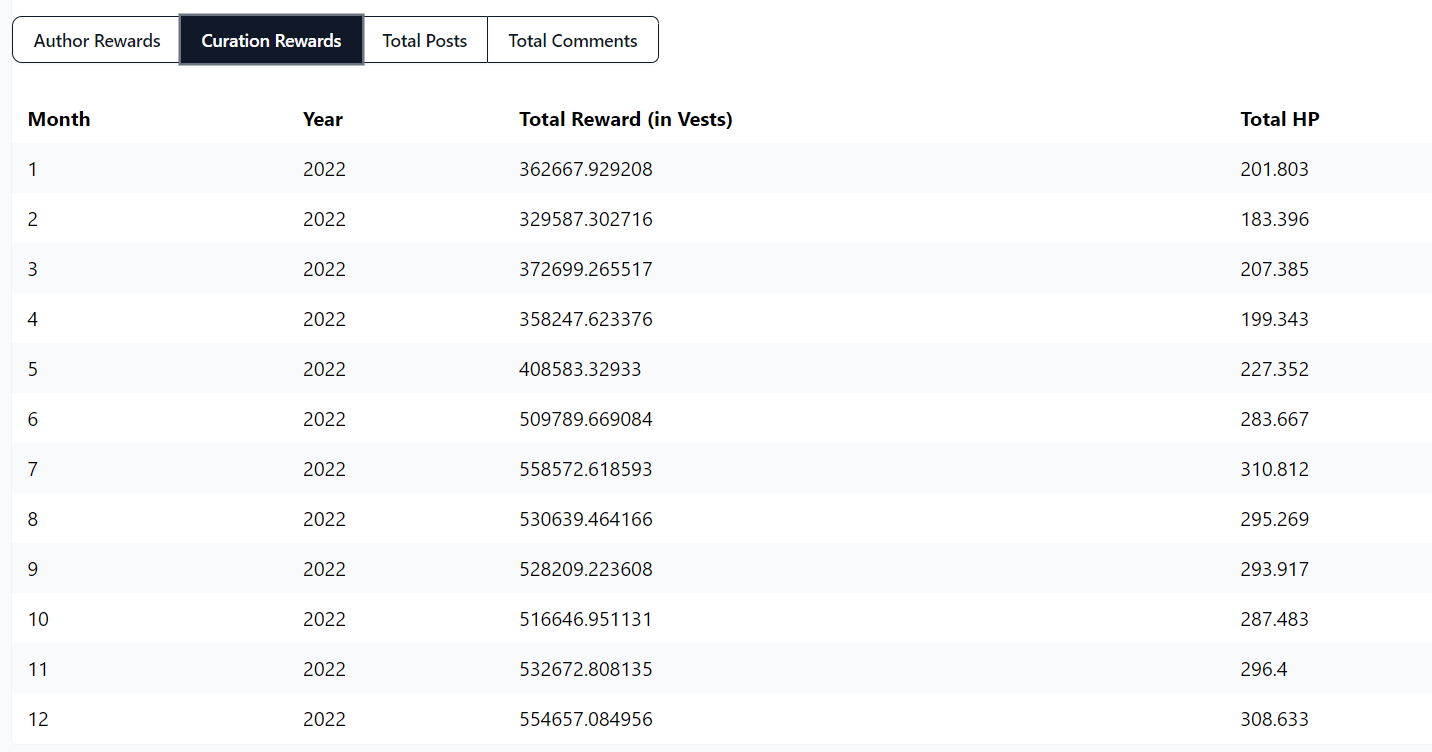 Compared to the 193 Hive that I got in the last two months of last year, 308 Hive towards the end of this year is pretty decent I would say. Hopefully, I should be able to get more than 500 Hive per month as curation rewards in the next year.
Total Posts
I was able to write almost every single day. I guess I missed writing only one day throughout the year. Otherwise, I was able to write on all the days in the last year. My total post count looks very good. I'm planning to improve it in the coming year and mostly I would like to write more on my secondary account @balaz which would be technical blogs.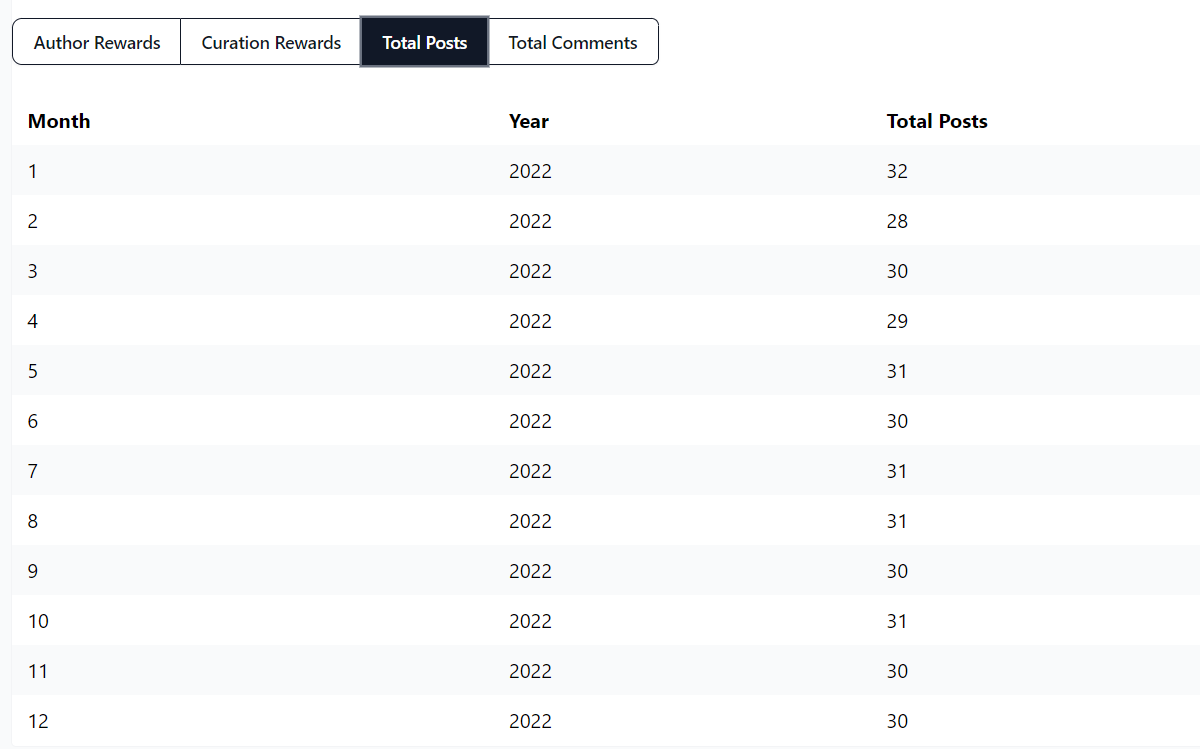 Total Comments
This is going to be the most embarrassing part for me. I know I did not engage well through comments. But At least I'm happy to see that in some of the months the data looks good. Hopefully, this should also be one of my goals in 2023 to do more engagement and make these stats look good in the coming months.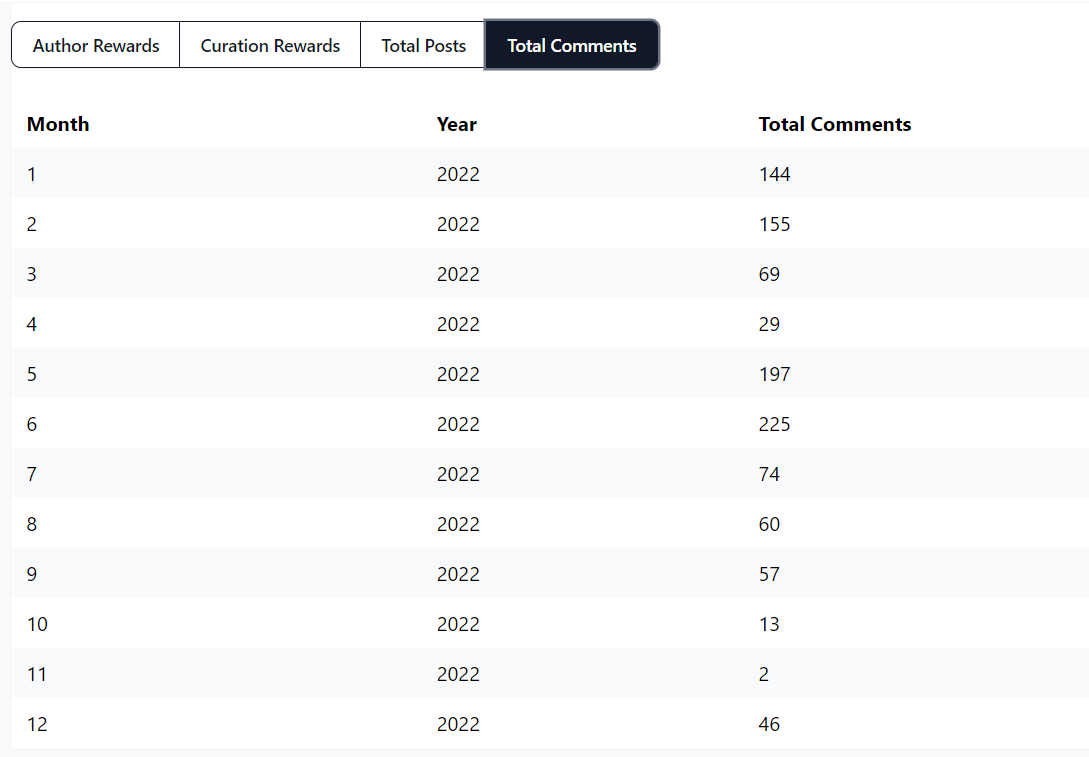 The application is available for everyone already and people can check their 2022 stats with the help of this website. I did not get a chance to add more features to this website but I'm sure some people would be happy to at least view this data for their account. Please share your thoughts in the comments section.
---
If you like what I'm doing on Hive, you can vote me as a witness with the links below.

Vote @balaz as a Hive Witness
Vote @kanibot as a Hive Engine Witness
---
---
---
---