My Hive Goals - Weekly progress report
Another week has passed and I think it was again a wonderful week. I was able to do decent progress I suppose. More than achieving the goals, I like participating in this and tracking my progress every week. It is always good to look at the money and see it grow. Doing a self-assessment is always good because we know how we can create more opportunities to grow.
The price of Hive did not improve much in the last one week but I'm still waiting for the next opportunity to do a short trade. It appears that the price is dropping a little bit but I have some bills to pay this week and maybe after that I would be interested to purchase some Hive when the price drops close to 50 cents and sell them back if the price reaches 60 cents. That would be a short and best deal.
50k Hive power
I have full confidence that I will be able to complete this goal without any problems. The biggest question I have in my mind is to understand what I would be willing to do after I reach 50k Hive power. One thing that came up to mind is that it would be better to start booking some profits by selling some Hive and take it to my real world. Otherwise, it would also be good to increase my HBD stake as it gives 20% which is higher than what Hive Power currently gives me in the form of curation rewards.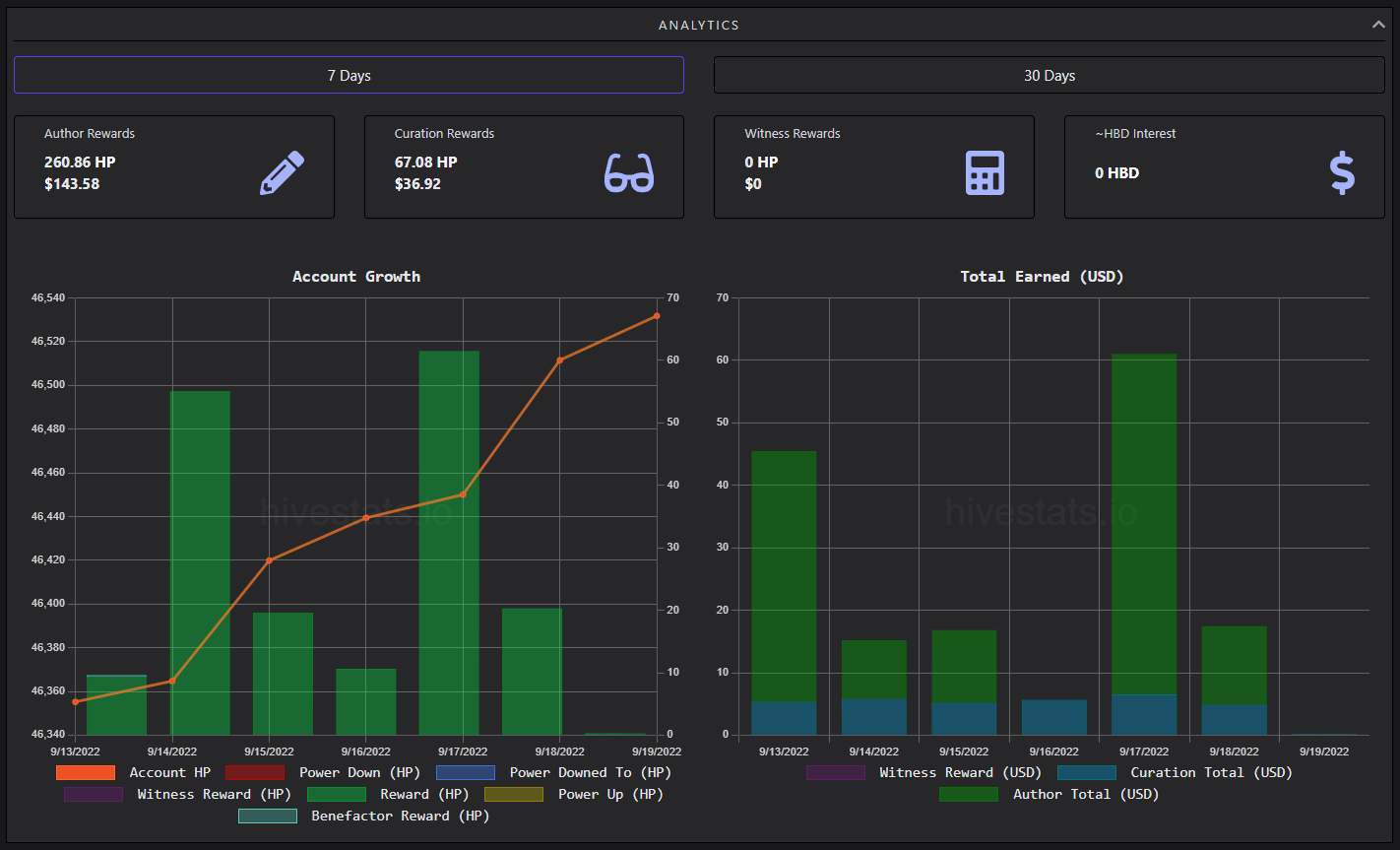 It looks like 143 $ from author rewards and close to 36$ from curation rewards. This is more like close to 200$ per week. Which is somewhere close to 25$ per day. This is really good. Yesterday I wrote an article saying that I want to reach a goal of 100$ per day. I'm glad to see that I'm able to achieve 25% of that goal already. I don't think I can expect 50% of my goal to get achieved from this itself. The author's rewards may not be very great every day and are also not reliable. The best way to make this look good is by increasing the curation rewards I get per week. It is going to be tough but getting 100$ per week from curation rewards alone should be a good deal.
100k SPS
The only source of SPS income right now for me is through the staking rewards. I don't think that is good enough right now for me to earn 100k SPS before the end of the year. I don't even get close to 1000 SPS per week, so it can be hard to say that I would be able to complete this goal before the end of the year. SPS is also not really affordable right now because the price has increased. Maybe after they create a new supply in the form of Validator node rewards, the liquidity might increase and the price might come down a little bit. Of course, nobody can predict what can happen in the future. For now, I'm going to be happy with the SPS I get from all the staking rewards.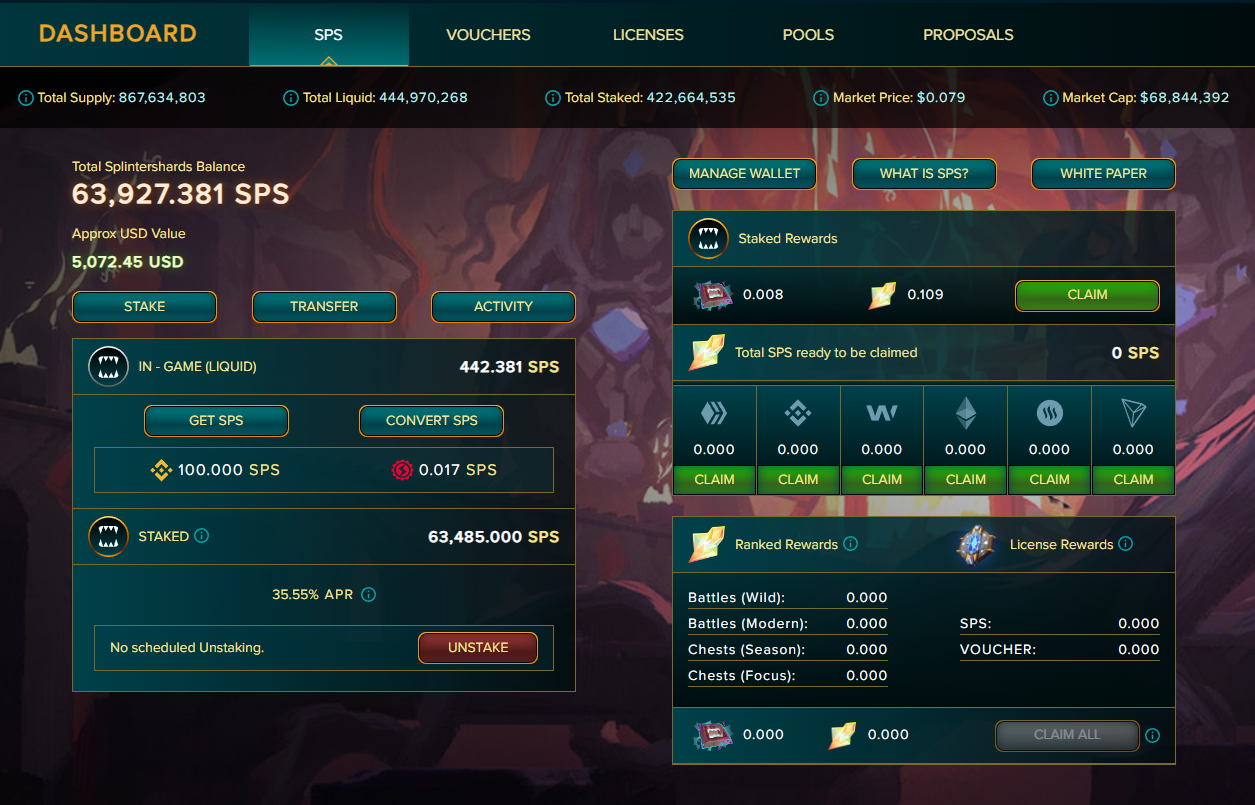 Last week when I swapped my VOUCHERS for SPS, I got better deals but this week I'm not getting a good deal I think it is okay to get it swapped. This week I had 442 SPS to stake. I'm also glad to see the overall value of my staked SPS is now 5000$.
---
If you like what I'm doing on Hive, you can vote me as a witness with the links below.

Vote @balaz as a Hive Witness
Vote @kanibot as a Hive Engine Witness
---
---
Posted Using LeoFinance Beta
---
---