My Hive Goals - Weekly progress report
It was a good week again. The month-end also came during this week and it was nice to review my account stats to write my monthly article. Analyzing my weekly Hive goals is also equally exciting and I make sure I have decent progress. I was expecting a Hive pump this week because we had some movement upwards in the last two months. Especially there was a massive HBD pump because of the Upbit market.
Unfortunately, there was no such pumps this month so far. We still have a few more days and let's hope there is a pump soon. I'm ready with some liquid Hive in hand. In spite of me powering up around 200 Hive Power a few days back on the occasion of Hive Power Up Day.
50k Hive Power
This had been my primary Hive goal and I wanted to reach 50k Hive power as soon as possible before the end of the year because I would like to invest the extra in something else. Hopefully, something outside Hive that gives a good profit. 50k Hive power goal is pretty much decent and I think it is achievable in the coming months for sure.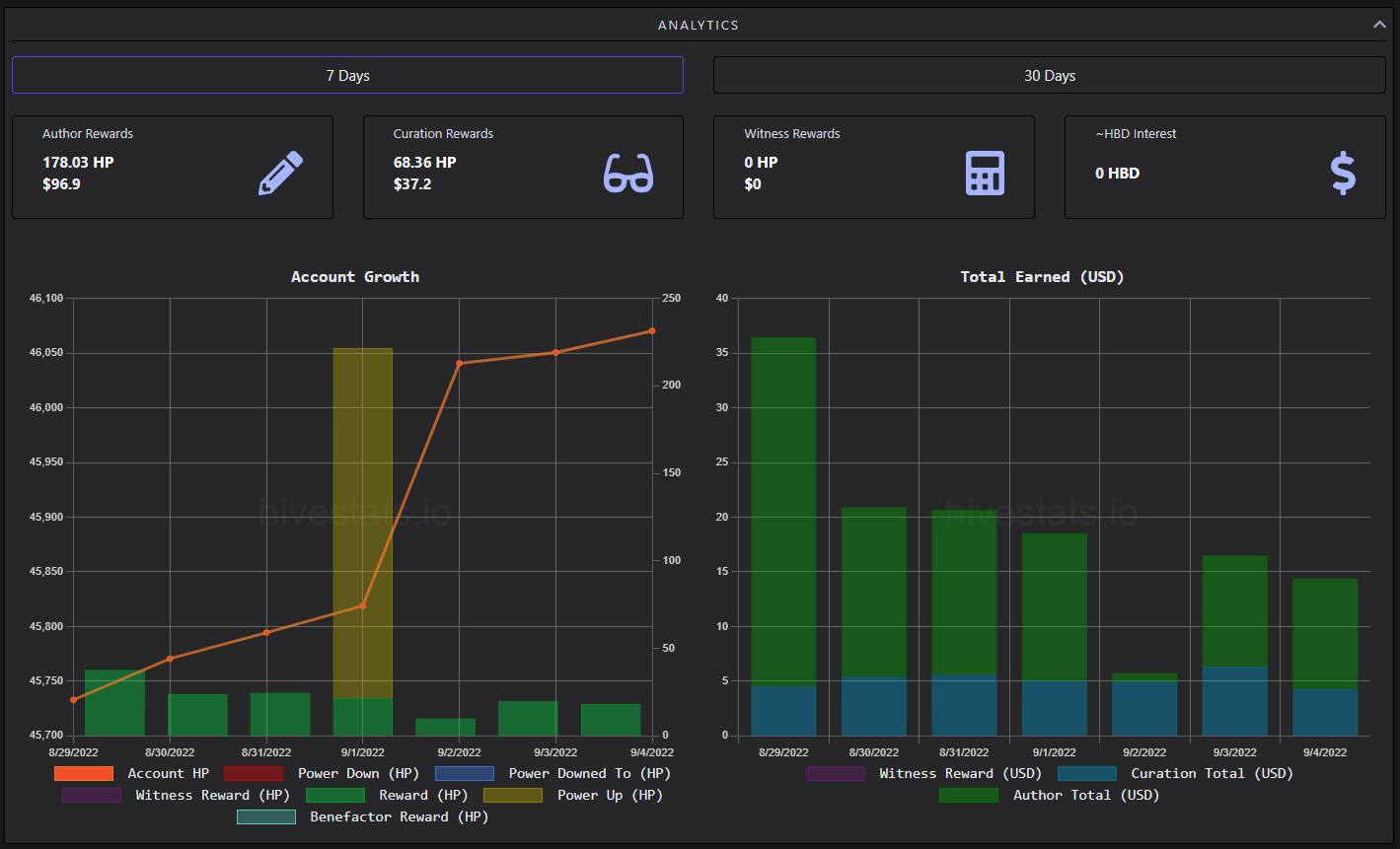 It looks like the rewards were close to 100$ per week. I guess last month also I got a similar reward and this month again I'm getting somewhere close to 100$ which is good. The curation rewards are also slowly improving. Compared to last month I did 200 Hive power up this month pushing myself faster toward my goals. I still don't know if it would be possible to get enough HP to complete my goals. I'm guessing, I might need a minimum of 1000 Hive per month to complete the goals. Let's see.
100k SPS
It is still a good time to invest in SPS. The player rewards are going to become SPS and in addition to that, they are also going to be issuing the validator nodes rewards in the form of SPS tokens. I did set a goal to reach 100k SPS as soon as possible. For now, I'm only dependent on the SPS I get from staking rewards and for swapping Vouchers for SPS. Hopefully, I will soon start buying some SPS from the market to increase my holdings.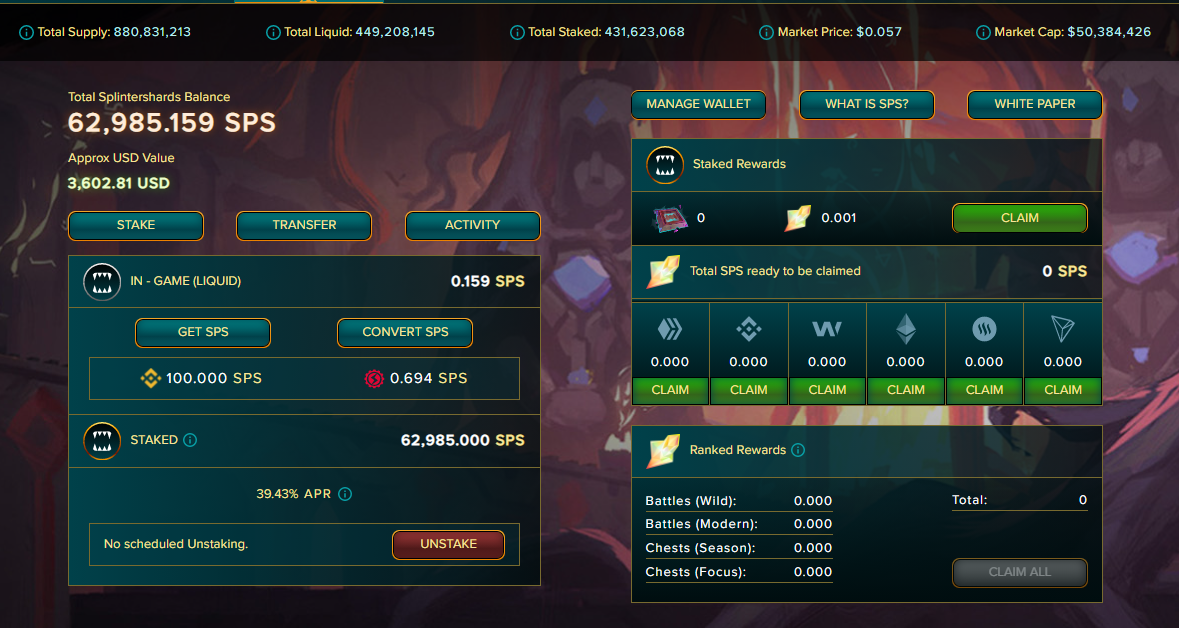 I swapped 20 Vouchers for 226 SPS which is similar to what I got last month. Both of them contribute to a total of around 450 SPS which is good. I guess last month I got only around 400 SPS and this month a slight increase gives me happiness. Let it keep going slowly.
10k STEM
This is my next item in the goals. I don't think last month I got a chance to contribute more to STEMGeeks and earn enough. But my intention to increase my STEM stake is still on and I would like to keep going in the next few weeks as well.
---
If you like what I'm doing on Hive, you can vote me as a witness with the links below.

Vote @balaz as a Hive Witness
Vote @kanibot as a Hive Engine Witness
---
---
Posted Using LeoFinance Beta
---
---