Splinterlands - Why is playing the game very important?
I started renting my whole deck and always used to think that renting is better than playing. The main reason is that I don't have enough time to play the game and I'm also not confident about using someone else to play my deck. I was very happy with just renting my cards until I saw this image on Twitter yesterday. This was shared by @therealwolf on Facebook. It appears that one of his guildmates was lucky enough to pull this in the rewards.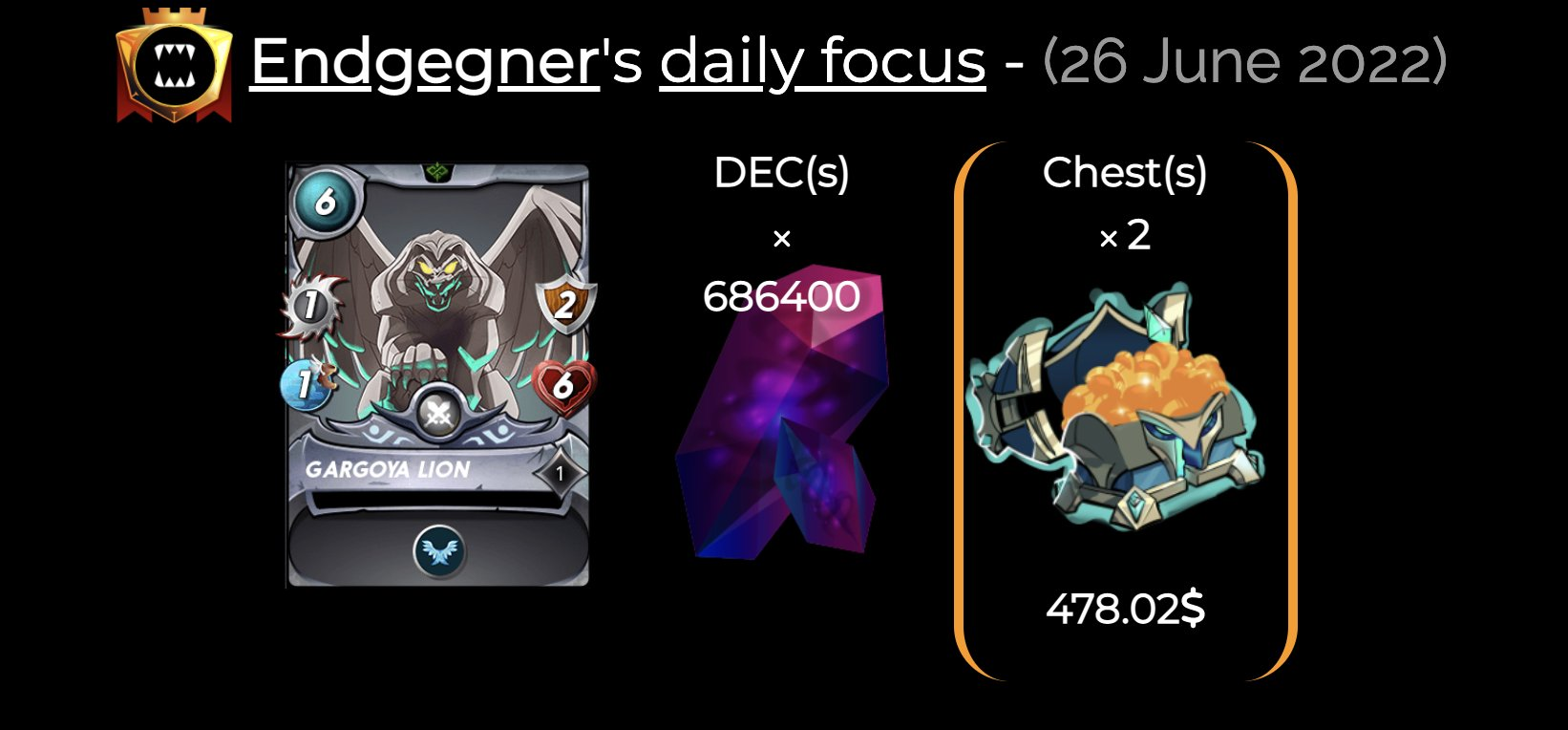 This is really insane and never thought we would be able to win so much from playing the game. I guess this happens only for a few people who are very lucky. The amount of DEC the person got is not even equivalent to the amount I have been holding in my wallet. And for what I have been holding, it took years to reach here. This really is so tempting and I wanted to play again.
Luck is an important factor in these play2earn games. Sometimes we can be lucky and sometimes we don't get anything for playing. I heard that in the recent days after the new reward system, it takes so much of effort to play the game and the rewards are not very great. But this one proves that the rewards are indeed great and good for people who are lucky.
Let me share my own experience. I have some legendary gold foil cards that I have received from reward chests. This was long back and I used to hear others complain that they get nothing from the reward chests but at the same time, I was able to pull some good GFL cards from the daily chests. Not just once but I have pulled them multiple times and that is what is decorating my profile right now. Maybe I should have taken a chance to sell them during the peak market and bought them back now.
But what I'm trying to say is that playing is definitely rewarding. My investment in the game was very little. I did not spend so much money on buying cards or packs. But I still have a decent deck and my deck value is also pretty decent. I'm just fascinated by the passive income that the rental market is giving. Otherwise, I would still continue to try my luck by playing the game. I hope someday I will get back to playing the game.
---
If you like what I'm doing on Hive, you can vote me as a witness with the links below.

Vote @balaz as a Hive Witness
Vote @kanibot as a Hive Engine Witness
---
---
Posted Using LeoFinance Beta
---
---