Societal Rules: How Fun It Is To Break Them.
I have never been a follower of rules and rule breakers like me know;
"Following rules is boring".
When I follow the rules, everything turns out good. Knowing my mischievous side, I'd rather flow with the bad side as it is fun.
I have broken countless rules in my life with no shame. It's not like I truly love breaking rules but, hey! I do it for my peace, especially when it is societal rules. Gosh, I make sure to bend them until they have no breath left but that doesn't make me a killer but rather a crazy lover.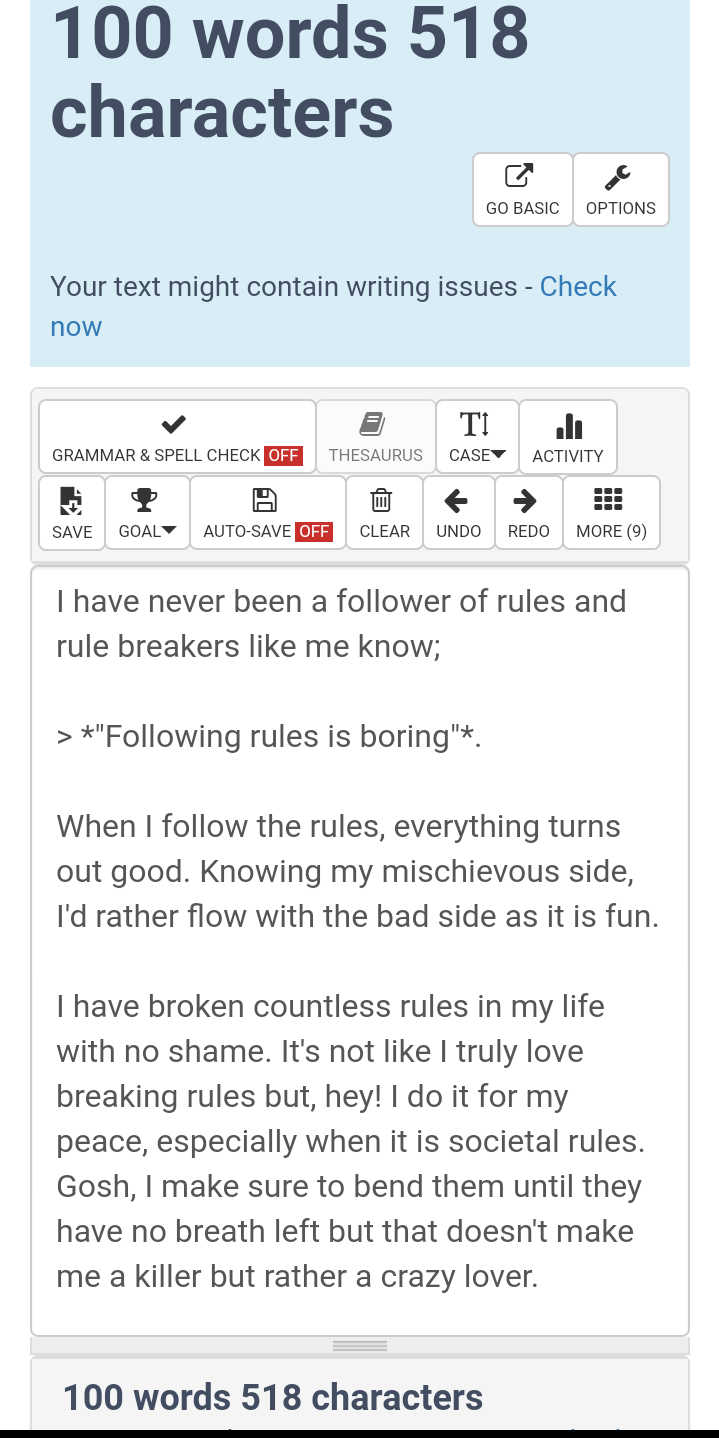 ---
This is my response to the dreemwotw week by @samsmith1971 with the prompt, "Following rules is boring" used. And I can't believe I just followed one rule.. Hive Is a bumper! I hope I don't go bonkers like @tengolotodo, God help me.
Still yours truly,
Balikis
Thanks for reading
Peace be unto those who crave it and more to those who chase it away.
---
---