The New Technology.
Days drive into weeks as weeks hurriedly move into years, and just in a blink of an eye, a new technology overtakes the earth.
The new technology took the market by surprise, and everyone wanted to see its worth.
The advent of the technology brought lots of people to their feet hustling in their own way to get the new technology as the power it holds will help them in their daily activities.
Sandra, a nurse and a mother of 3 children, didn't wait too long to get the new machine home with a deep sigh of relief after many failed attempts to get it. Now, she can get to spend more time with her children whenever she isn't on duty at the hospital and also have time to herself. It will be amazing to see how her life will transform.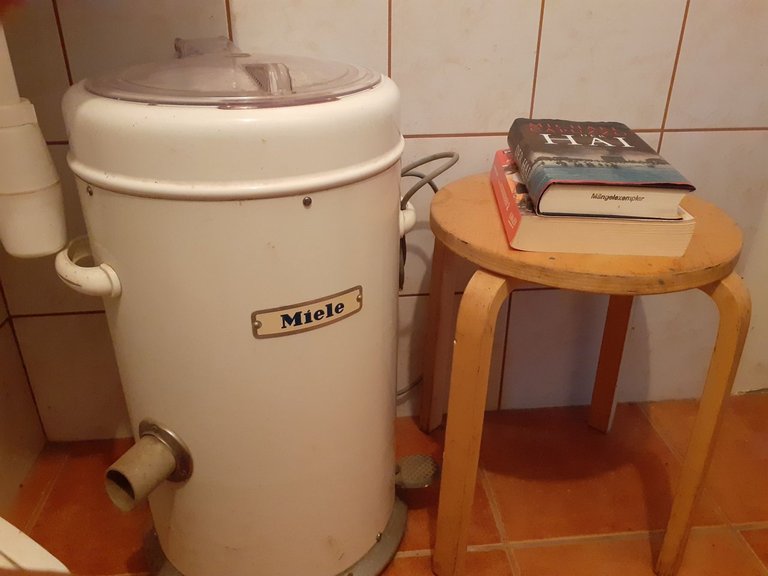 Morning came earlier than expected, and today was Sandra's day off. She woke up to the sound of her kids' chatter as they hovered around the new technology. Sending them off, she asked her eldest child to bring her some books to read so that she could read while doing laundry. The thought of doing this brightened Sandra's heart so much that she couldn't wait to explore her imagination and make it a reality.
But firstly, she attended to her kids, cleaned the home, and made a delicious meal to go before leaving them to watch the ongoing kids show in the sitting room.
After that, she walked into her newfound imagined turned reality arena as she stared at the wooden table, which the two books neatly sat on, and her new found technology to help ease her work. With a wide smile, Sandra picked up the clothes she could have washed with hands and put them into the machine after adding water and soap before she sat down to read one of the books while she explored her imagination.
---
What Do You See?
I can see a well lighted tiled room with a wooden chair which two books sat on, and a white coloured washing machine.
What Do You Feel?
I feel at ease knowing there's a technology that aids people in their daily activities.
A picture is worth more than a thousand words, join here to share your thoughts.
---
Image by @wakeupkitty on behalf of Freewritehouse
---
Still yours truly,
Balikis.
Thanks for reading.
Peace be unto those who crave it and more to those who chase it away.
---
---