What kept us waiting?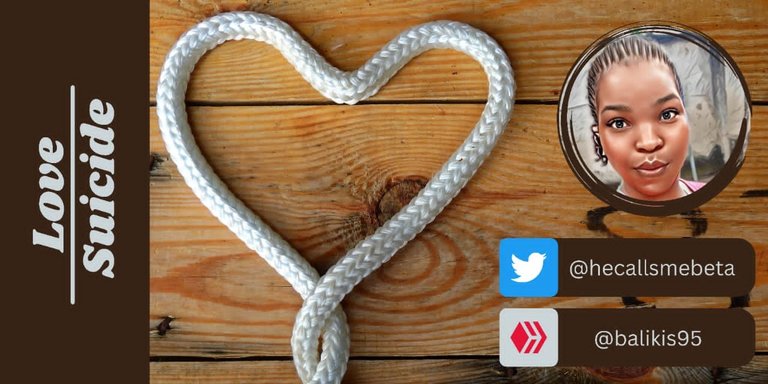 Hello world, Hivians, Species, Distinguished Writers, Lovers of Humanity, and more, welcome right in, get yourself a seat, and let's get started, or continue from where we stoppedd.
What is she talking about you may ask? She speaks gibberish, get me a Deepl translator to understand her please…hehe, here comes your translator in the compilation made 2 weeks ago and theone for last week.
Yeah I know how you feel, what does she think? You may ask, would I have to go read all those to understand her…. Nah… just calm your wits as a better one just came in and it did with Dreemport and Napodpomo 30 Challenge of the podcast, you know the podcast thingy where you speak or have your voice recorded and people get to listen to you? Here that is what it is about.
You can listen using Spotify, Anchor, Aureal, Google podcast, Apple Podcast, and every other choice of yours. Clicking on the Spotify and Anchor will take you directly to my page where you get to listen to awesomely made episodes of mine, dropped each day on the Podcast titled, 'Love or Suicide.'
It is kinda funny as it is glaring which people will choose but sadly people find suicide as their lover and go with it without thinking twice.
To the titled question "What kept us waiting?". We had a lot of things that kept holding us back from moving forward when we got to the episode which spoke about "Lust", some didn't want to leap toward yielding to the fight sanctioned on them by the 'Heart and Mind.'
The journey through wasn't easy, gosh it was hard but it turned out beautiful, I was able to finally breathe in after constant battles with my mind and heart which were at loggerhead with themselves with the mind saying something and the heart beating otherwise, which made me take the step toward choosing one of them to maintain my sanity.
And to tell ya, I am super glad I chose the mind. It wasn't easy but I did as we both know choosing the body will get us addicted to sex which will be hard to move on from so the logical reason seems to work.
Moving from the different episodes on how we can maintain our lust and have our addiction worked on gave us tips to help out which are:
•Willing and ready mind which was the first thing mentioned to attain the set goals of going with the logical part of us and this part kept us waiting as it was hard to will one's mind where lust stood, but it happened! We did it which took us to the other part which kept us waiting patiently as we needed to identify the wire that gets sparked after seeing people.
•Identifying what triggers the lustful desires in us, like some guys who can't control themselves when they see slim or fat ladies or some ladies who get switched on the moment they lay their eyes on a short or tall guy. Identifying the one that pulls that trigger matters as only then can we move forward.
•Abstaining, after identifying the lust triggers, the next in line is to abstain from them, hehe, it seems like a fairy tale right, abstain from what? You've got to be kidding me!... Hehe, you aren't a kid so there is no need to "kidding" you, and believe me, when I say, having a willing and ready mind is what can help out and it did help out as we got to abstain which brought us to the other part which was….
•God and people, with God the ultimate leader of this event, being on good terms with our spiritual part will help maintain some thoughts that come in when we feed our eyes on things we desire and knowing that an idle hand is the devil's workshop lead us to engage with people by interacting with them instead of being in solitude which will bring the thoughts and our body ready to have them fulfilled, but we were saved which took us to the next part which is….
•Counselling, which some shy away from as they believe it is a way of time, especially in African countries where counselling isn't taken as a top priority. But in this case, it is needed and I tell ya, counselling doesn't deal with someone telling you what to do as deep inside we know what is right instead going for counsel is a good thing to do as it is like creating a haven where you get to speak and have someone listen with no judgmental remark as lust isn't something to be ashamed of and this is many ways brought us to the next phase which is….
Obsession, which is where we at now, isn't an easy journey and we need to be there for each other to overcome this part, what if we weren't able to control our lustful desire and our addiction toward them? What if self-love and respect were absent? Leaving obsession to set in, what would we do with the arrival of this?
Obsession is something scary and some are obsessed thinking they are in love, take my hands as we begin the journey toward this and have ourselves helped out.
Obsession, what are your thoughts on this? How do you define it? How can it be helped? …
Drop in your messages in the comment section with your thoughts on this as I will be waiting to have them read and taken note of.
PS: The movie 'Addicted' was recommended when speaking on lust and obsession... Tune in to find out 😉
Banner created using Canvas
Still yours truly,
Balikis.
Thanks for reading and listening.
Peace be unto those who crave it and more to those who chase it away.
---
---