WK[118] Weekend-Engagement Concept: Weekend Gateway With....

Sketching is almost everything. It is the painter's identity, his style, his conviction, and then color is just a gift to the drawing.

Fernando Botero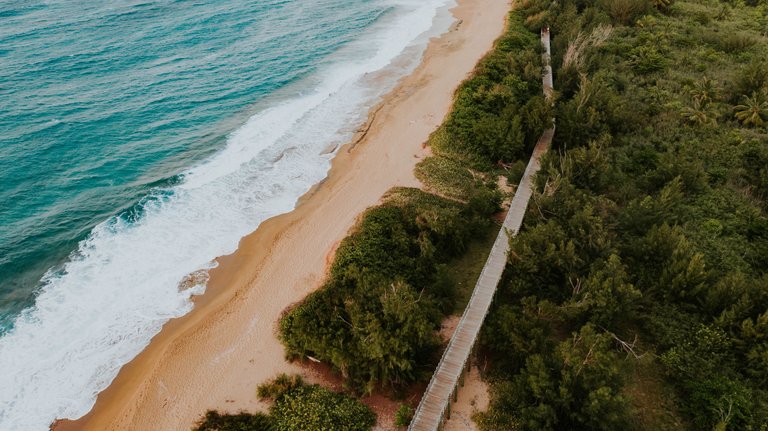 Photo on Unsplash by Ovidio-Soto
Greetings to you all ye gracious readers and weekend family, welcome to my page again and if it is your first time, delighted to make your acquaintance.
The Weekend-Engagement topic hosted by @Galenkp states:
You get to spend the weekend with one of the people/characters listed below. Who do you choose and why, and what does your weekend look like- what discussions do you have? You can click here to join and see the list.
Born out of wedlock to a successful notary and lower-class woman, Leonardo Di Ser Piero Da Vinci an Italian polymath, painter, engineer, scientist, sculpture architect and more caught my attention at the beach where I had decided to spend the weekend after completing and submitting my project.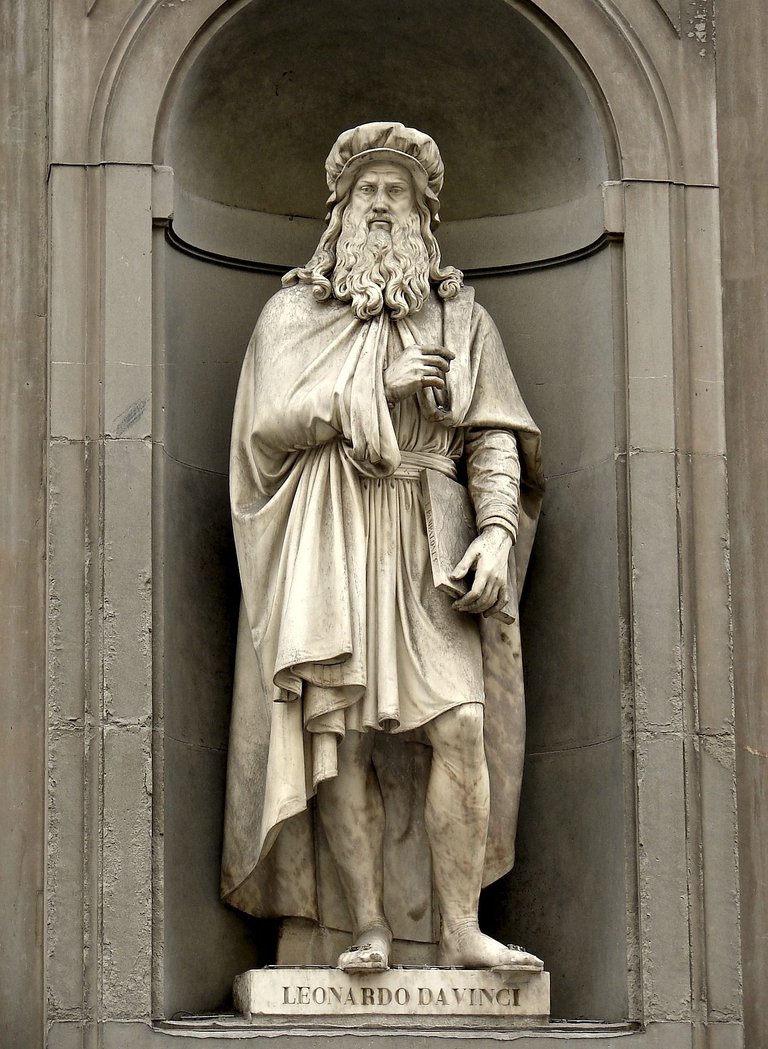 Photo on Pixaby by Florence art-work
Standing feet away from the wave of the sea was no other than Leonard himself staring at the sky with arms akimbo with a graphite pencil. I recognized him as I was a lover of art and nature.
Walking closer to get a clear glimpse of him my feet came to an abrupt, the beauty that caught my eyes made me stand in awe, it was enthralling and felt so alive.
Standing there was a Studio Easel with a Canvas Panel placed on it showing the most exquisite drawing of the waves of the sea.
I could see it moving or was it my eyes, just to confirm I found my legs moved forward standing side by side with him with my eyes glued to his sketch.
I felt his eyes on me as he asked, "What do you think?, should I put my palette to work or sketch on?"
I cleared my throat as I was caught off guard.
Before I could answer, he beat me right to it, "Pardon me, young lady, I guess I startled you with my question."
I moved my head sideways and find my mouth moving, "this is the most bewitching sketch I have ever laid my eyes on, the way it moves sends a message to its viewers".
" What message does this sketch pass?" He asked curiously.
"Relating this to life in general, it tells its viewers never to stop moving just like the wave of the sea no matter life's obstacle".
"Relating this to communication aspect, it shows the viewers how their words move in diagonal never-ending".
With his eyes back on me, he asked. " What do I call you?"
"Balikis", my voice whispered.
He mumbled my name quietly asking, " do you care for nature's undiluted drink?" It works perfectly in helping retain the lost body fluid" he added.
I smiled, " I don't mind taking in lots of water right now as I bet I might have lost tons of it staring at your painting".
"Is that a compliment?" He asked...
"Sure it is I answered".
While we both drank nature's undiluted drink (water) to our heart's content, he returned to his painting, adding another line of the wave to perfect the job, then he pointed to the box lying beside him while he asked me to get a painting pallet and a brush to add color to his now perfectly drawn waves of the sea.
He told me we were using a sky blue and a white color which he taught me how to mix.
Conversing here and there, he finished his work with a smile.
I must have passed cloud nine because the finished part took my breath away and I found my heart echoing in my ears.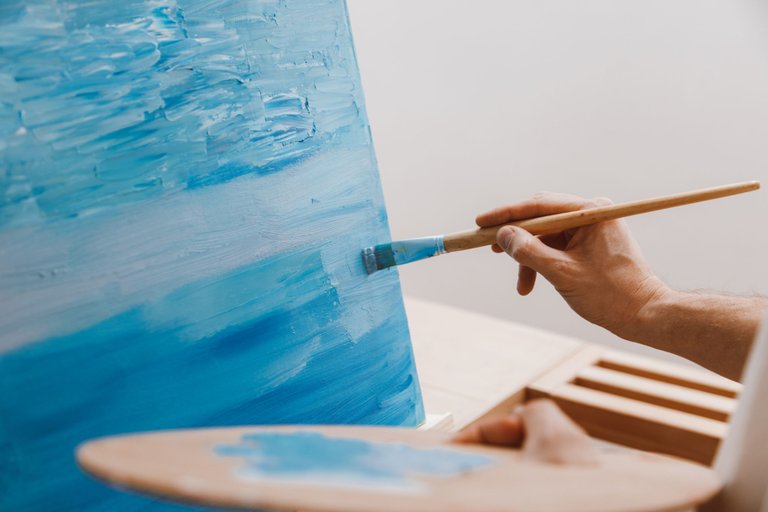 Photo on Pexel by Roman-Odintsov
This is...this is... I found myself saying, unable to finish up my statement.
" Yes I agree, it truly is..." He smiled.
"It is late already young lady, you should probably go home now."
I shook my head answering, "This is my weekend gateway and I decided to have it spent at the beach."
"It shouldn't hurt to start another painting then" He answered, "We should probably get something to eat first while you tell me what message the painting I am going to do later passes to the viewers."
"Another painting of the sea?" I asked curiously.
"Oh no", he answered... It is more of an imaginative drawing of a sculpture I saw years back."
"Anyways, I am Leonardo Di Ser Piero Day Vinci but you can call me Leonard, and I am pleased to make your acquaintance."
"The pleasure is all mine Leornard".
With smiles and little chats, we walked toward one of the restaurants on the island where we bought and ate the food.
Moving back to the beach, with the moon shining brightly and the star glistening in the sky with its beauty, Leonard changed his mind about drawing and told me his story instead.
I was moved and shocked by why he had told a total stranger about his life history when I asked him.
He answered, " I barely answered the first message you said my painting passed to the viewers."
Standing up, he walked towards his painting and put in another Canvas panel to begin another drawing which he had said would end the weekend, and just then I knew my weekend was more exhilarating than I had pictured it while leaving home today.
And then we worked during the night till the next day talking endlessly and him showing his unique skills in different sketches made.
Just minutes before the weekend ended he told me, "Always start my story with, Born out of wedlock to a successful notary and lower-class woman, Leonardo Di Ser Piero Da Vinci an Italian polymath, painter, engineer, scientist, sculpture architect, and more.
And when I questioned him, he said, " Let this answer your first question again, telling people that I never gave up even when I was born to a lower-class woman."
Thanks for reading to the end.
Still yours truly,
Balikis.
Peace be unto those who crave it and more to those who chase it away.
---
---