American in Germany; Forestry Management

Hey Steemit,
Here is my #stemsunday post from @stem.curate!
Cold weather means the woodstove is working overtime and if you follow my blog you know I have been at it chainsawing and splitting wood as much as I can.
All that work leaves quite a mess in the woods and today I made an attempt at tidying up a little bit.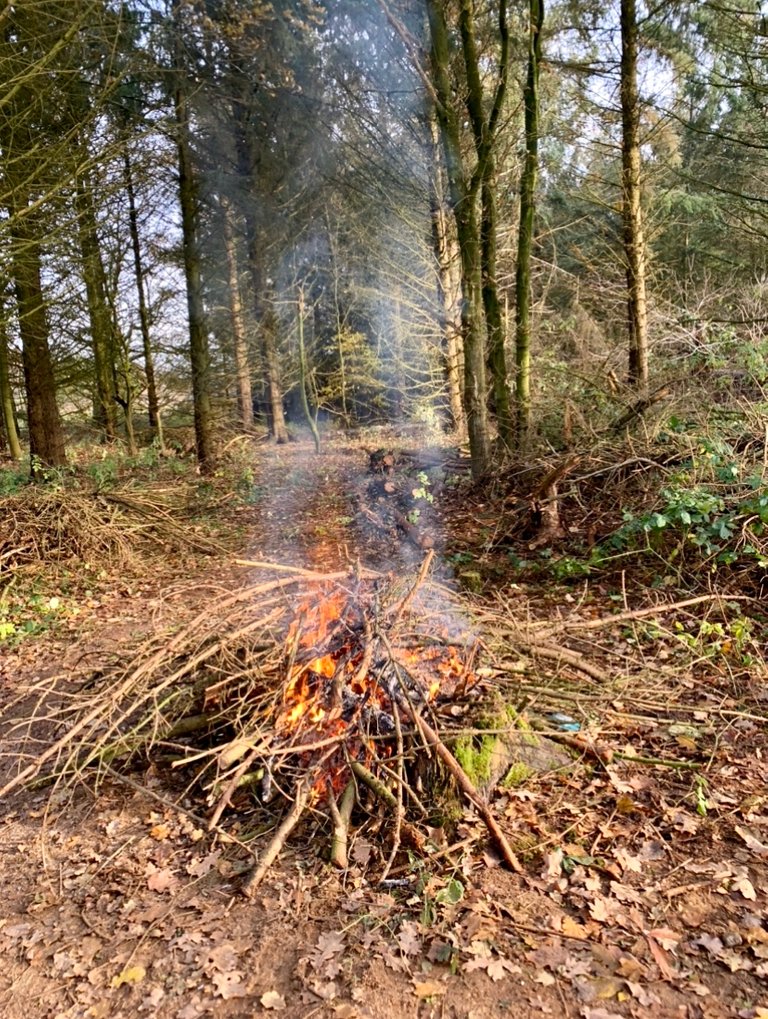 That path you see in the photo above didn't exist a couple of weeks ago it was blocked by fallen trees. You can see some of the progress I made in this old post.
I have removed about 7 or 8 trees so far, and cleaned up a bunch that were rotted out from being left behind in a past wood harvest.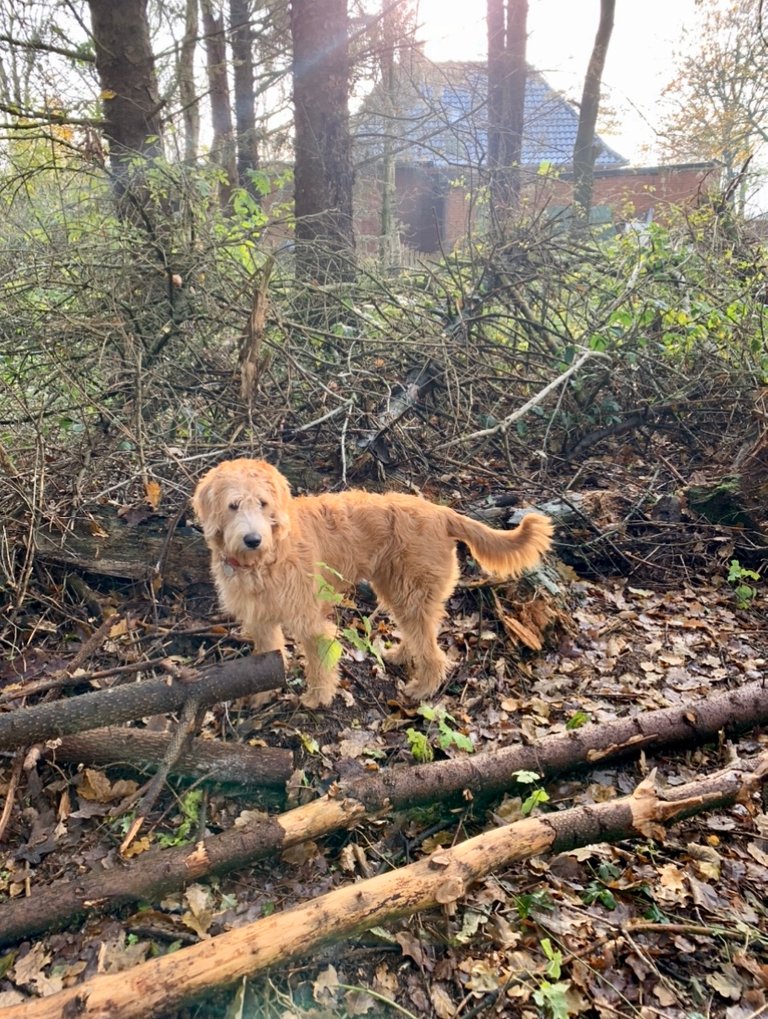 Behind my dog there you can see some of the old rotted trees I am trying to get rid of to make way for new growth, create a fire barrier, as well as make it a safer place for my children to play.
In forestry management when you saw up trees the part where you remove the branches and cut up the log is called bucking and limbing.
When you remove all the branches off one tree, it alone leaves quite a mess to clean up. Cleaning up all the branches after chainsawing is called swamping.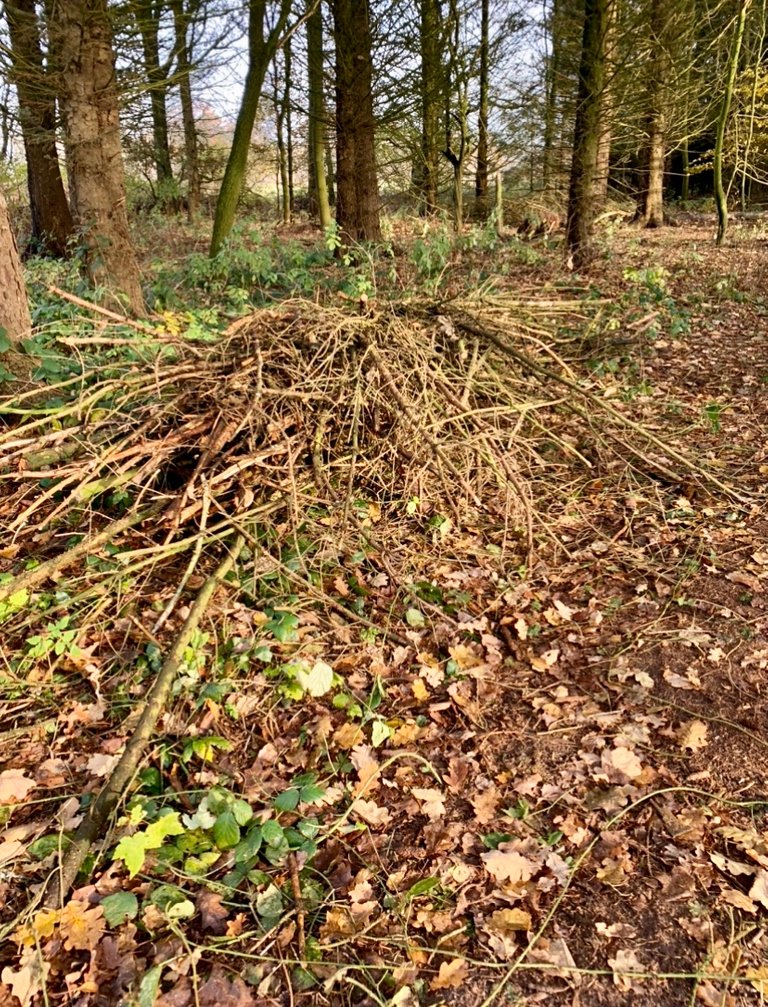 The way I do it is I take all the branches pile them up out of the way for later, then when I have time and good weather I burn them. Sometimes I burn them right there and sometimes I have to haul them out to my designated fire place.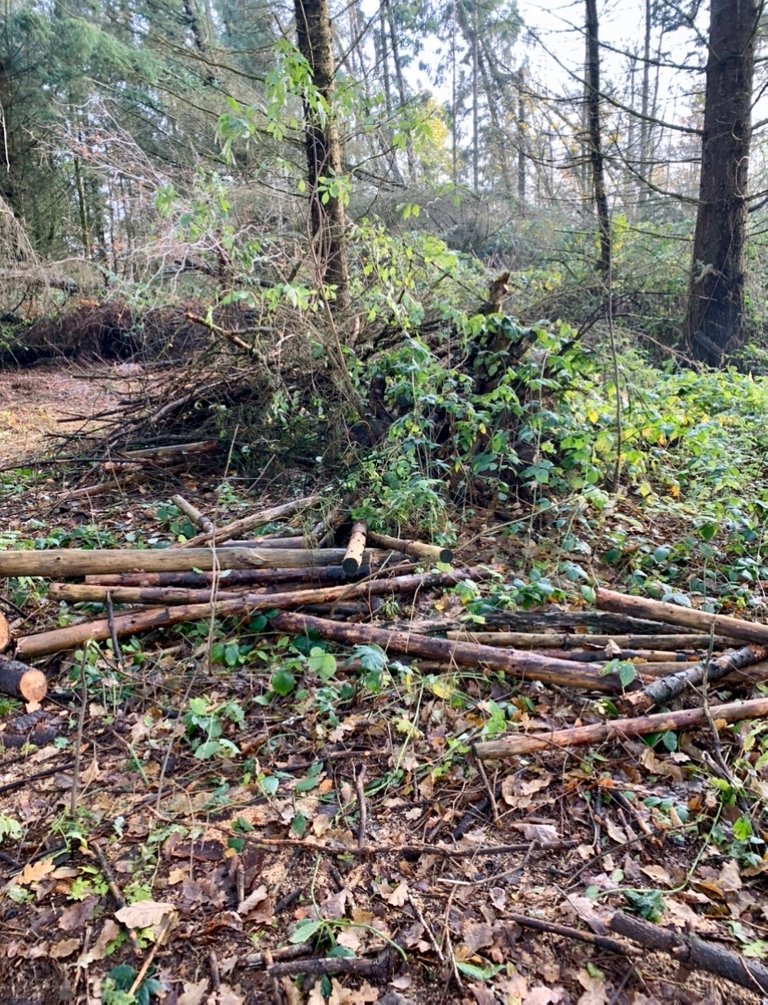 Above is a shot of a few piles I had saved up to be burned and I got through most of them today. Because they were too close to the trees I had to haul all the branches out and burn them at the site you can see in the first picture of this post.
All and all it was a pretty productive day and it is always nice to care care of things that would cost a lot of money if you had to hire someone to do it.
Having a well-maintained forest reduces competition and overpopulation of tree species. When the trees compete with each other it causes a shortage of sunlight and many will die of creating falling limb hazards and massing up fuel for forest fires.
It is good to keep plenty of space between each tree to allow for maximum growth, ease of access into the forest, and as I mentioned less potential for fires.
It's a good practice to keep your woods well managed and they will continue to provide you with wood and memories for a long time!
Thanks for stopping by and have a great one!
Proud @stem.curate curator.

Join Here!
---
---