Kyiv Zoo, August 2022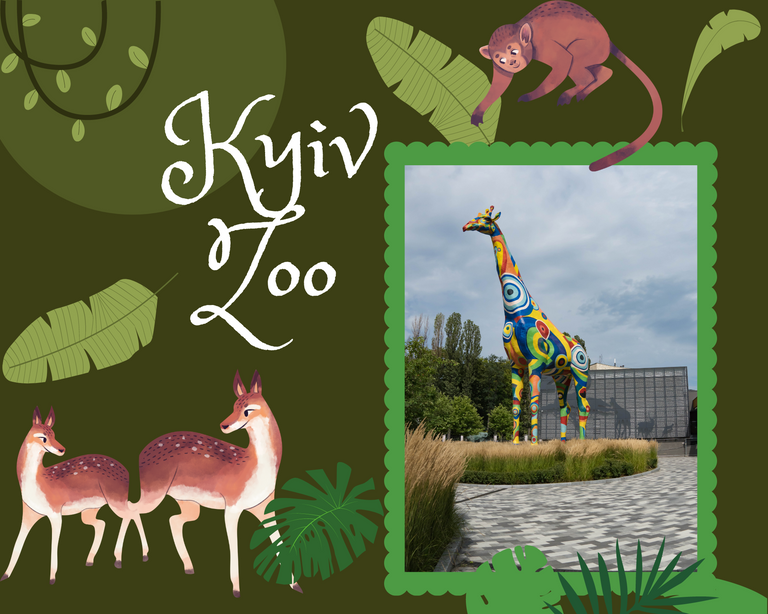 It was a good idea for the weekend. Support animals, relieve the mind, get some positive emotions. For me, it was like a sip of the former peaceful life. Despite the heat and possible missile attacks.
So, Kyiv Zoo was founded in 1907. It was created on the initiative of professors of the University of St. Volodymyr and the Polytechnic Institute, teachers of gymnasiums, doctors, public figures and many wildlife lovers who were members of the Kyiv Society of Nature Lovers). It's just 1 stop from Main Railway Station, relatively center.
Working hours:
Monday: 12:00 - 15:00
Tuesday-Sunday: 10:00 - 15:00.
You can stay in the zoo until 16:00
The ticket price in the ticket office was about 3,3 USD in the summer (130 UAH). Now it costs 80 UAH online and 100 UAH in the ticket office (around 2,5 USD).
A few years ago, a renovation took place here. Now it is an excellent vacation for both adults and children. The territory is very beautiful. There are many areas for rest, cafes and vending machines with snacks, and several game areas. Here you can spend a whole day unnoticed.
You won't miss it, as this friendly giraffe greets you at the main entrance.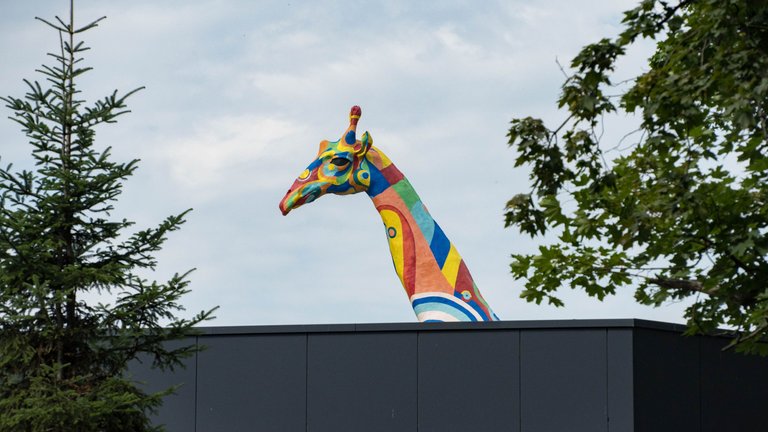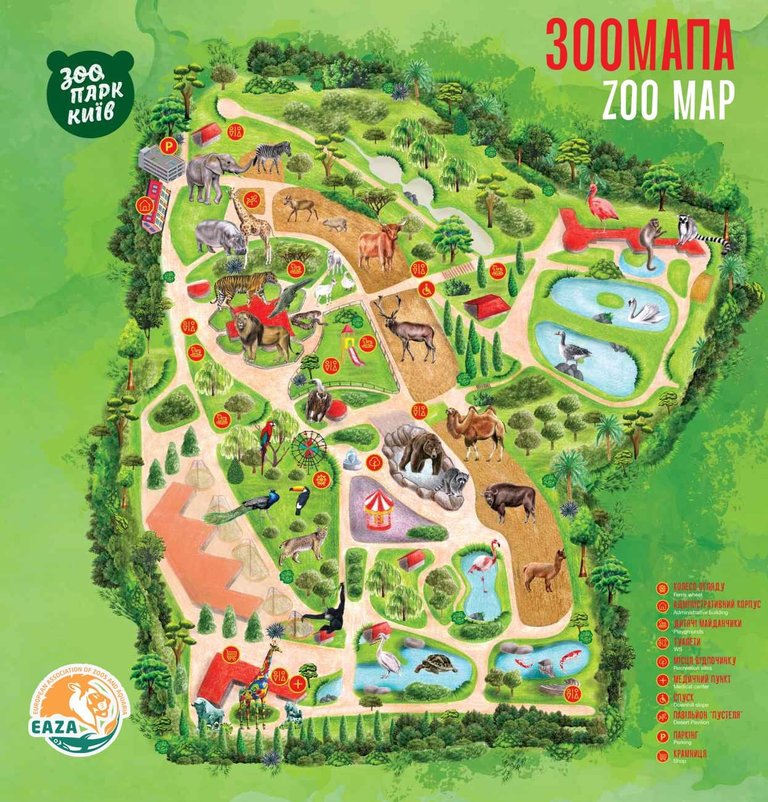 I turned right and went towards the small lakes. Swans and pelicans live there. The zoo is located in the city center. It is surrounded by residential buildings, and I thought - how nice it must be to live in one of these buildings. To have your morning coffee, standing on the balcony and enjoying the view and the singing of birds.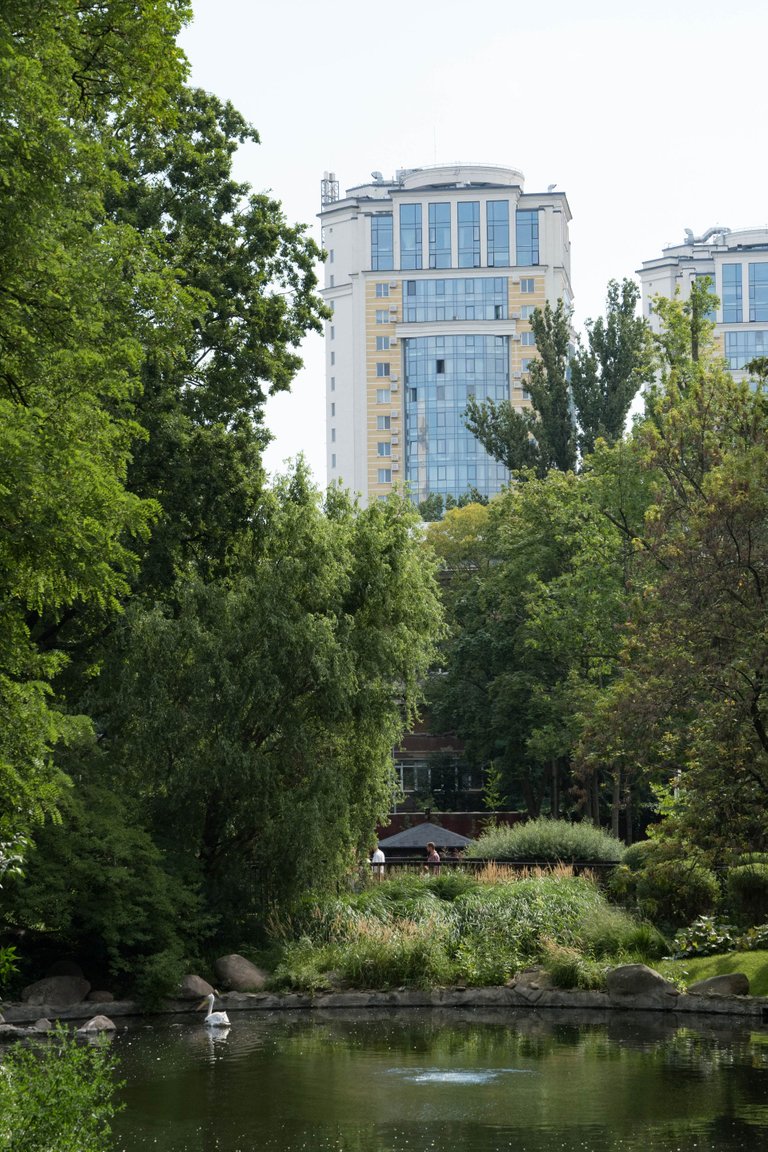 I changed my mind when I came closer. But here, I was excited like a child, watching the birds and this picturesque pond... Like there weren't all those terrible things I survived here during first months, and that people still going through...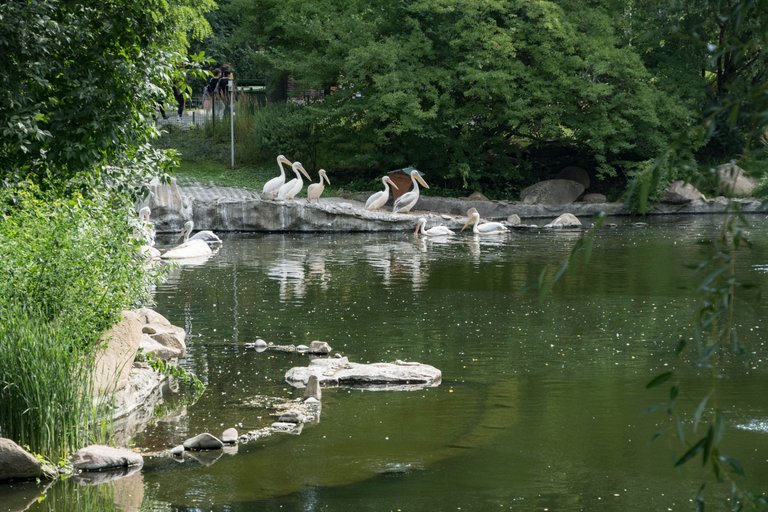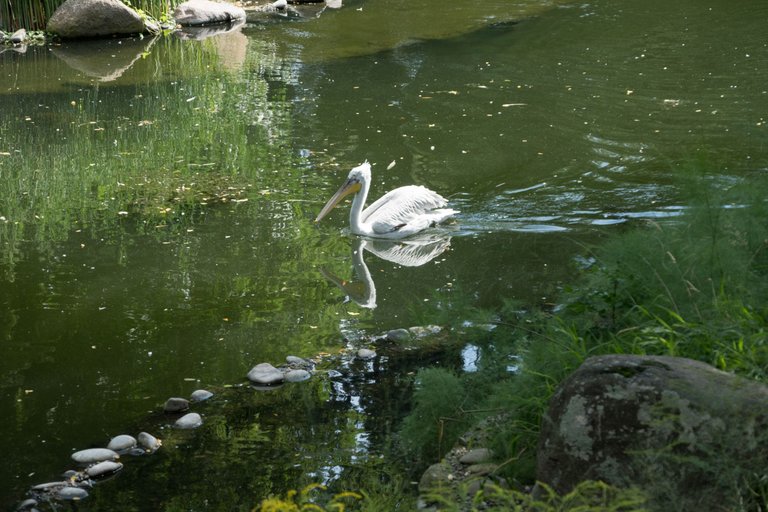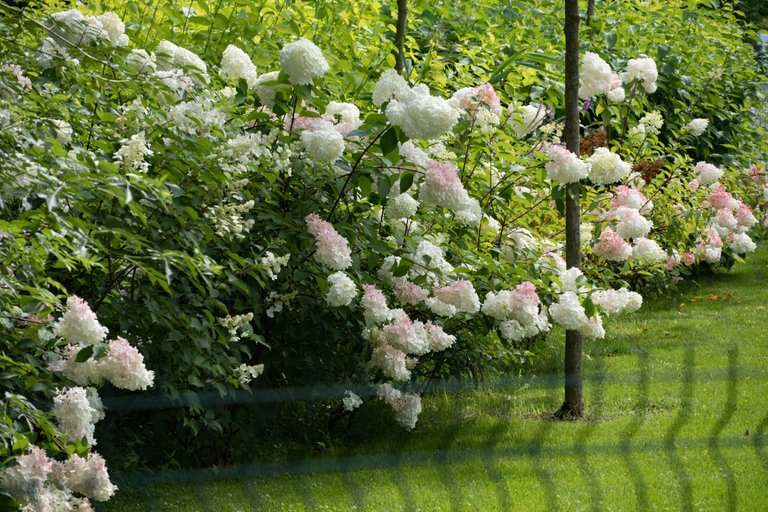 We sort garbage and care about the environment. And teach this our children.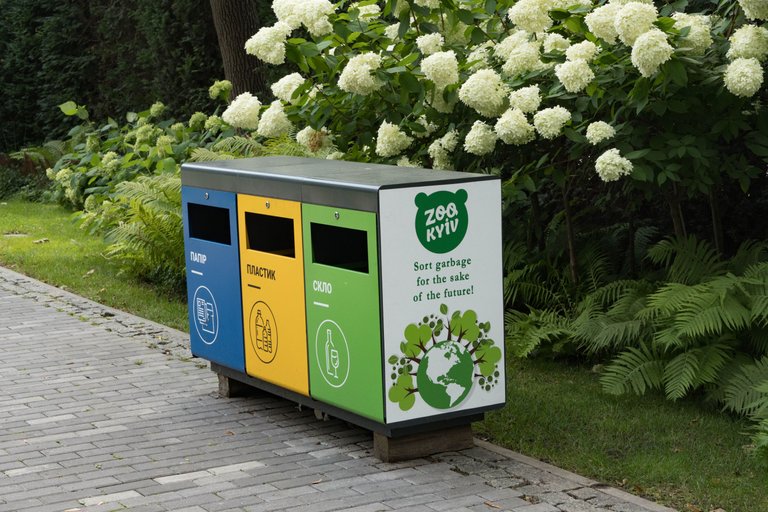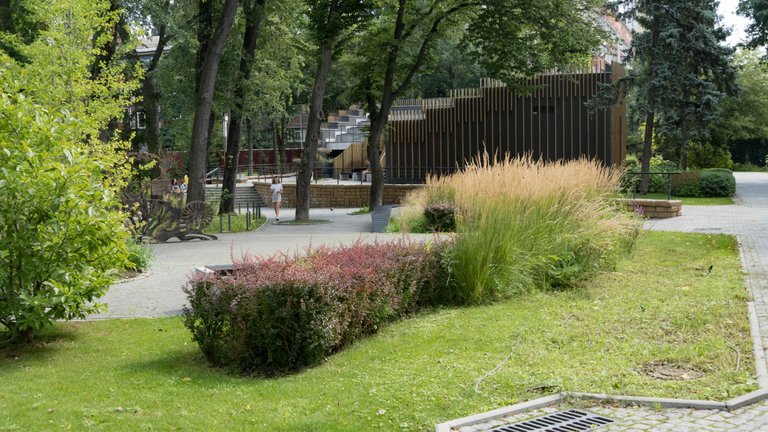 This is a distant lake with colorful fish. It is such a joy to watch them.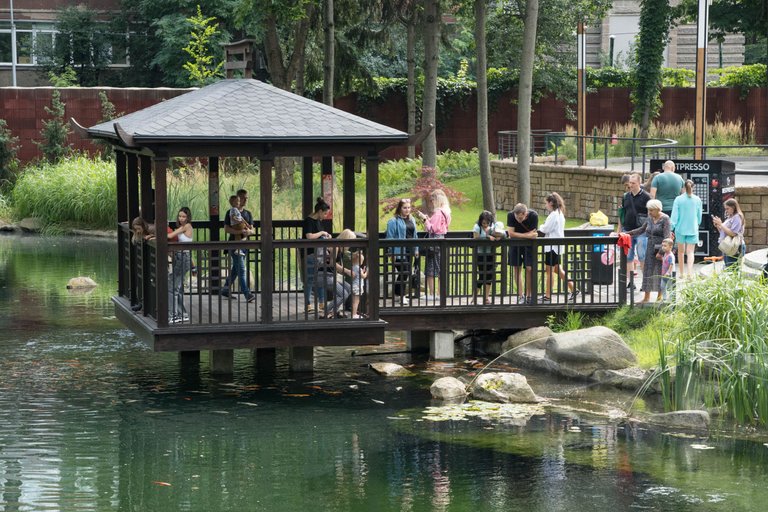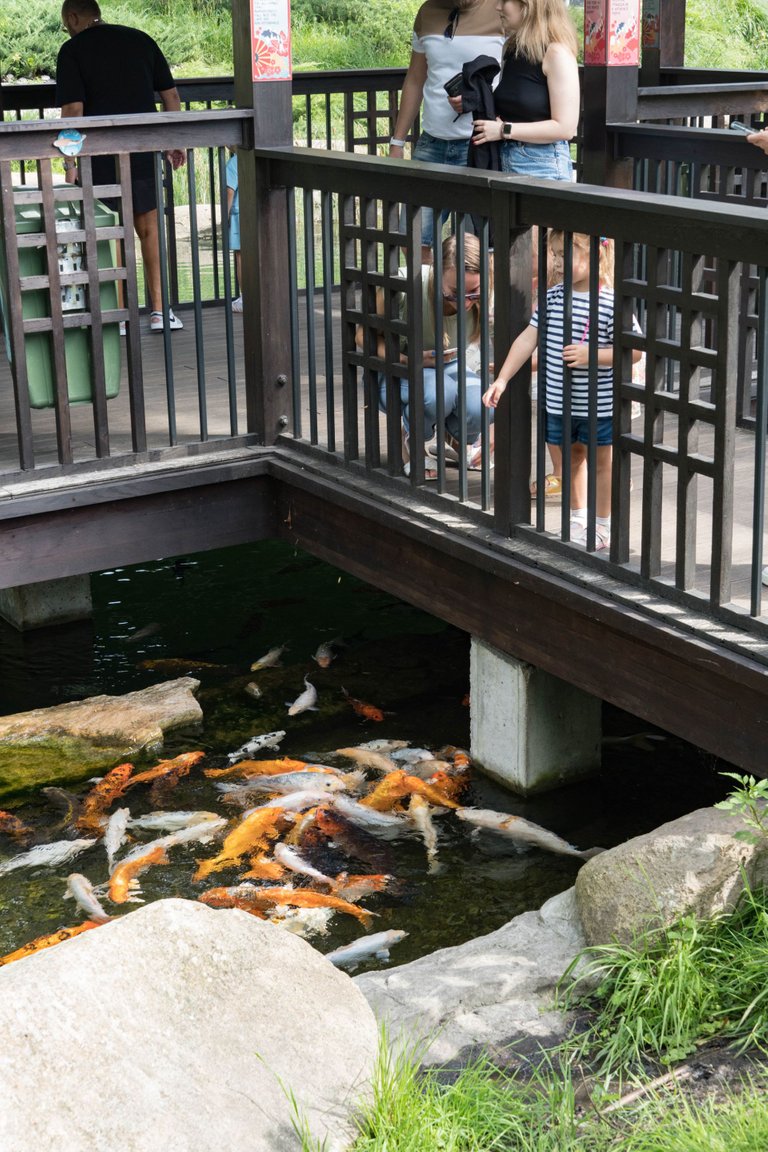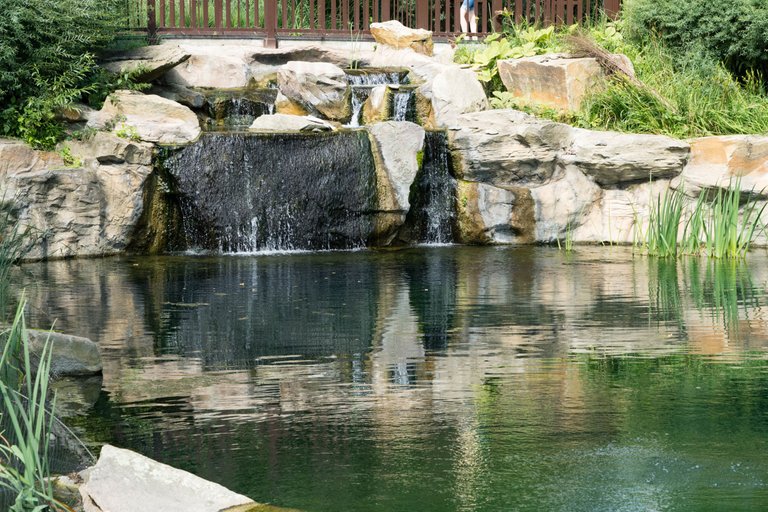 I am near the border of the zoo. The next zone along the edge is the ungulate zone. Both the animals and their territory are beautiful and well-kept, but ... my mirage with morning coffee on the balcony of neighboring houses immediately melted from their smell.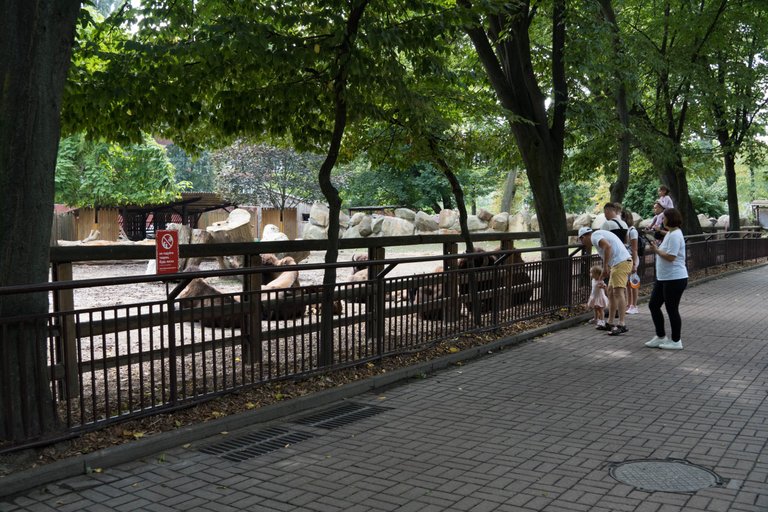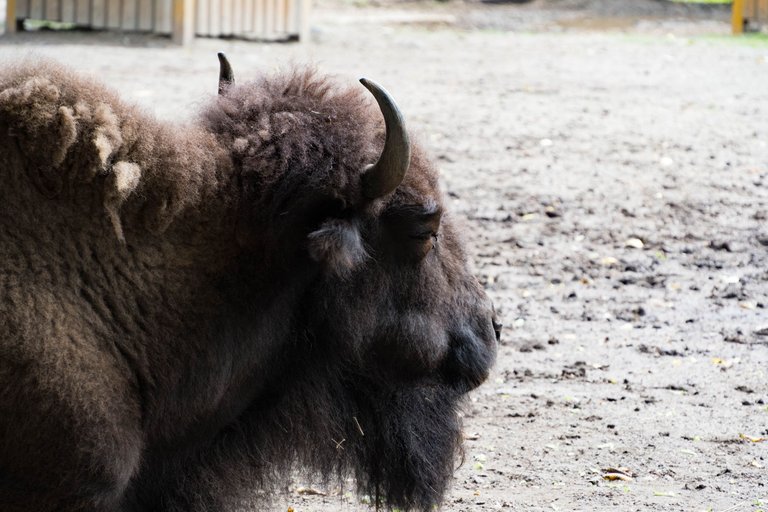 It is incredible how babies were born here despite the war!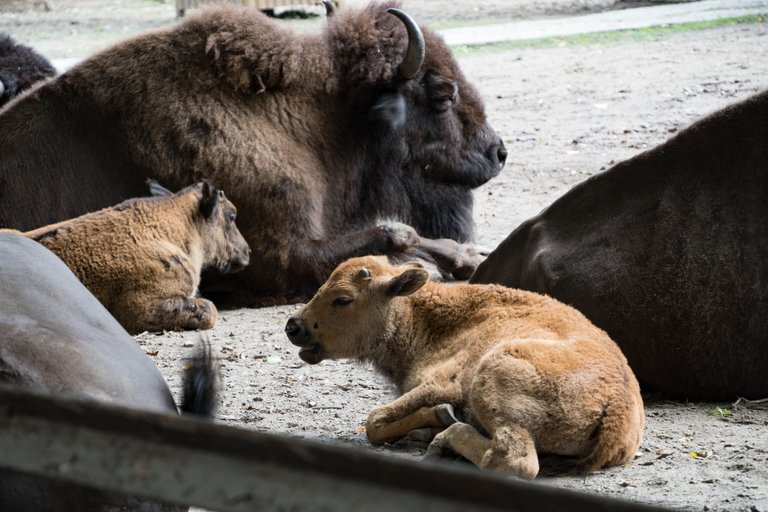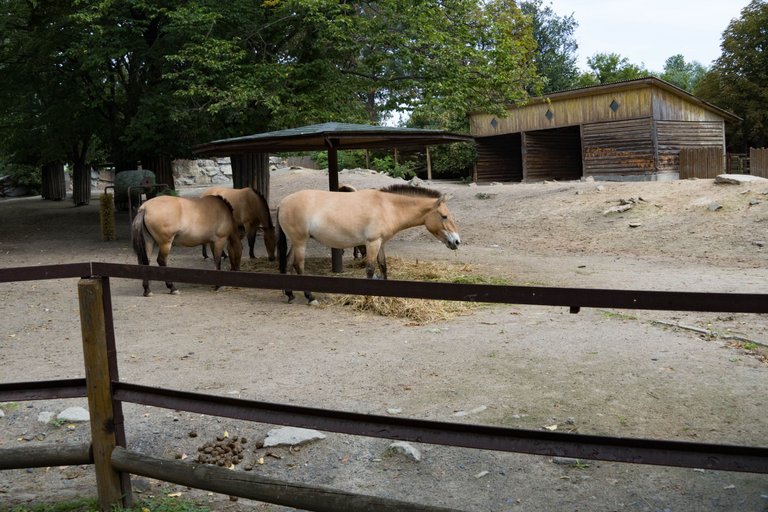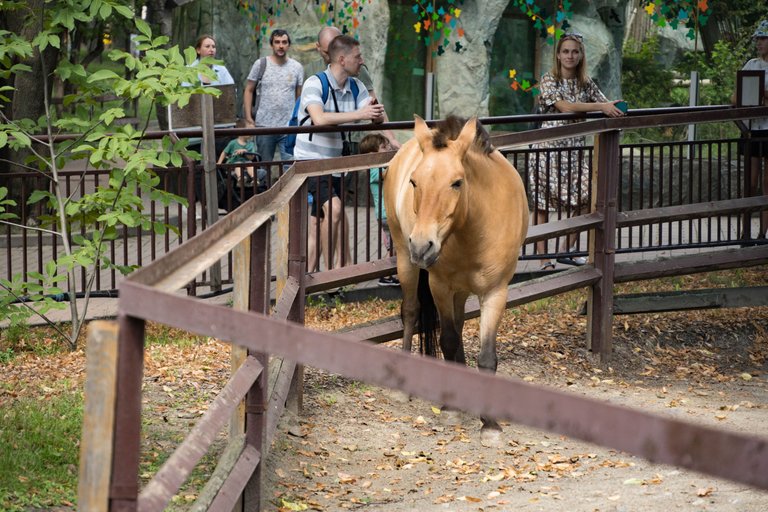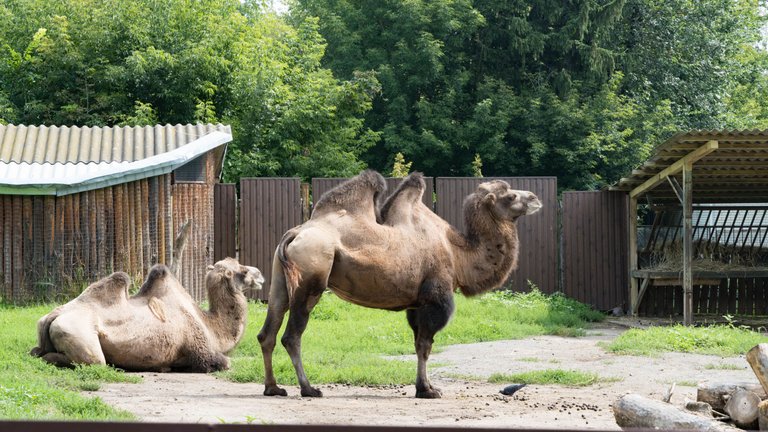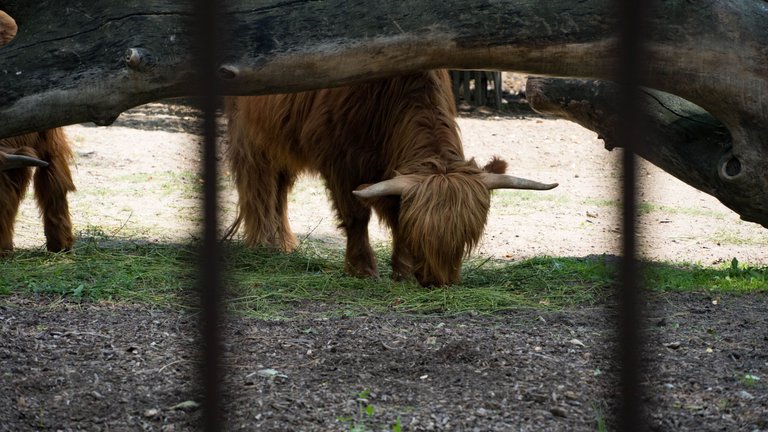 There are many different ungulates. Here there are bison, camel, llama, and various goats and horses, zebra, and others. It seems I didn't even see all of them. There was even a horse who's lost one eye.😞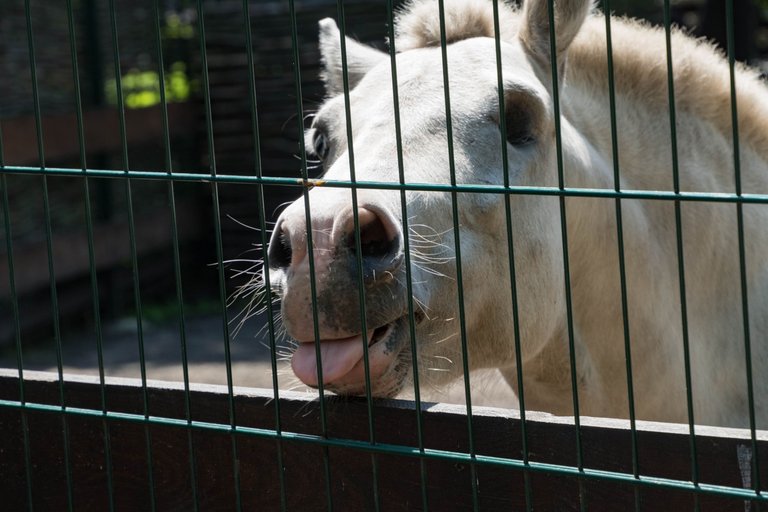 There were animals that I being years old saw for the first time!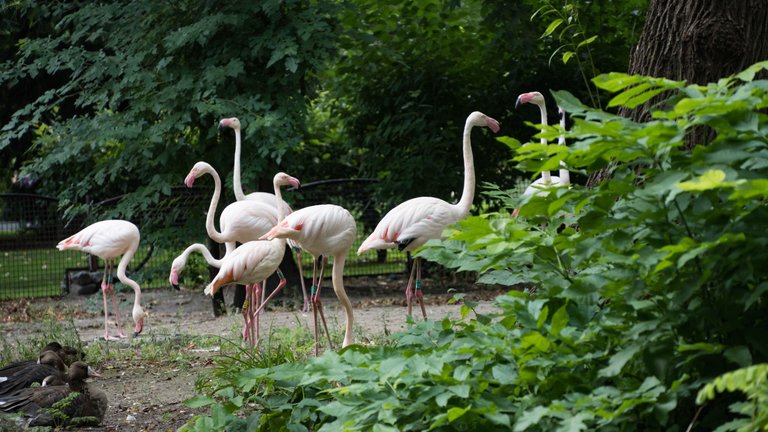 Big cheese 😎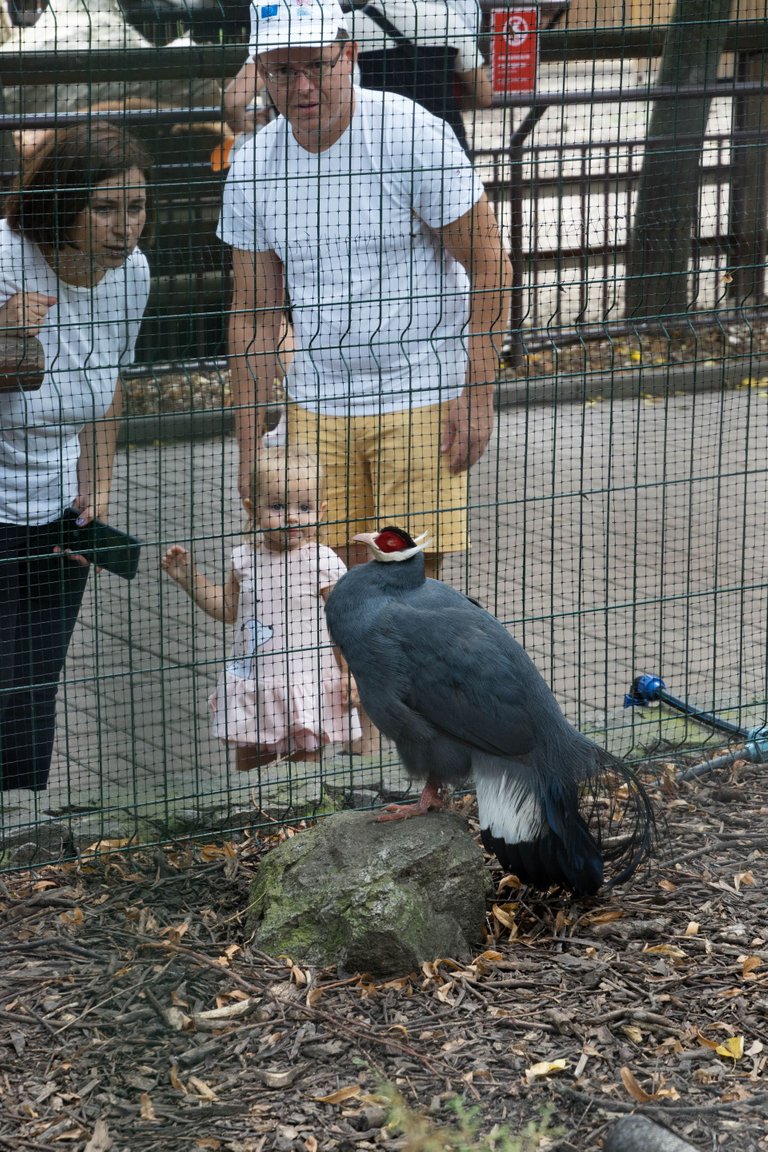 Children's playground, where they can play with an elephant :) Not real but it's size is quite real.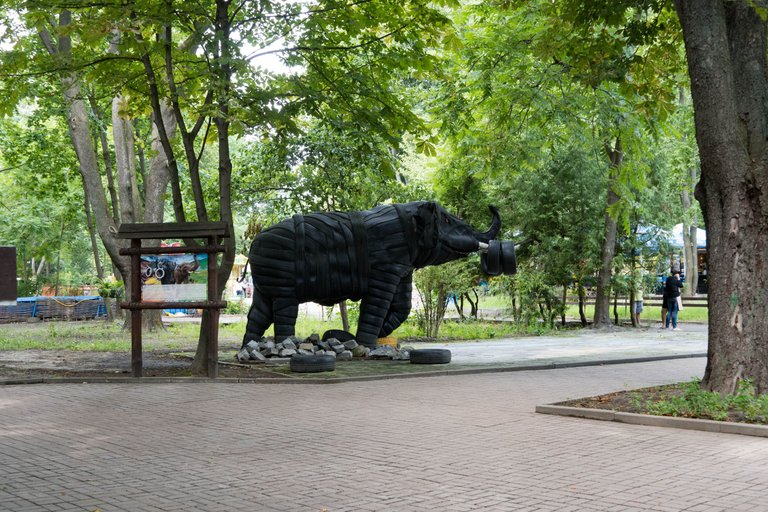 Insect's house. I stood near it for a few minutes watching but did not notice anyone. Maybe because of my poor eyes.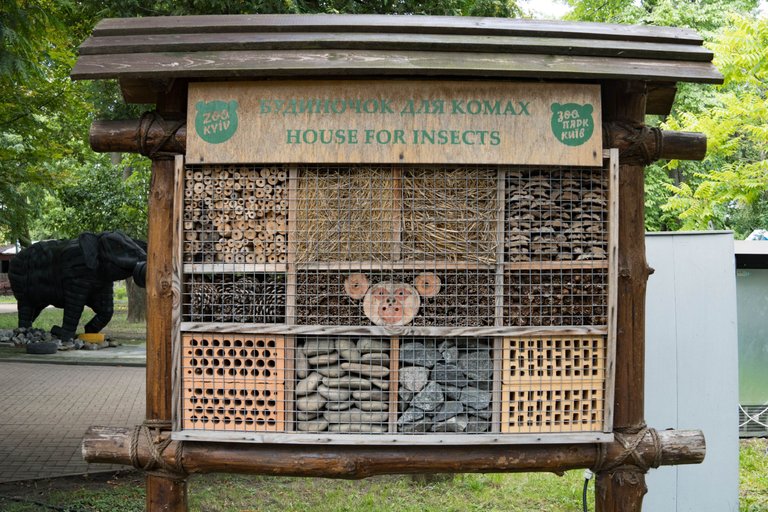 Finally, the primate area! It is my favorite. If there were benches along its edges, I could sit here all day. Moreover, behind these lakes there is a large area of birds, and the sounds here are simply magical.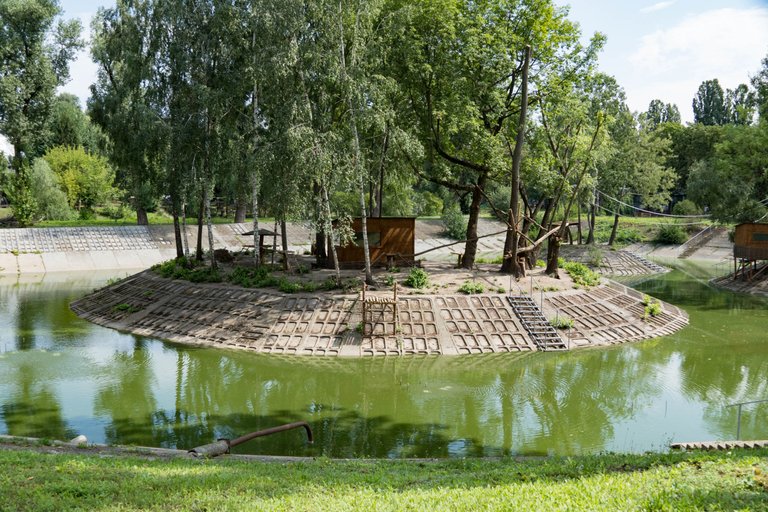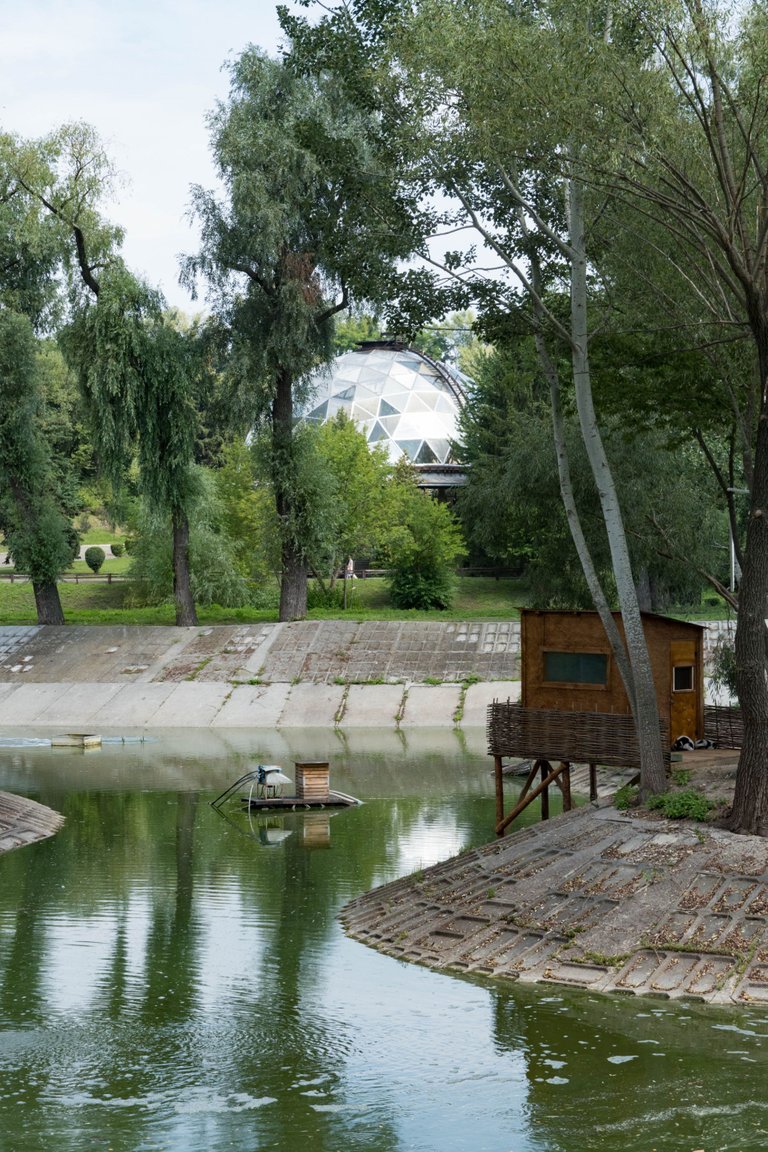 Little monkeys and lemurs live in houses on islands surrounded by water. This is a brilliant idea! In this way, the primates are not locked in, but they cannot escape either.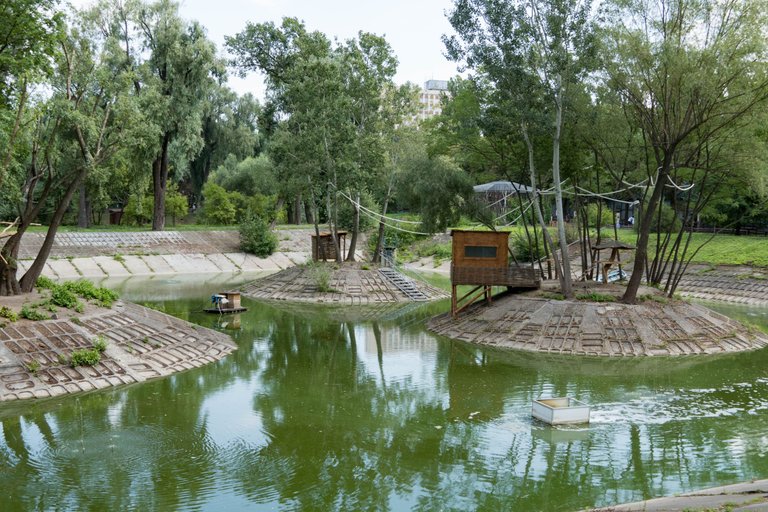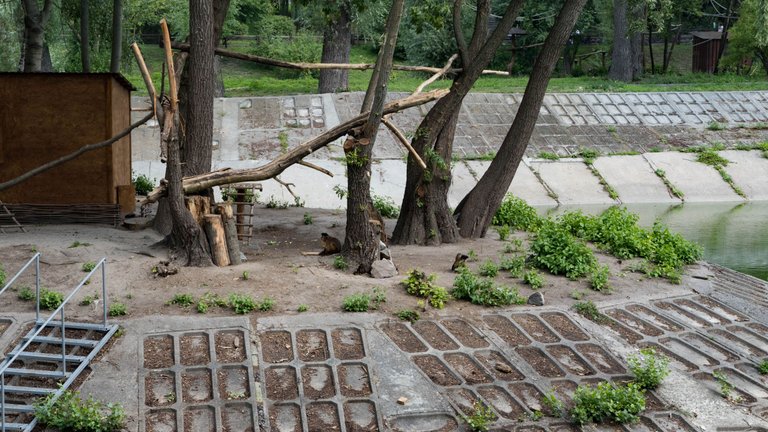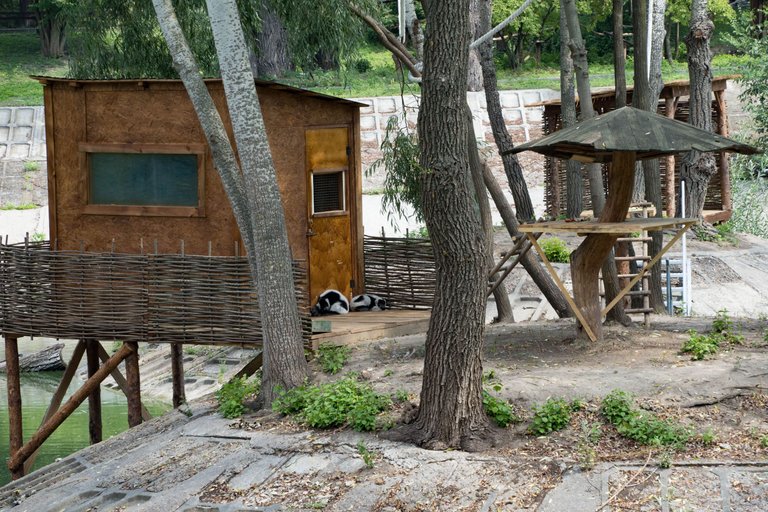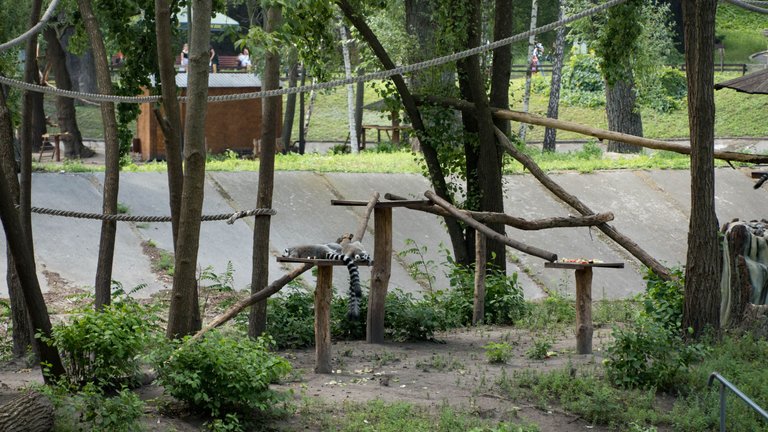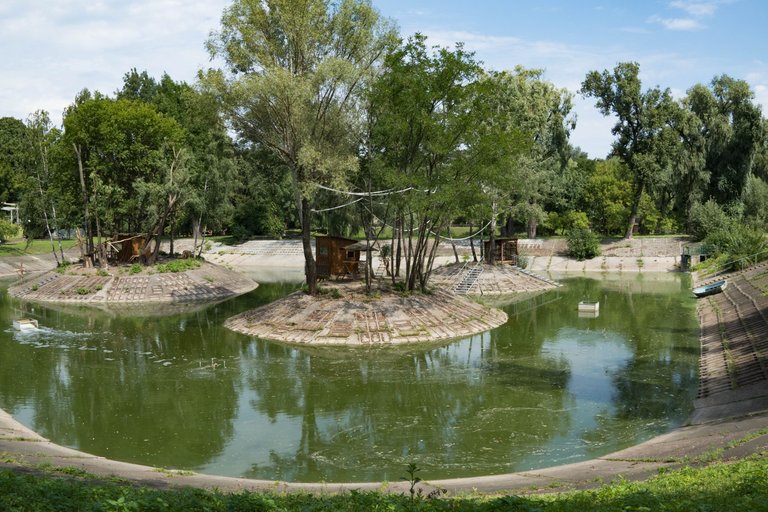 Birds. A lot of birds! Oh, I know that it's more exciting to watch them in nature than seeking them in the shadows of the aviary, but it's all good by now.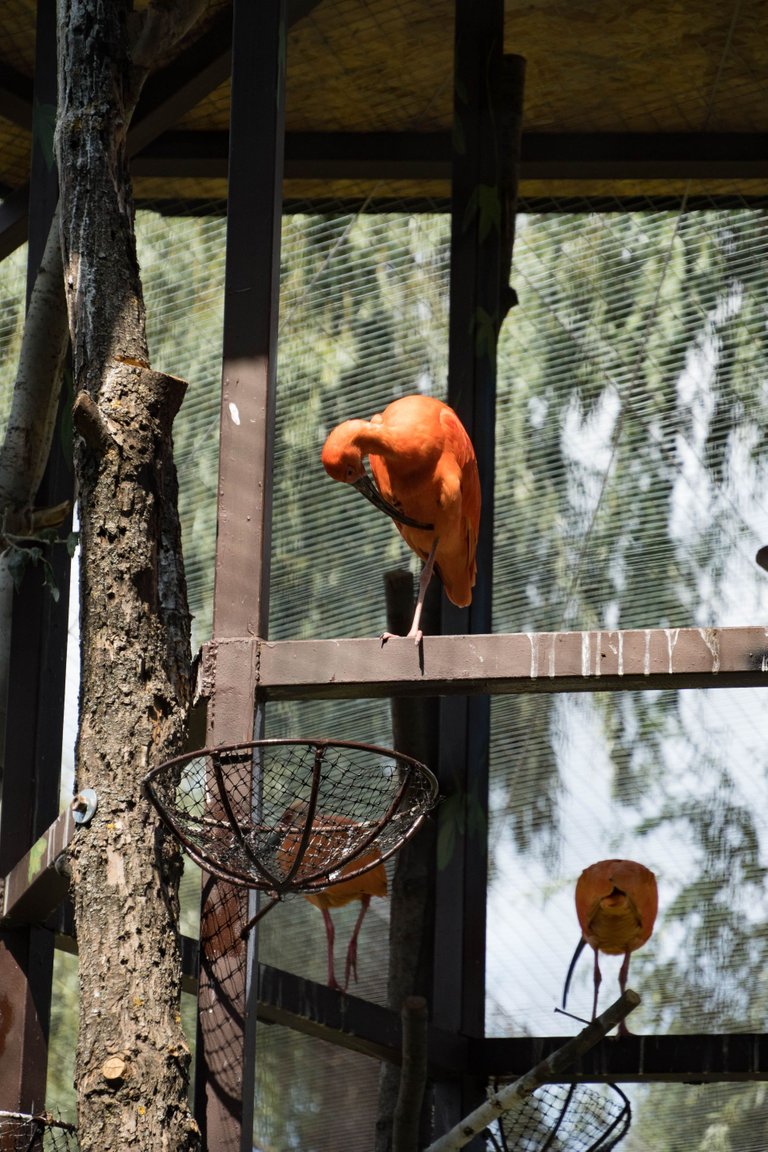 I won't show you all the photos now because there are so many.
Tropics! Let's go and see mister Elephant! Where is it? Out on business?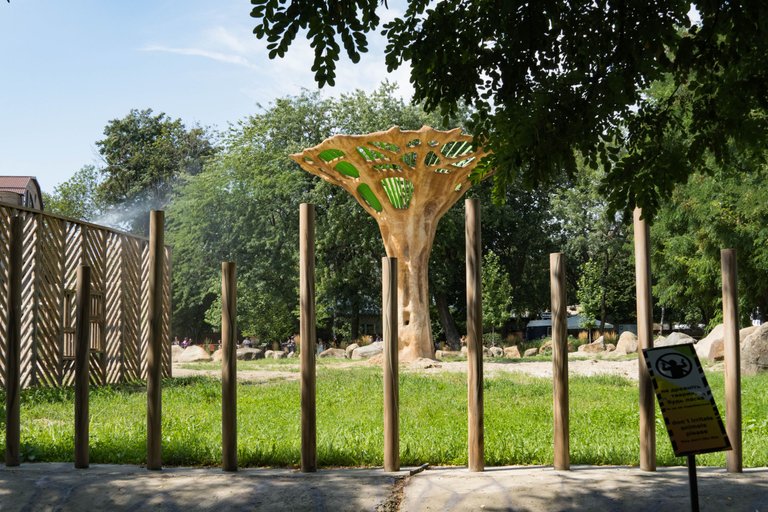 Here you are! I wonder what is the building behind? You can work or live there is see an elephant out of the window. Wow!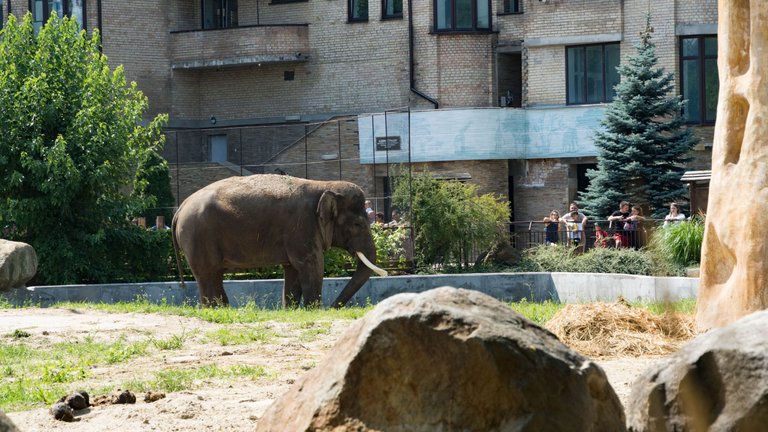 For the first time in my life, I saw an elephant alive in Berlin Zoo. This is my second.😊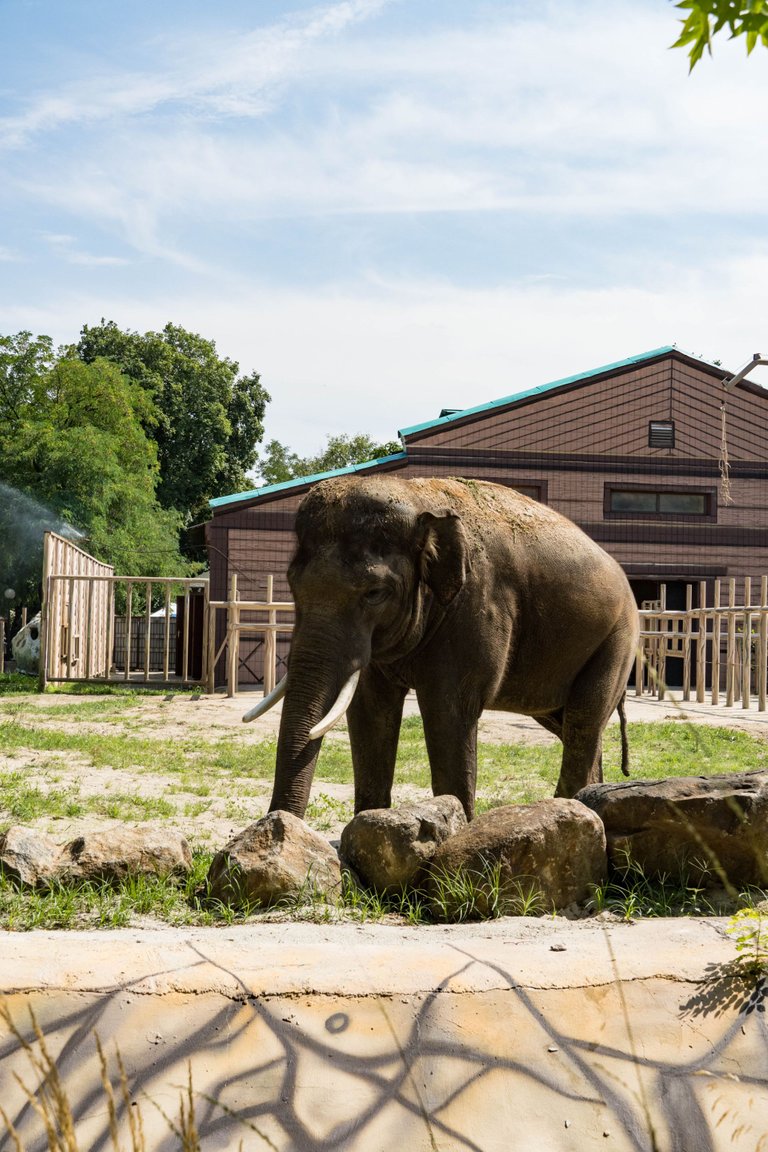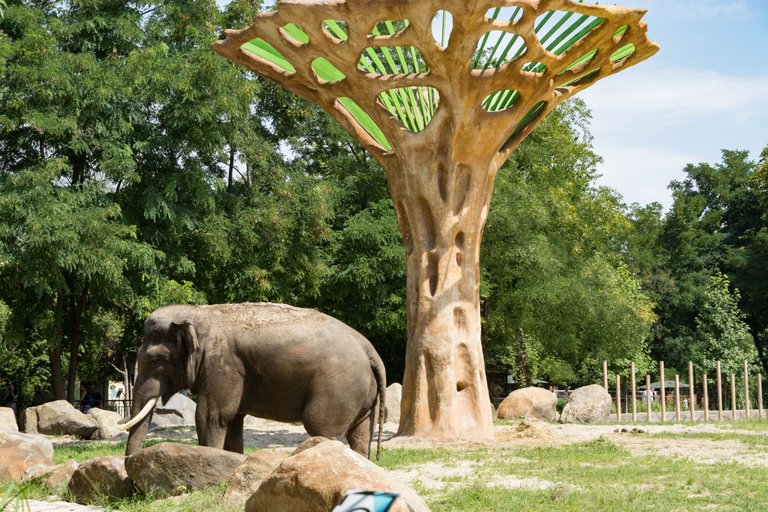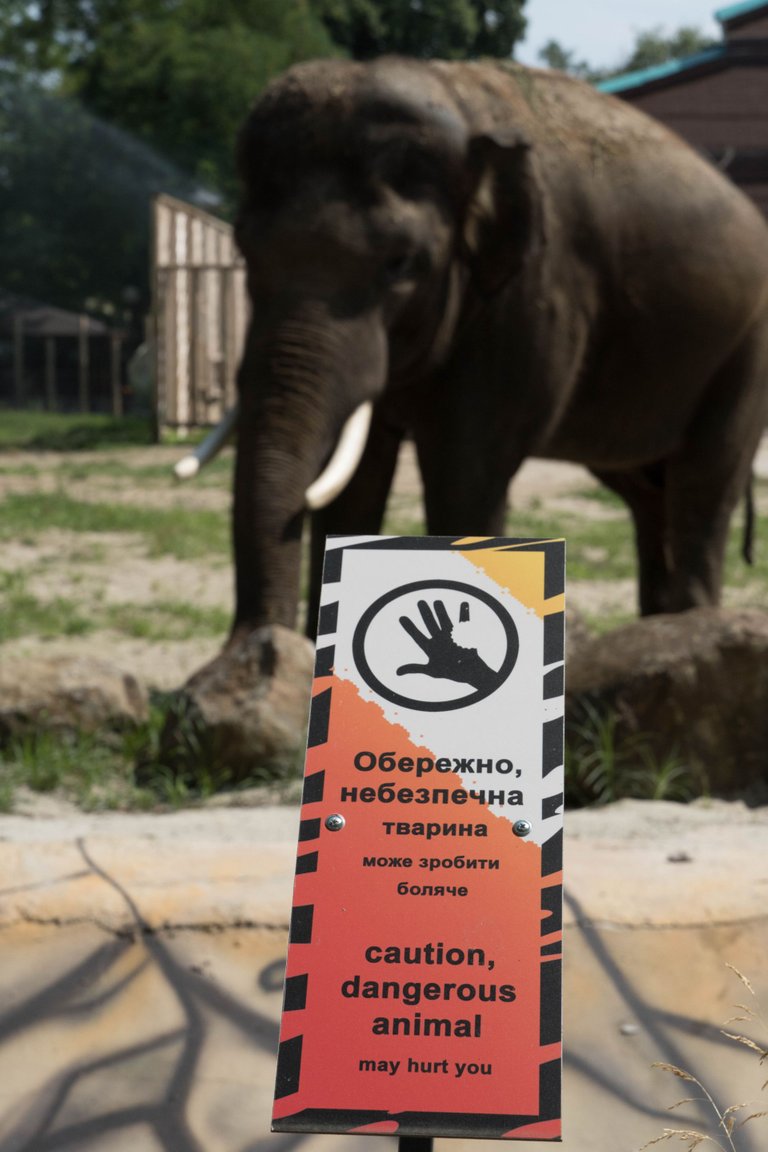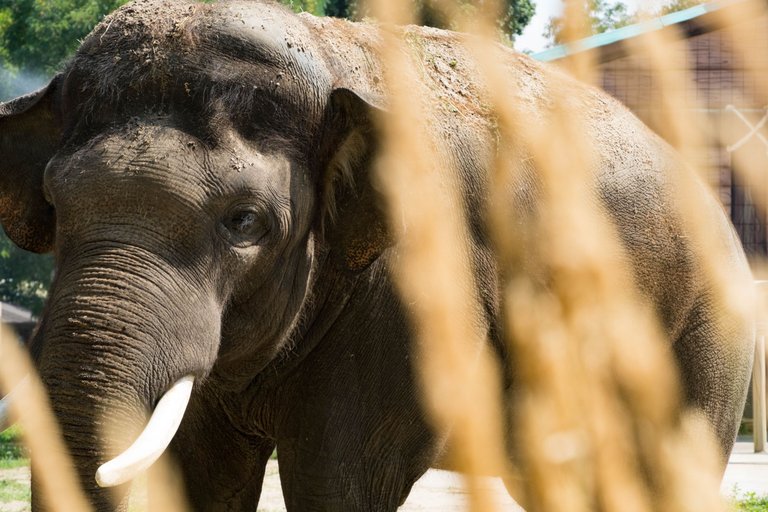 Ukraine is not the tropics, of course, but in summer it is hot and humid. Climate change affects us more every year.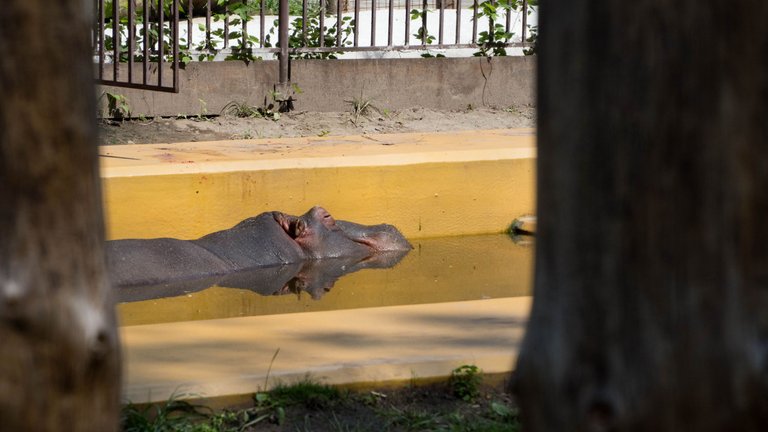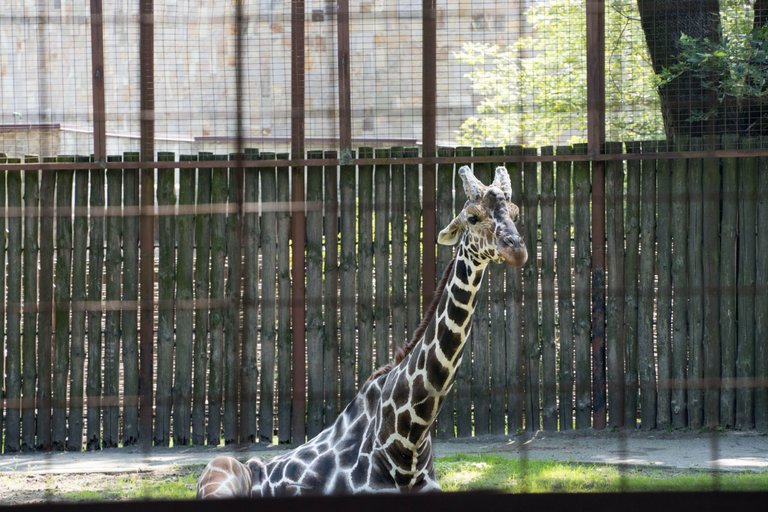 They have several giraffes, adults and one small one.
And cats, of course. Lions, tigers and others.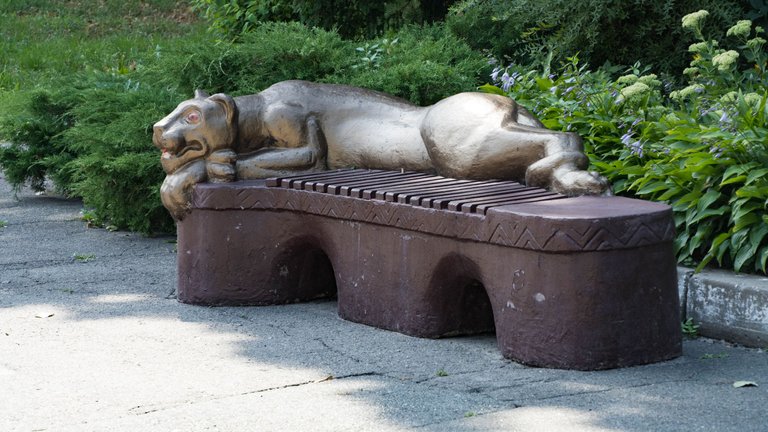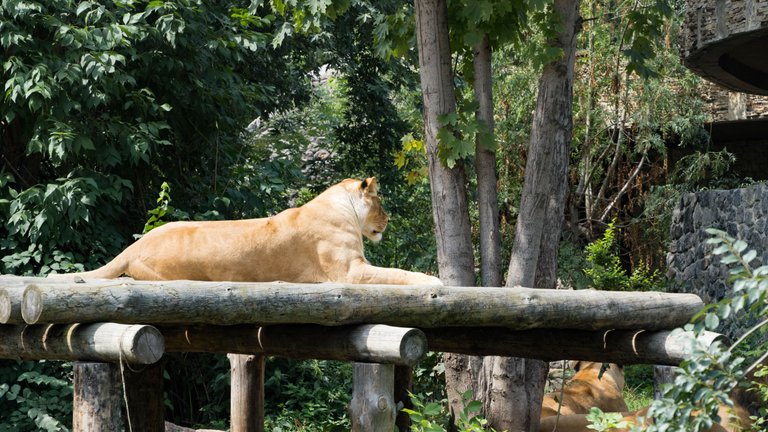 And this large territory with various places for recreation and entertainment belongs to a large black gorilla named Tony.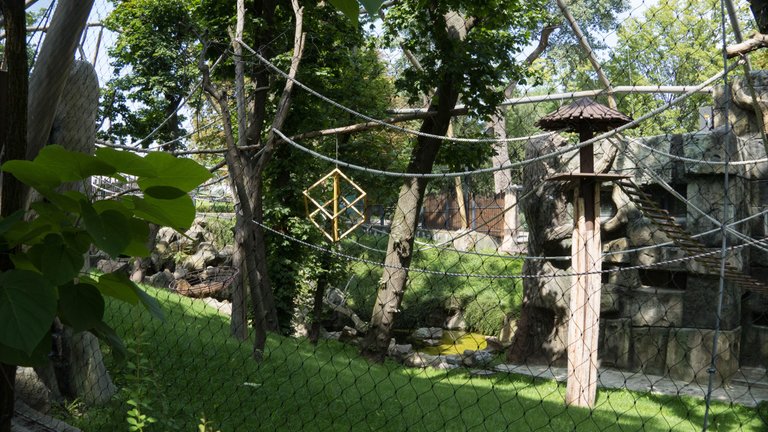 Tony was hiding somewhere but I was lucky to see his... son?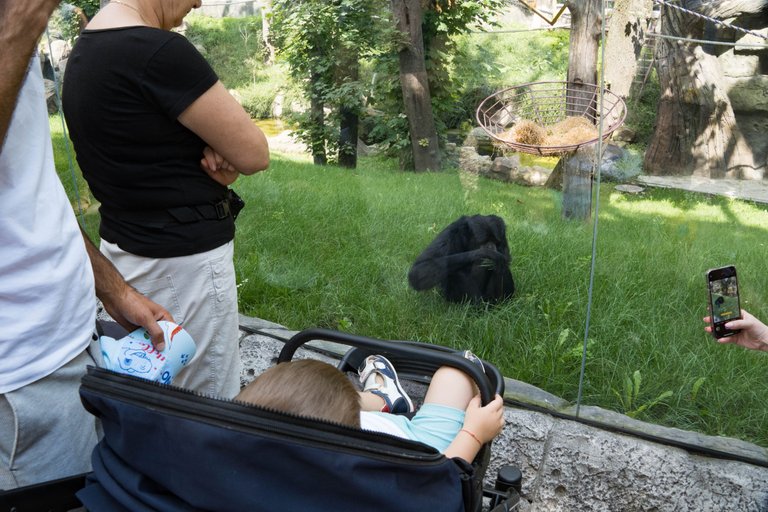 Although it is not as big a zoo as in the capitals of other countries, I was amazed by the number and variety of animals, birds, insects and reptiles.
It is definitely worth your attention. I hope you found it interesting.
Thank you for viewing my post!

😉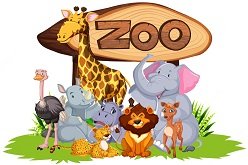 ---
---