Visual walk in Tver (from 18 photos)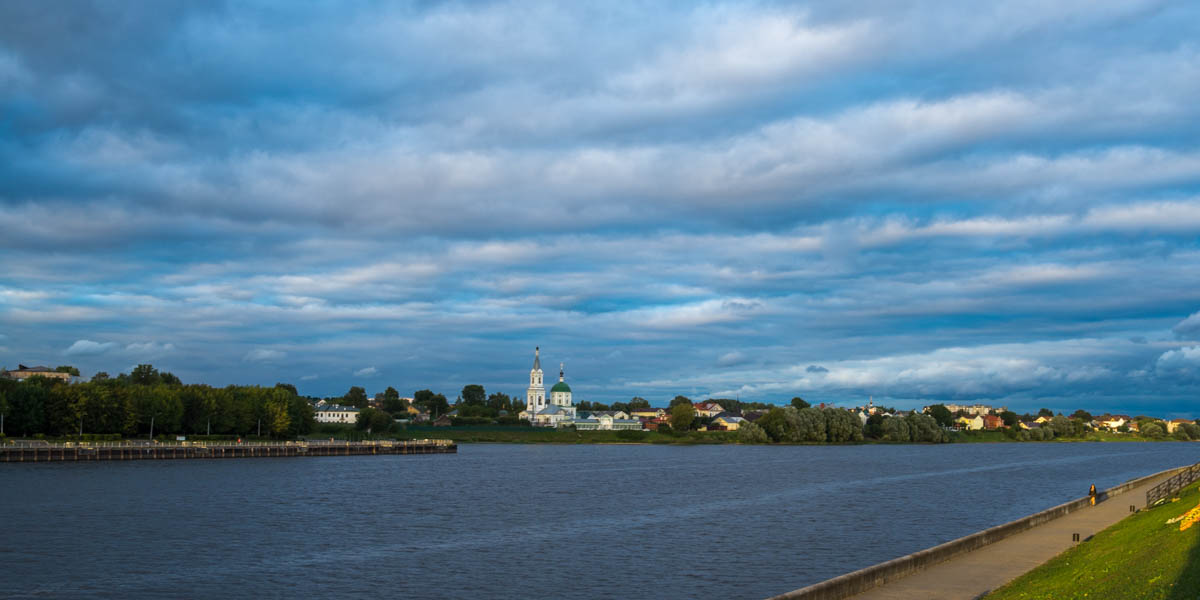 Город Тверь может поспорить с Москвой своим возрастом. Кто меня читает, тот знает, что я недоверчиво отношусь к официальной истории. Первые города появлялись на берегах рек, озёр, морей. Для территорий внутри континента реки служили естественными путями перемещения и транспортировки товаров. До сих пор по рекам перевозится много грузов.
Так вот Тверь стоит на слиянии двух рек. Одна из них Волга. Это и сейчас судоходная река. Другая река, которая в Твери вливается в Волгу, это Тверца. Сейчас она сильно обмелела и по ней можно плавать на байдарках, но не речными судами. Но есть ещё люди, которые помнят небольшие пароходики, которые поднимались по Тверце до Торжка.
Это небольшая история служит прологом к визуальной истории. Дело в том, что вчера я посетил Тверь. У меня там были некоторые дела, но несколько снимков я успел сделать. Это не будут снимки, которые показывают туристам в альбомах. Это будет скорее дорожный репортаж.
Я хочу начать даже не с центральной части города. Конечно, эти деревянные дома не сохранились с тех древних времён, о которых я упоминал. Но они имеют возраст около 100 лет, может быть больше. В них ещё жив Дух Времени.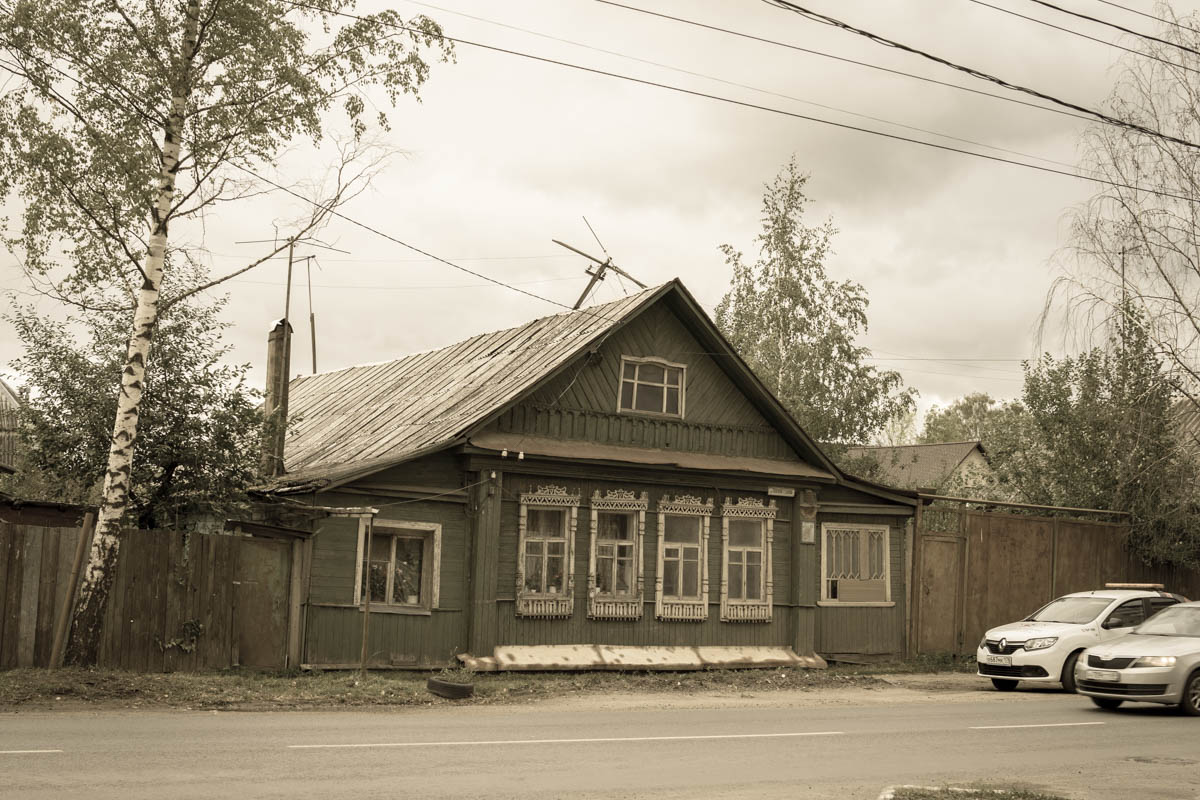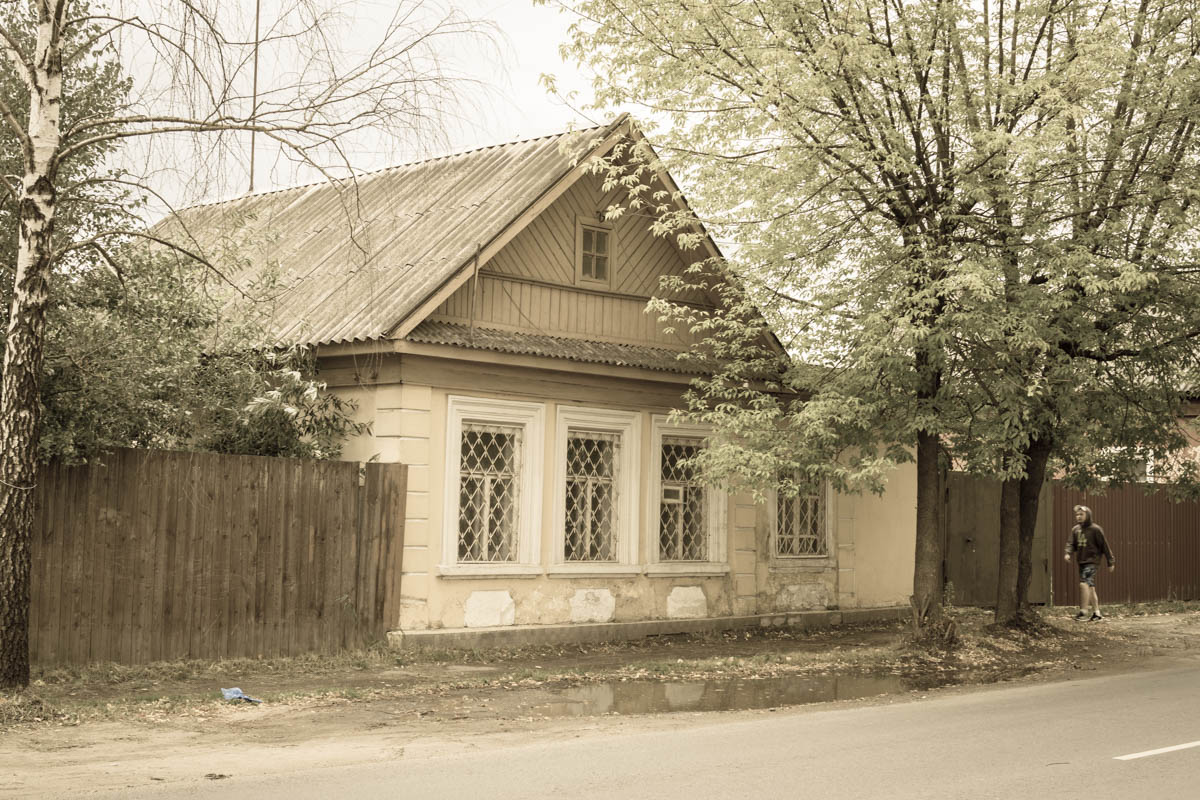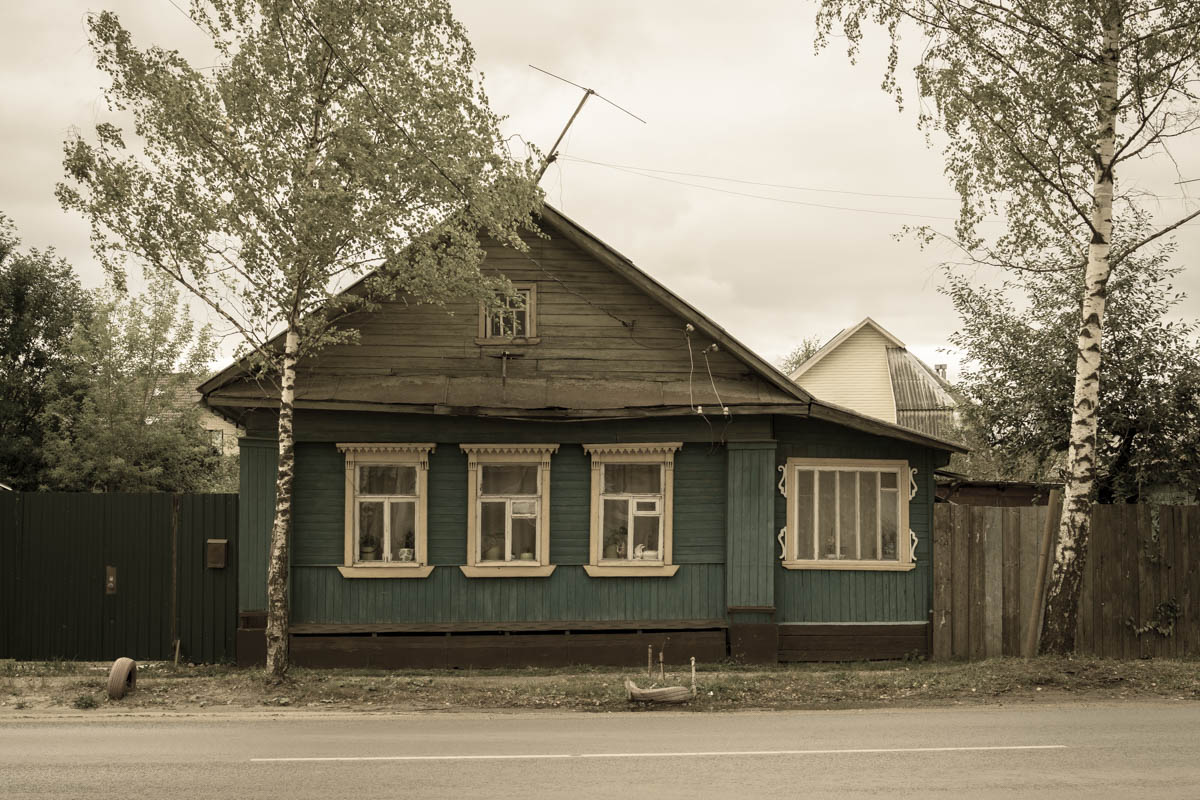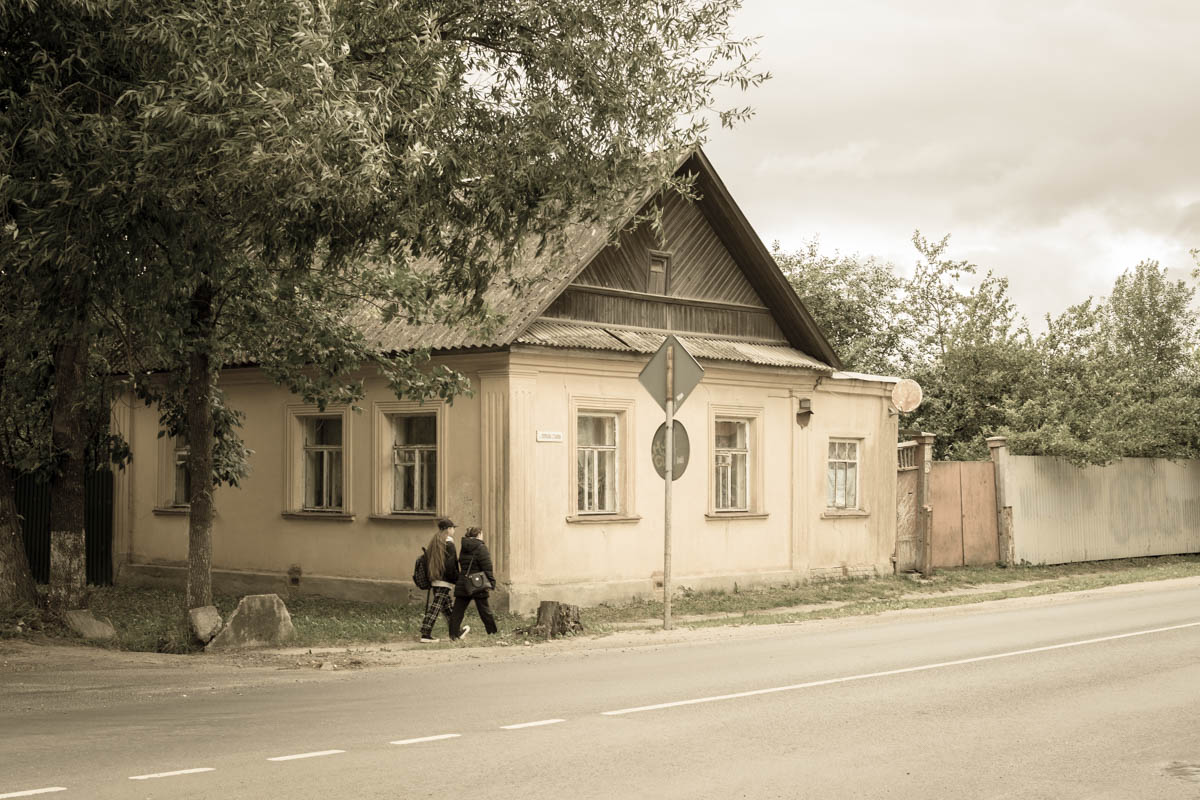 This place is located near the city center, 5-10 minutes away. However, the city is not so big. It was the last day of summer, but the weather was autumnal. After a hot summer, the cold descended sharply. If the day before it was +30C, then the next day it was only +13C. The sky was overcast, it was already evening, and in addition to everything, the sun was peeking out a little at the horizon.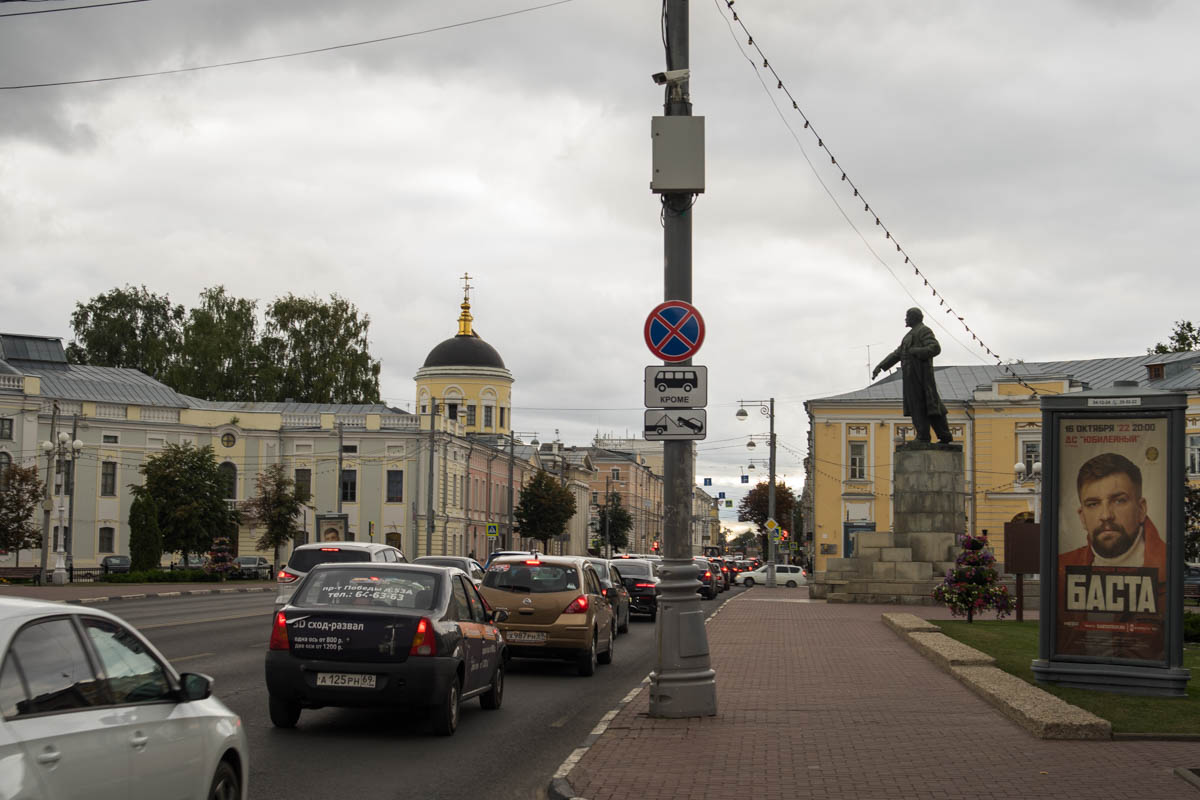 This is one of the central streets of the city, Sovetskaya. And as it should be, there is a monument to Lenin on Sovetskaya Street. Previously, similar monuments stood in every city. With the collapse of the USSR in many cities, the new government showed zeal and removed these monuments. They were not demolished, but at best they were moved to museums or some kind of sites.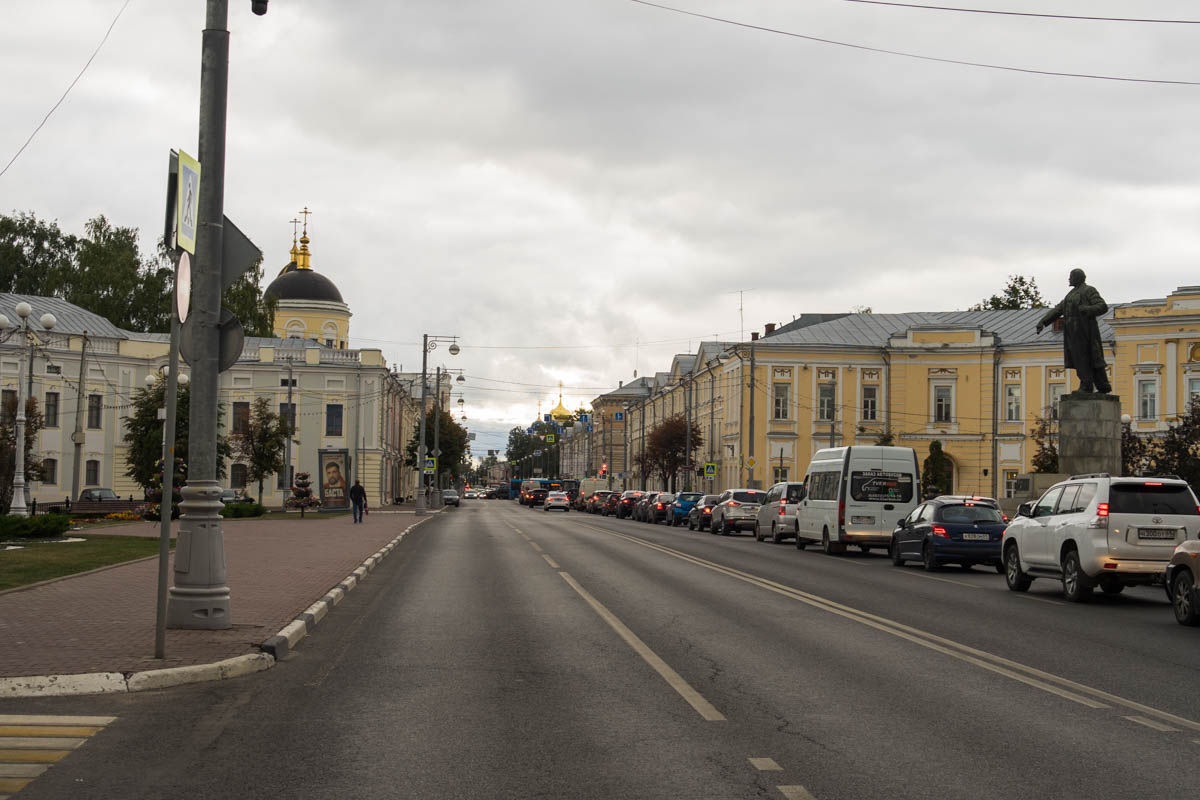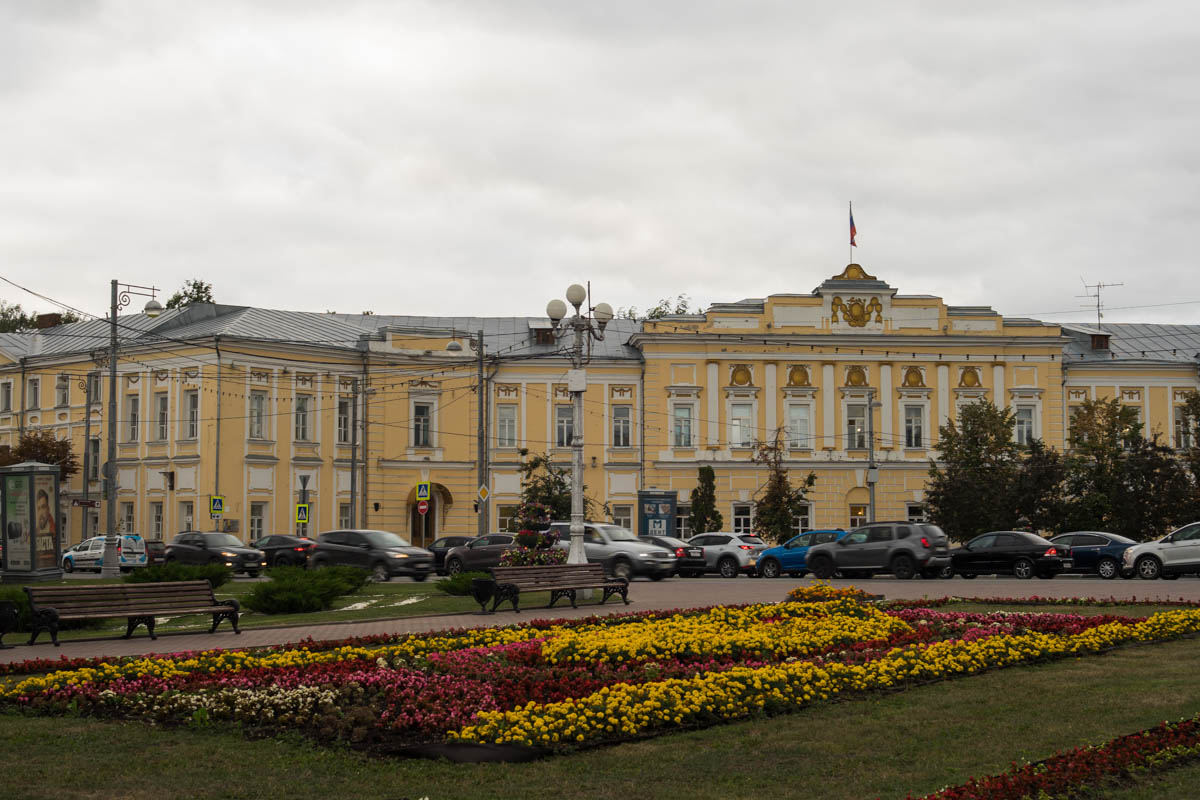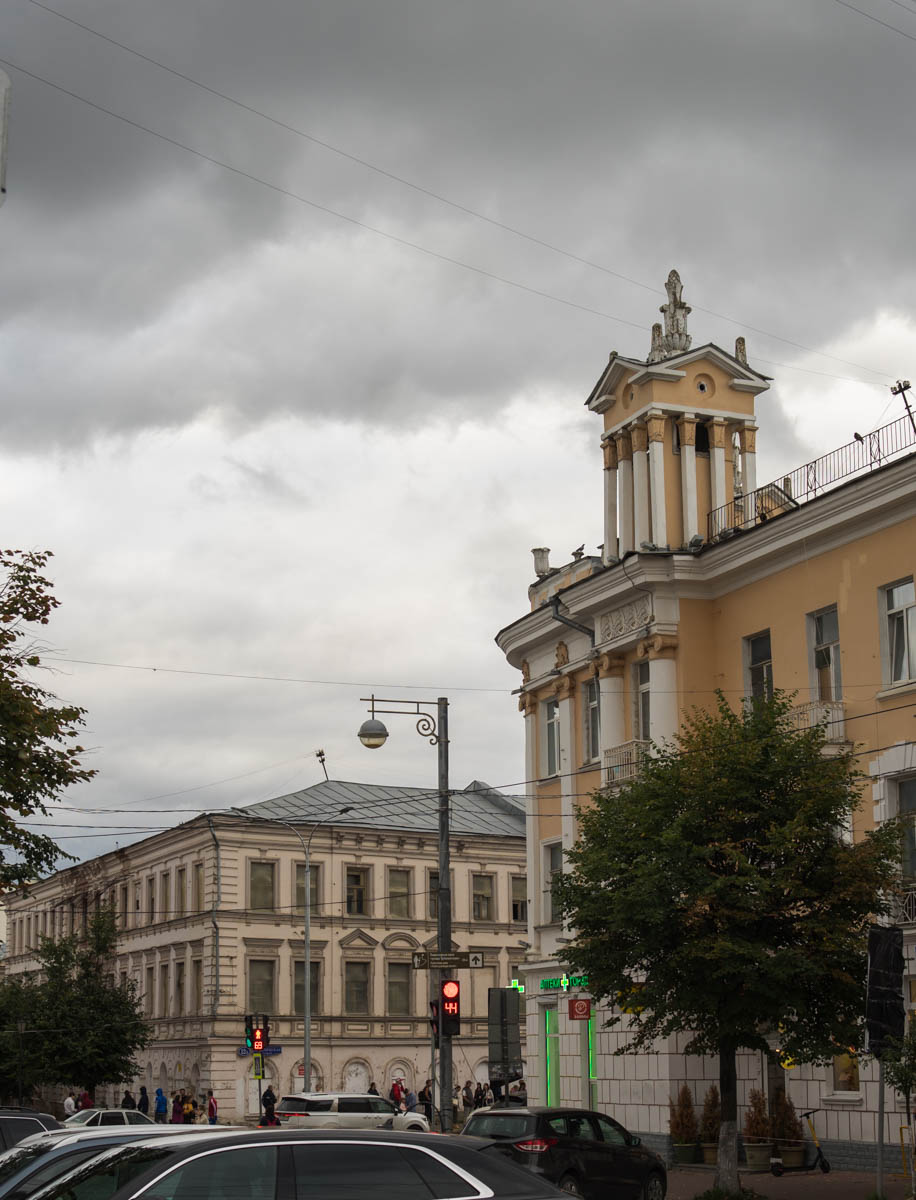 This time we were interested in Trekhsvyatskaya Street. A few years ago it was made a pedestrian zone. Not all of it, but a significant part of it. There are many different shops and cafes there. We wanted to have a snack and admire the city.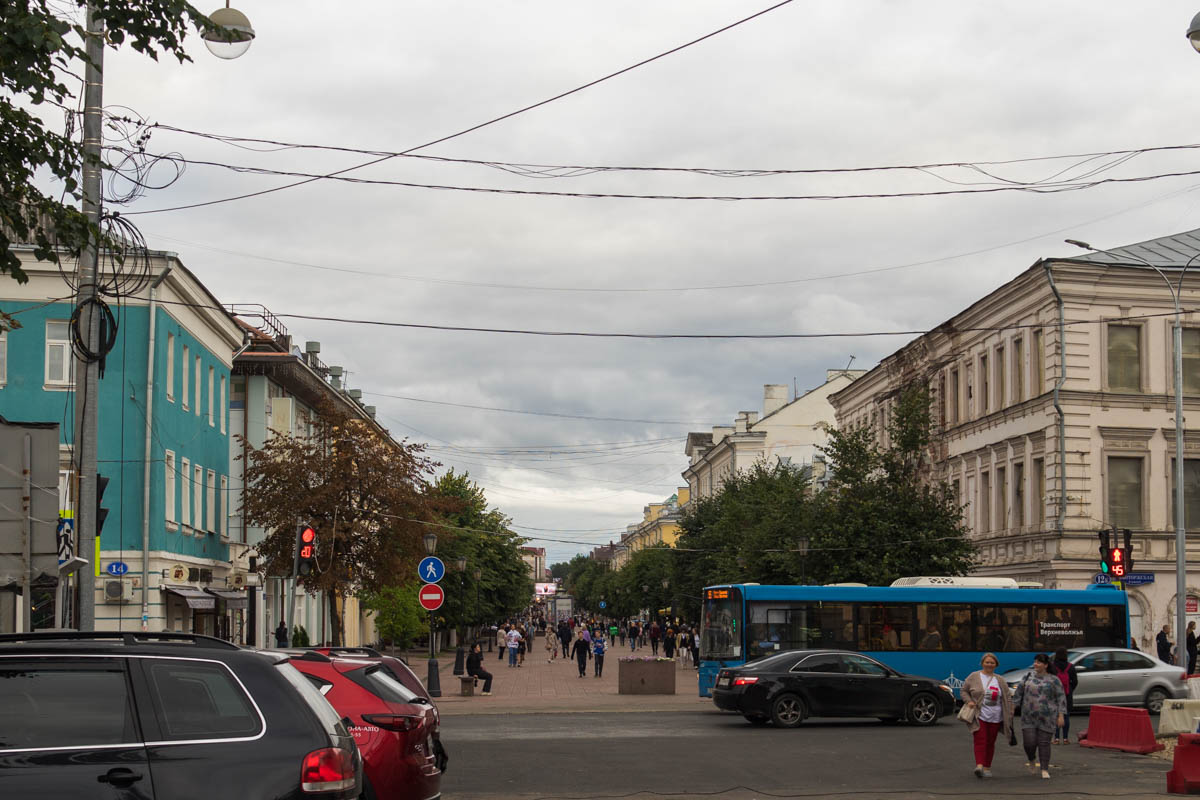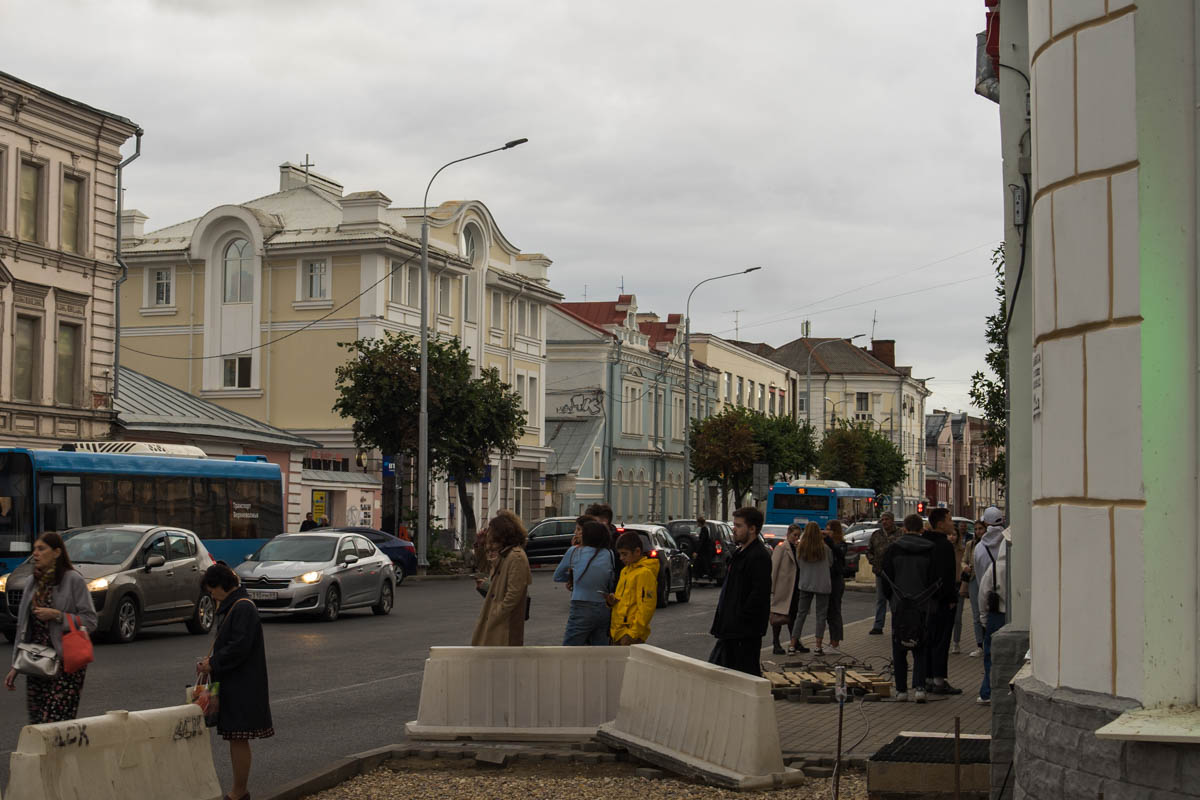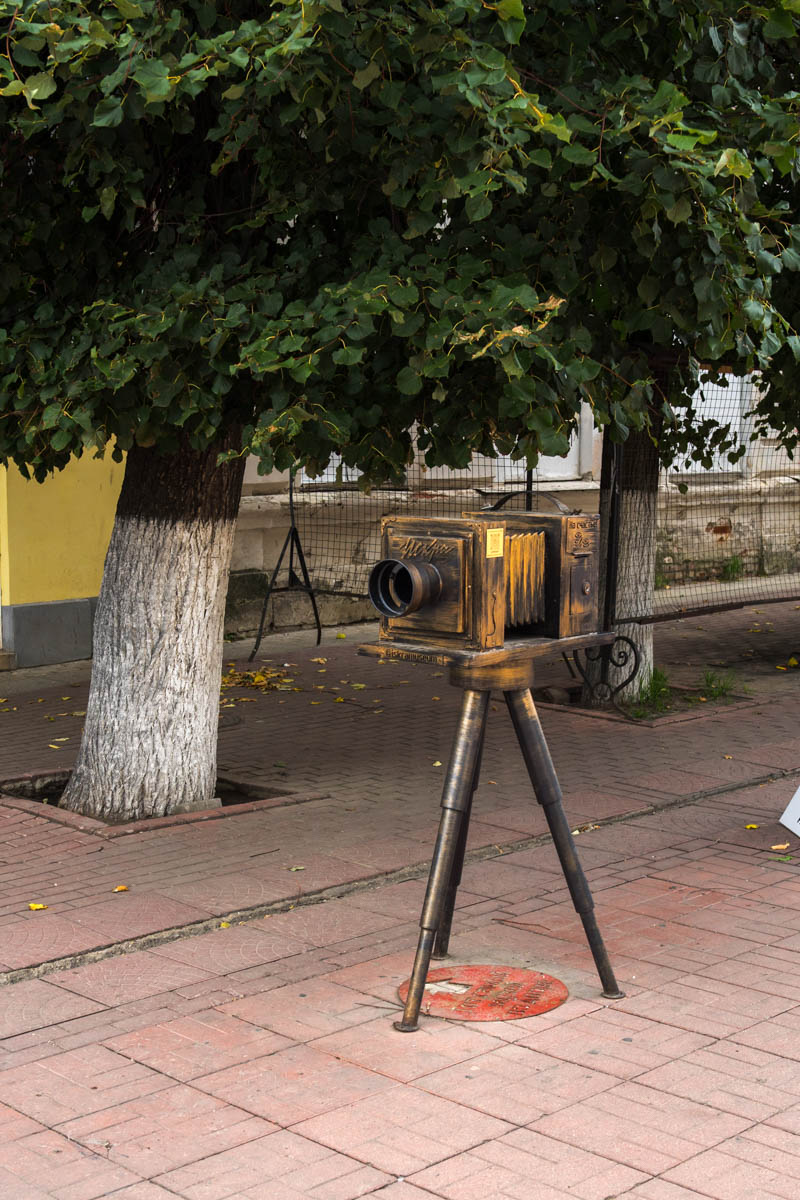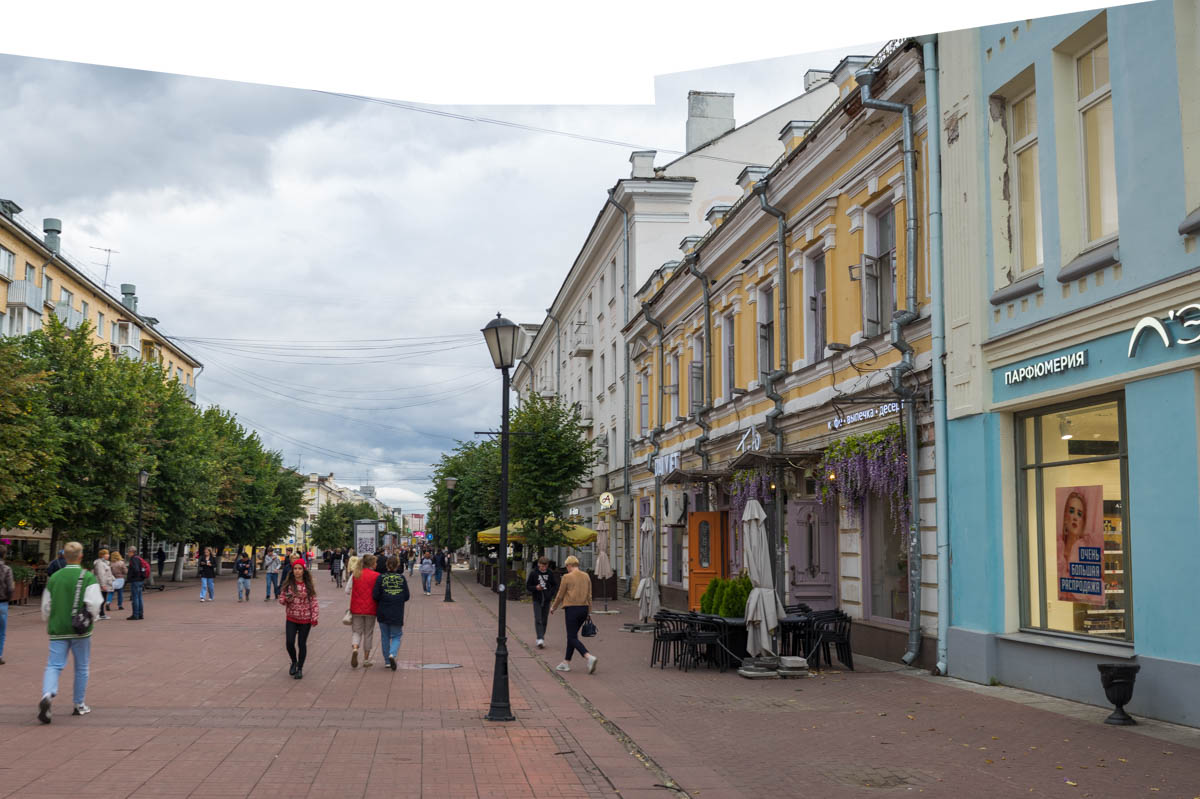 A couple of shots from the cafe.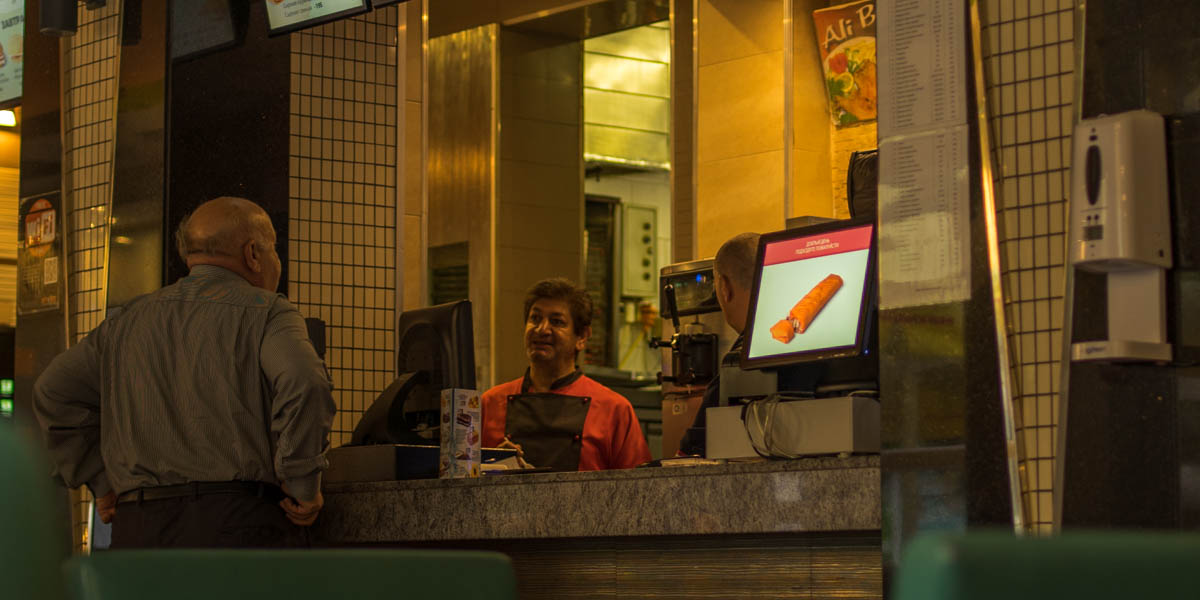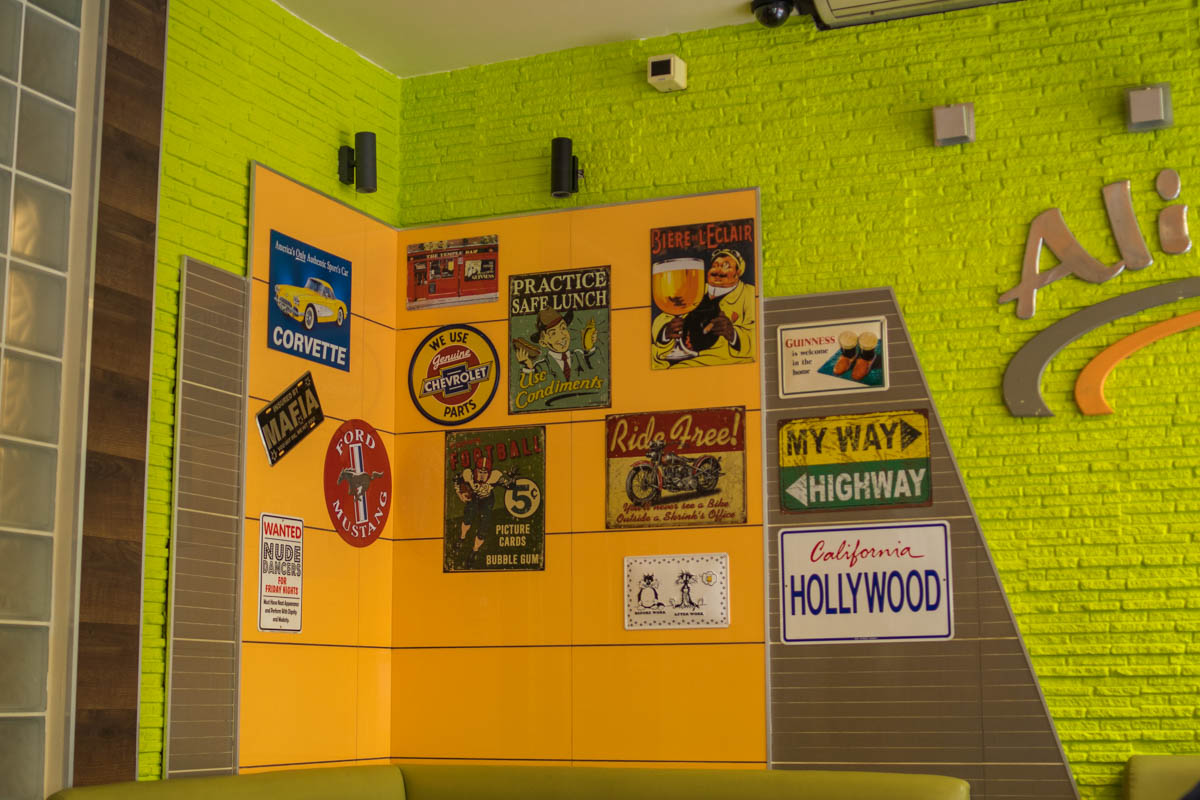 And then we decided to look at the Volga. It was actually quite cold. We didn't stay on the riverbank for very long.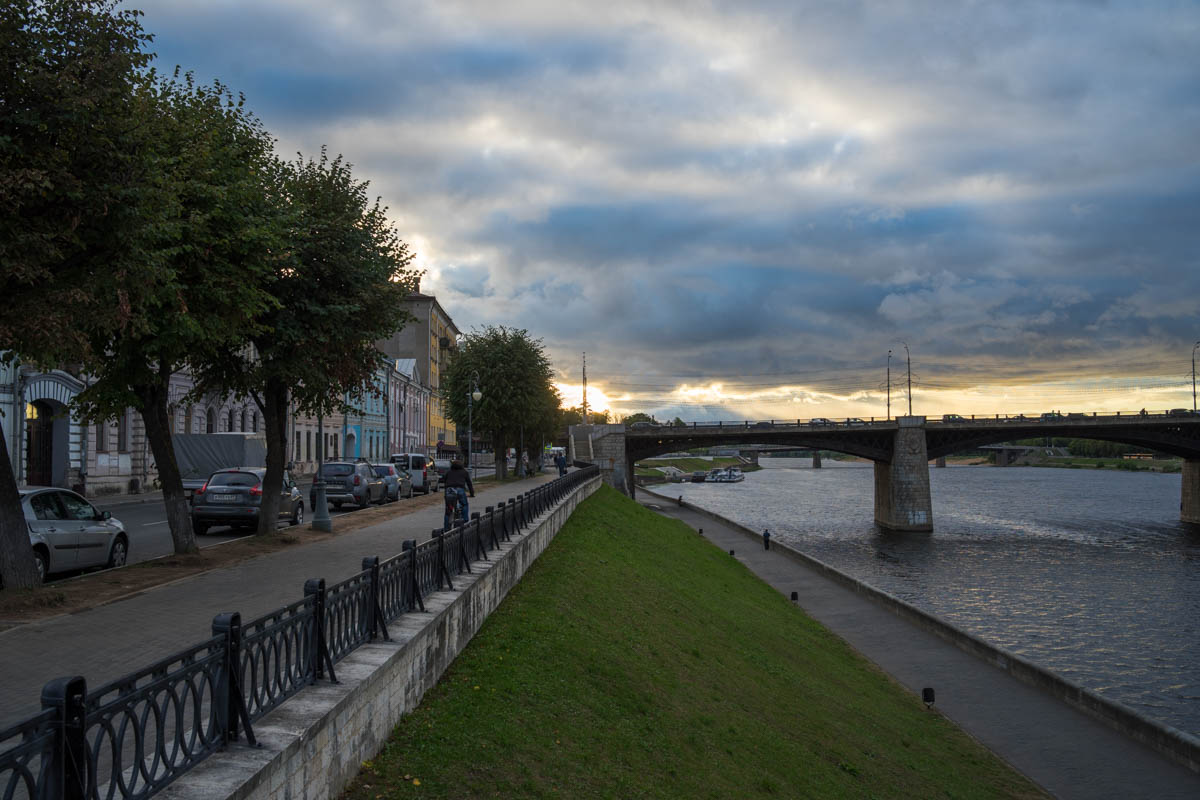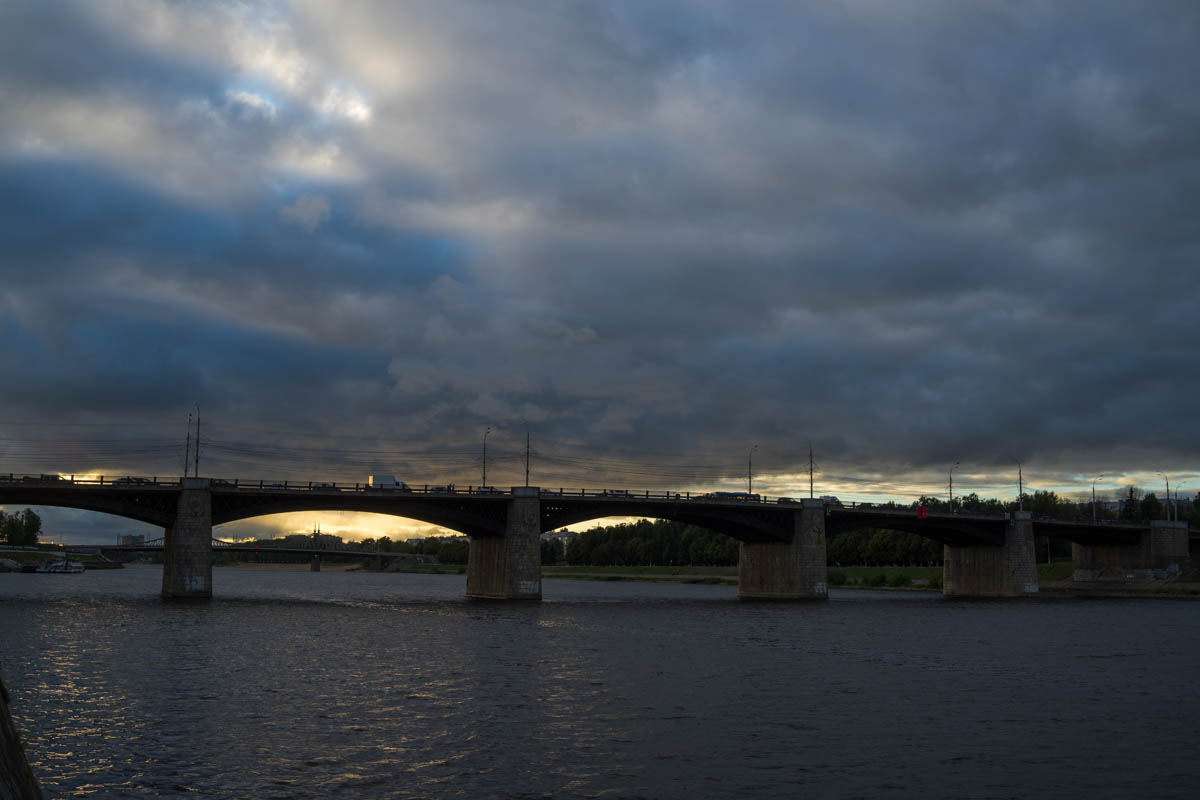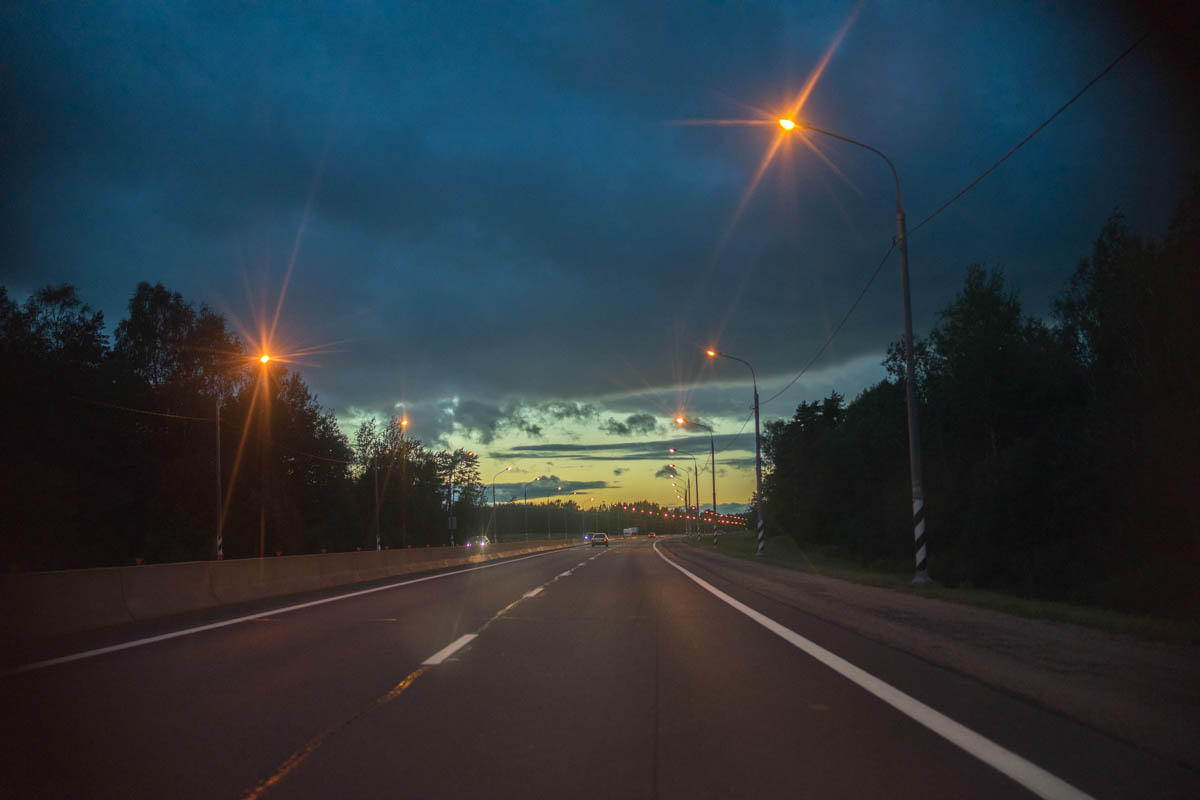 See you again, friends.

| ▽ | ▽ |
| --- | --- |
| Camera | Sony A7М2 |
| Lens | Samyang 35 1,4 |
| Location | Russia |
| Post-production | in LR |
Manual processing in Lightroom
Unless otherwise specified, text and photos are copyright


---
---