Echoes of war - New Athos - a visual story (15 photos)
Of course, you remember our ascent to the ruins of the ancient fortress of Anakopia. Dozens and hundreds of years passed, the barbarians put their hand to the beautiful creation of ancient architects turned into ruins. Today I will show you other ruins. They were formed not so long ago as a result of the armed conflict between Abkhazia and Georgia. Calling a spade a spade... it was a war, people were dying.
This is a tragic page in the history of these places and I do not want to hurt anyone's feelings, everyone has their own truth. I'll just show you the traces of the war in peacetime.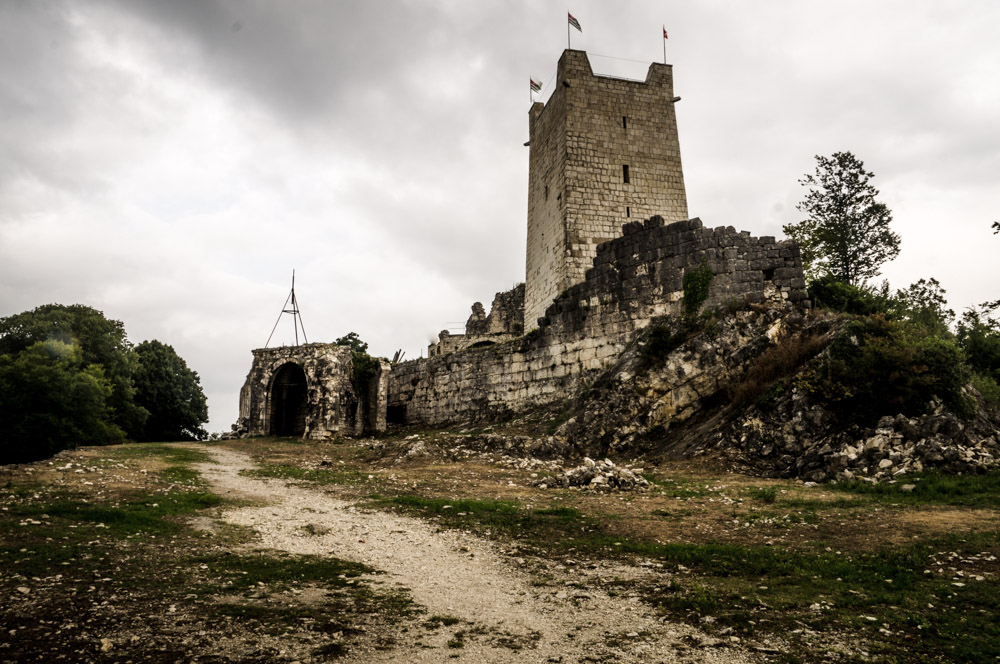 Конечно, вы помните наше восхождение к развалинам древней крепости Анакопии. Прошли десятки и мотни лет, варвары приложили свою руку, чтобы прекрасное творение древних зодчих превратилось в руины. Сегодня я покажу вам другие руины. Они образовались не так давно в результате вооружённого конфликта Абхазии и Грузии. Называя вещи своими именами... это была война, гибли люди.
Это трагическая страница истории этих мест и я не хочу задевать ничьи чувства, у каждого правда своя. Я просто покажу вам следы войны в мирное время.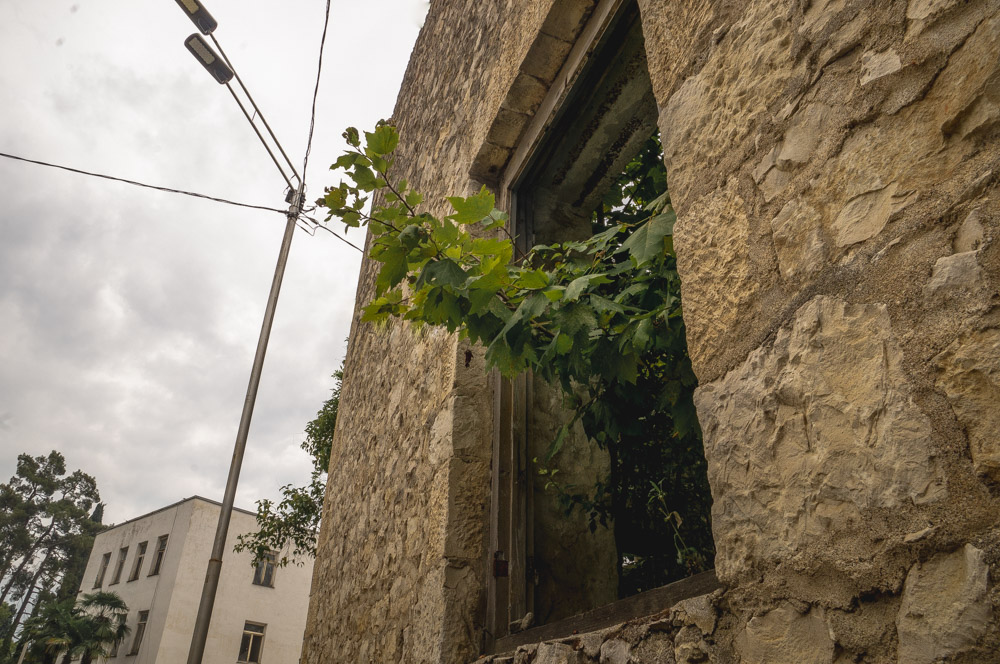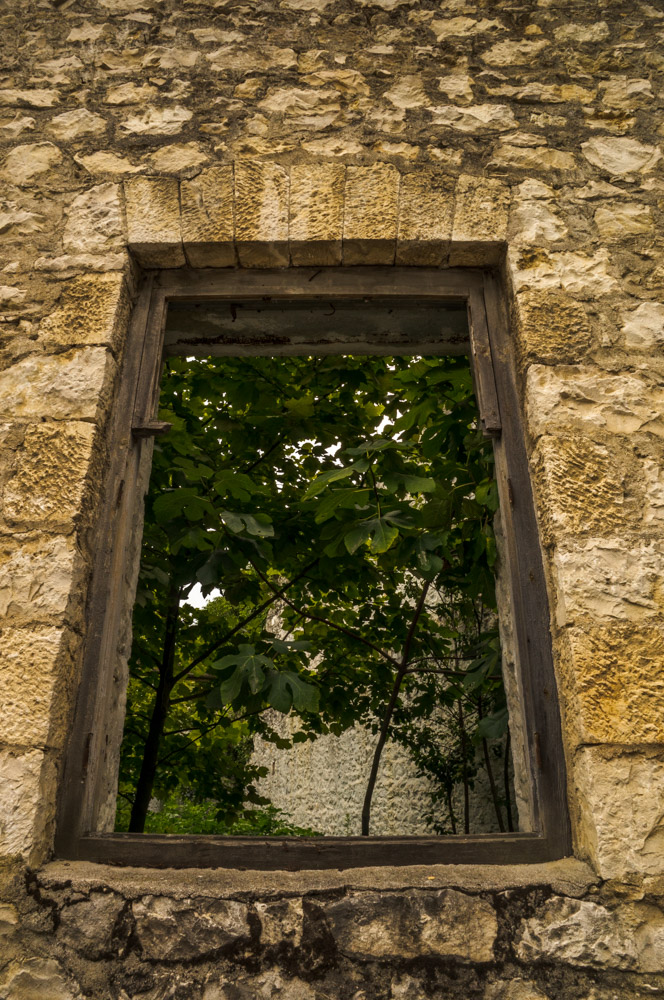 There are walls, there are window openings. But not people live inside, but trees. This may be of interest to the photographer... but where is the initiative and good will of the people.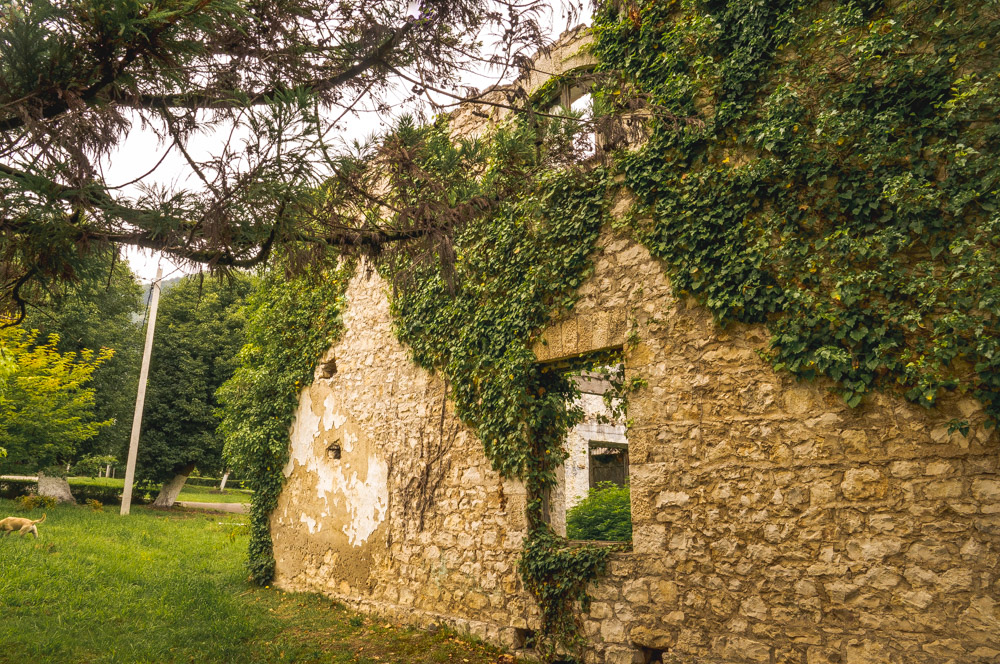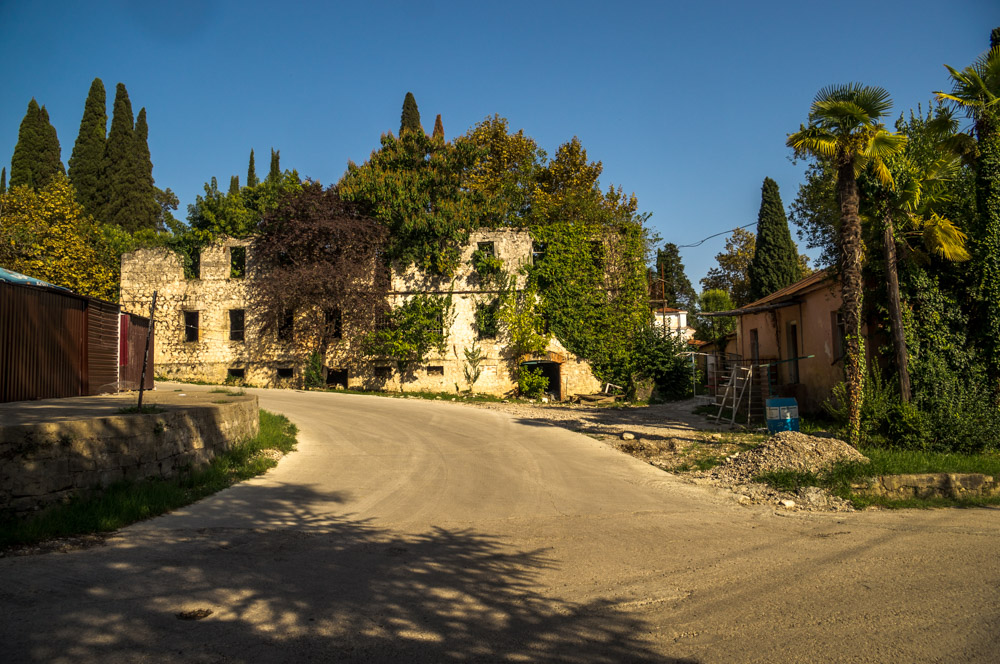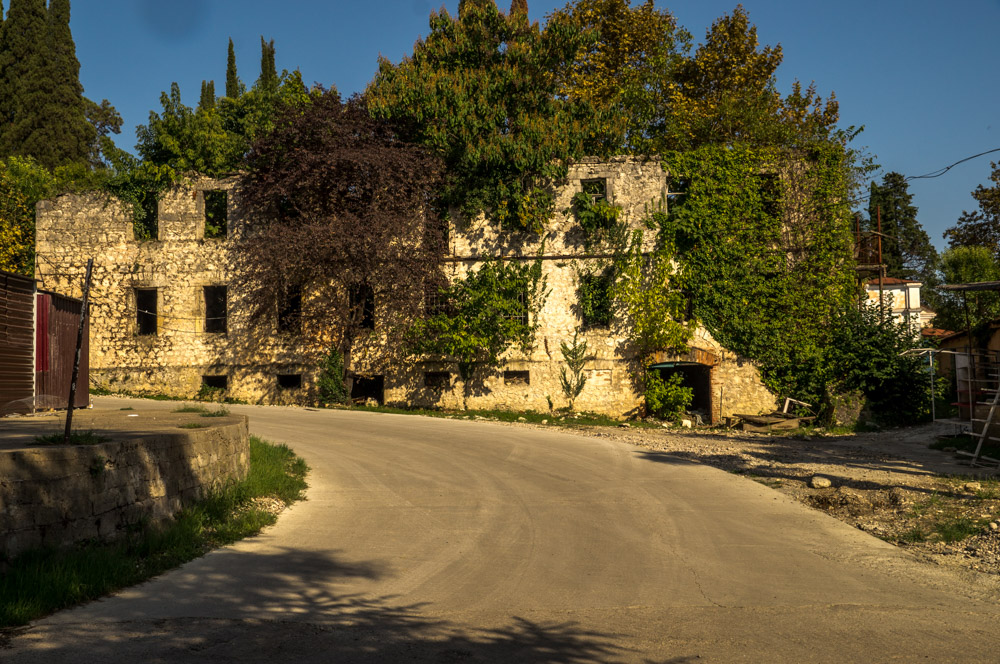 This road leads to the New Athos Monastery. Around the corner begins a cobblestone pavement, which rises up. It's almost the center of the city.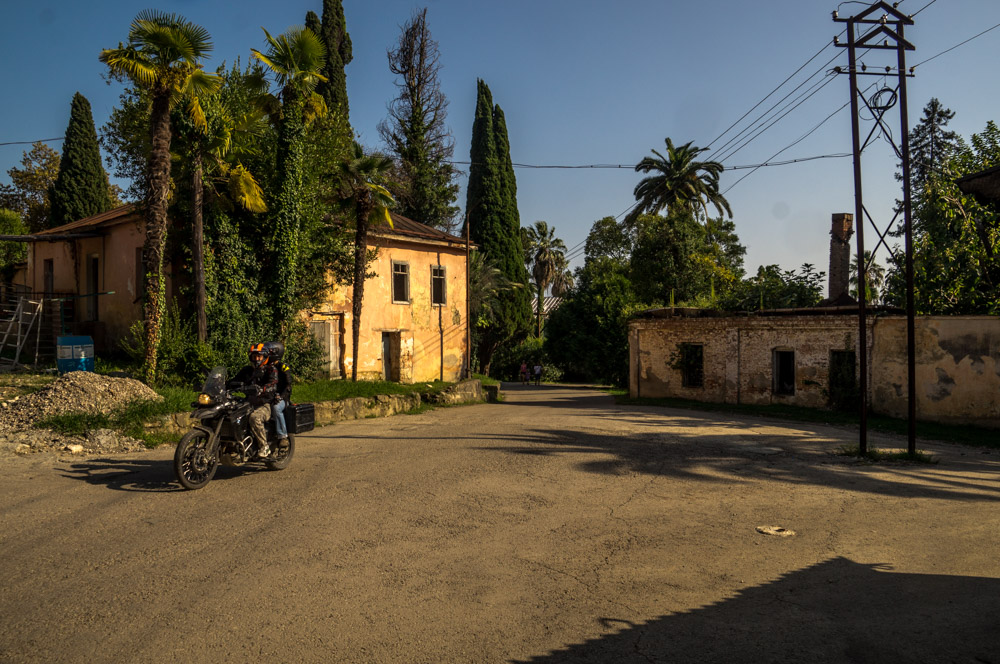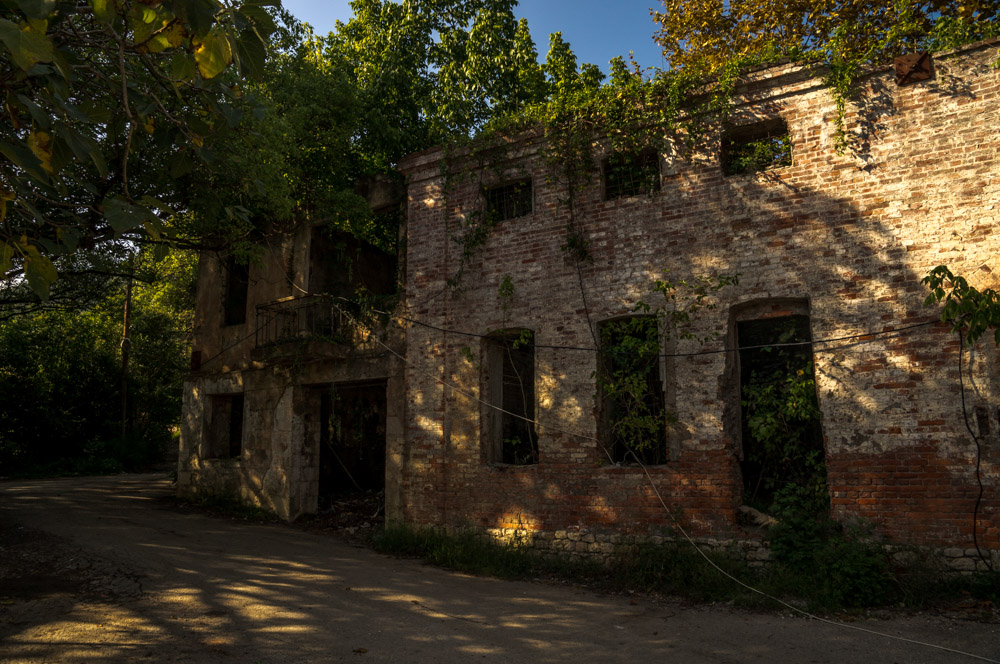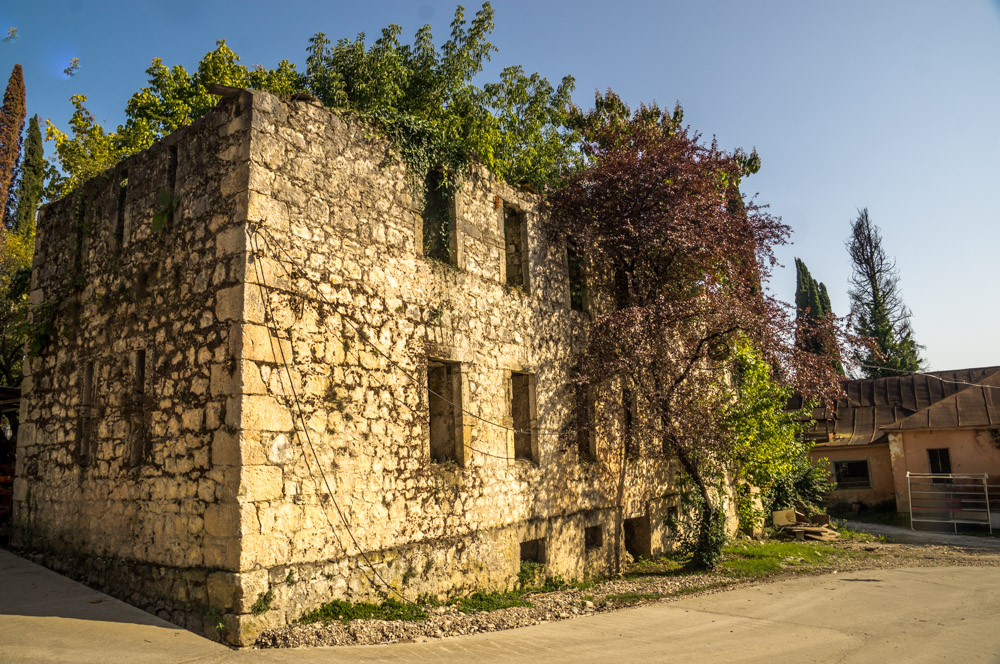 These walls are quite strong and this is not an ancient building. Make a roof, put in windows, finish everything inside and live. I don't know the reason for this abandonment...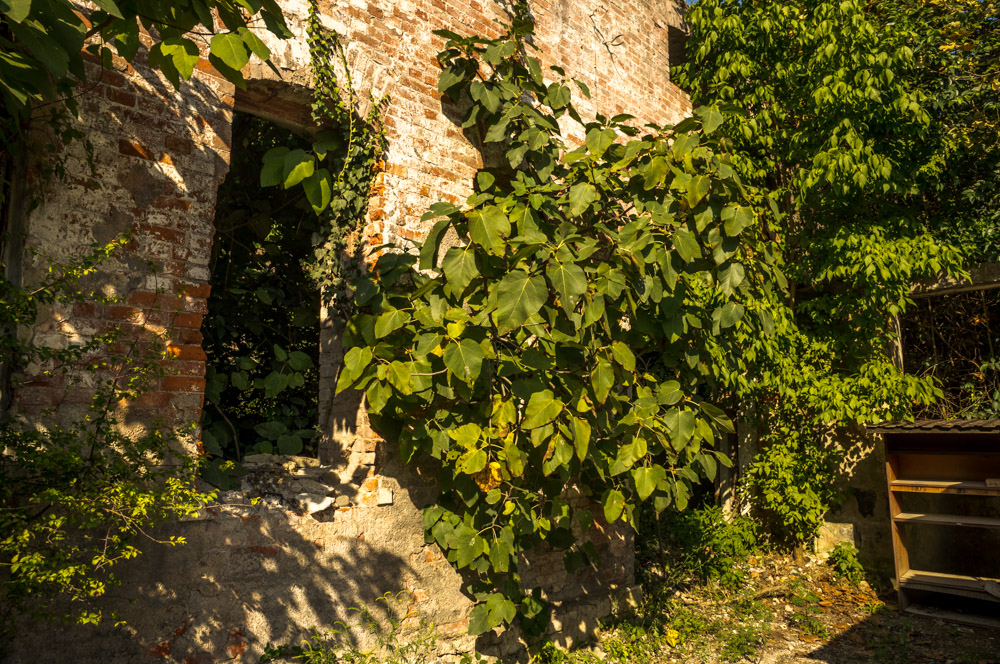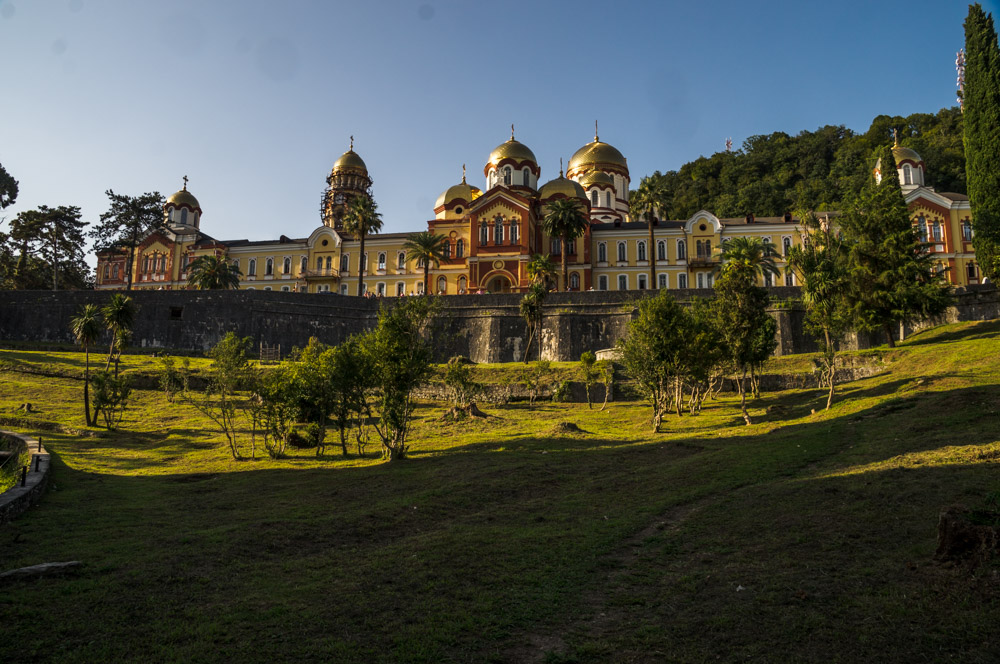 Eventually the road will lead you to the temple. Its main façade is impressive in its beauty.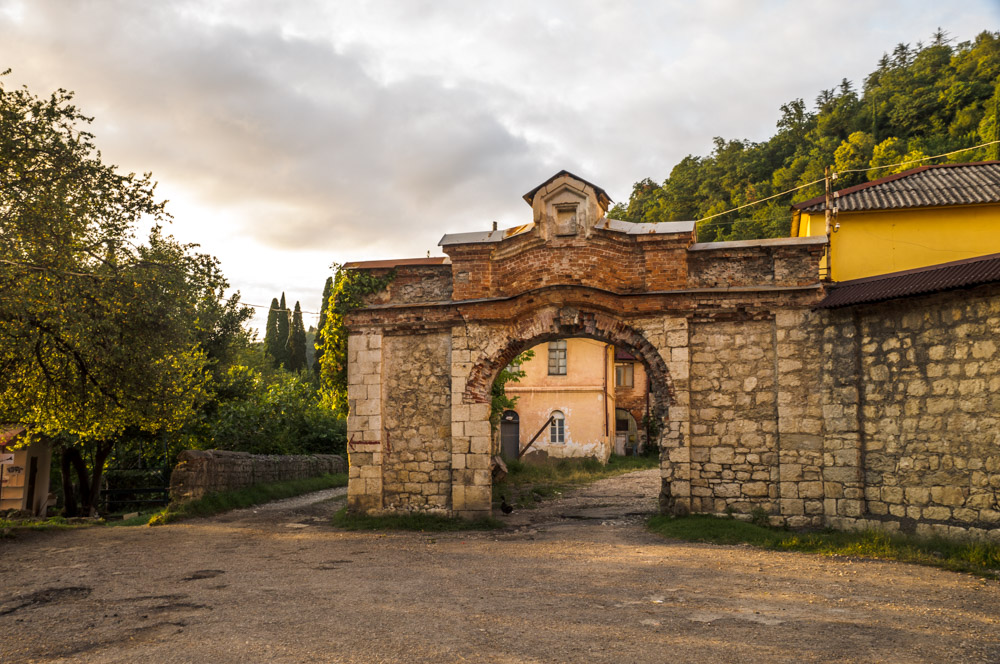 This is its left wing... tourists and pilgrims are not brought here...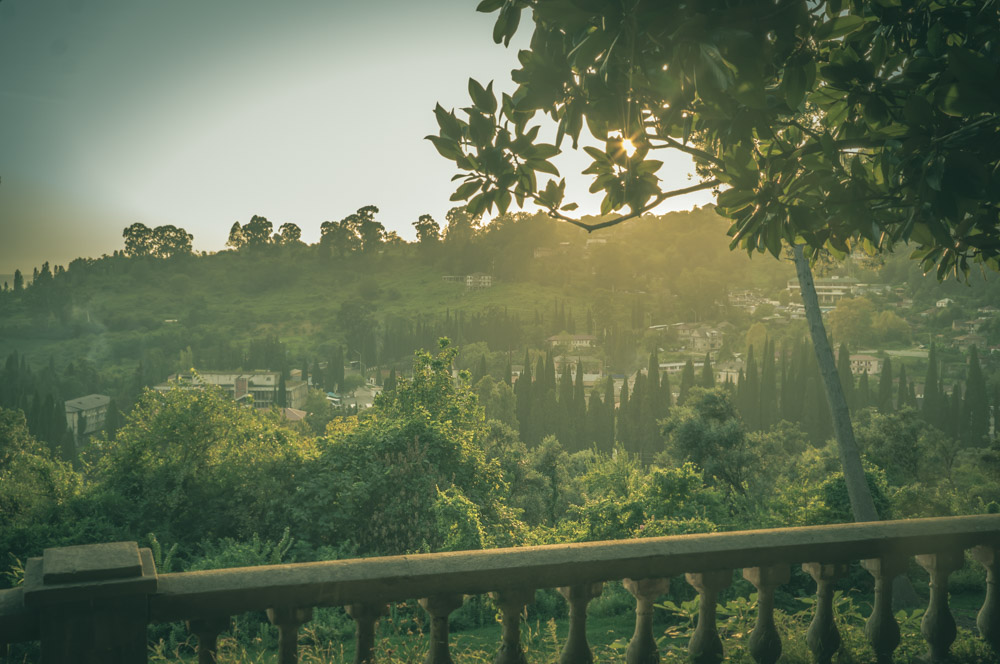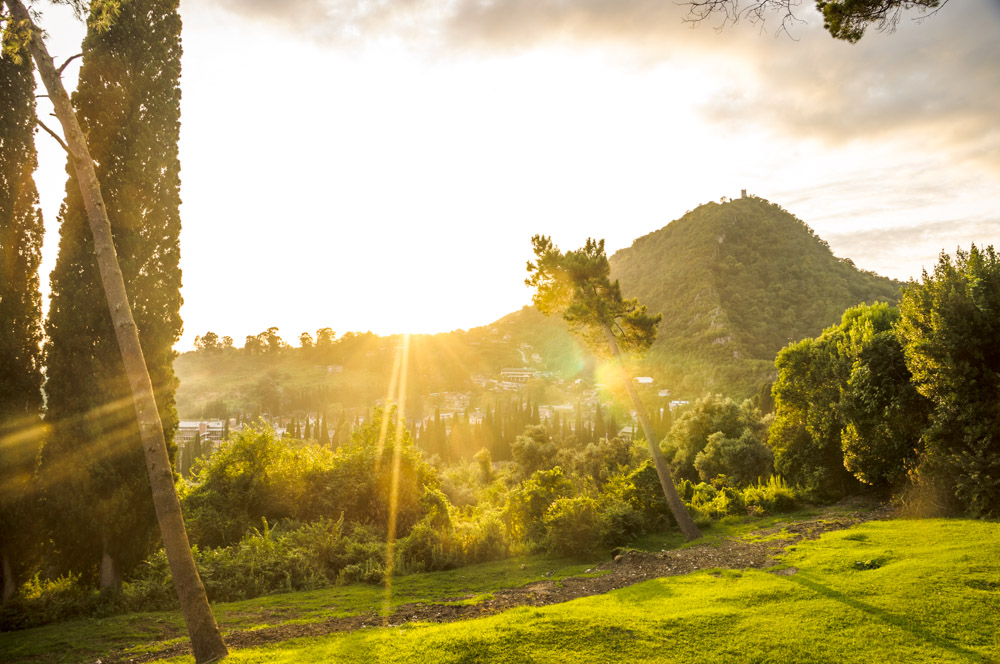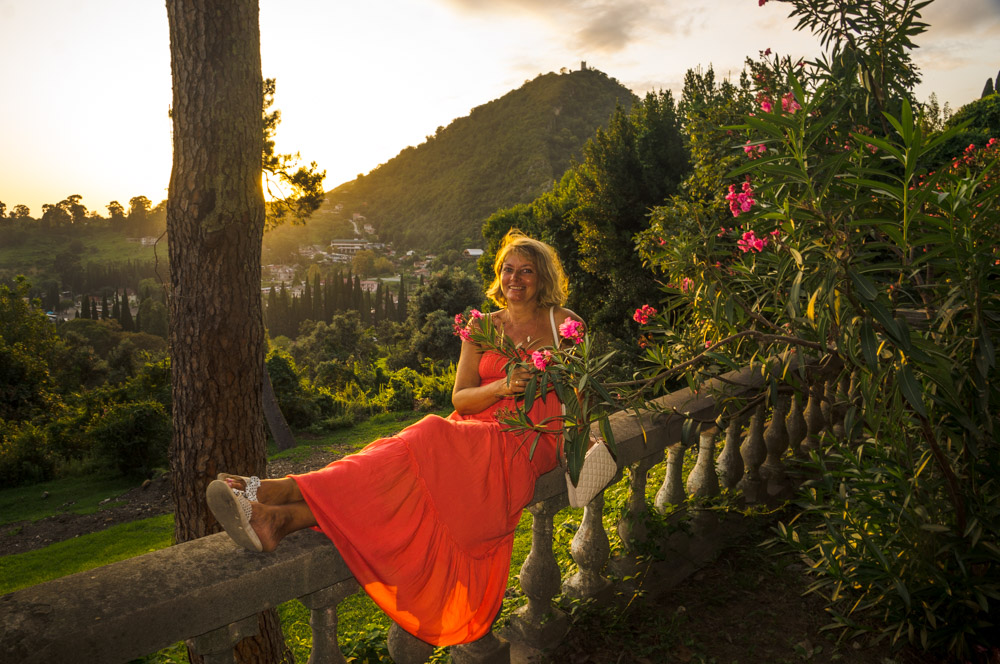 Near the left there is a small platform. It offers a view from above to New Athos. I decided to embellish the overall impression of the post a little.
Despite these abandoned houses, New Athos is a very beautiful and impressive city and a wonderful place to relax. In any weather and in any direction you will find a lot of interesting things for yourself.

| ▽ | ▽ |
| --- | --- |
| Camera | Sony A7М2 |
| Lens | Sony 16-105 |
| Location | Russia |
| Post-production | in LR |
Manual processing in Lightroom
Unless otherwise specified, text and photos are copyright
From Russia with Love


---
---