Flea market - #MONOMAD (16 photos)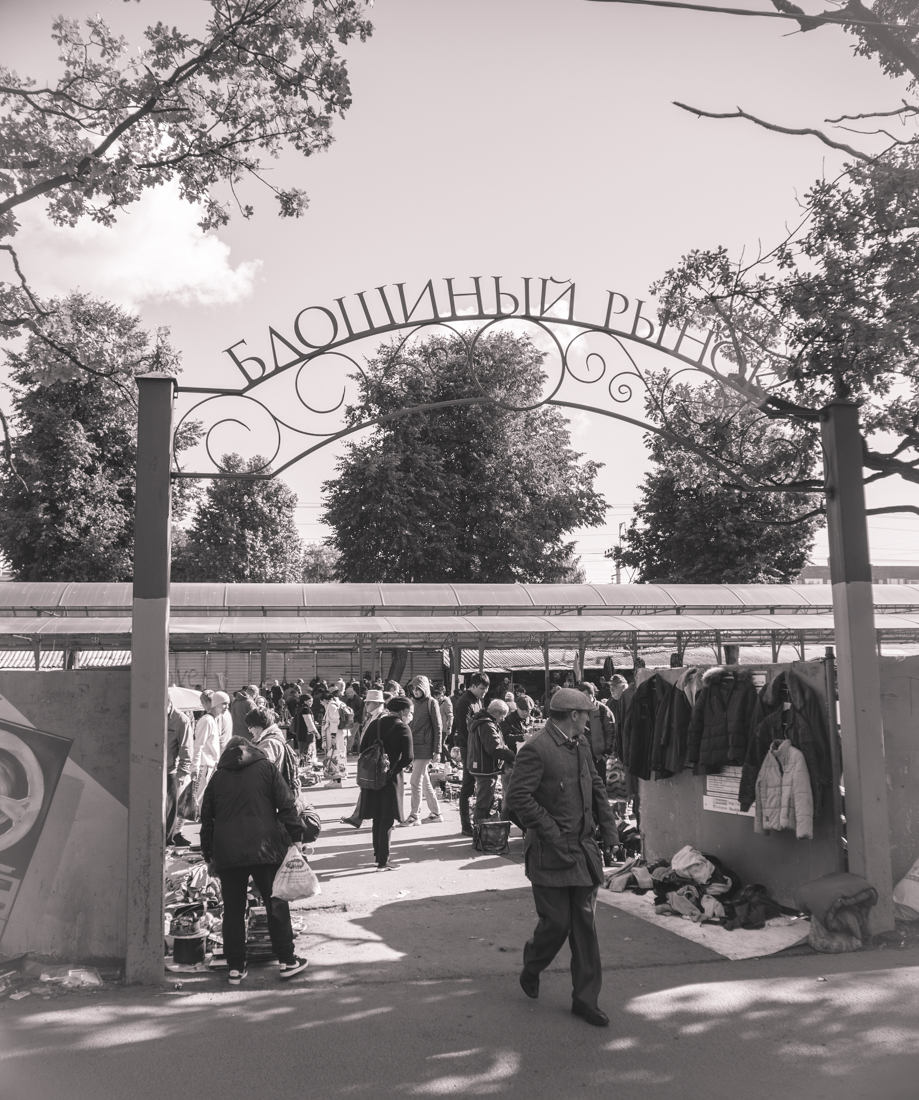 If you have never been to a flea market, then be sure to find it and visit it. Perhaps this will be your new experience in life. Someone may wrinkle their nose in disgust and twirl a finger at my temple. Take your time to send me to the crazy house.
I think every big city has its own Flea market . There are several reasons for this. I can assume that the main reason is the income level of the city's population. More precisely, the difference in income levels. Yes, in any city there are residents who live below the average income. In order to find additional income for the family, such people are looking for different ways of doing odd jobs. One of these ways is to sell things at a flea market.
Anything - it sounds rather vague. These can be things from your home. For some reason, some may be redundant. For example, a child is growing rapidly and strollers, toys, clothes - all this becomes unnecessary faster than it becomes unusable. Another option may be simply to sell even the right thing, but which you can temporarily do without. All for the money that is needed now.
You can, damn it, steal something from a neighbor and sell it. However, not necessarily with a neighbor. You can just steal somewhere. At work, in a store, from someone else's car - I do not teach you where to steal and how to do it. These are just examples.
In addition, you do not have to sit at the flea market yourself. You can just give it to someone who will sell for you. This gives rise to crime, but for some, this is the only way to get money quickly.
I will now show you one flea market. In some of the photos you can see the cars of those who came here ... Range Rovers, Lexuses, Tayoots ... I don't think these are the poorest people. This means it is a profitable business.
The photographs of the market are full of colors, which sometimes simply do not match with each other and create ripples in the eyes. I feel sorry for your eyes and that's why I processed the photo in monochrome mode. I also wanted to give these photos the look of faded photos. Imagine filming all this with a hidden camera through the buttonhole in my coat ...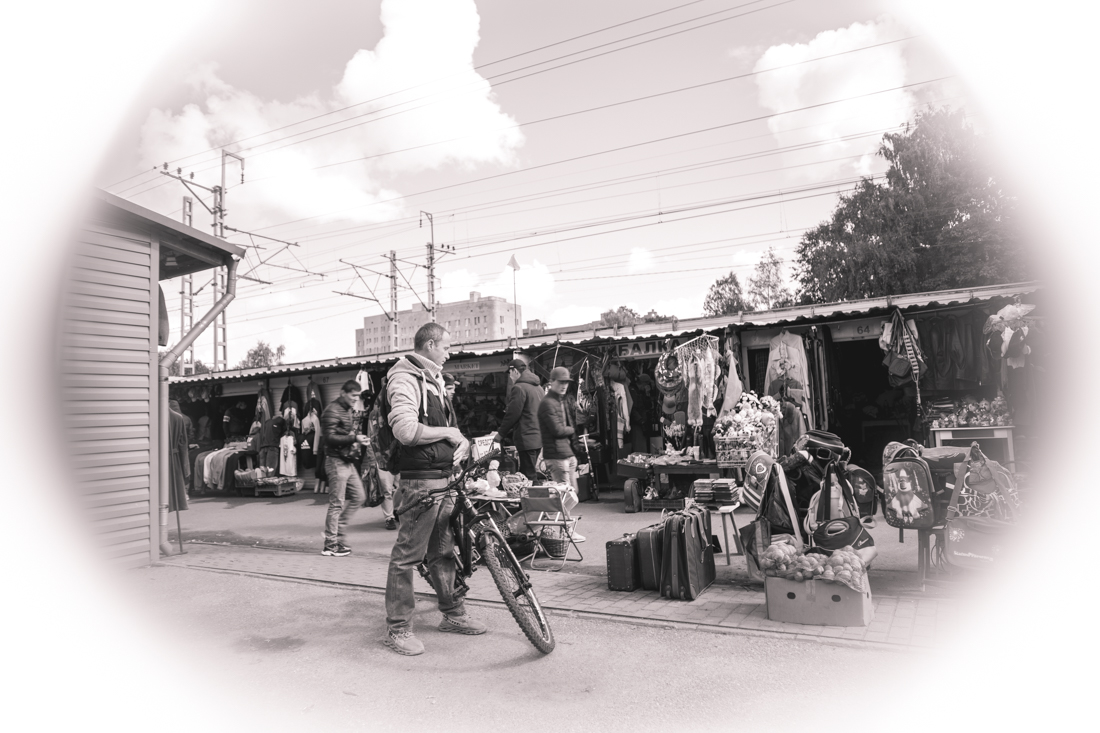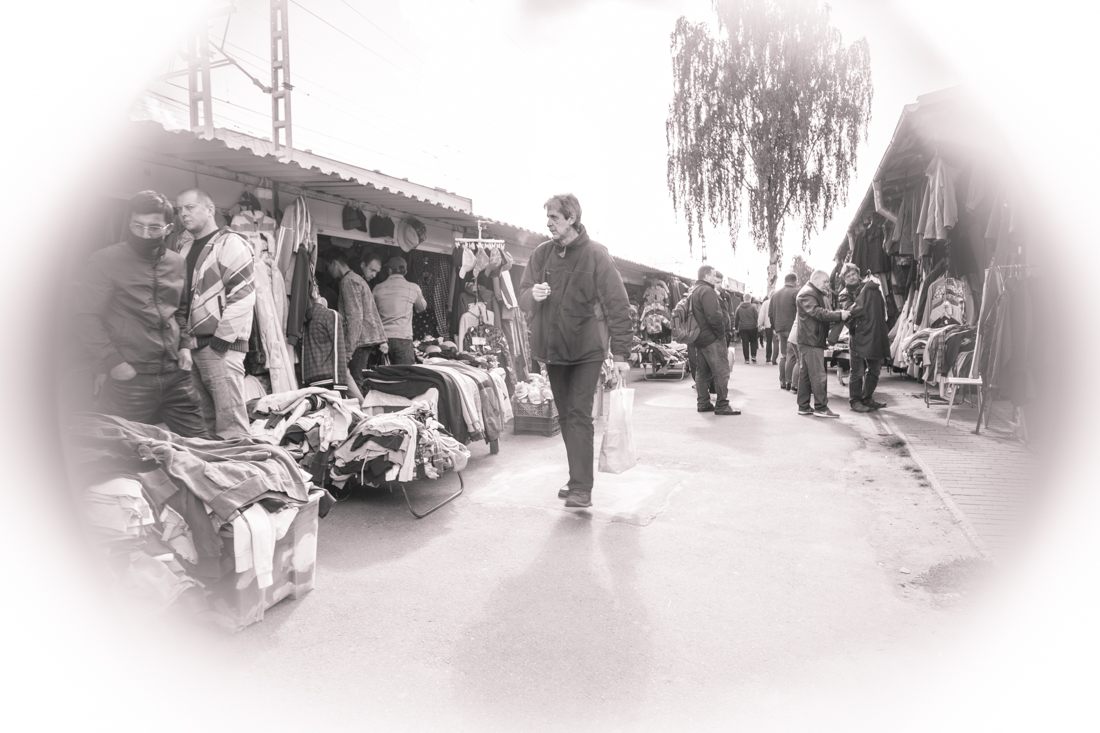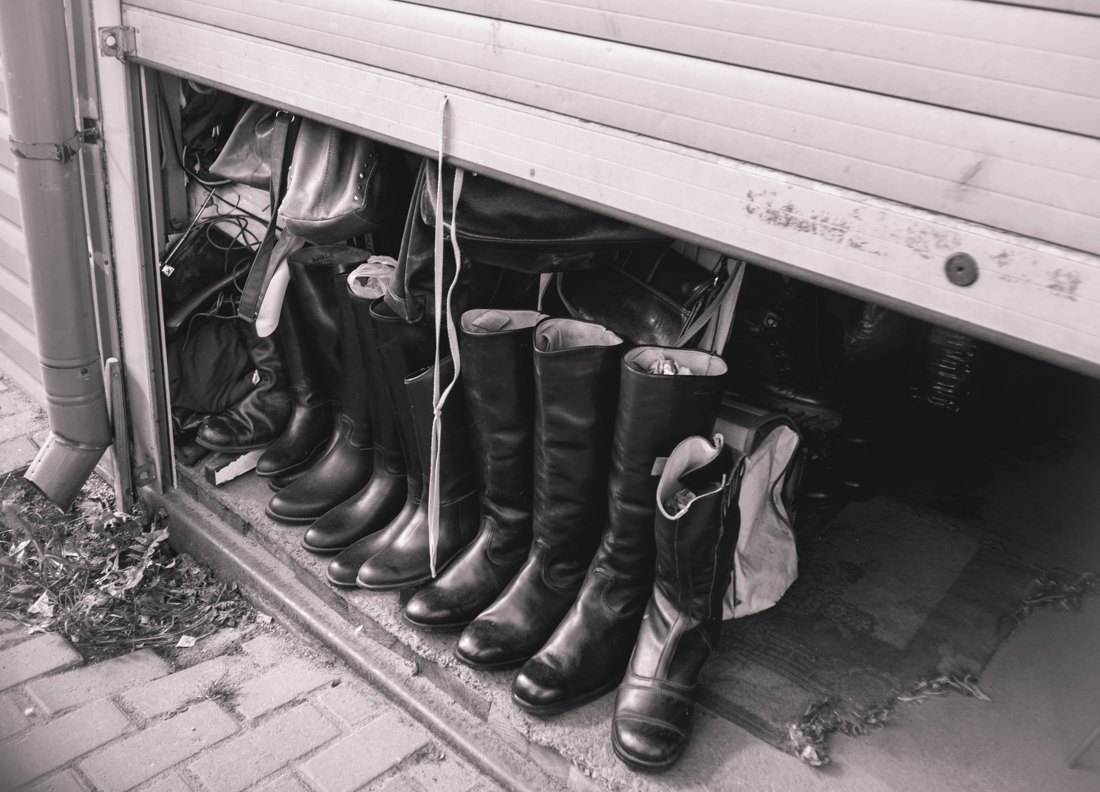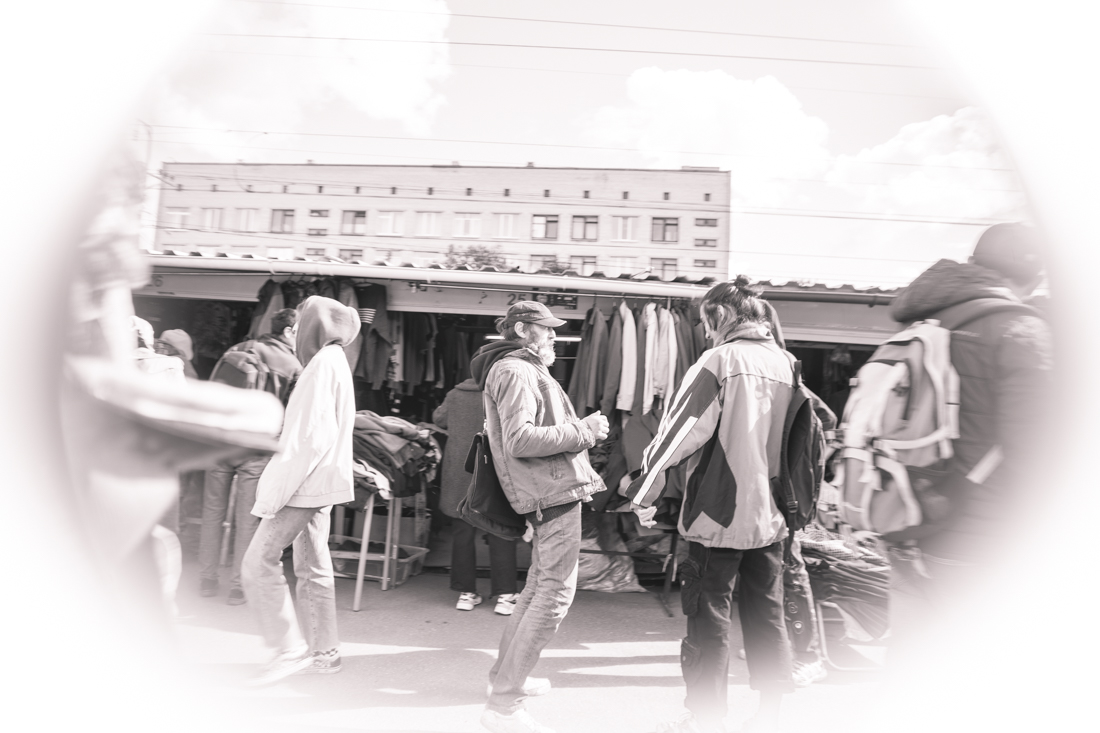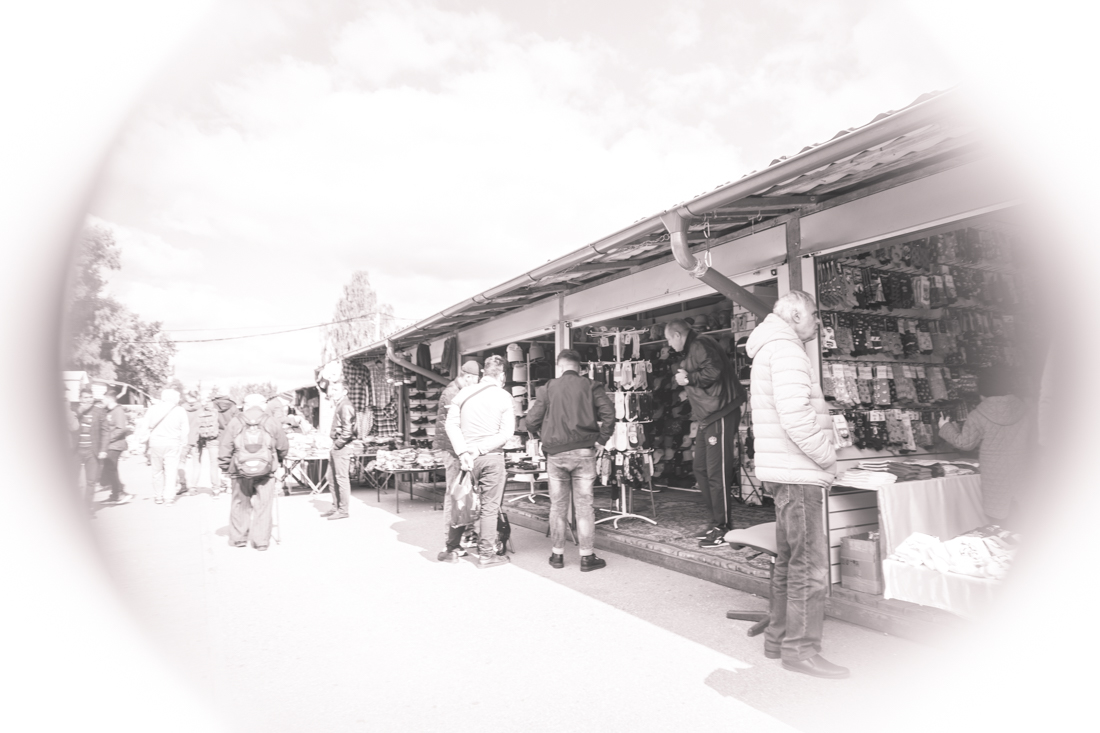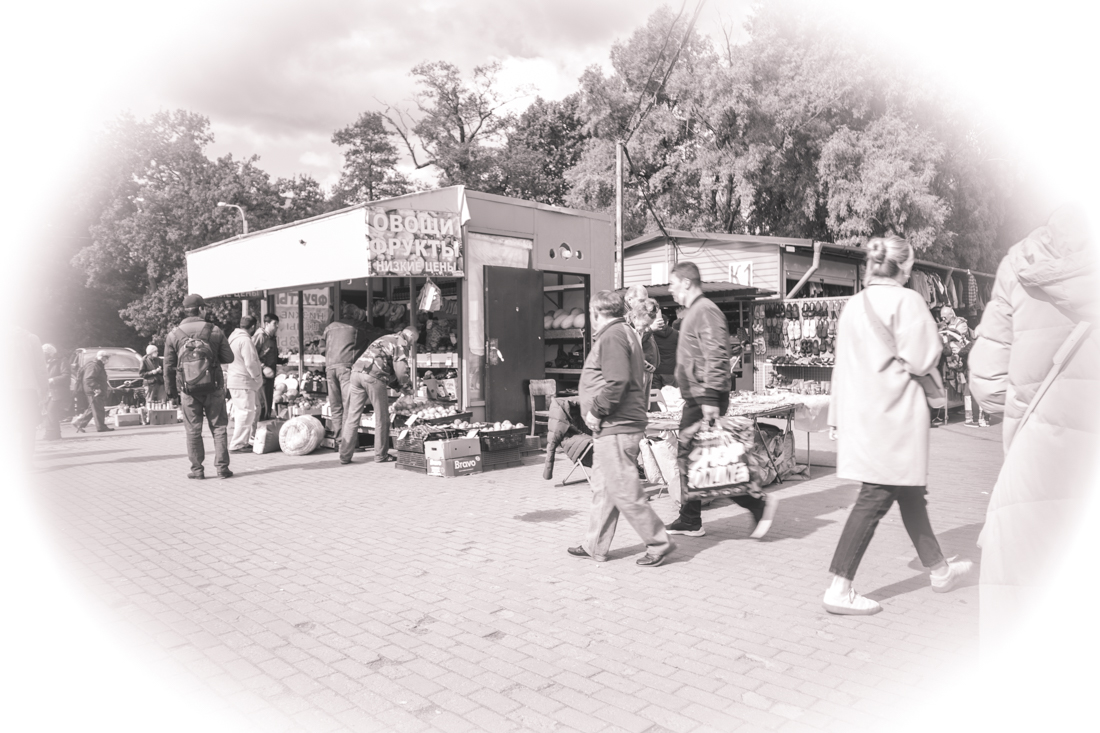 As you can see, this is the ordinary life of ordinary people. Each of them is immersed in their thoughts and their deeds. There are no staged shots here, but rather a version of reportage shooting. Pictures from the life of a flea market.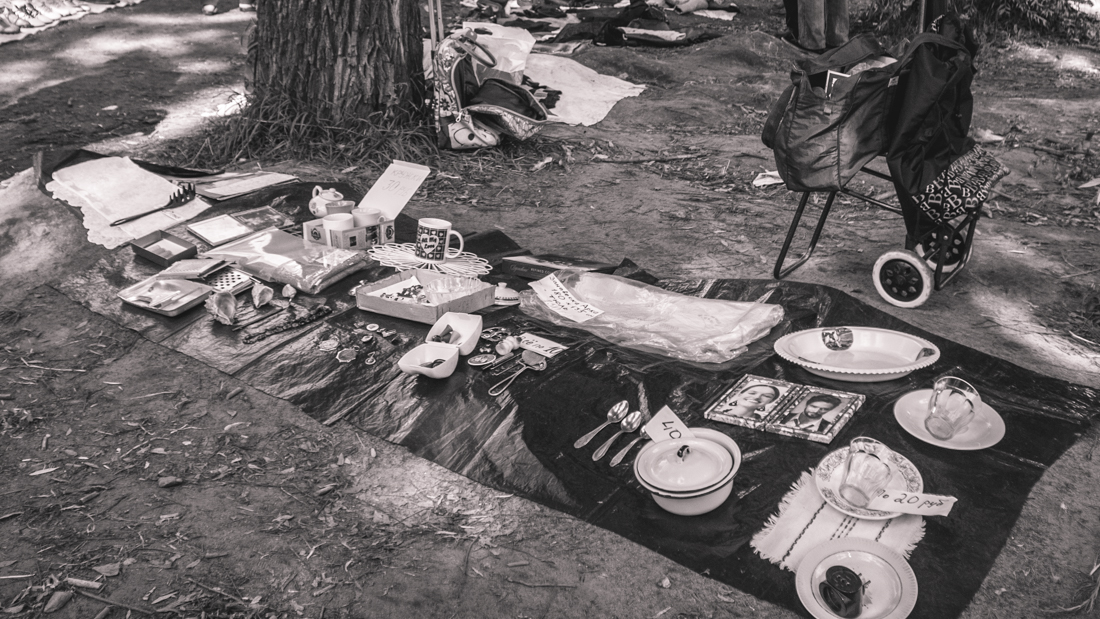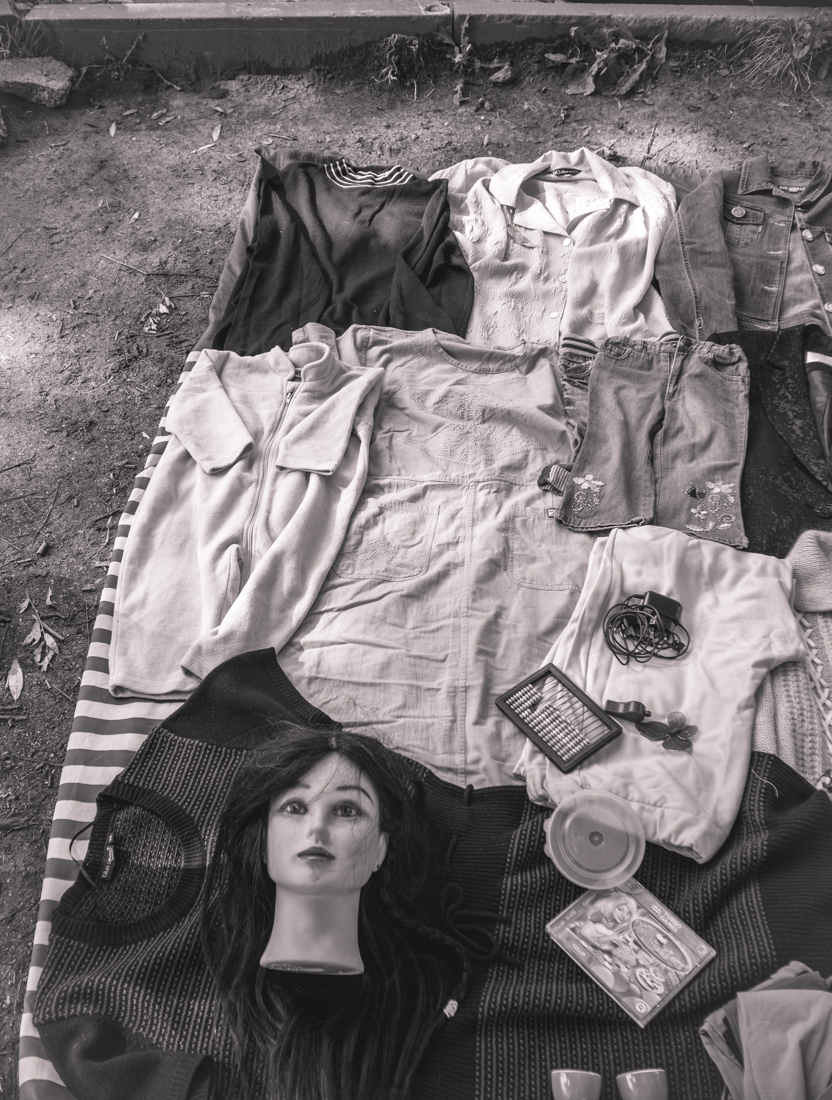 What do they sell there? They sell everything there. If I need to find a tool for working on a wooden sculpture, I can find chisels, power tools and accessories here. At one time, I bought rare burs here for my drill and old knives for making new ones for my needs. Very good steel can be found here, if you know what I mean.
This time I just passed by and did not get to the place where they sell tools and ... antiques. I'll show you this someday, but another time.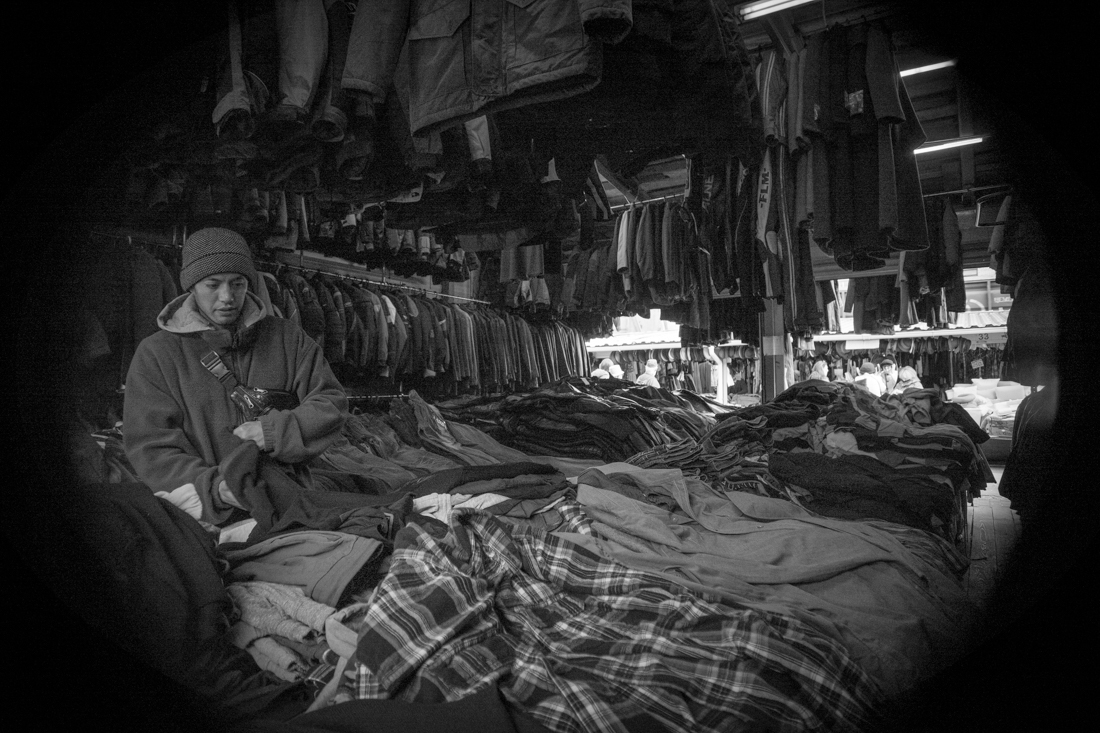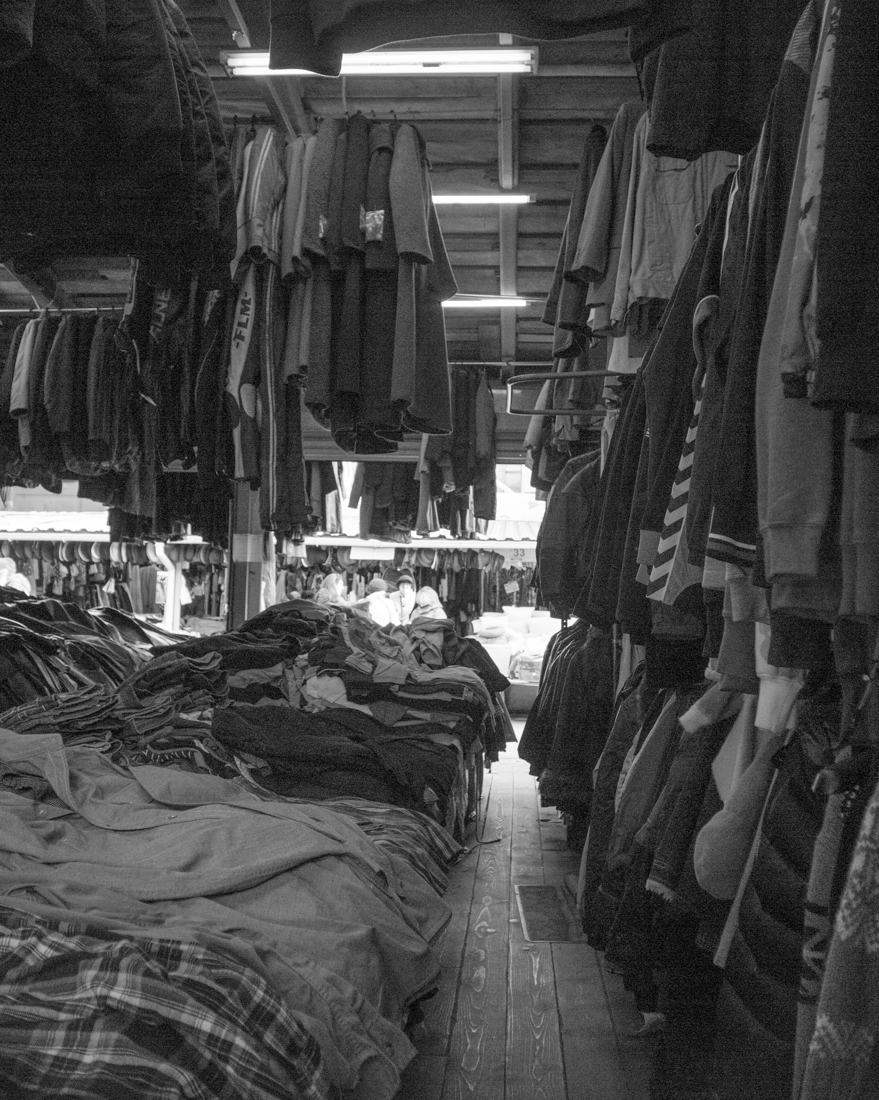 You can pick up any clothes for yourself, from second hand to completely new and original items. Where does this come from here? Good question. You will be able to answer it if you answer the question, what are the people doing here who have come here in these cars.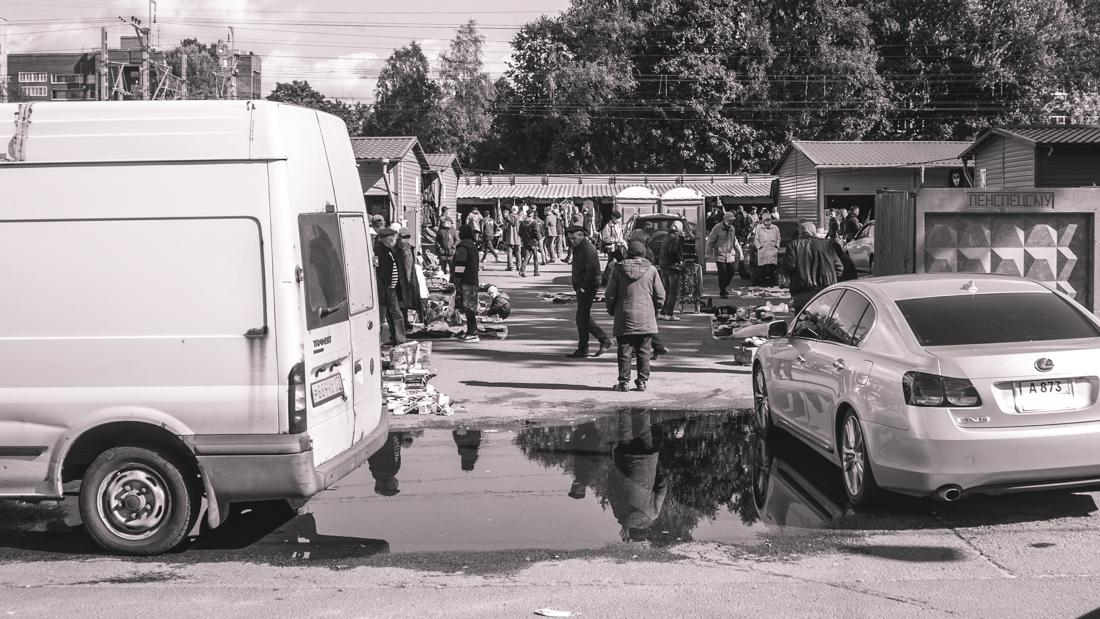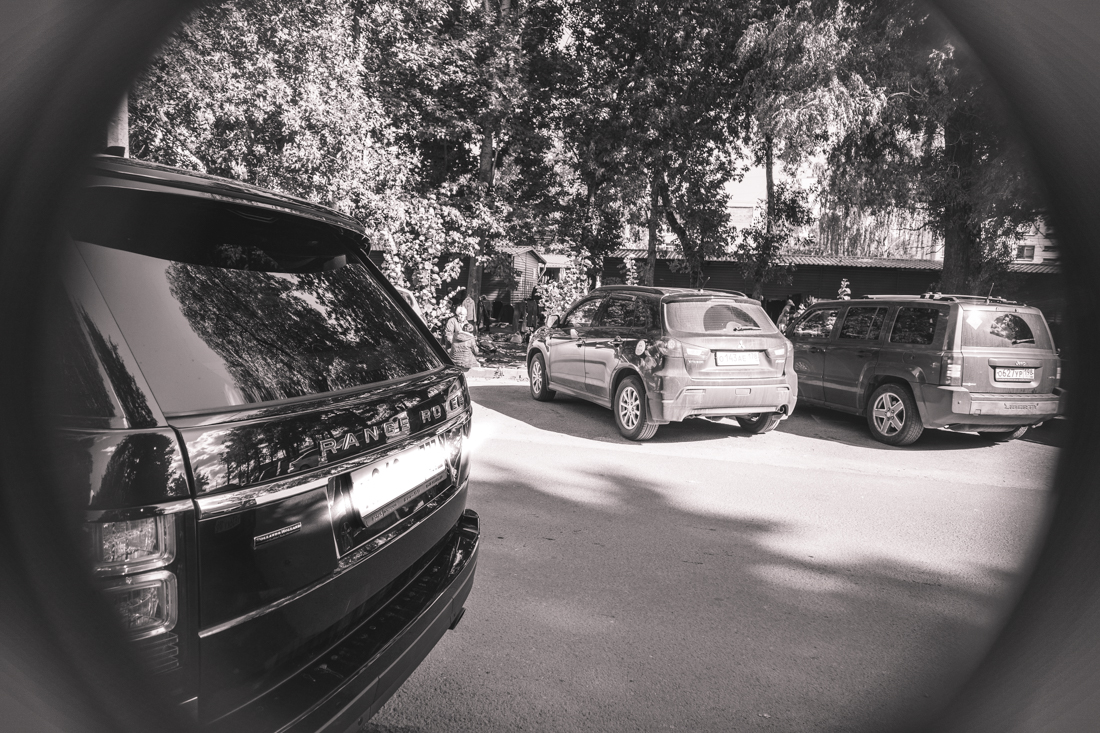 I painted over the license plates of these cars, but believe me, these are not the numbers of this region, and the Lexus number does not belong to Russian numbers.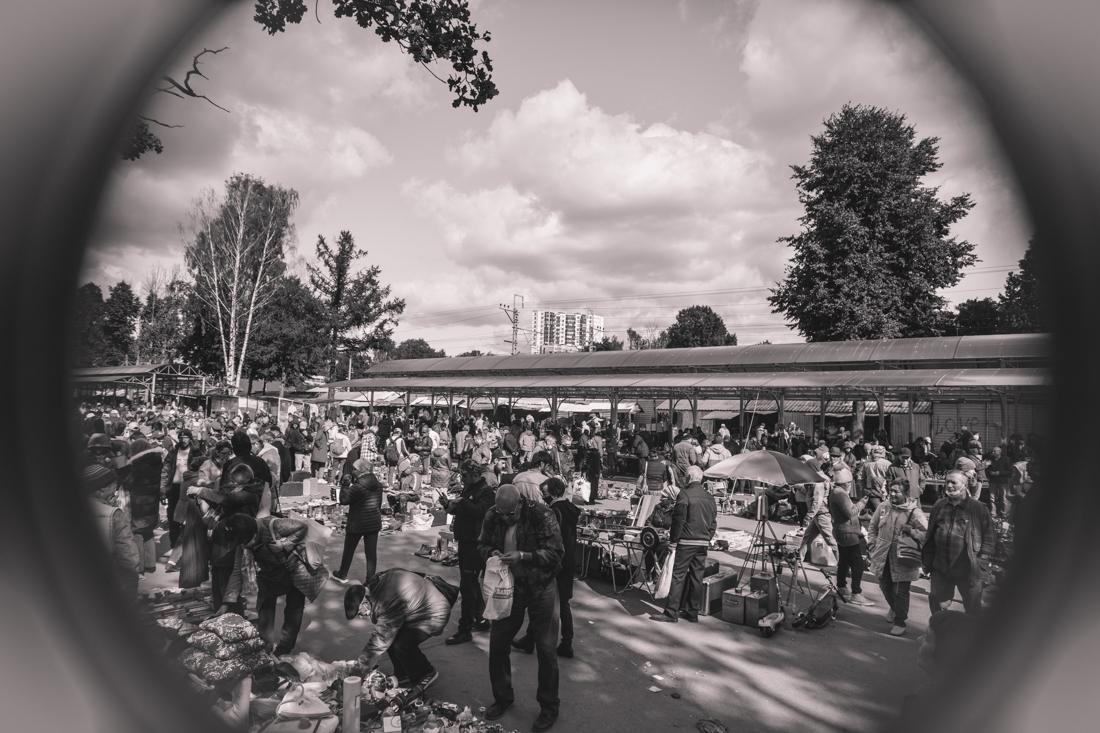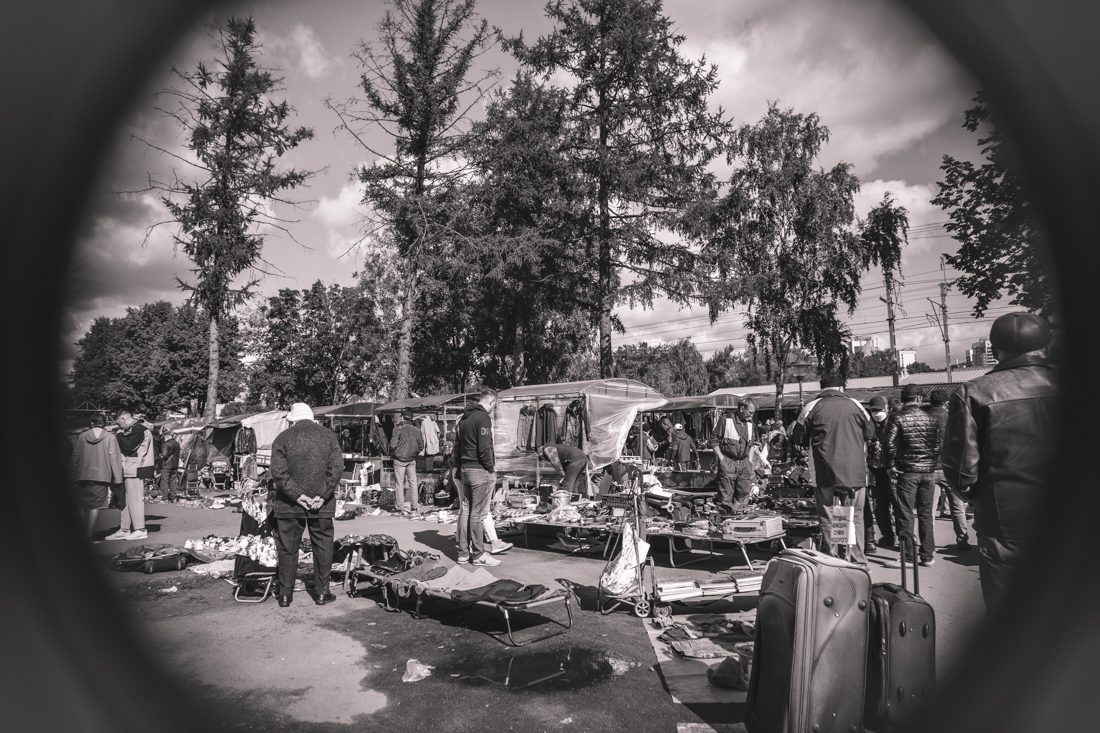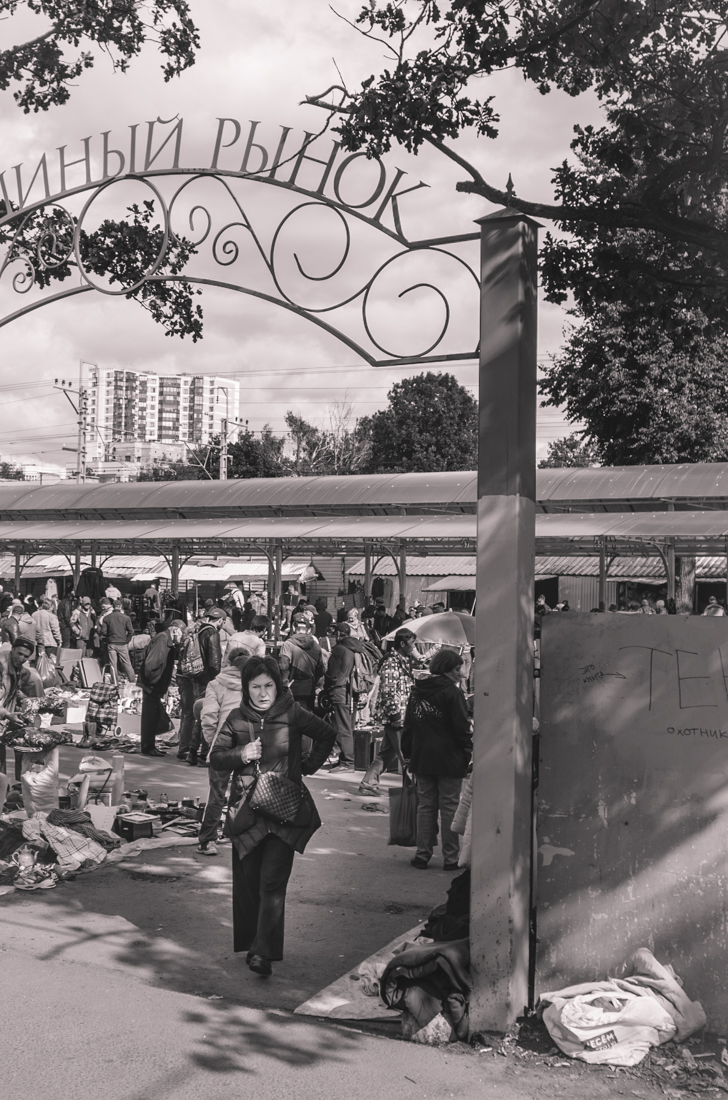 I think it's time for us to follow this woman leaving the market. Another time I will come here on purpose and make a separate report.
Not all the participants in the photo session are loyal to the very fact of the shooting. The people here are specific and you can get in trouble. But I didn't violate anyone's privacy. I only filmed what was in full view of everyone.
Post for the MONOMAD competition from @monochromes

| ▽ | ▽ |
| --- | --- |
| Camera | Sony A7М2 |
| Lens | ОKS 1-22-1 |
| Location | Russia |
| Post-production | in LR |
Manual processing in Lightroom
Unless otherwise specified, text and photos are copyright
From Russia with Love


---
---