Griboyedov Canal - 2 (visual walk of 18 photos)
St. Petersburg has a street plan that radiates from the city center. In the center is the building of the Main Admiralty. Under the spire of this building in a special room there is a sign indicating the city center. Perhaps someday it will be open to tourists, but now it is impossible. The building houses the headquarters of the Navy.
Why am I telling you all this? The fact is that the streets do not intersect with each other at right angles. Some overlap, but not all. This leads to the fact that some buildings also do not have right angles, either sharp or obtuse. This brings its own flavor to the architecture of the city.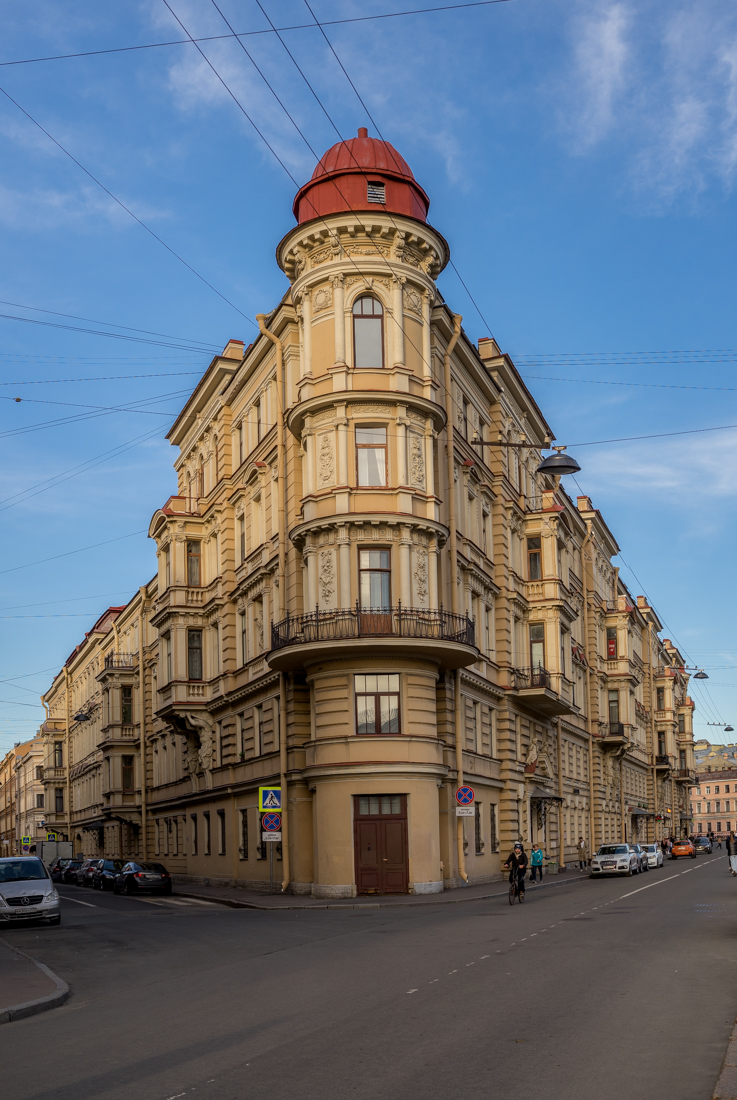 The right side of the building runs along the Griboyedov Canal, while the left side goes deep into the block at an acute angle. And such houses are not uncommon.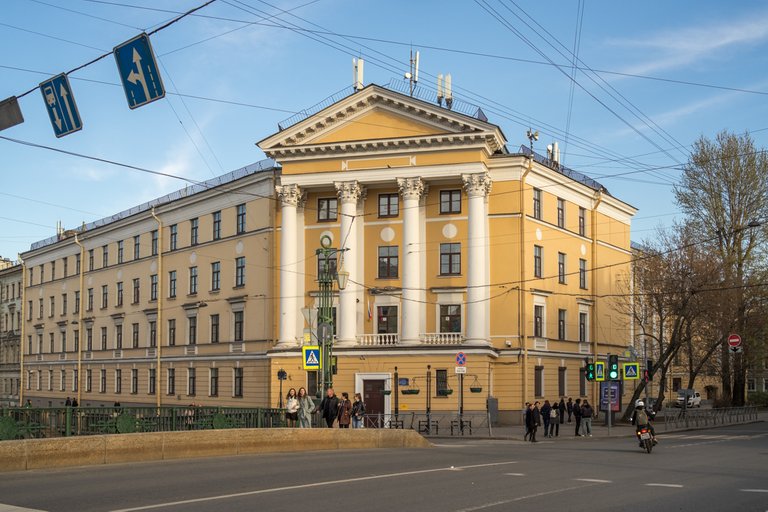 And this building is on the other side of the canal and it forms an obtuse angle between the walls. But let's just take a walk, or rather, continue our walk along the Griboyedov Canal. Let me remind you that it was already evening and we were returning to the car from the islands of New Holland.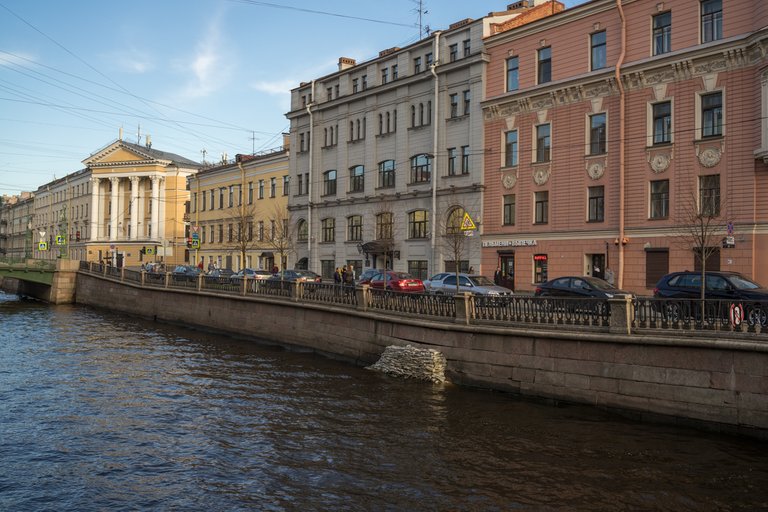 Do you see a bunch of bags by the water? This embankment is in need of repair, apparently the waters of the canal washed away its base and it began to subside.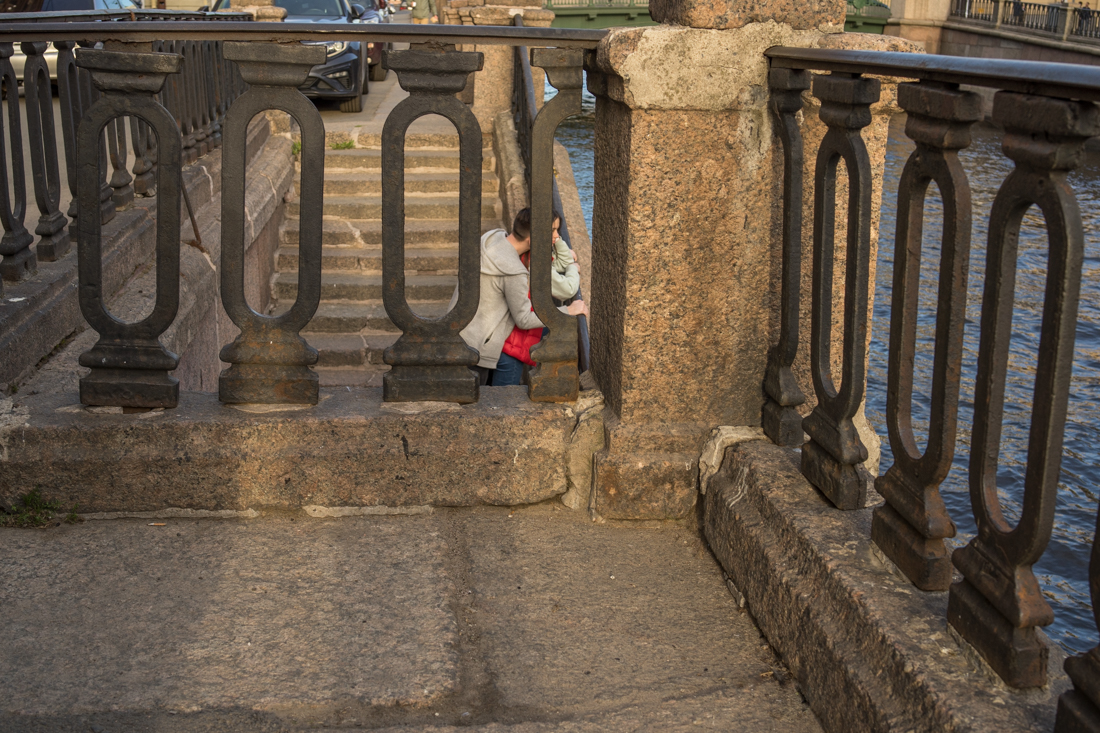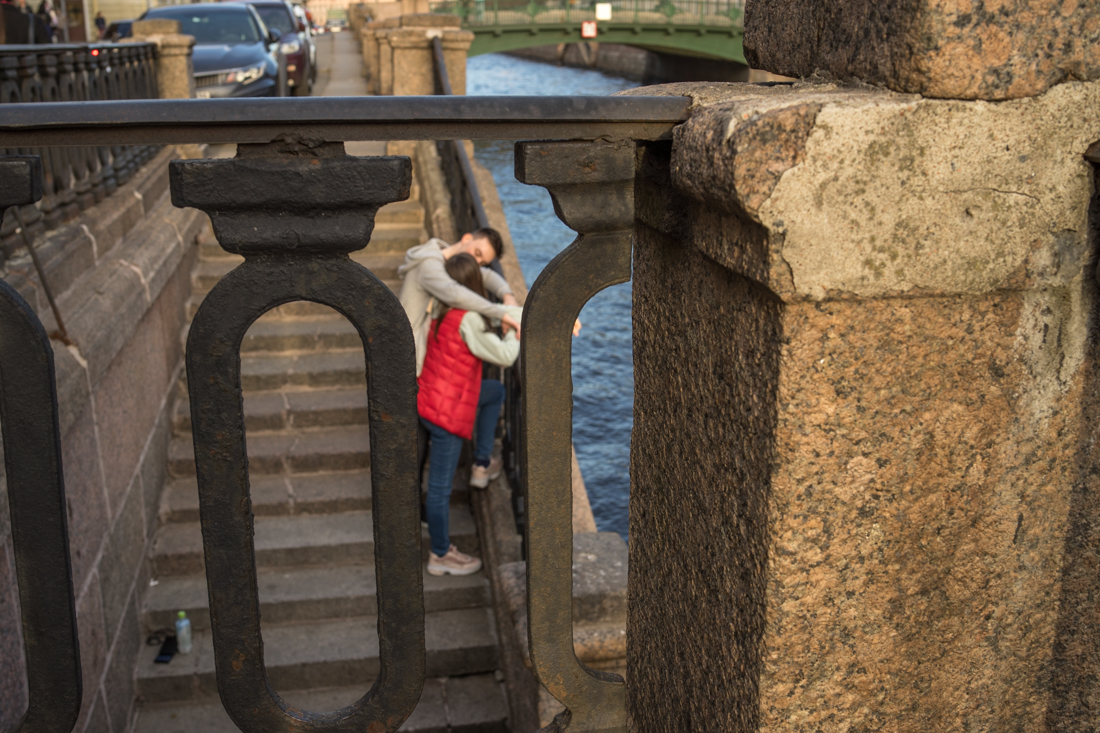 I understand that spying on people is not very good, but I do not show their faces and I hope that they will excuse me.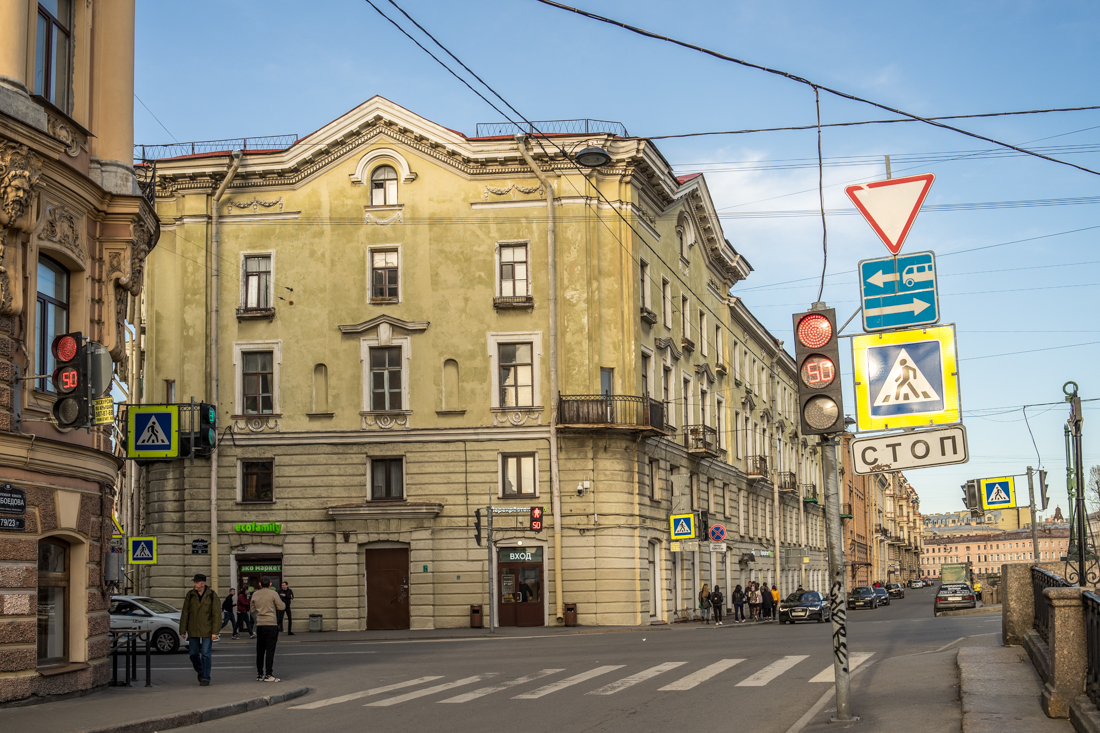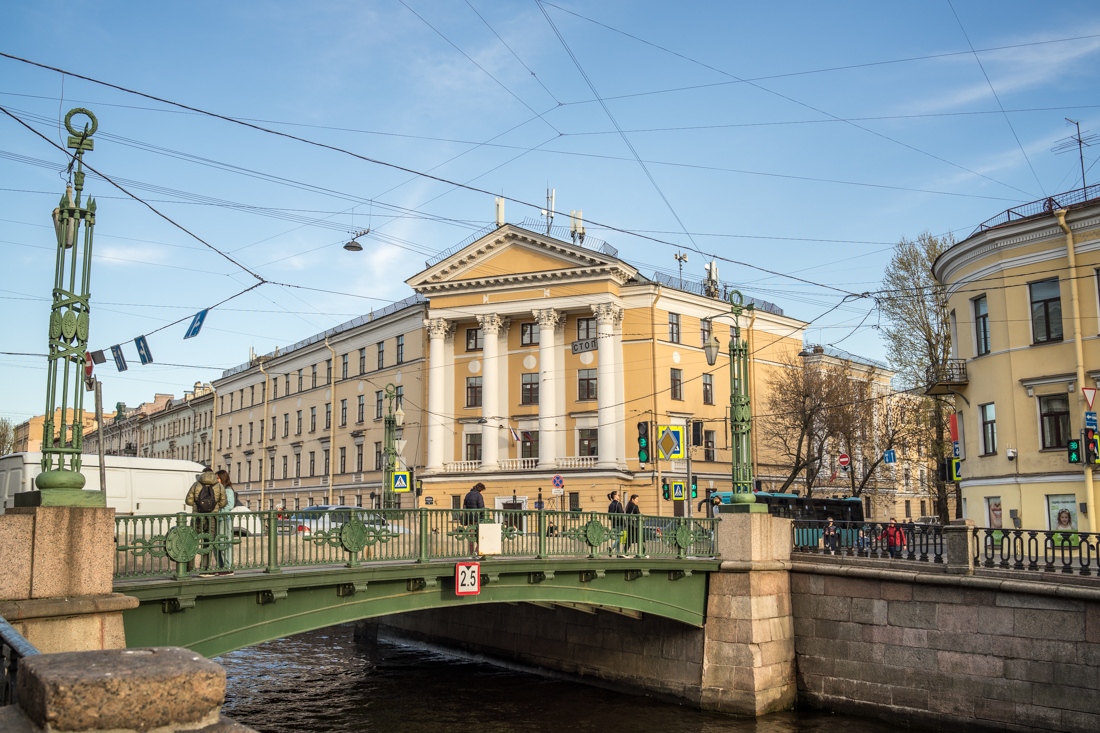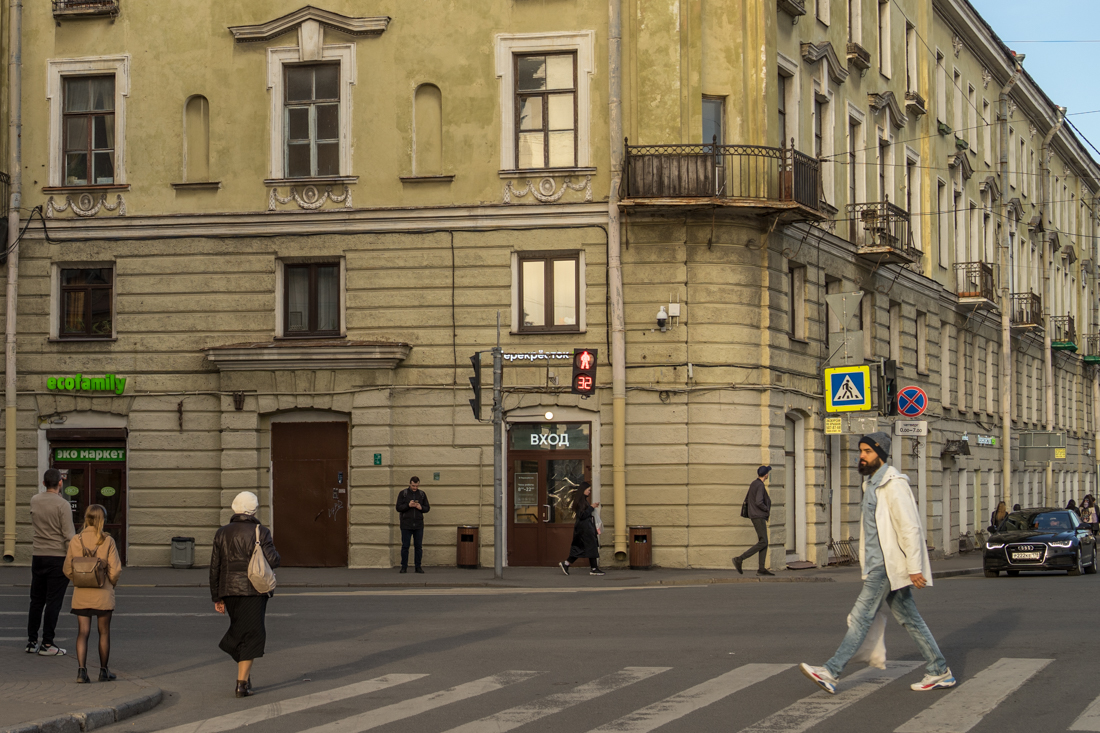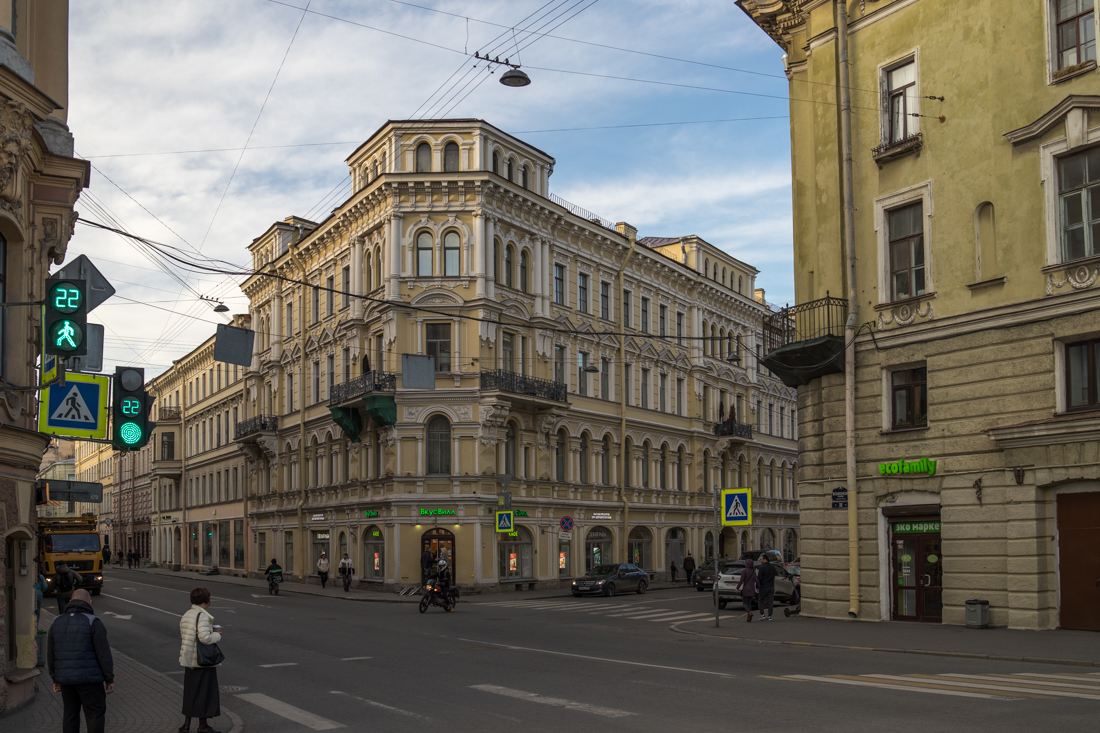 Here is another house with a sharp corner. None of its walls face the canal, but the streets have converged so that they form this acute angle. I wonder what the corner apartments look like...🙂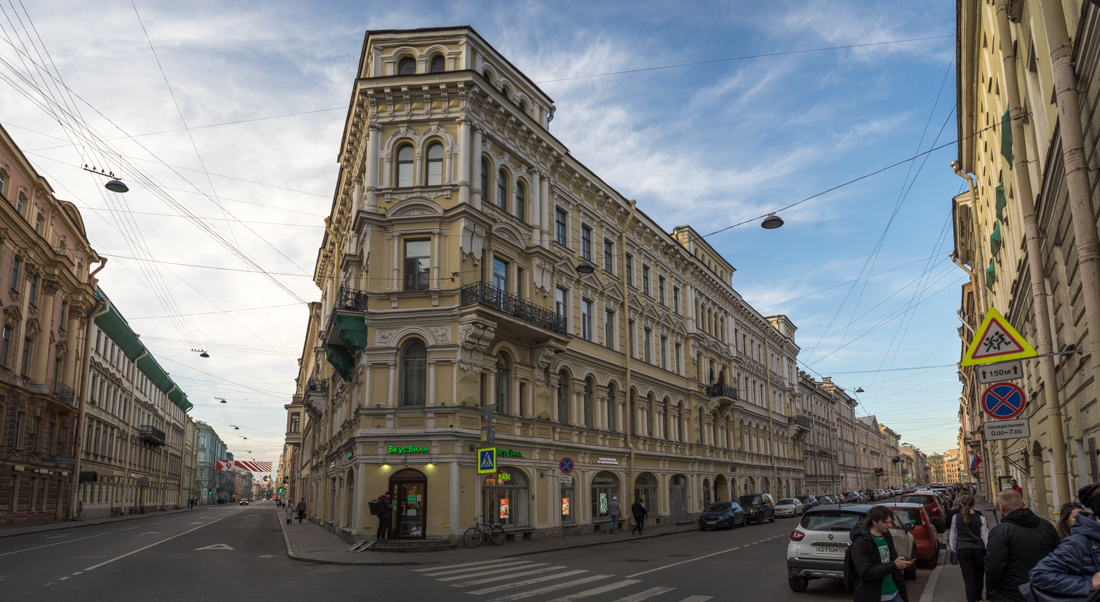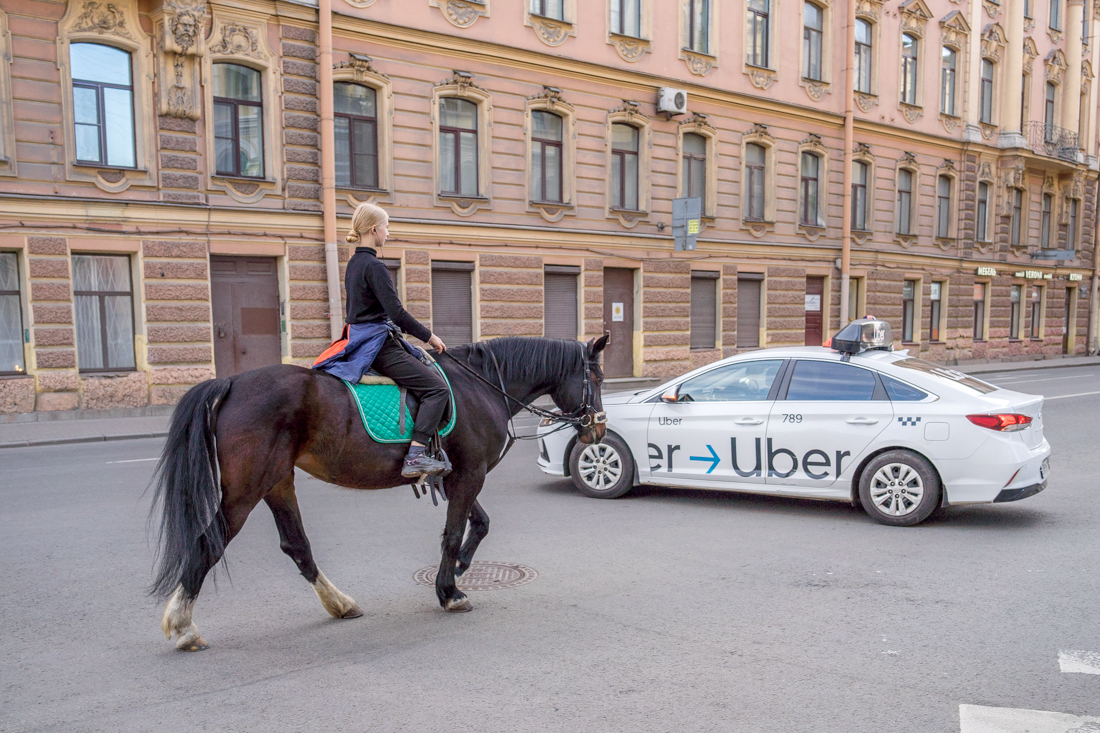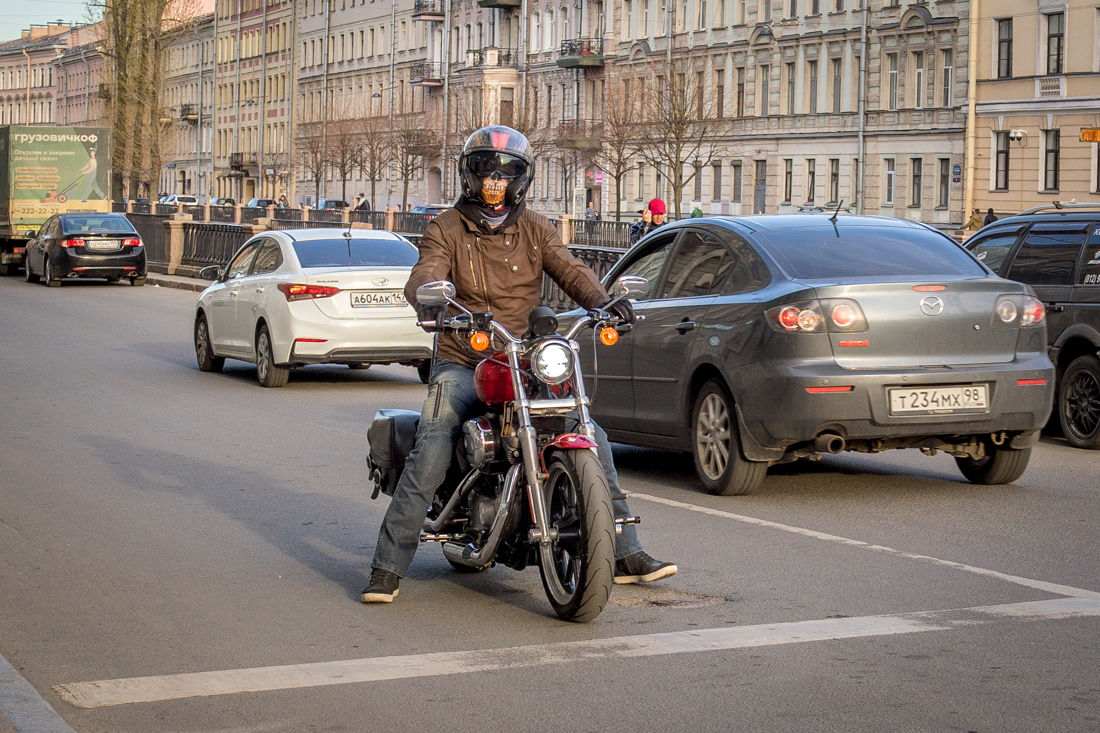 In the city you can meet any transport. Honestly, I would love to ride a horse, but everyone has their own preferences.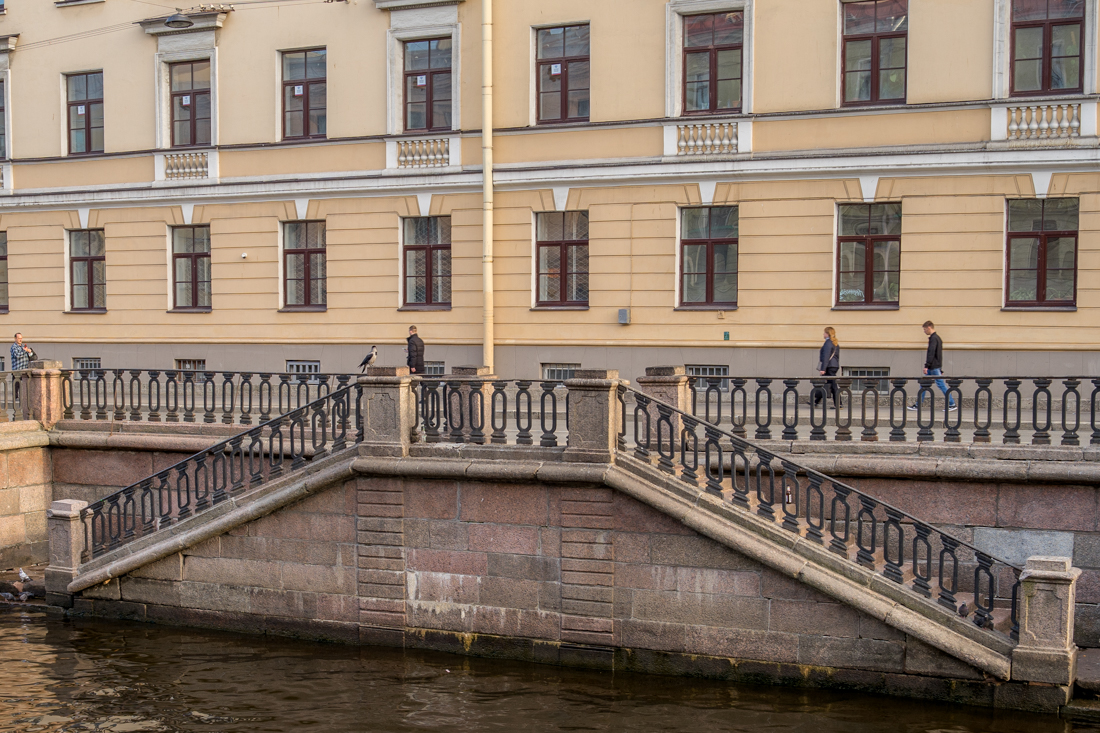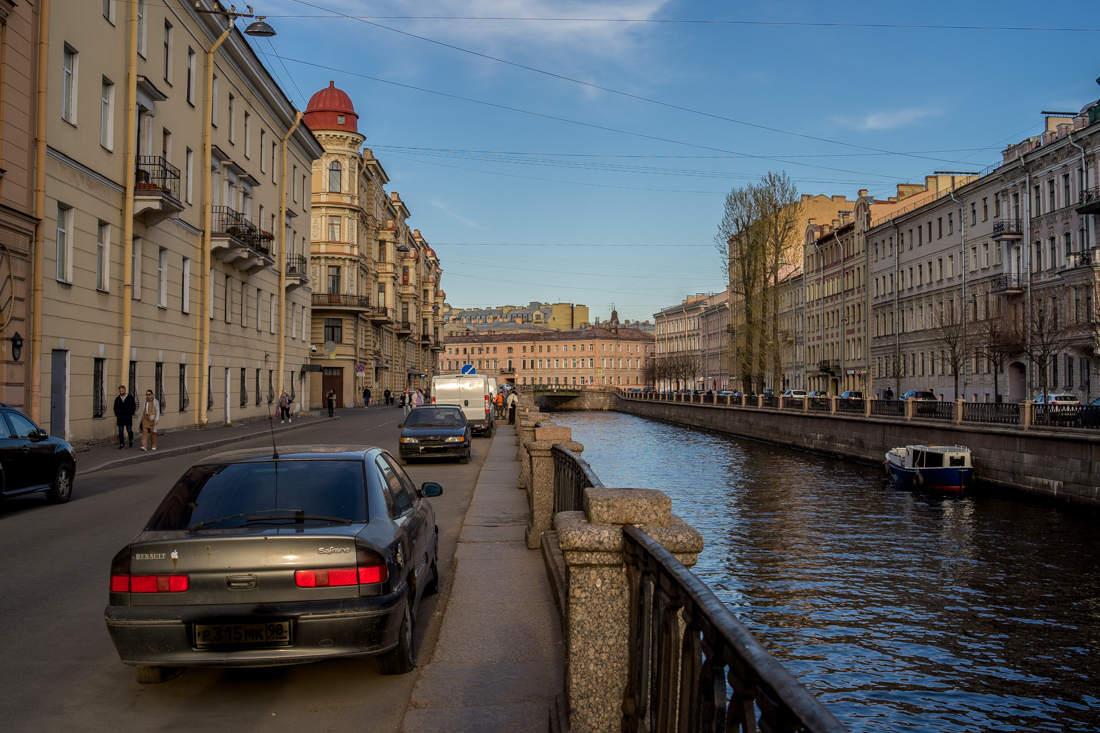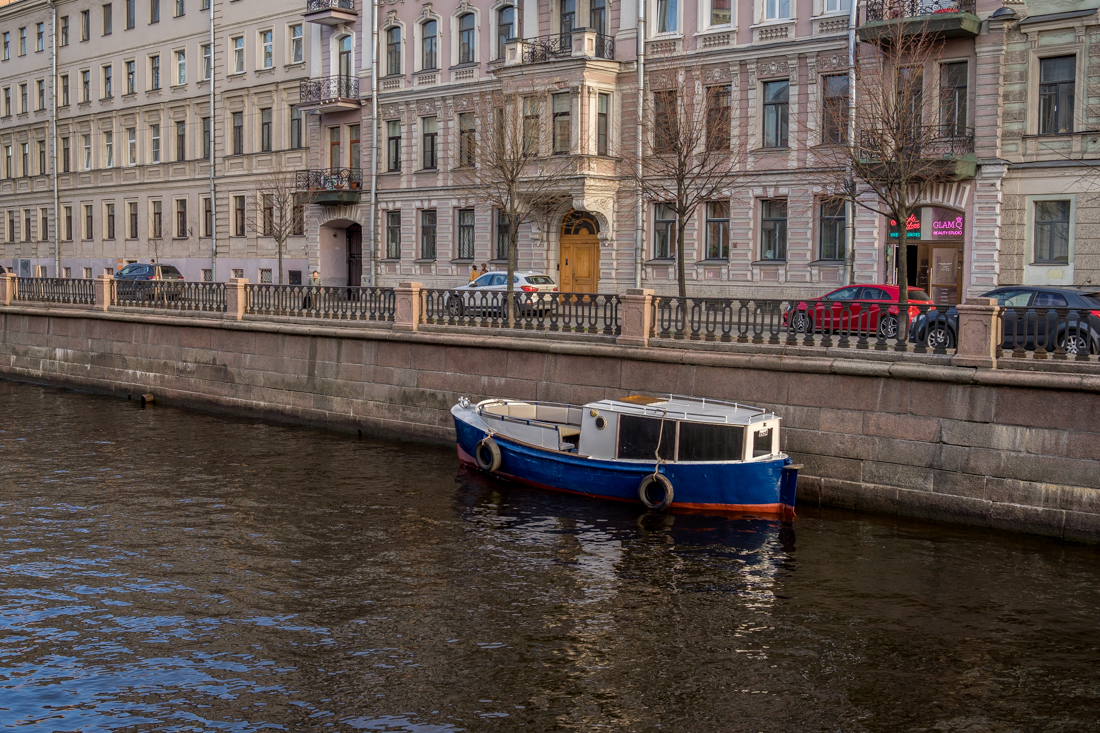 I would also love to ride on a boat. Someday I will do it and show you what came out of it.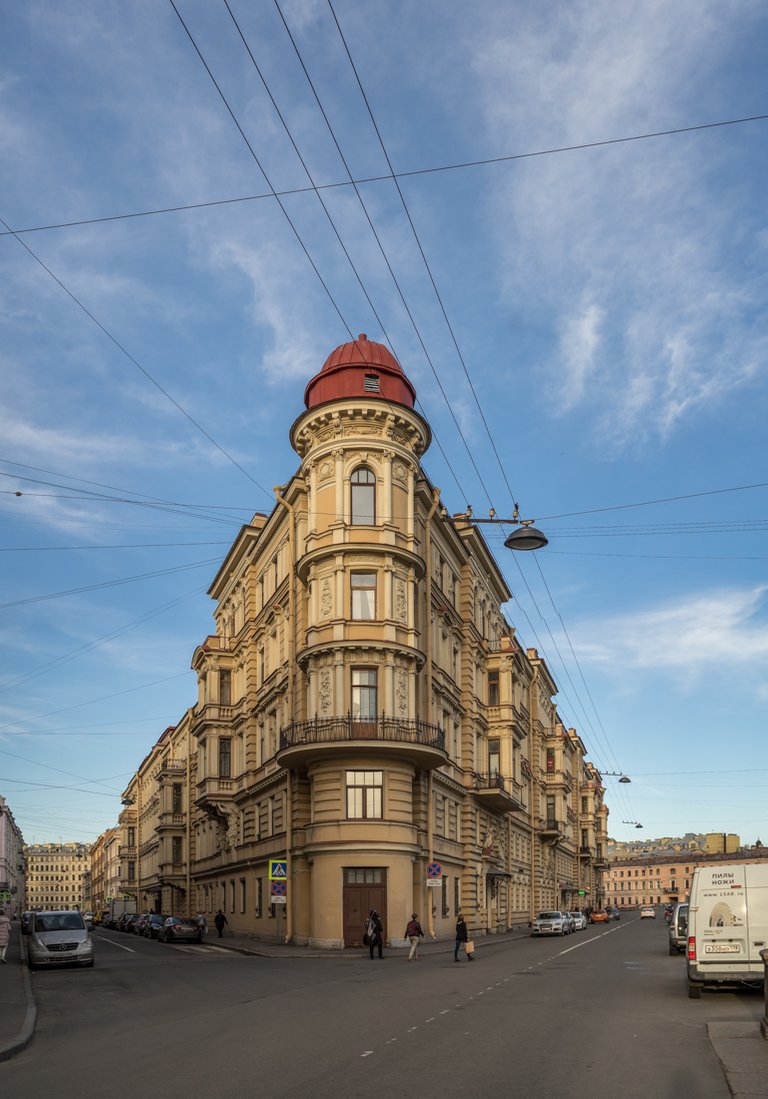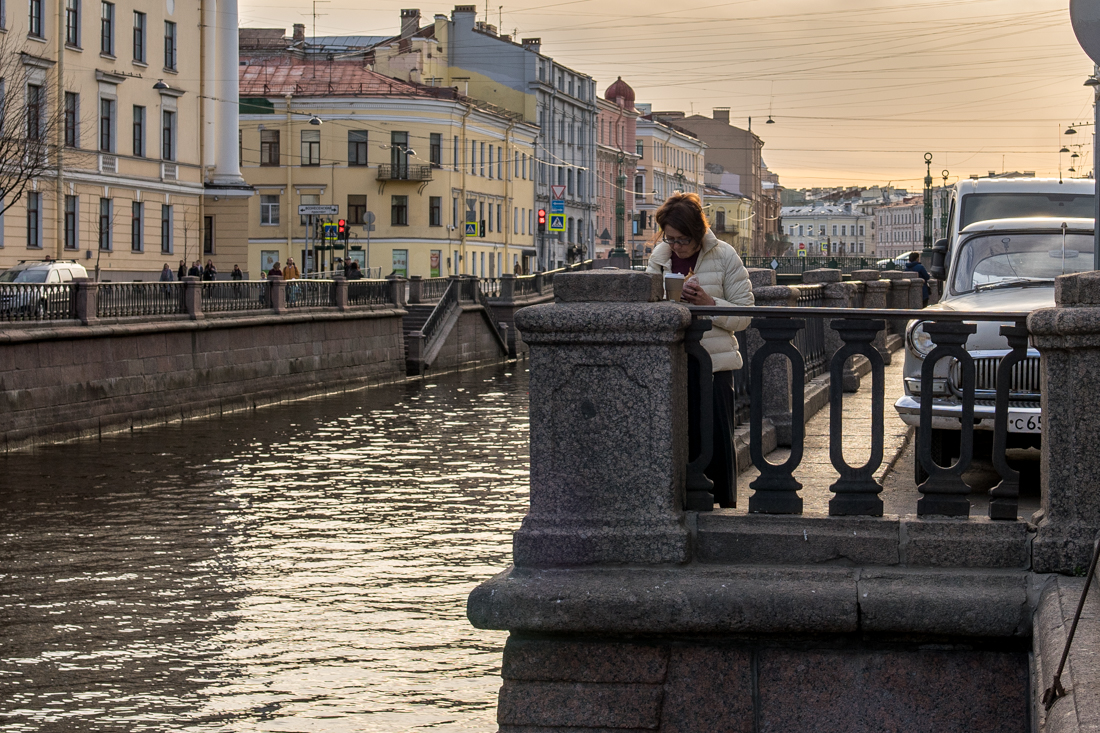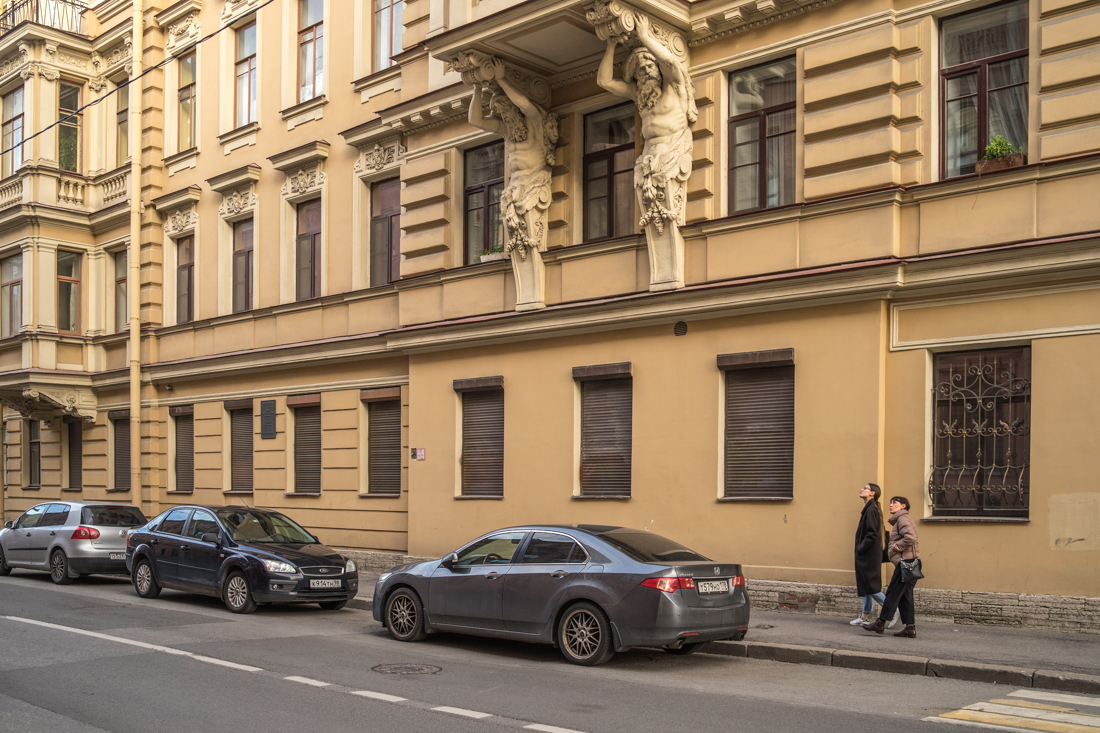 For today we will finish our pleasant walk, it's time to relax.
See you soon friends, take care of yourself and your loved ones.

| ▽ | ▽ |
| --- | --- |
| Camera | Sony A7М2 |
| Lens | Samyang 35 1,4 |
| Location | Russia |
| Post-production | in LR |
Manual processing in Lightroom
Unless otherwise specified, text and photos are copyright

---
---