Invasion of nomads (17 photos)
This year there was a large harvest of berries. Rowan and viburnum still hang in heavy red clusters. According to popular beliefs, this should mean a harsh snowy winter. This is how nature takes care of food for birds and other animals.
There is really a lot of snow. It fell out just before December. For several days a blizzard fell and this snow never melted. In recent years, it also happened that there was no snow even on New Years. But not at this time. True, I cannot say that the winter is harsh, the temperature almost never dropped below -20C.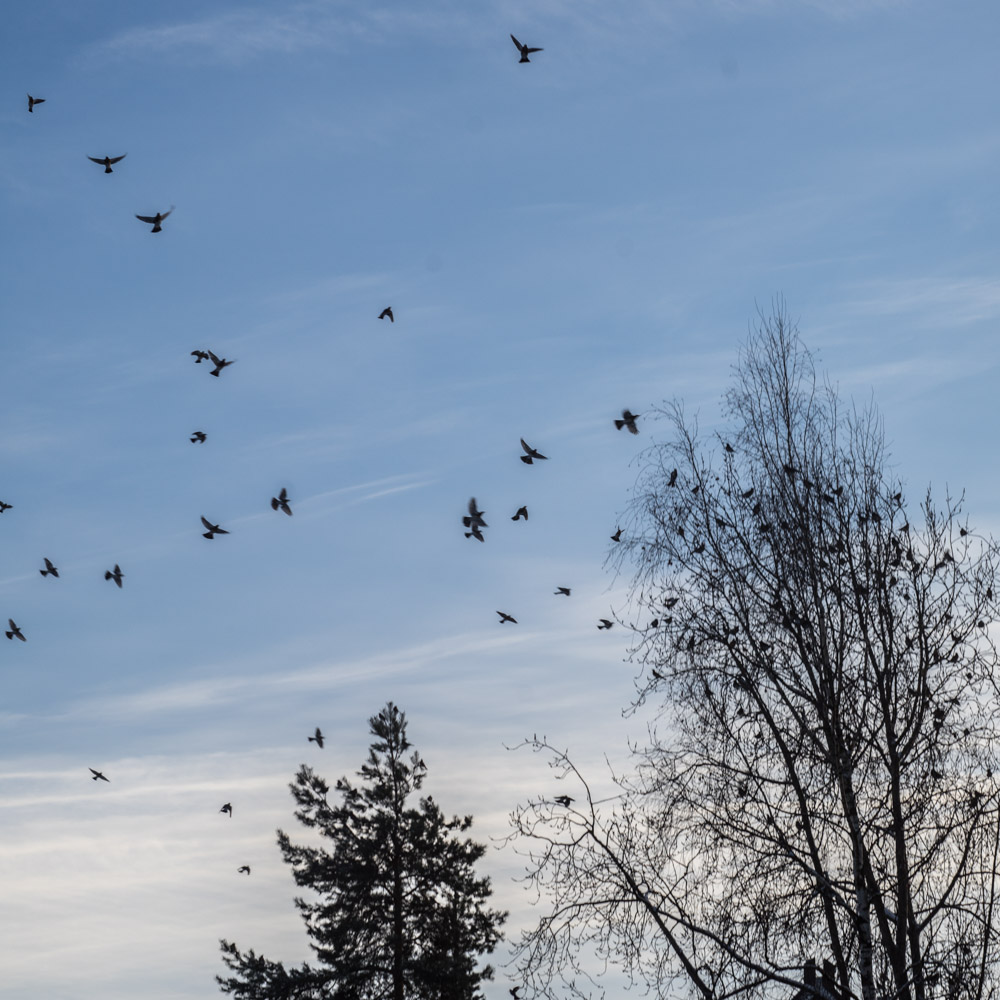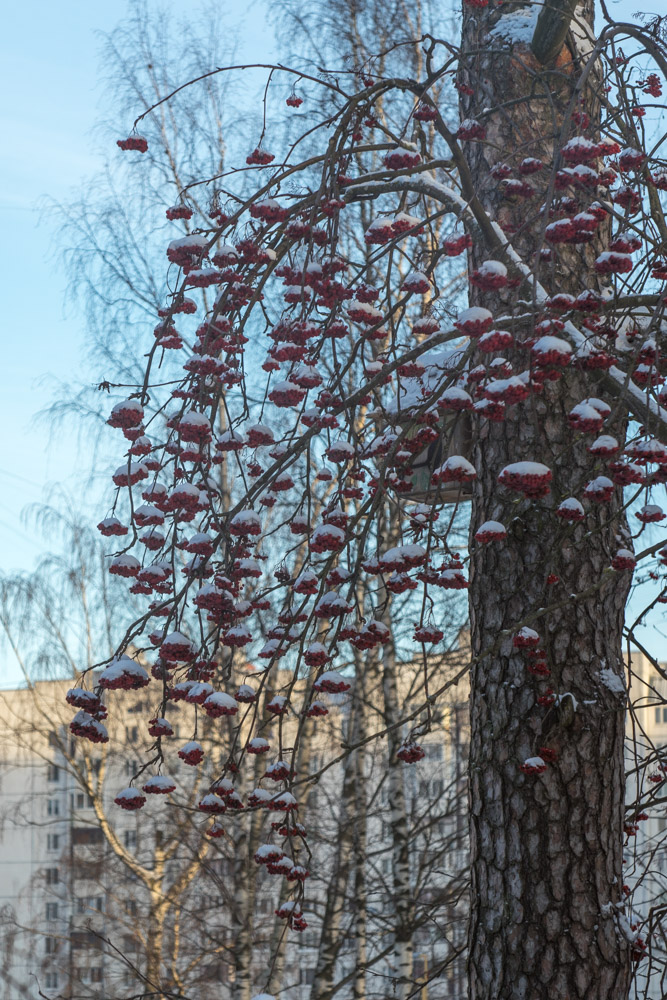 В этом году был большой урожай ягод. Рябина и калина до сих пор висят тяжёлыми красными гроздьями. Согласно народным приметам это должно означать суровую снежную зиму. Так природа заботится о пище для птиц и других животных.
Снега действительно много. Он выпал перед самым декабрём. Несколько дней мела метель и этот снег так ни разу не растаял. В последние годы бывало и так, что снега не было даже на Новый Год. Но не в этот раз. Правда, я не могу сказать, что зима сурова, температура почти не опускалась ниже -20С.
У меня есть ощущение, что красные спелые ягоды на деревьях скоро исчезнут. Пару дней назад я увидел стаю кочевников. Это дикие птицы и они не подпускали близко к себе. А у меня не было с собой телеобъектива. Я могу только предположить, что это дрозды-рябинники. Но они показались мне довольно крупными, размером с сойку. Но ели бы это были сойки, то я бы понял по их характерному волшебному пению, которое нельзя долго терпеть.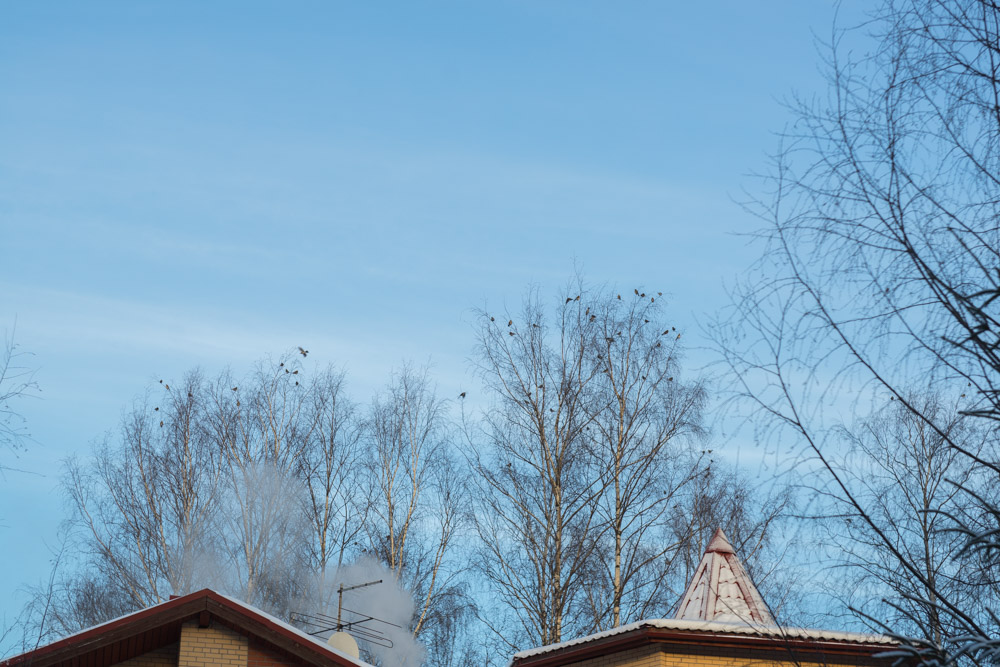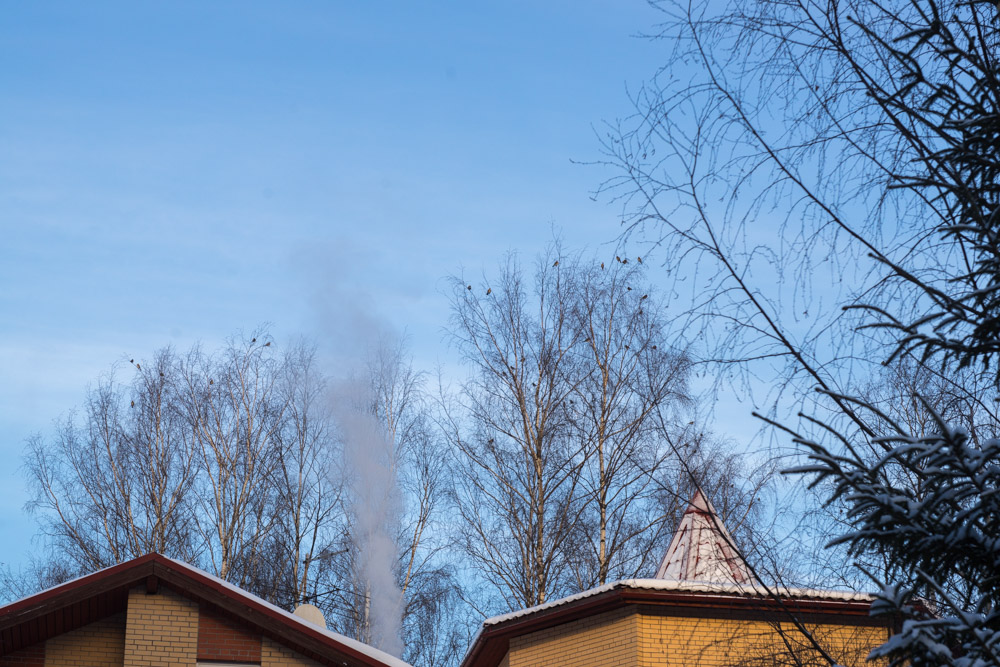 I remember these robbers from years past. But this always happened before, around the middle or the end of autumn. The sidewalks were red from pecked and crushed rowan berries. Apparently there are a lot of berries not only here and the nomads were in no hurry, they systematically destroyed the food base and moved on.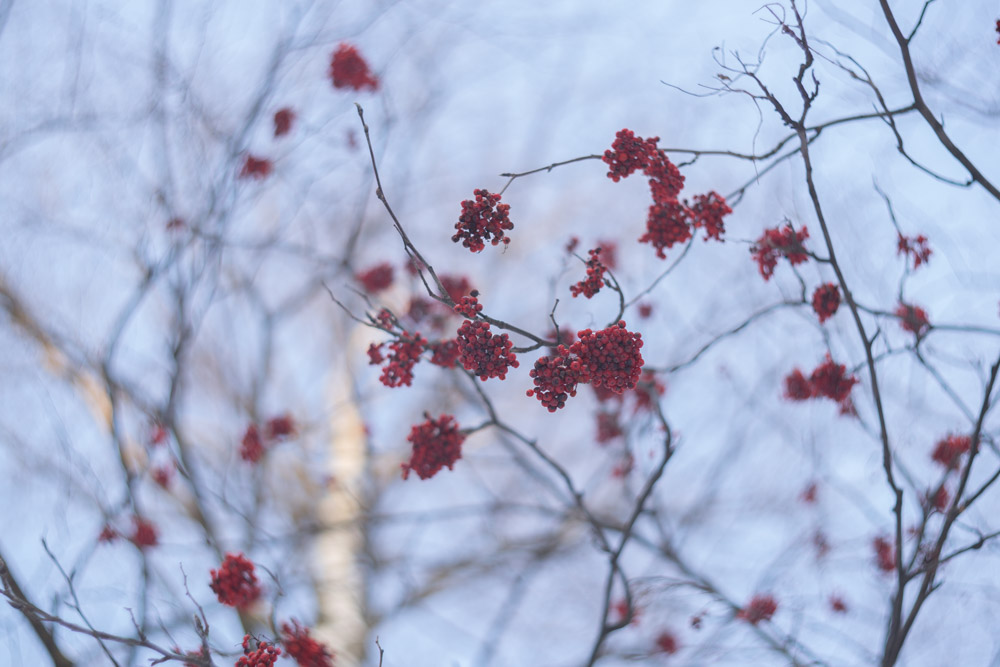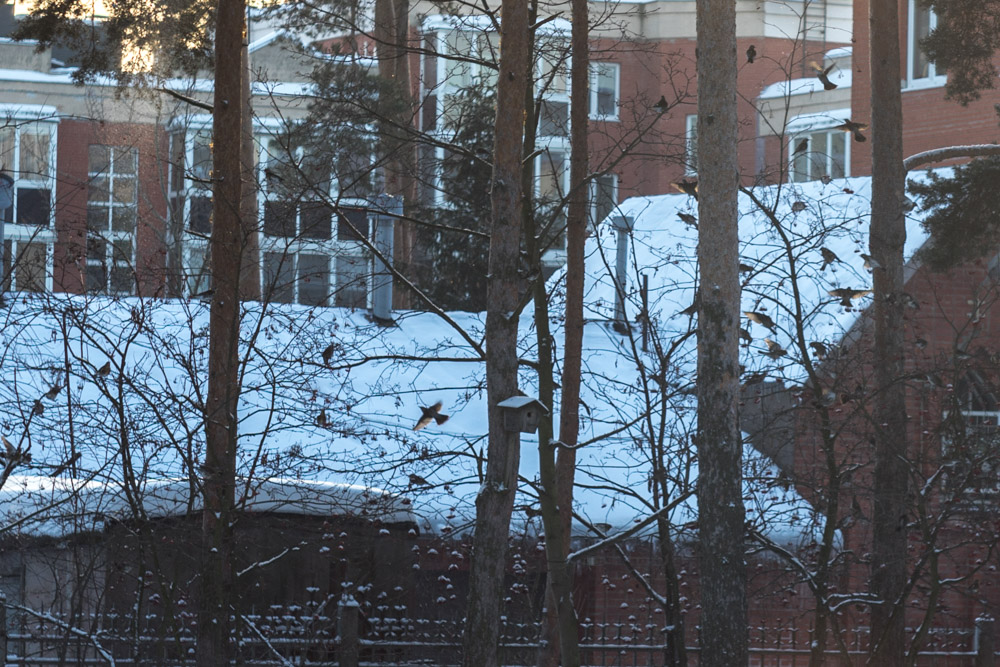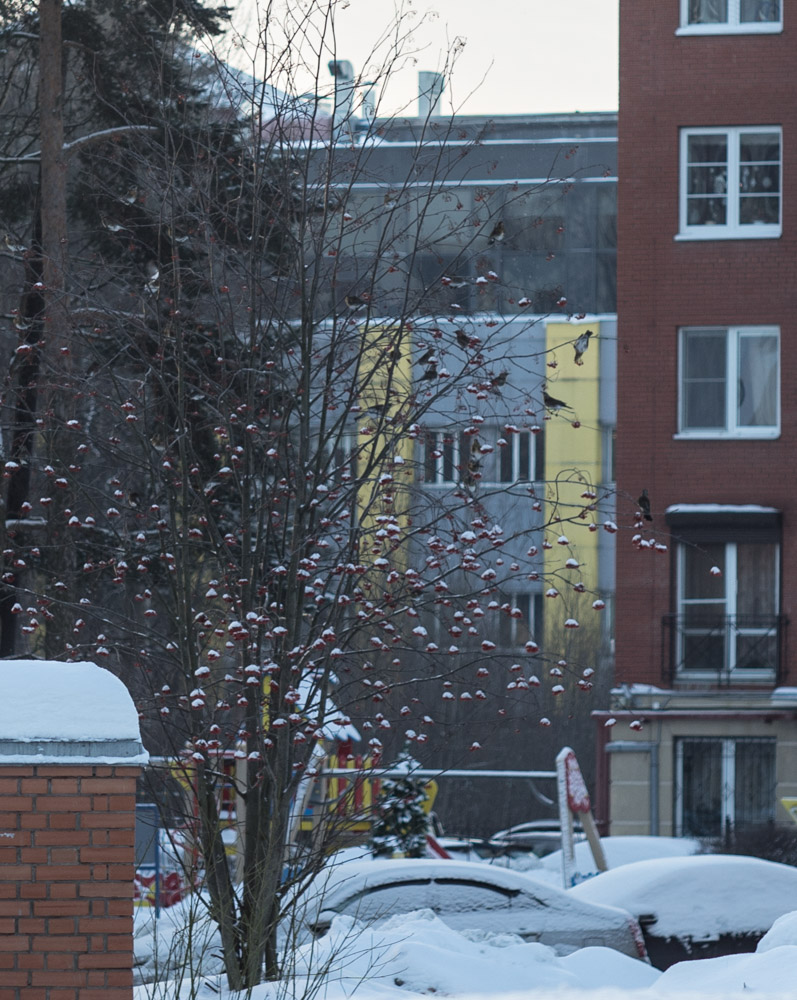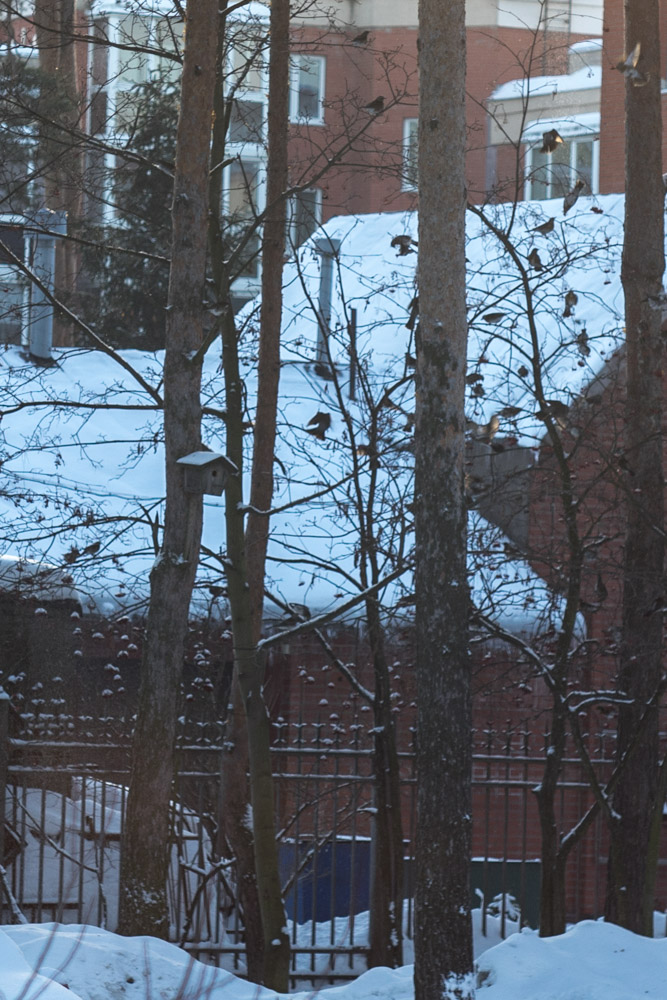 They are not very visible against the background of houses, but where snow has become the background, you can see how they peck at rowan berries. Because of the fences, I could not get closer, and they would hardly have let me in.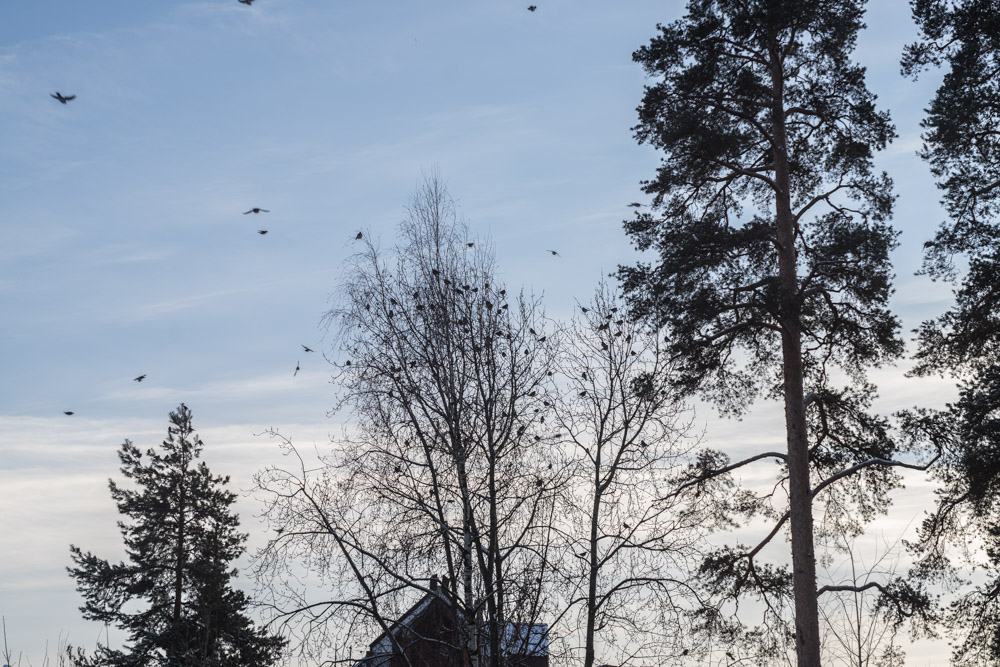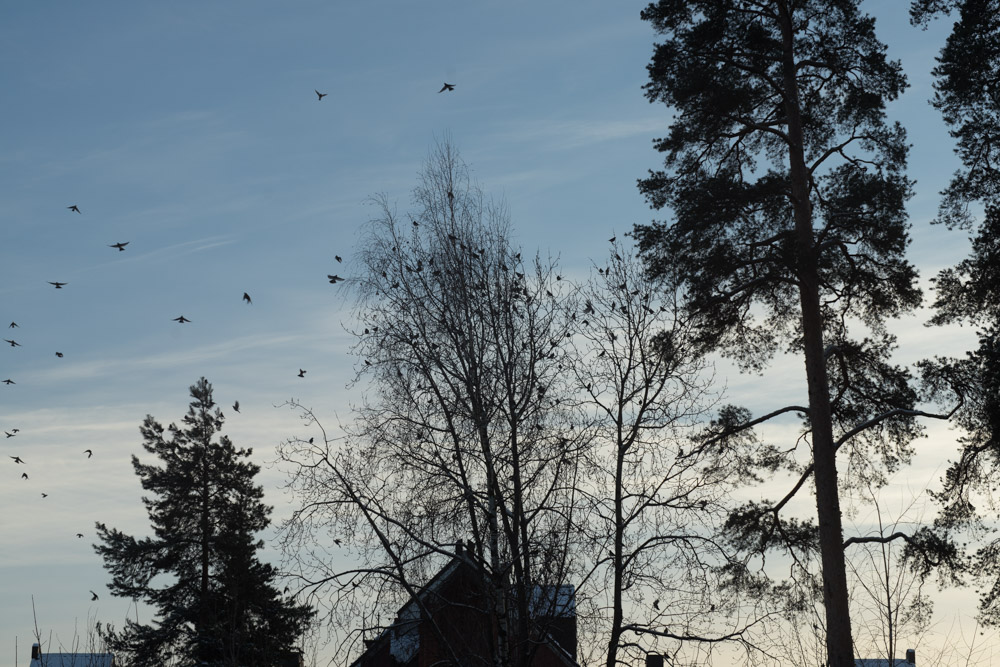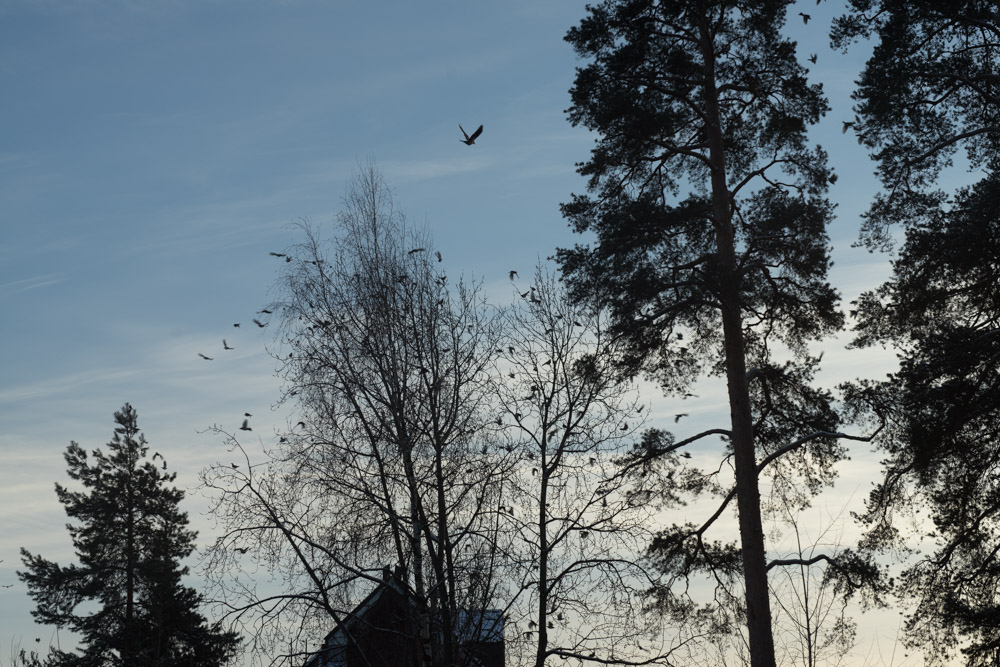 The flock is quite large and I found it on the outskirts of the city. Apparently, this is just the beginning of the raid.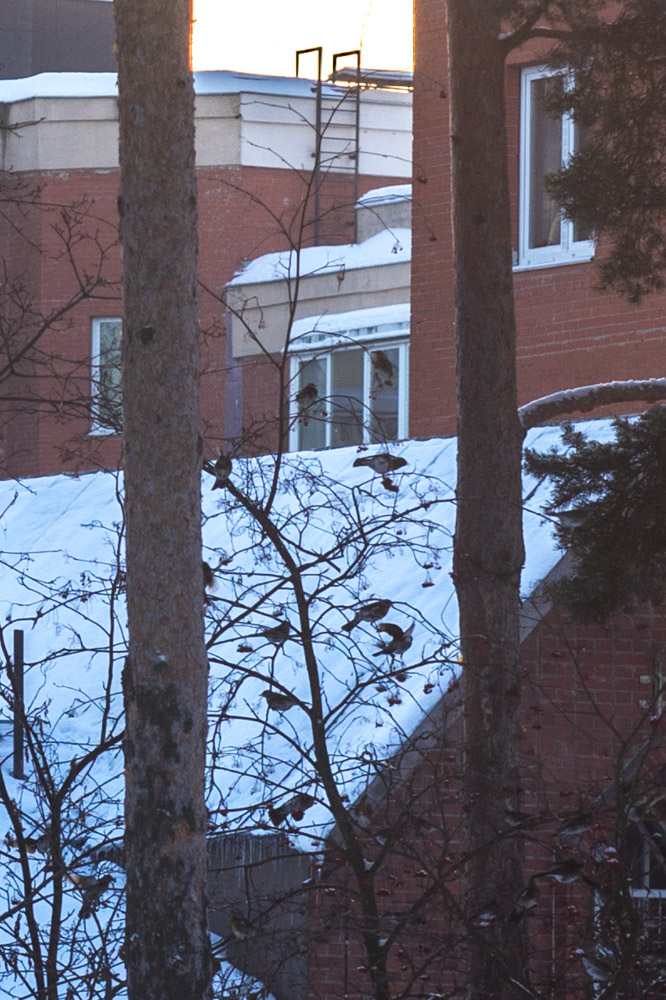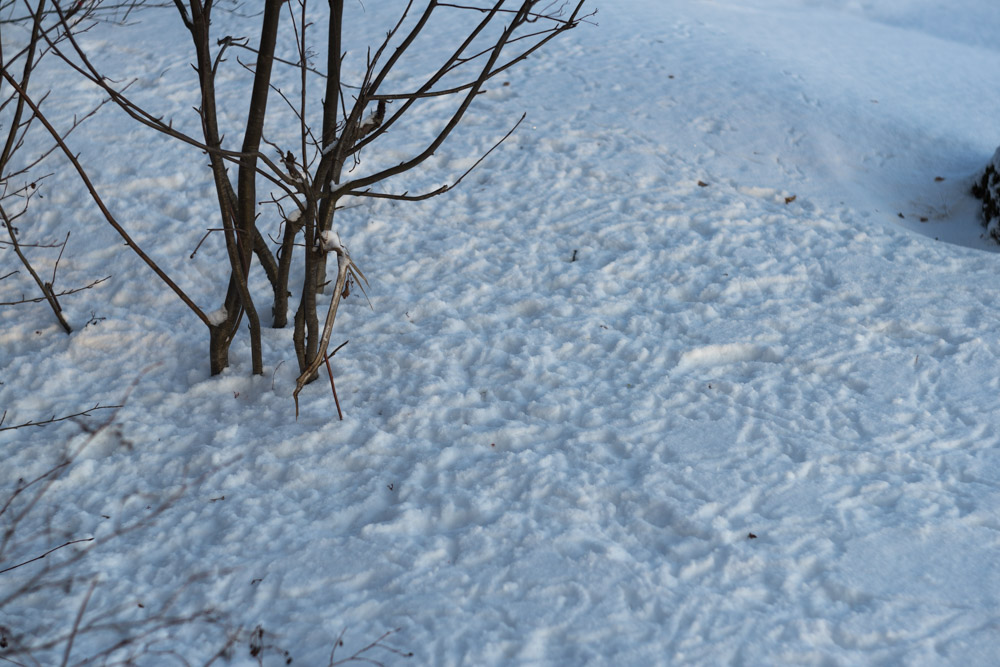 What surprised me was the absence of berries under the bush and a lot of bird tracks. The snow is literally compacted by bird paws. They seem to understand that food should be treated more carefully this winter.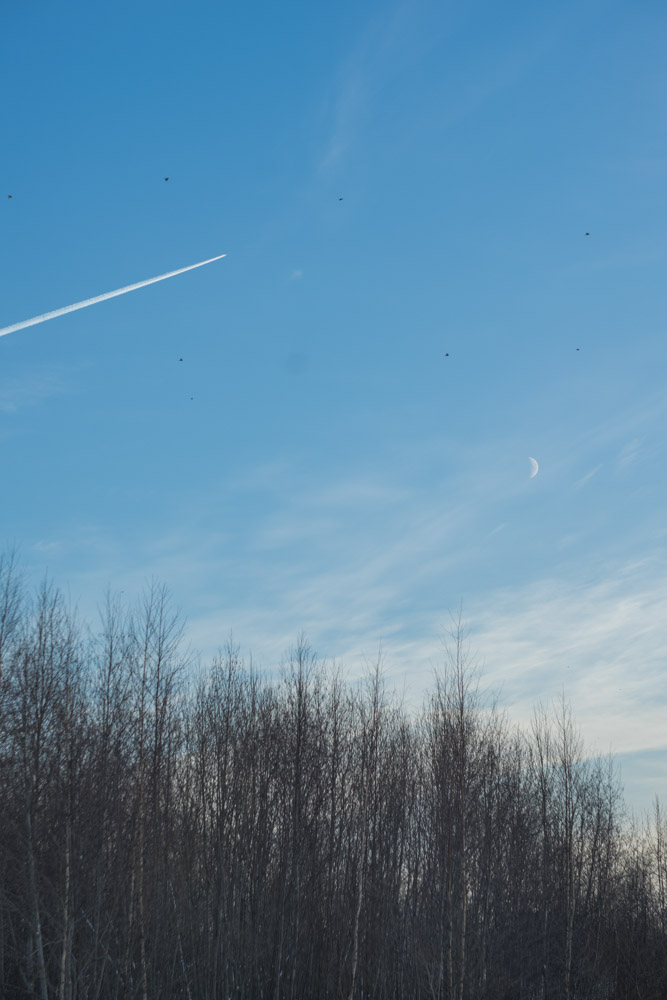 Much later, almost in the evening, I was shooting the young moon and the trail of the plane, and here, too, these birds, flying from the forest towards the city, got into the frame.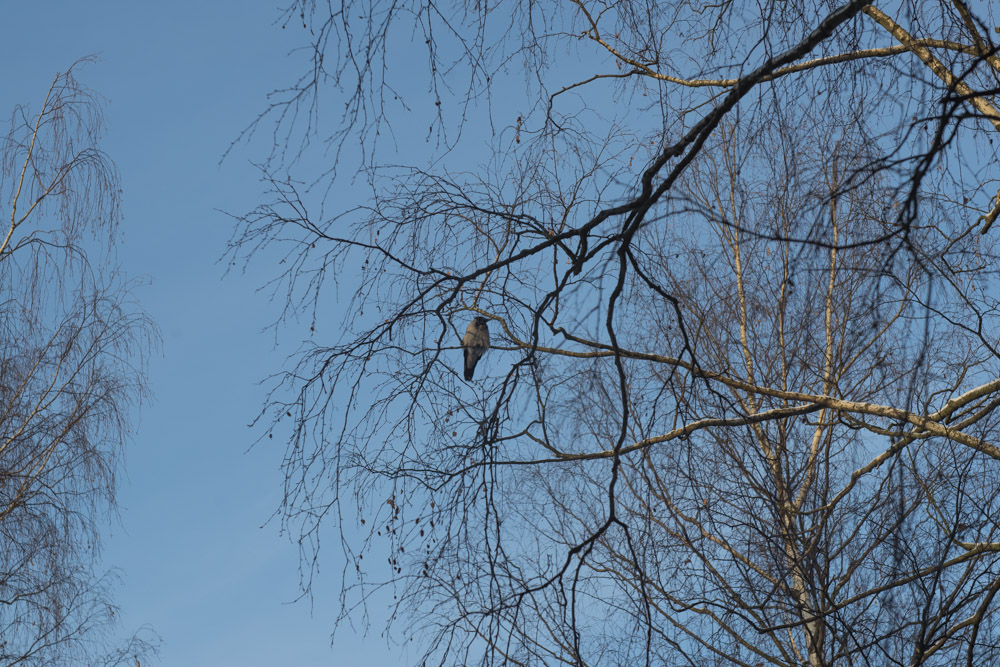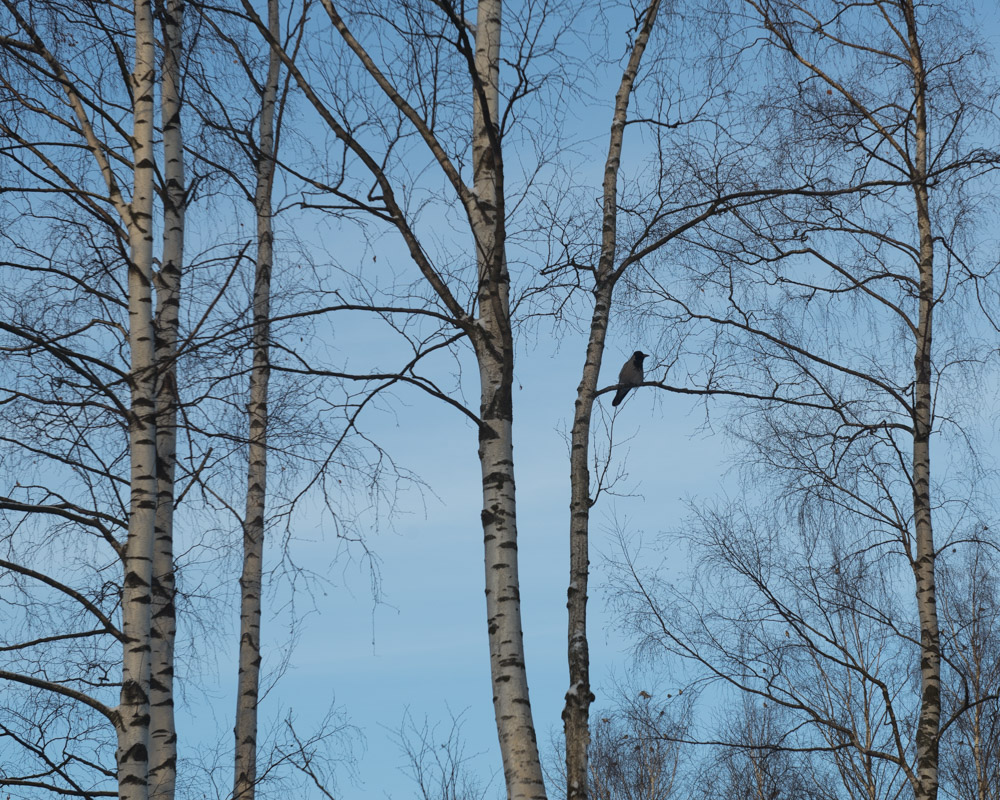 Looking at these crows, I thought they were sad. Probably there is something ...

| ▽ | ▽ |
| --- | --- |
| Camera | Sony A7М2 |
| Lens | Helios-40-2 |
| Location | Russia |
| Post-production | in LR |
Manual processing in Lightroom
Unless otherwise specified, text and photos are copyright
From Russia with Love


---
---