... "there is nothing here"
Today we will walk along the facades and look into the windows. And then we'll go down to the sinful earth and into the courtyard.
As you understand, I could not pass by this picturesque window. Next time we will jump from balcony to balcony, but for now only a light warm-up.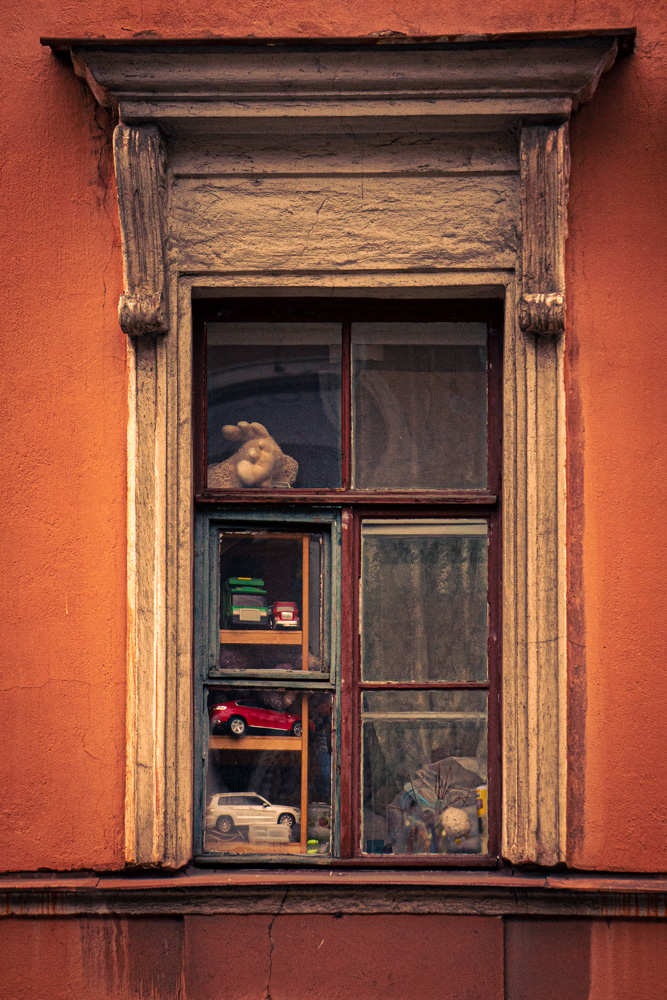 It was getting dark when I flew past this old 19th century facade. Looking at the light of the lamp, I almost got tangled in the branches, but I was definitely lucky. I didn't even knock out my eye.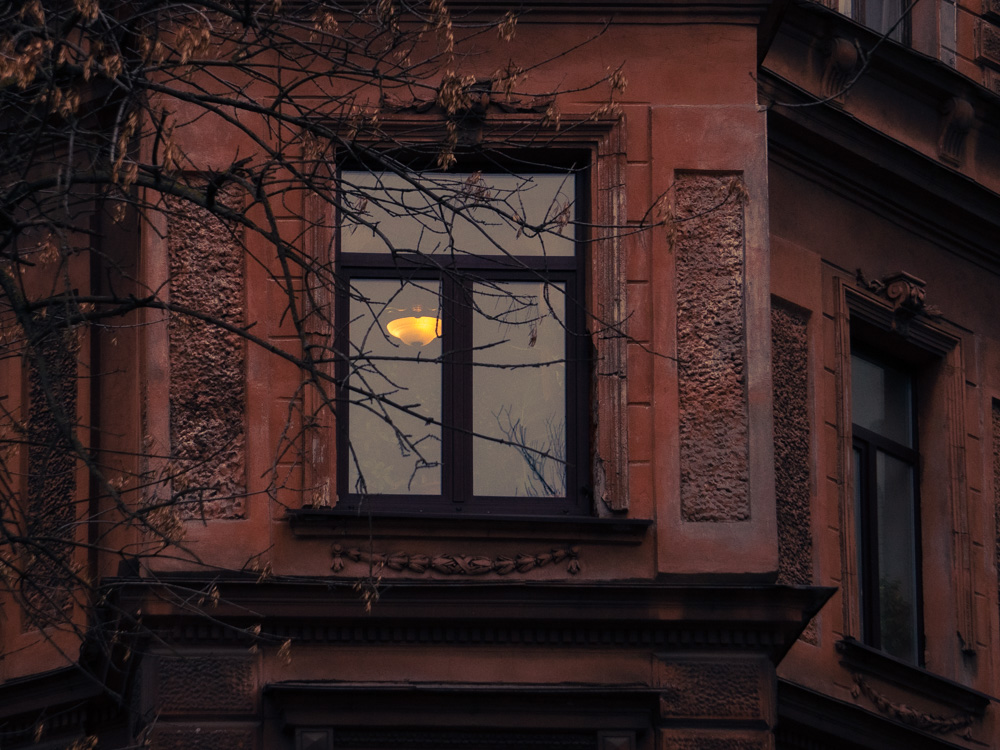 This wall was too warm, I was flying and basking in its rays. But from this balcony my pilgrimage began, which I will show one day.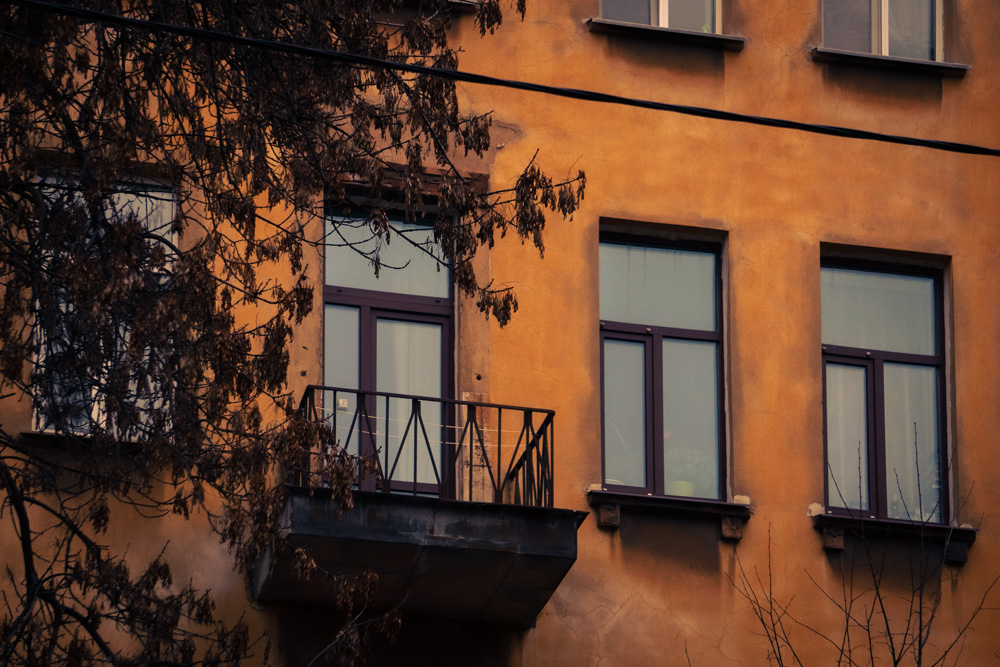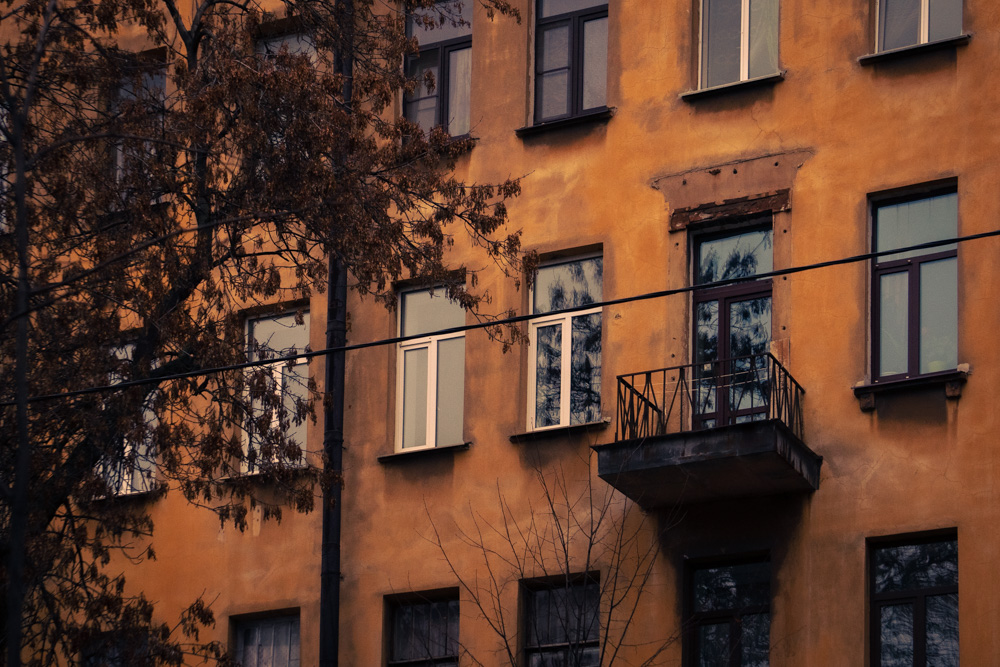 But it's time to get down to earth and look into a couple of yards. It's getting too cool upstairs and the pigeons have started to worry.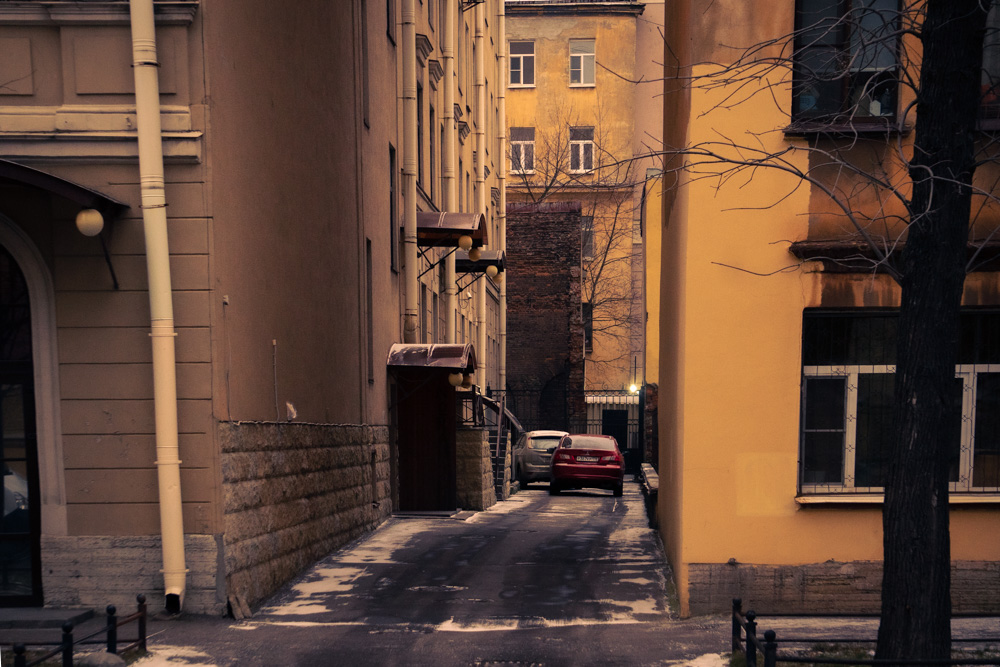 Hm... there is also something to see here. I bet there's a lot of interesting stuff there...Well, well, well...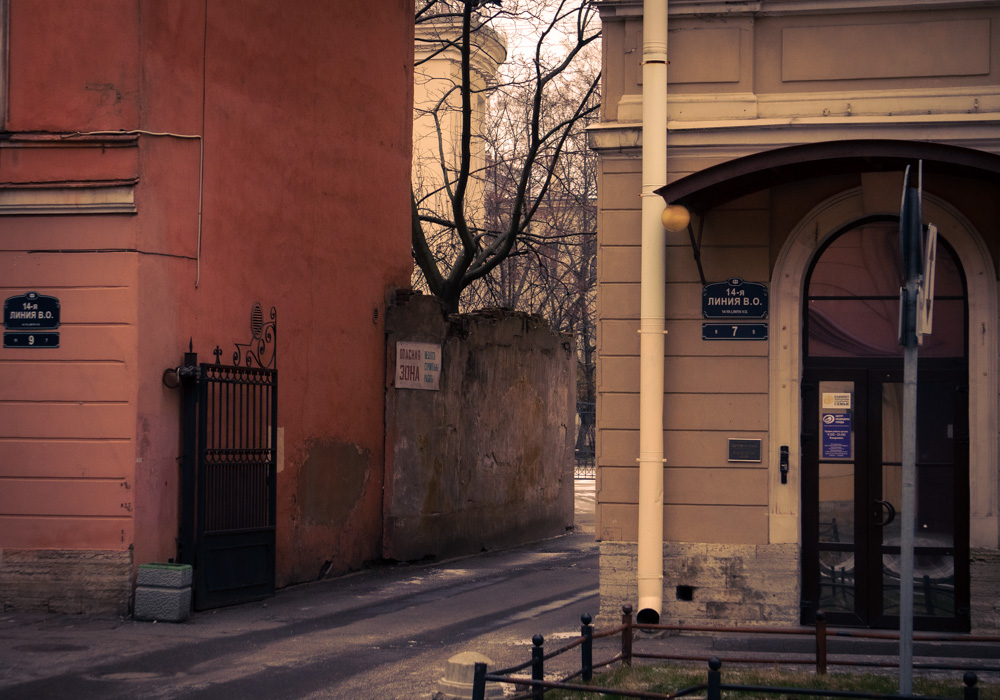 Small children, young mothers... I think I'll remember this yard...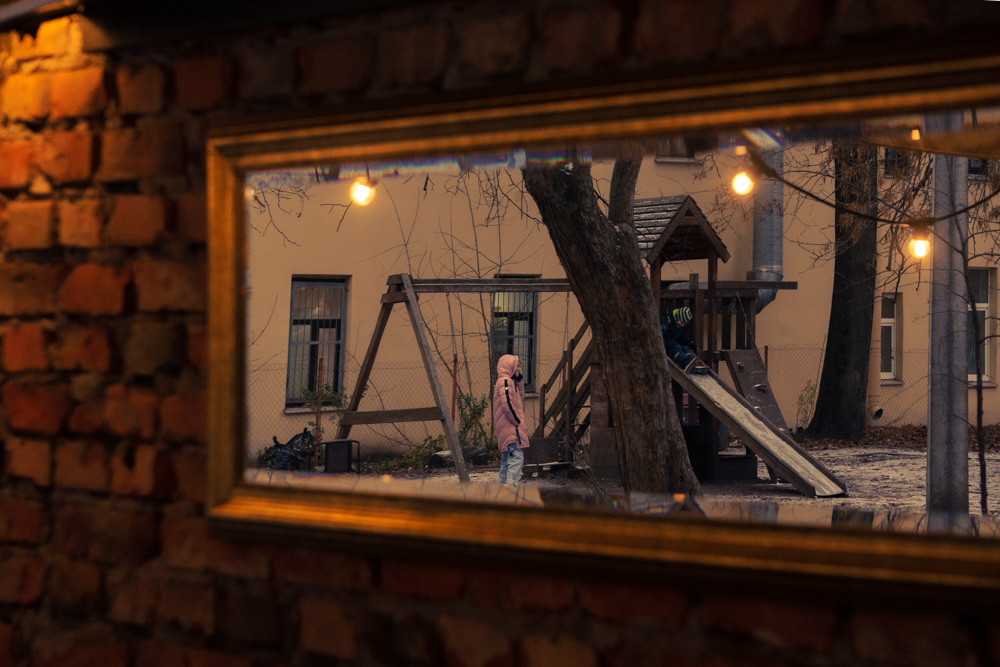 But... what is it?...(the inscription in Russian is "there is nothing here") ... no, I am erasing this courtyard from my memory... there's nothing here... or is there?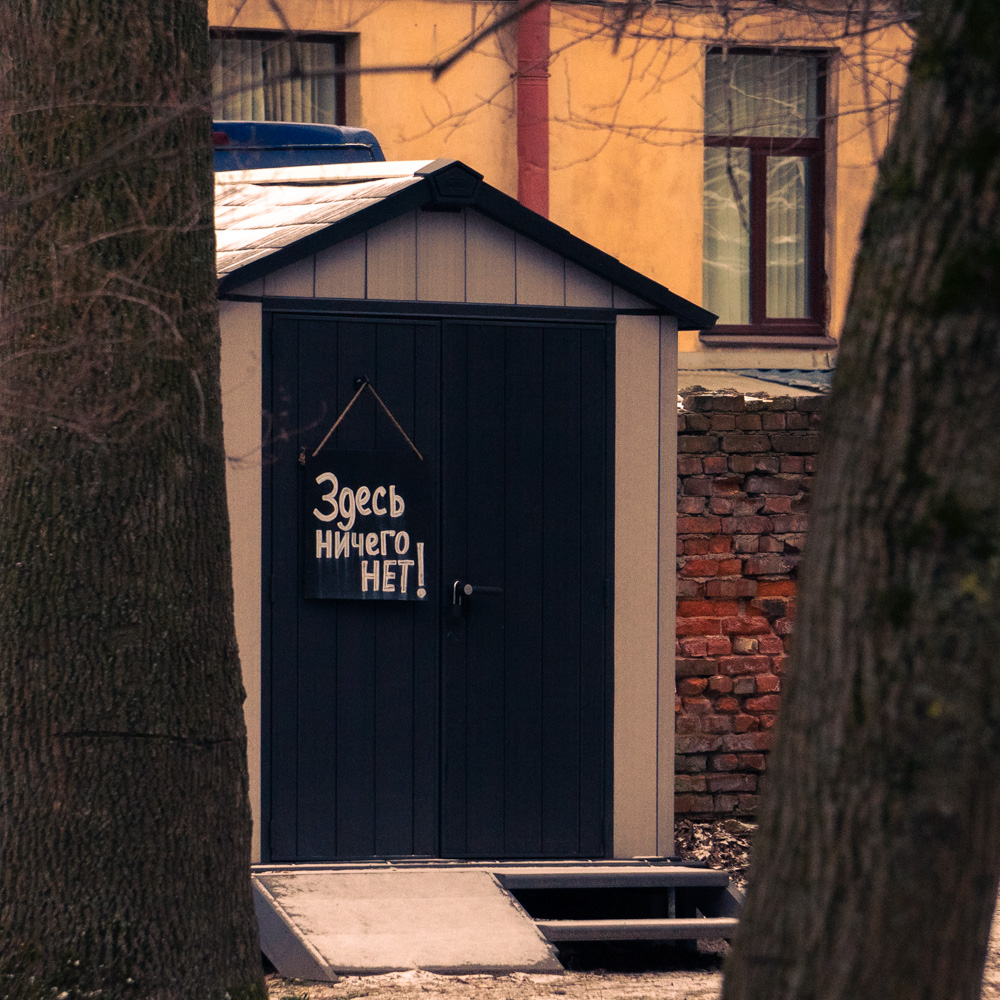 | ▽ | ▽ |
| --- | --- |
| Camera | Sony A7М2 |
| Lens | Sony 55-210 |
| Location | Russia |
| Post-production | in LR |
Manual processing in Lightroom
Unless otherwise specified, text and photos are copyright


---
---