Вlack and white magic #MONOMAD
The night city is full of colorful lights. Especially if this city has just moved the celebration of the New Year. In addition, all the lights are multi-colored...
And let's just remove the color completely, leaving only black and white and their midtones.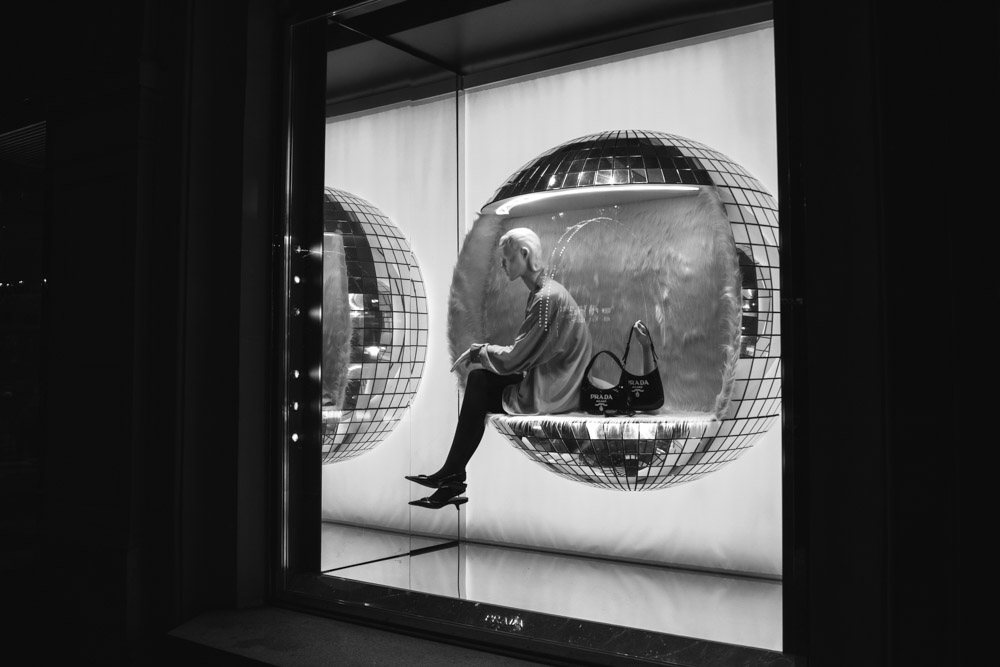 Ночной город пестрит разноцветными огнями. Особенно, если этот город только что перенёс празднование Нового года. Кроме того, все огни разноцветные...
А давайте просто уберём цвет совсем, оставим только чёрный и белый и их полутона.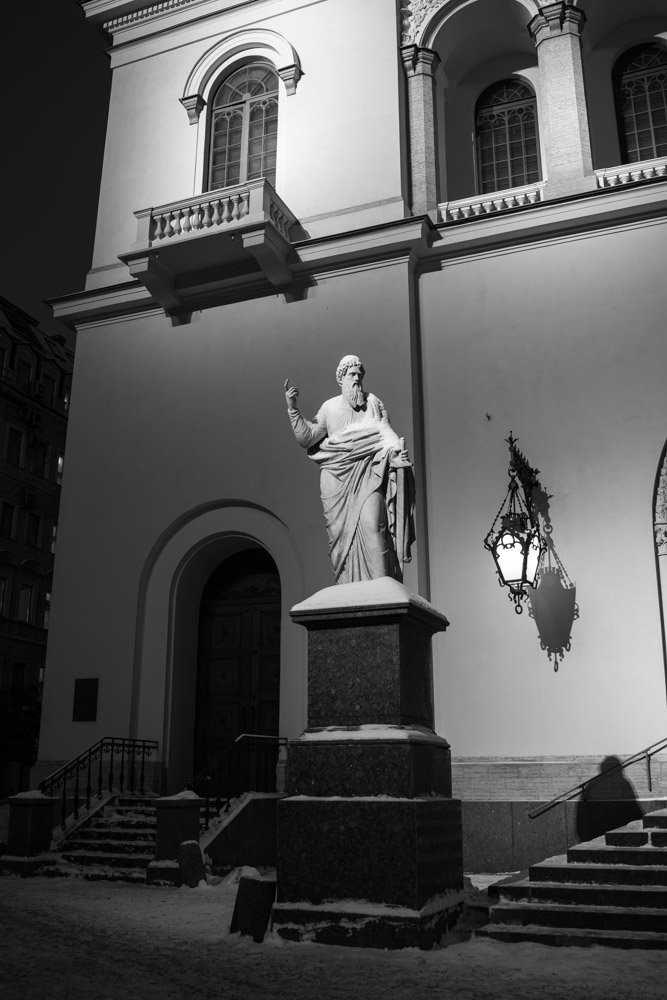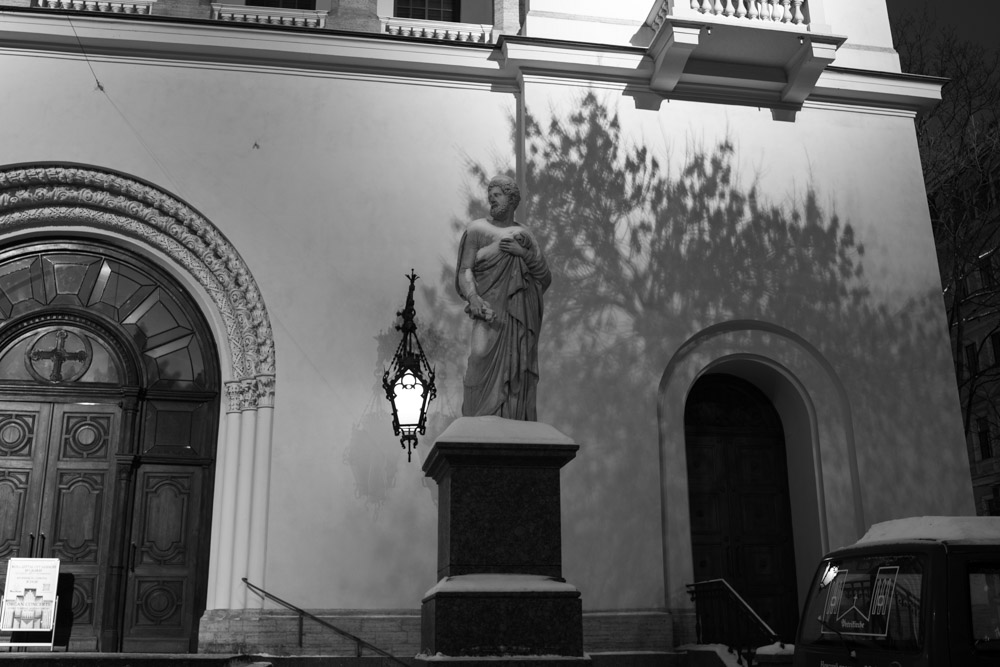 The magic happened...now we can see pure shapes. Nothing distracts our attention. We can touch the essence of what is happening.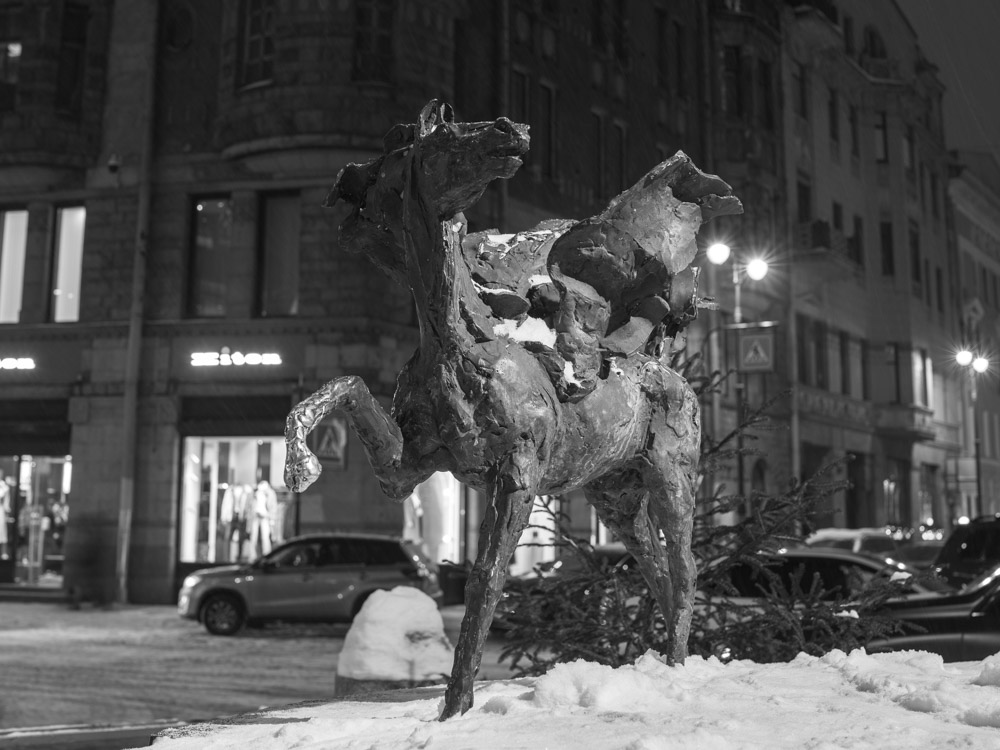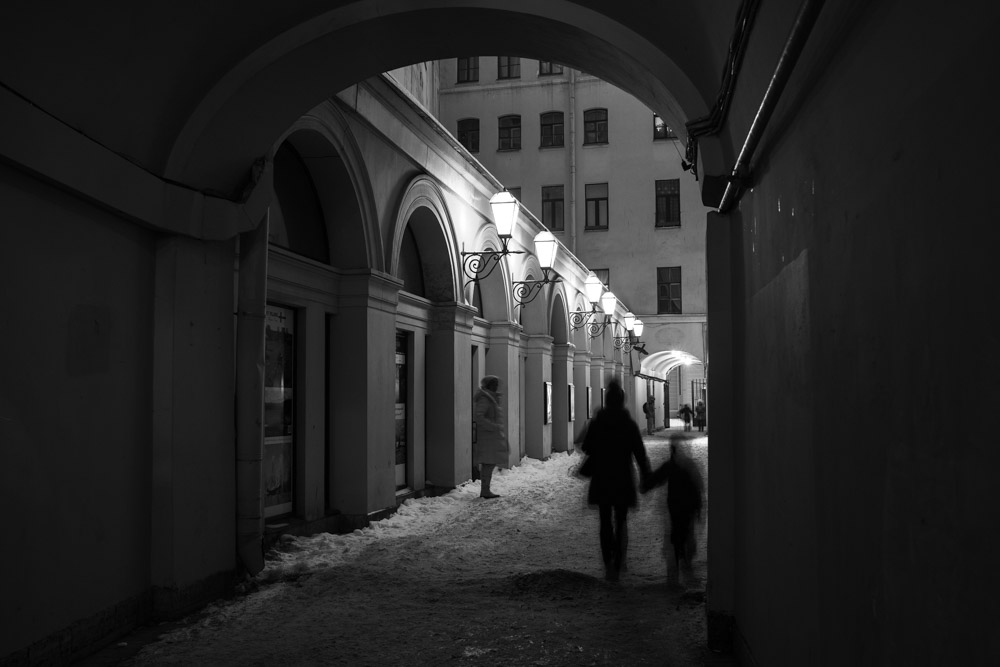 The city is tired of the noise of the holiday, it is resting. He returns to his normal life.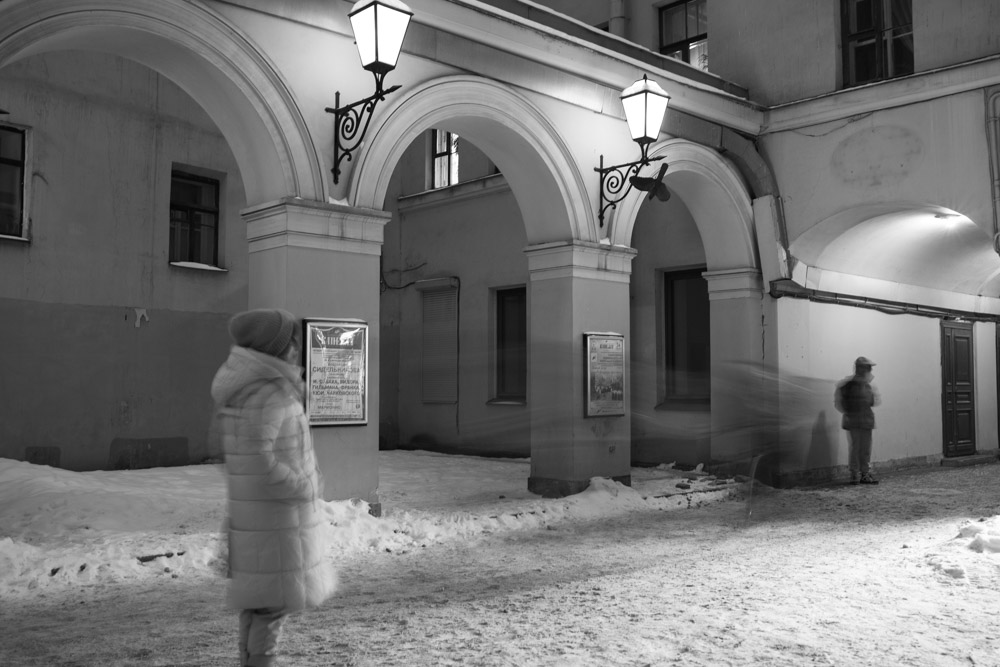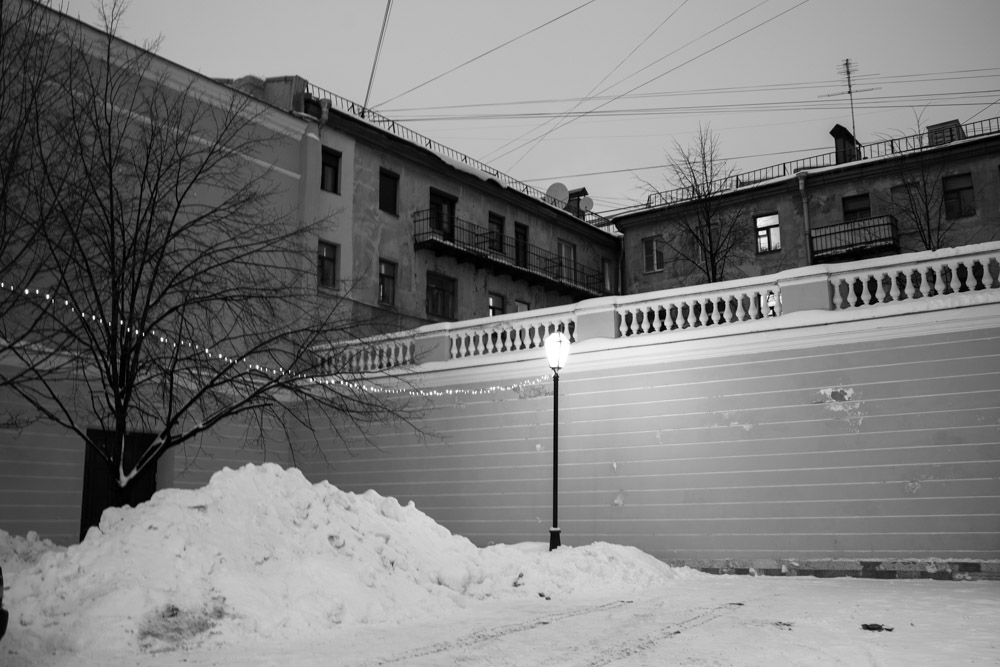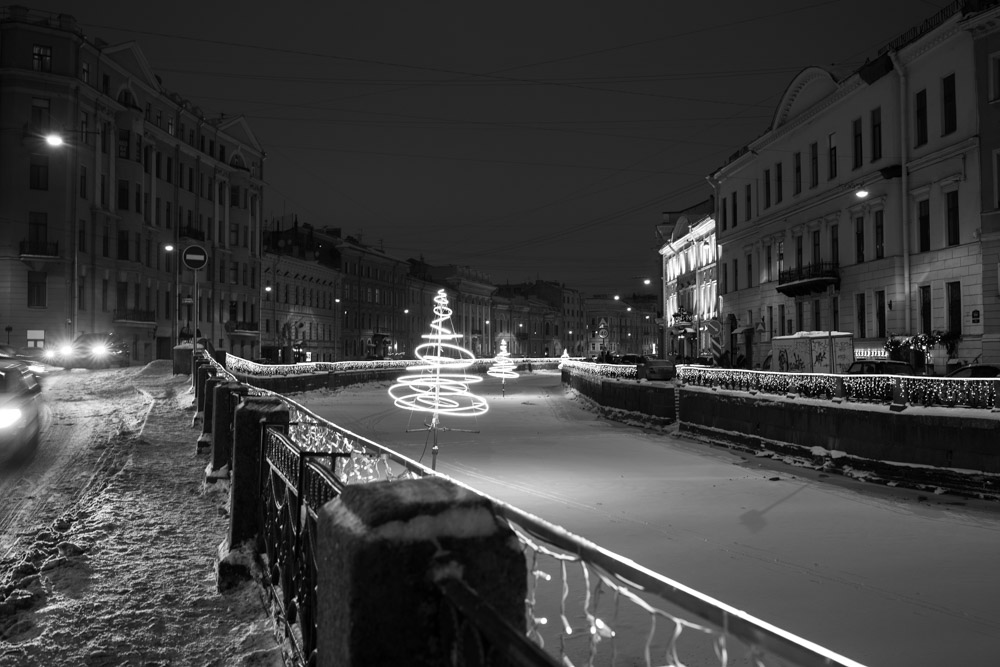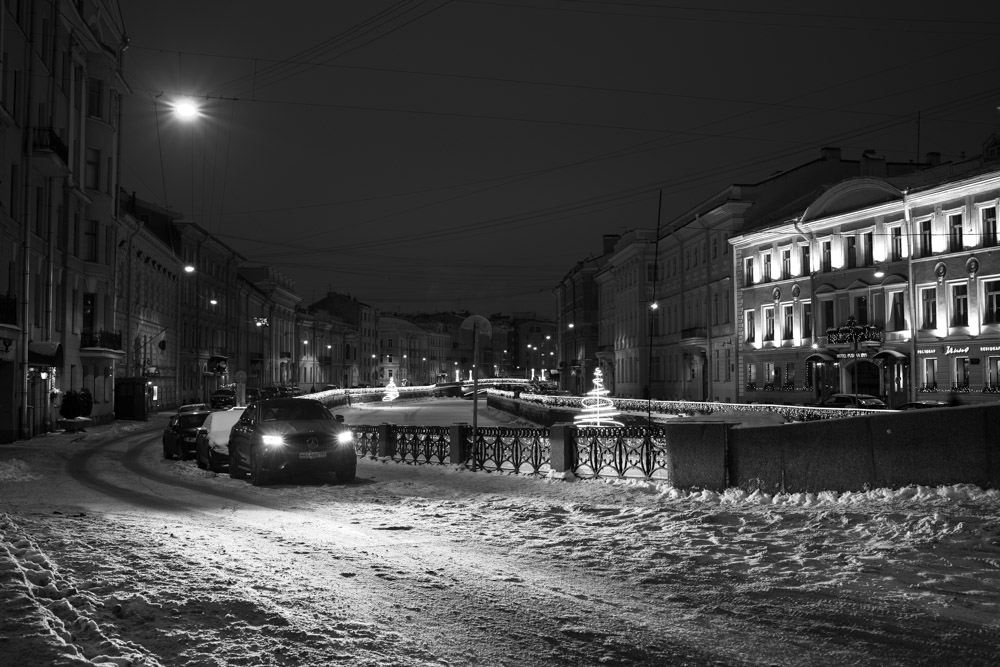 Something else reminds of the holiday, but no longer intrusive, but as if by chance.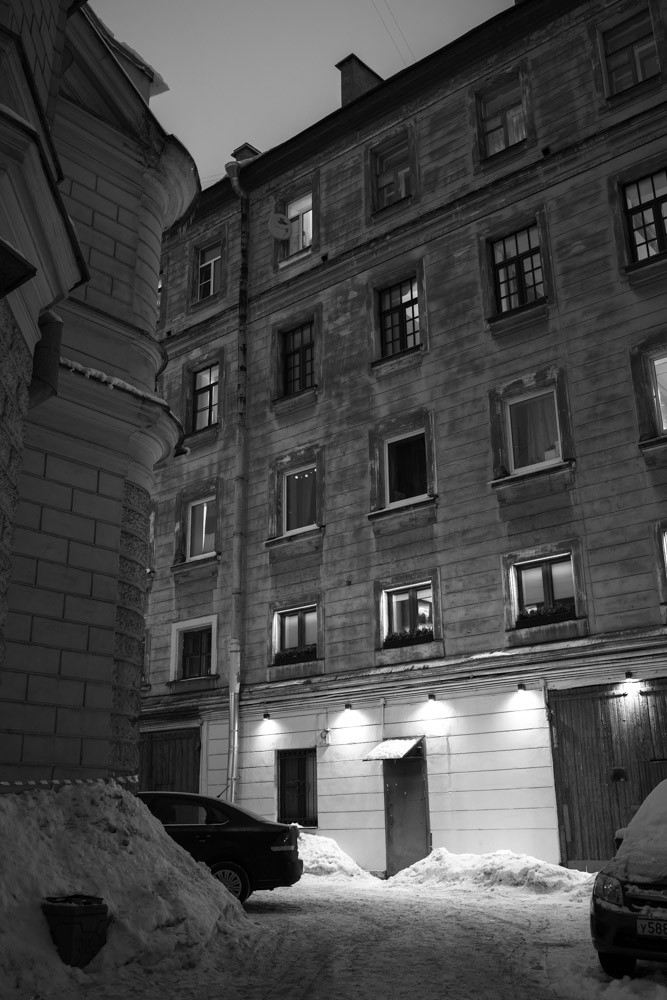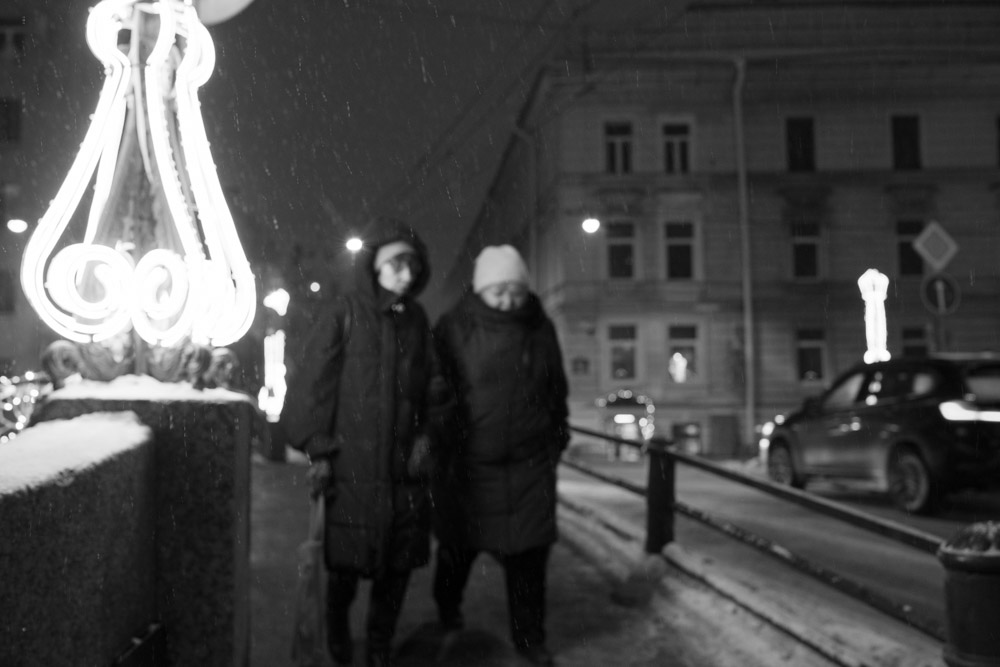 A little more, a few more steps, a few more words... the eyes close and there comes an immersion into the peace of the night...

| ▽ | ▽ |
| --- | --- |
| Camera | Sony A7М2 |
| Lens | Samyang 35 1,4 |
| Location | Russia |
| Post-production | in LR |
Manual processing in Lightroom
Unless otherwise specified, text and photos are copyright
From Russia with Love


---
---