Wednesday walk along the seashore
The Baltic Sea can be considered one of the northern seas. It's definitely not southern at least. At the end of April, you can still find remnants of snow and ice on the shore. But this only gives a local flavor to your walk.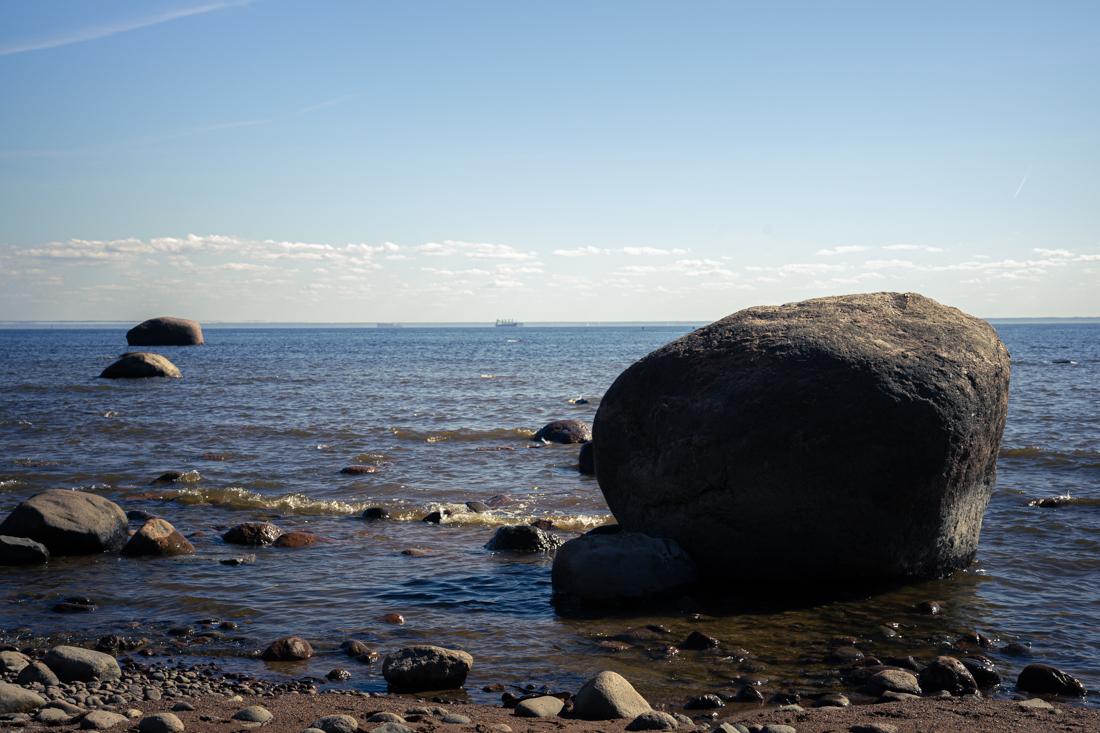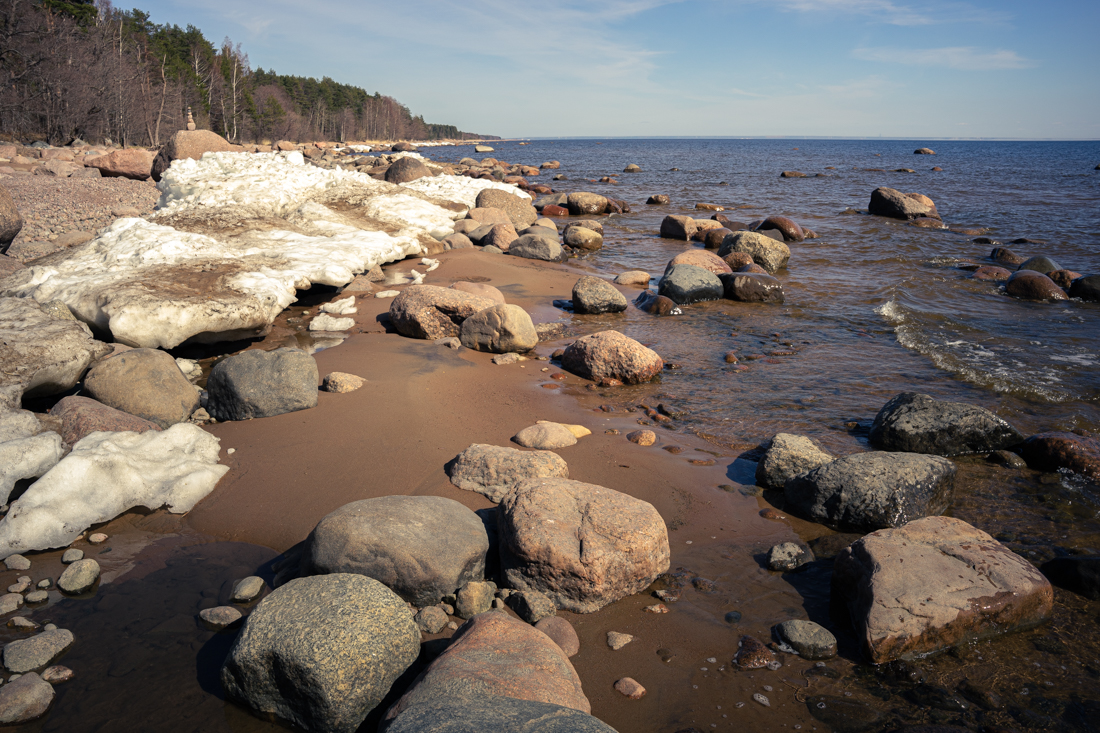 Of course, you can't swim now (unless, of course, you are not a walrus), but the sea remains the sea and the sea air is now as clean as ever. There are no decomposing algae on the shore, the water is cold and transparent.
And after the snow has gone, it's interesting to look at everything that opens up to you after a long winter.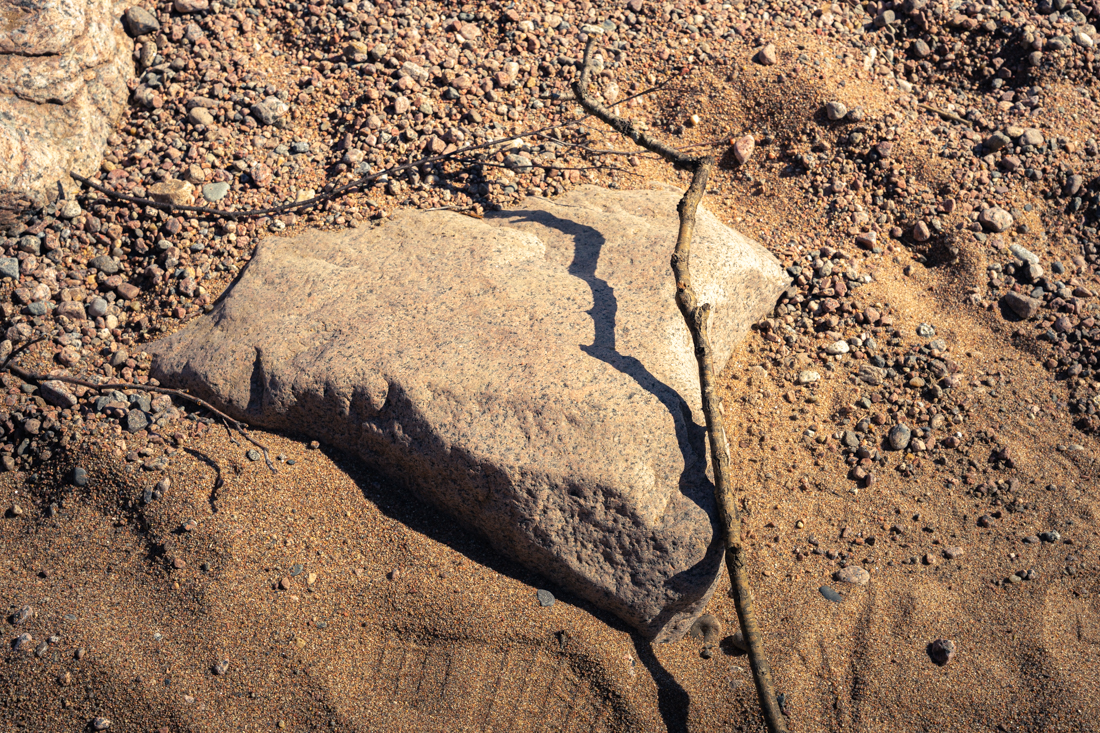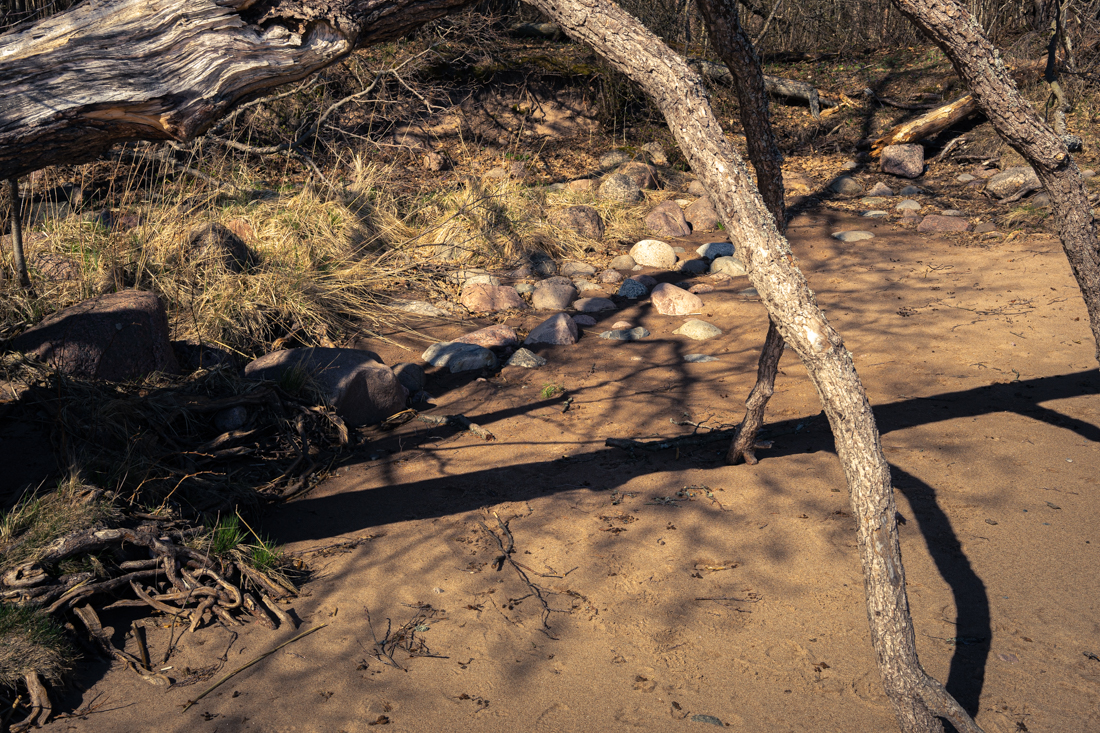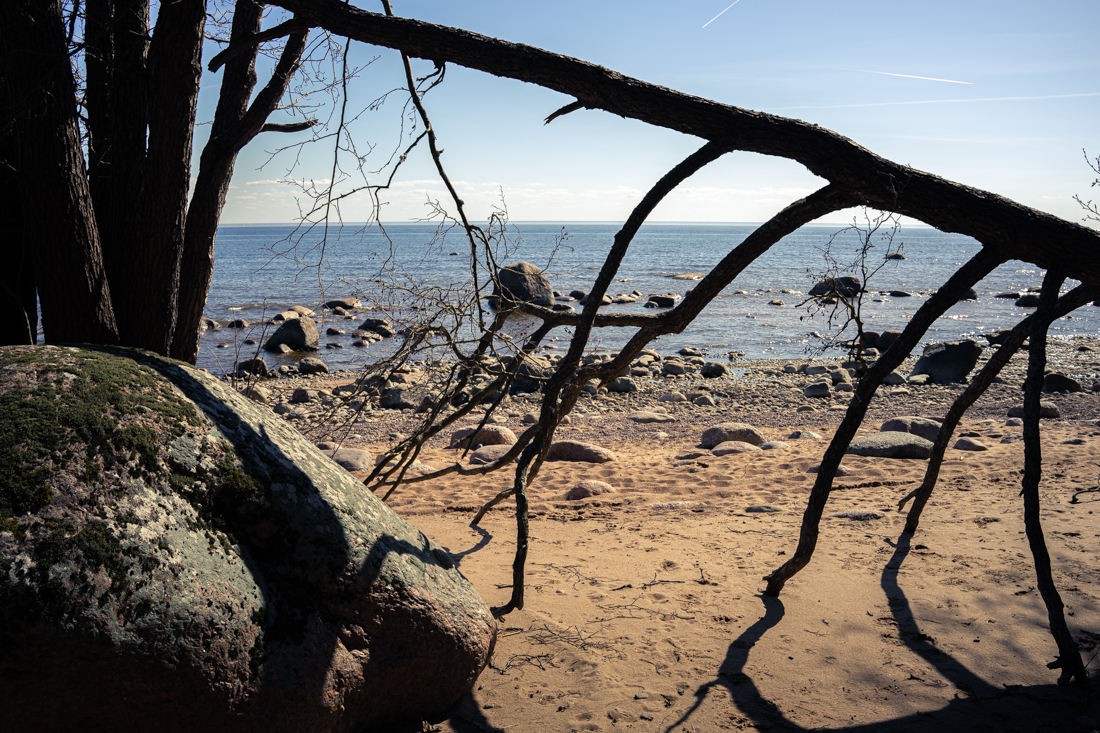 Not everyone managed to survive this winter. This tree was not here in autumn in such a deplorable state. Now it resembles the skeleton of a large animal.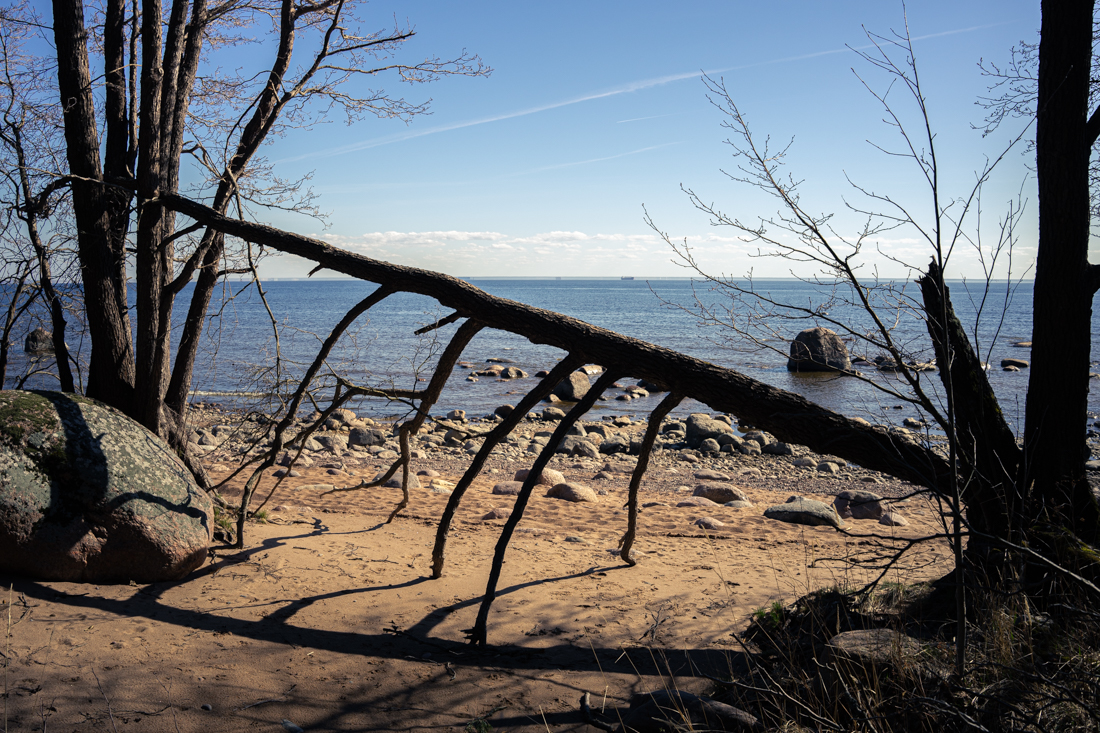 And this stream of meltwater from the forest never reached the sea. He was swallowed up by the sand.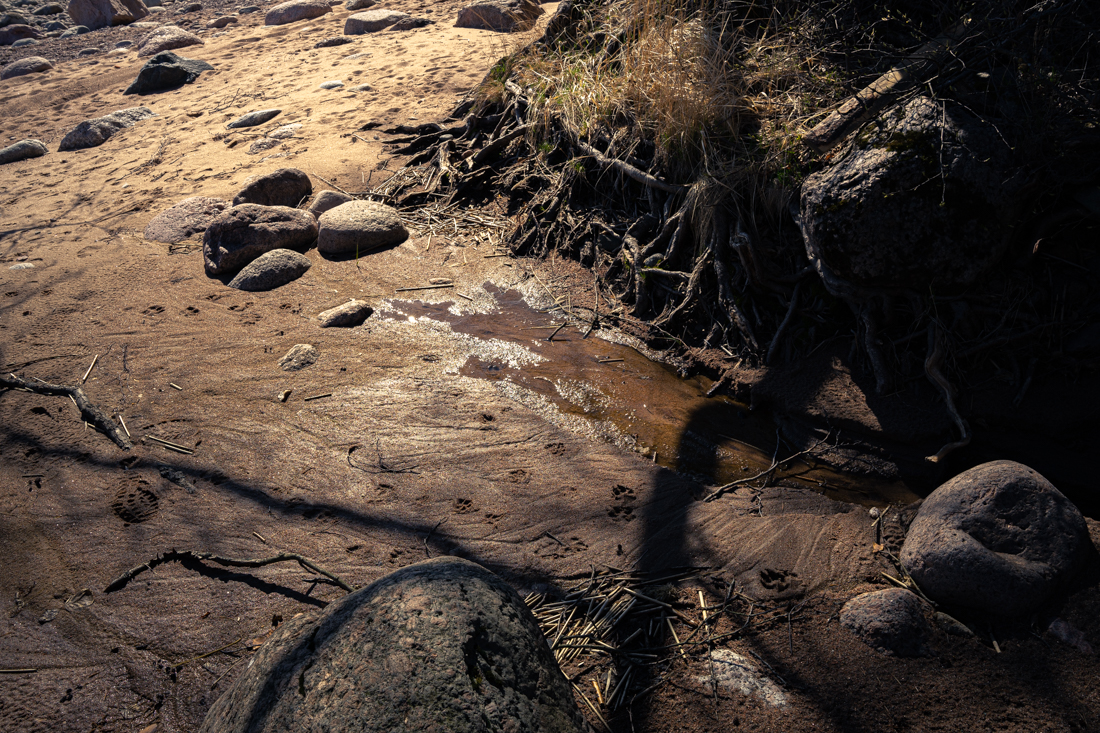 Last year's grass is like the remnants of hair on aging roots. It will take a little time and the young grass will absorb the gray hair and update the hairstyle, but for now everything reminds of the recent winter.
And only the serene stones lie quietly on their thick sides and admire the sea and the sun.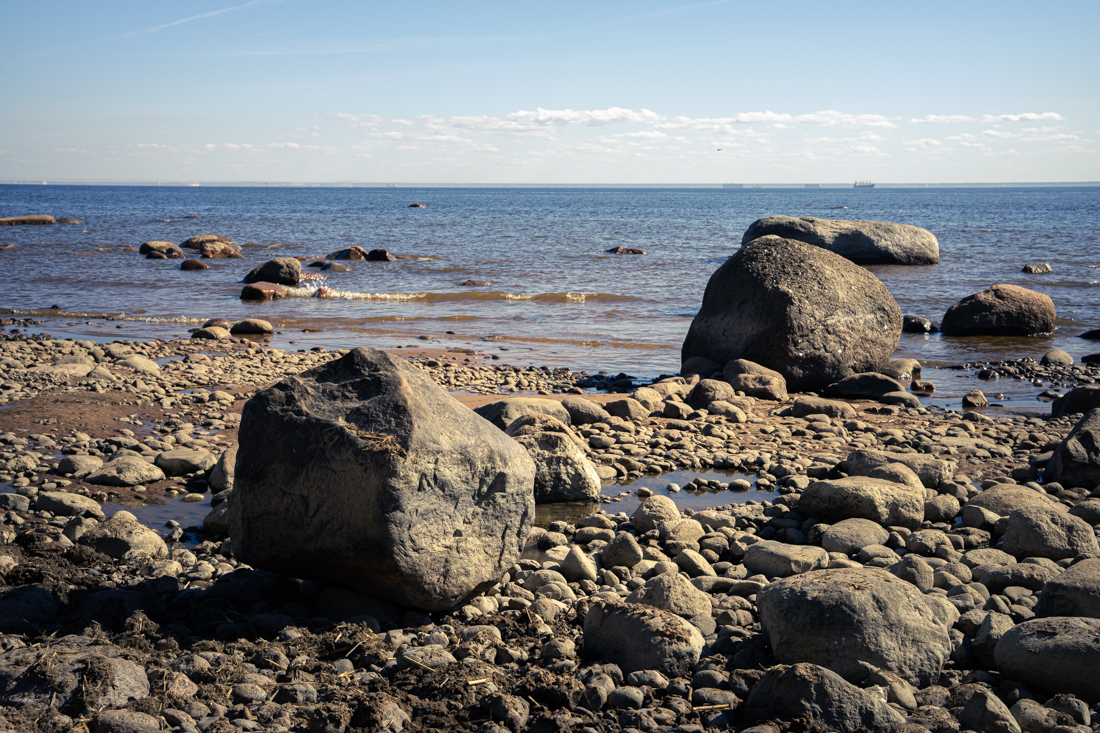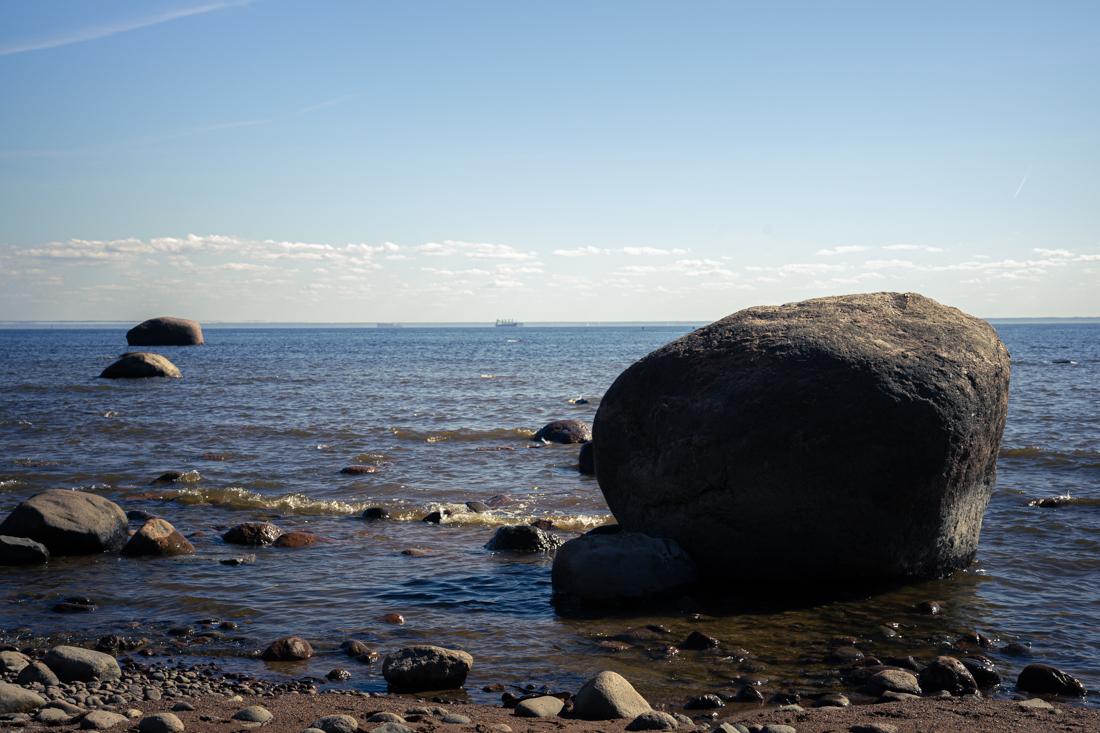 Unless otherwise specified, text and photos are copyright







---
---