Wild trails (visual walk of 13 photos)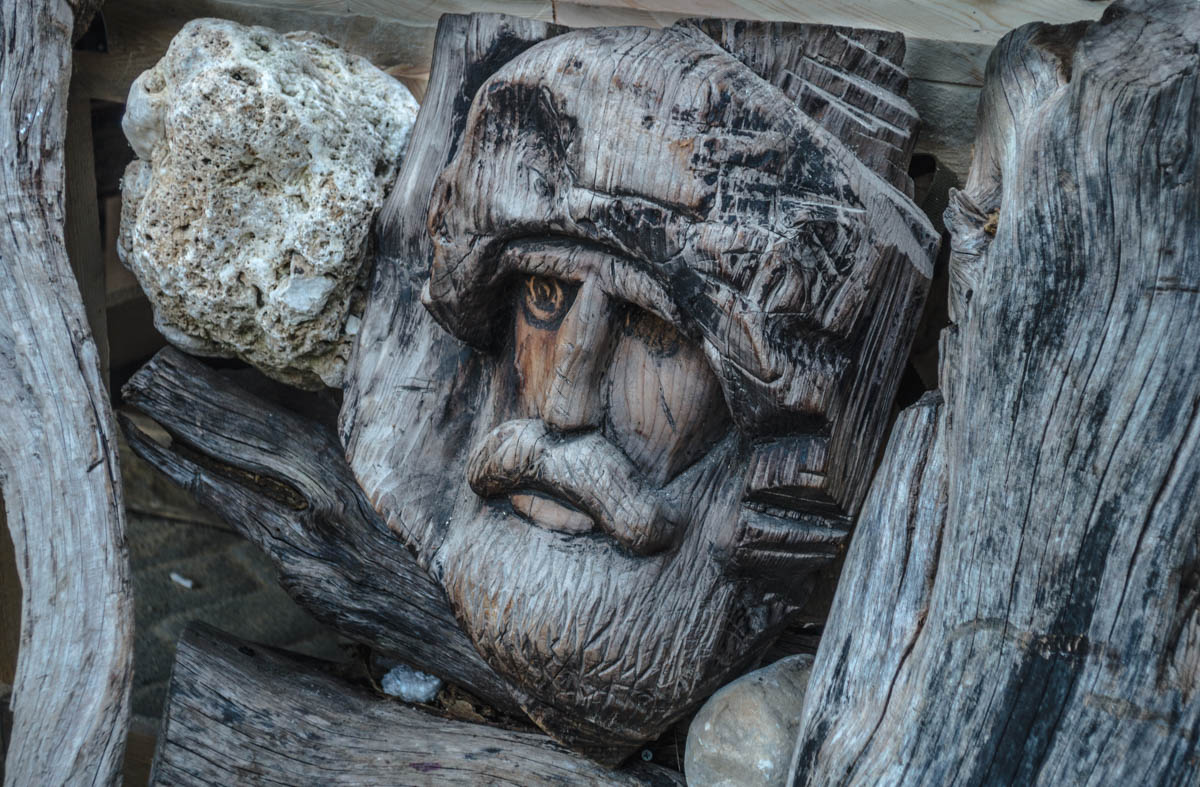 Этой седой старик поведёт нас руслу горной реки. Пора после монастыря и парка окунуться в дикую природу.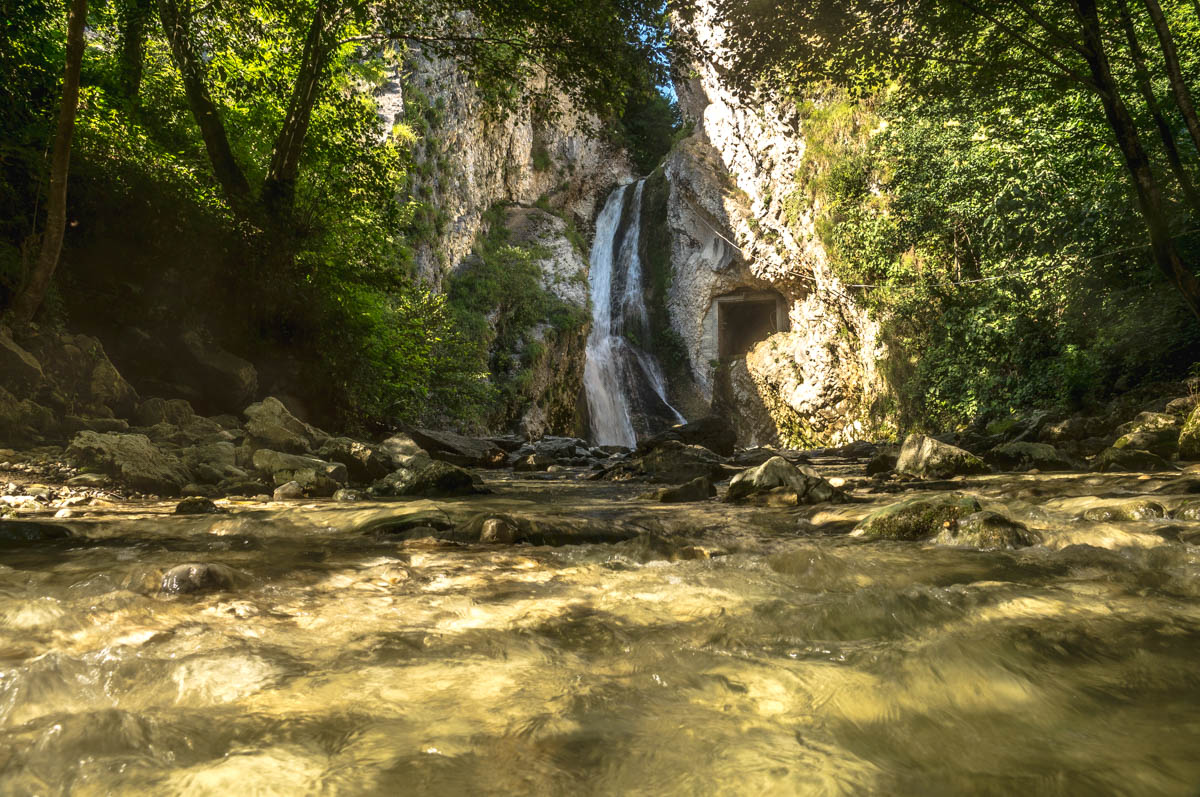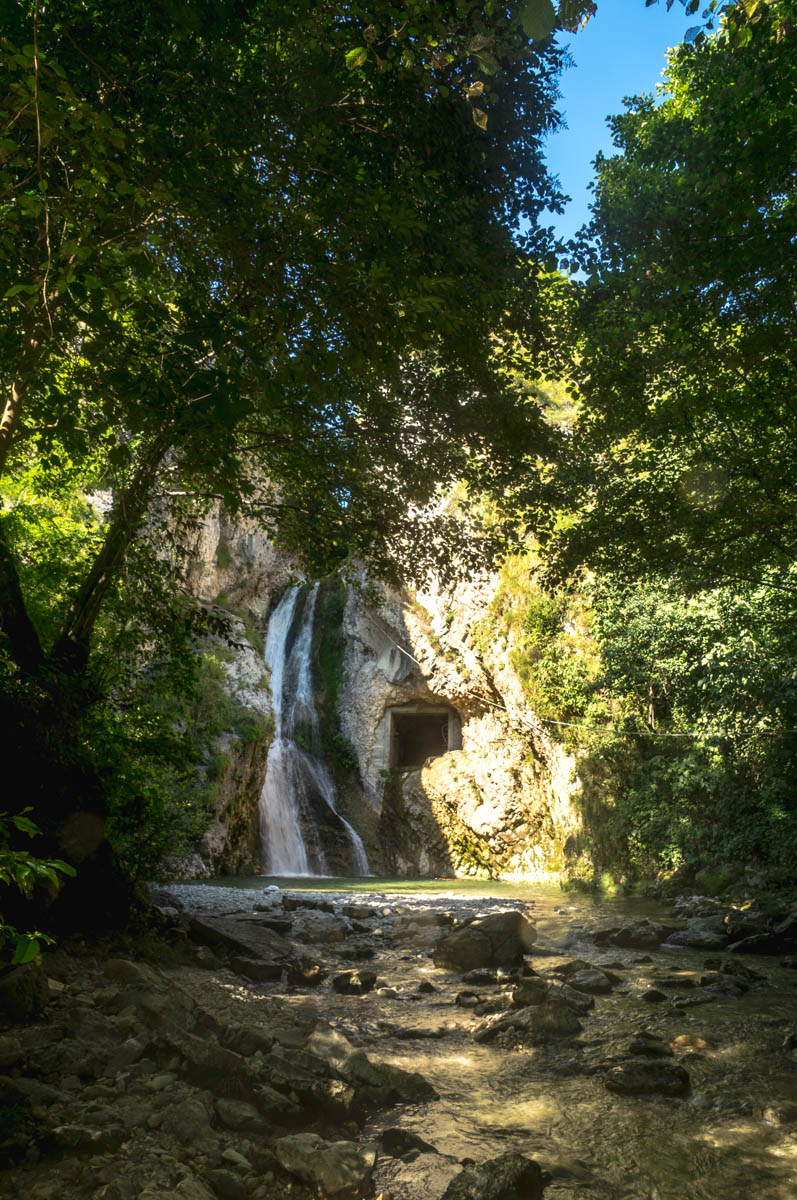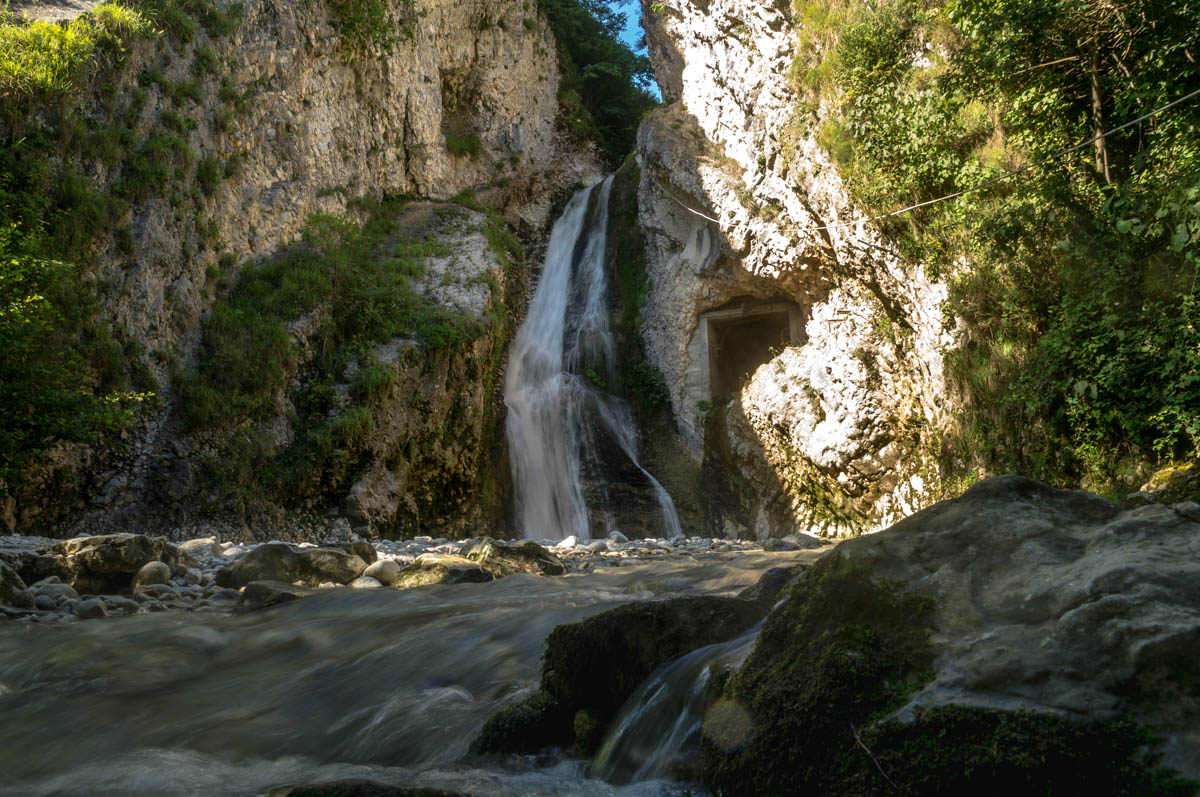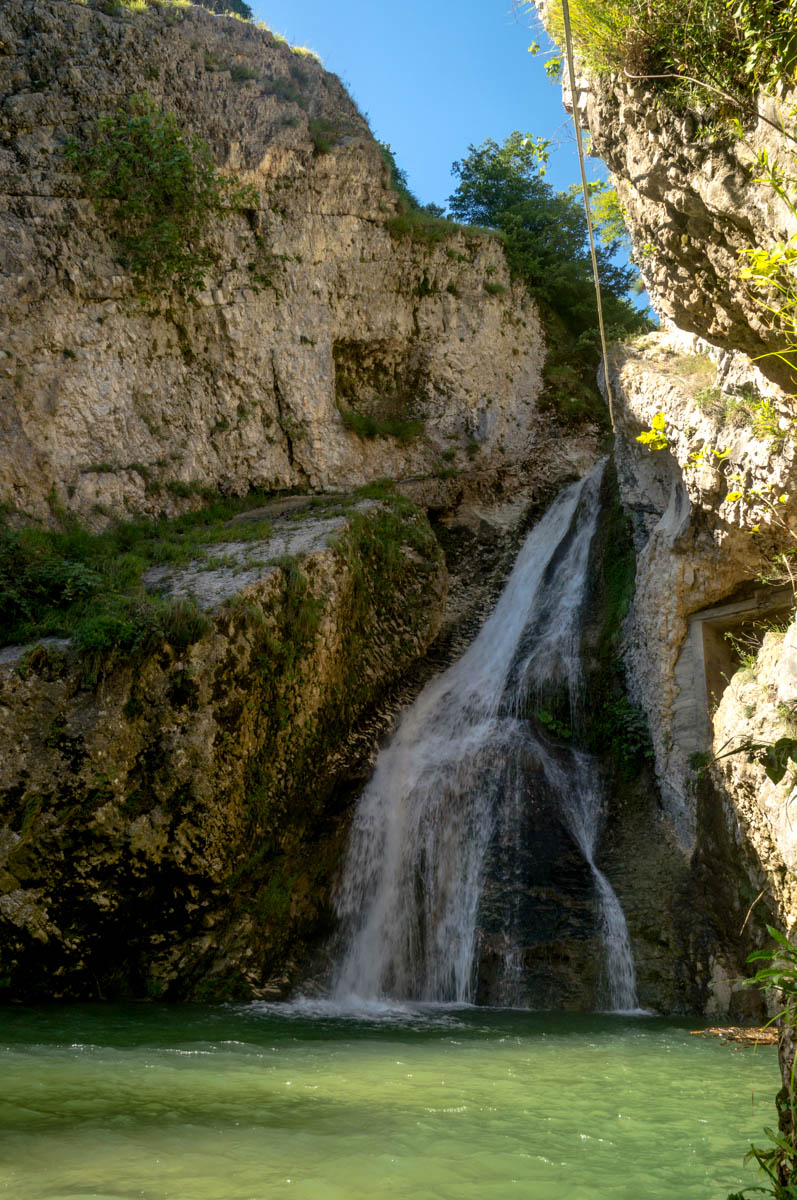 Arriving in New Athos, we rented a room from an Armenian family. Their house was located in... the Armenian Gorge. That's what it's called. And at its very beginning there is a wonderful place - a wild waterfall. There is a man-made waterfall in the city, which was built by monks more than 200 years ago. We'll take another walk to him.
But this waterfall is located on the Psyrtskha River. And we will walk along the bed of the river Msrakuara or Mysra. I've seen both names on different maps. The local population calls it differently, but I didn't remember the name. The sound is too unusual.
After the waterfall, this river runs straight into the Black Sea through the Armenian Gorge. But we'll go upstream. To do this, you will have to climb the mountains and approach its bed from the side. It is much higher than the waterfall.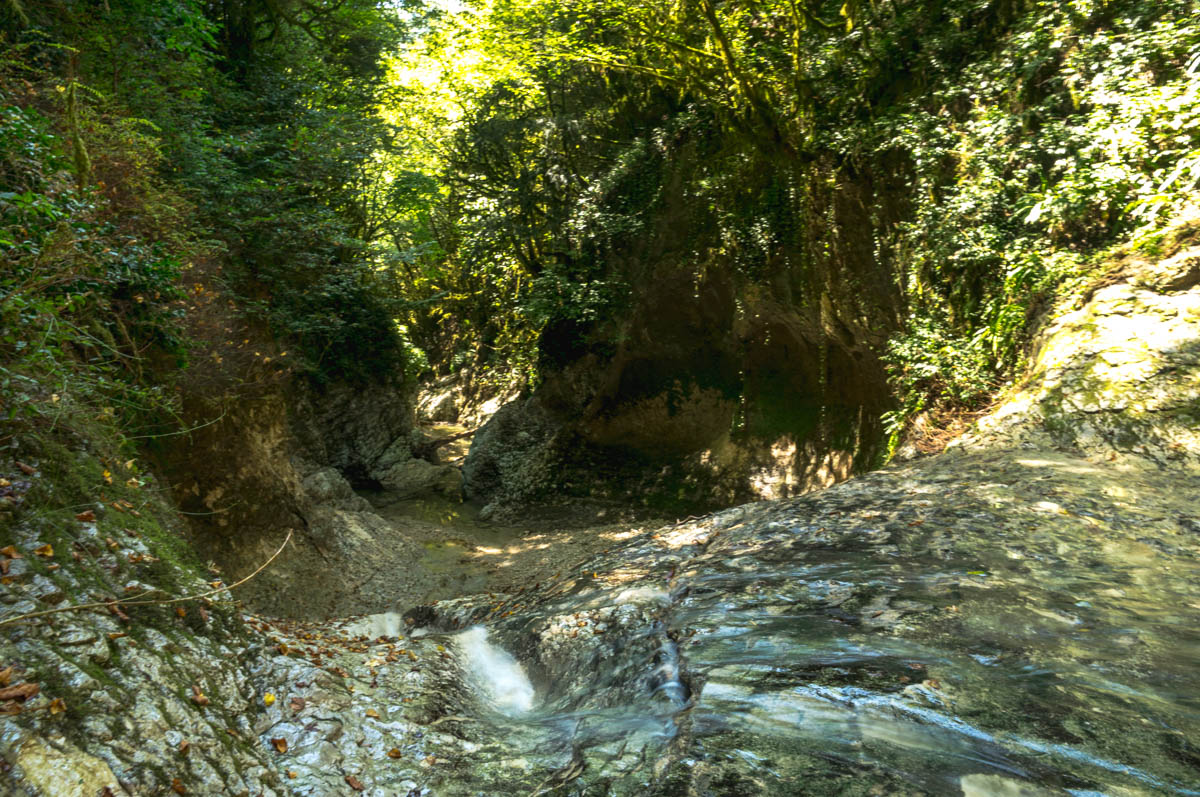 This place is called Three Cauldrons. There are also some kind of waterfalls here. But I can't show you from the outside how this water falls down. There is no possibility of descent here. But believe me, this "cauldron" is huge. The photo does not convey its volume. The person below would look no bigger than an ant...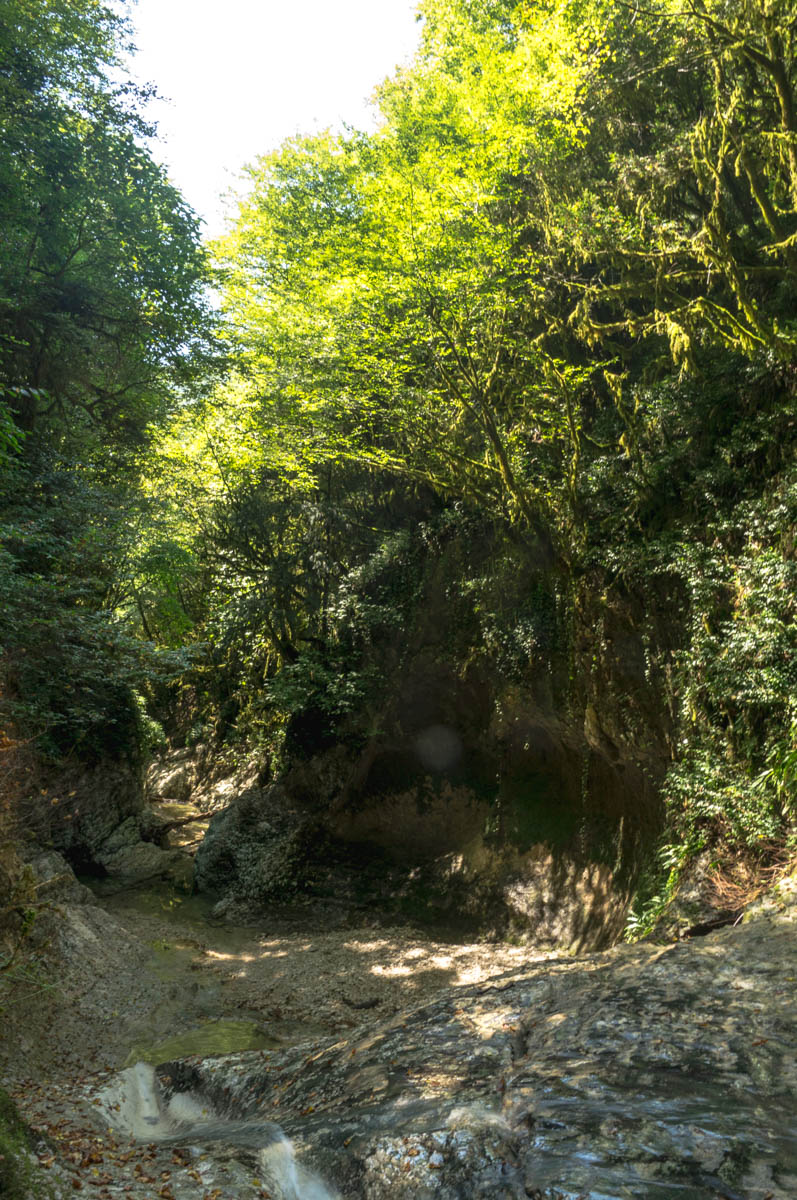 And we will turn our backs to this abyss and go upstream.
And the first thing we will meet... a small "wild" cafe or tavern... I do not know what to call it correctly, but here you can eat delicious food and relax if you are tired.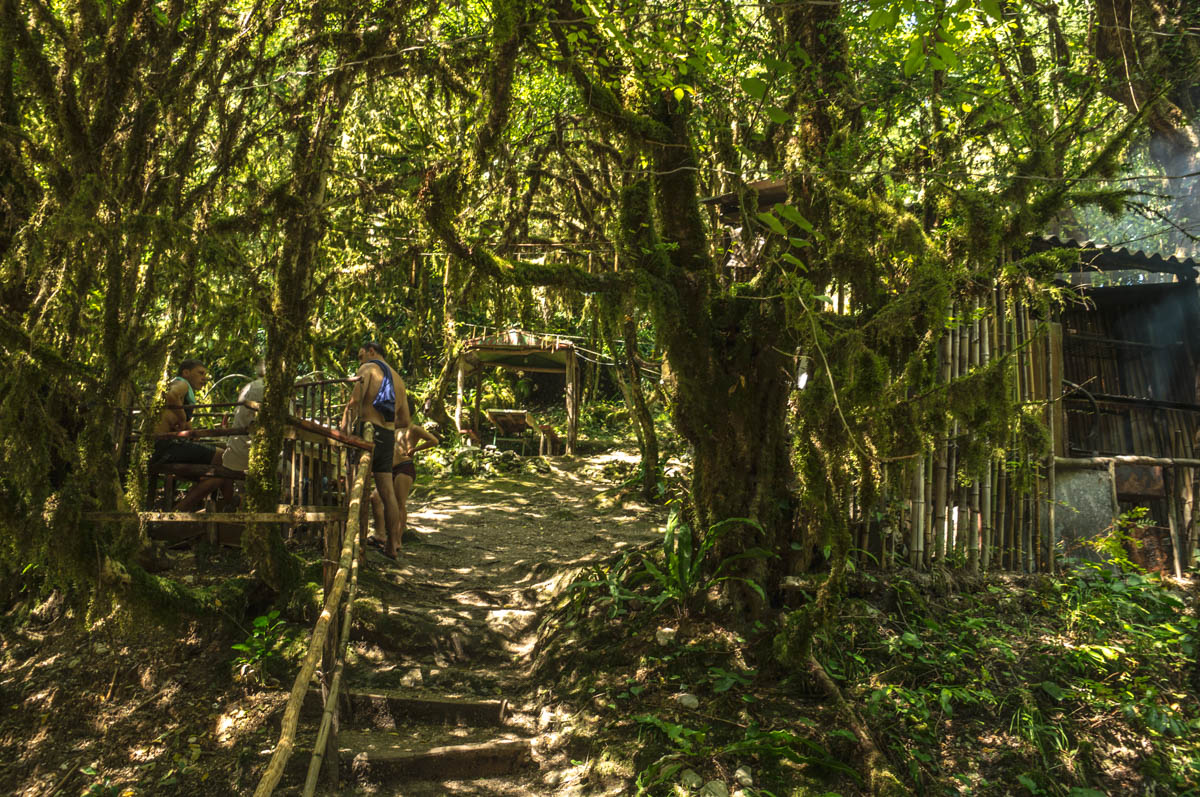 But we didn't have time to get tired and just passed by.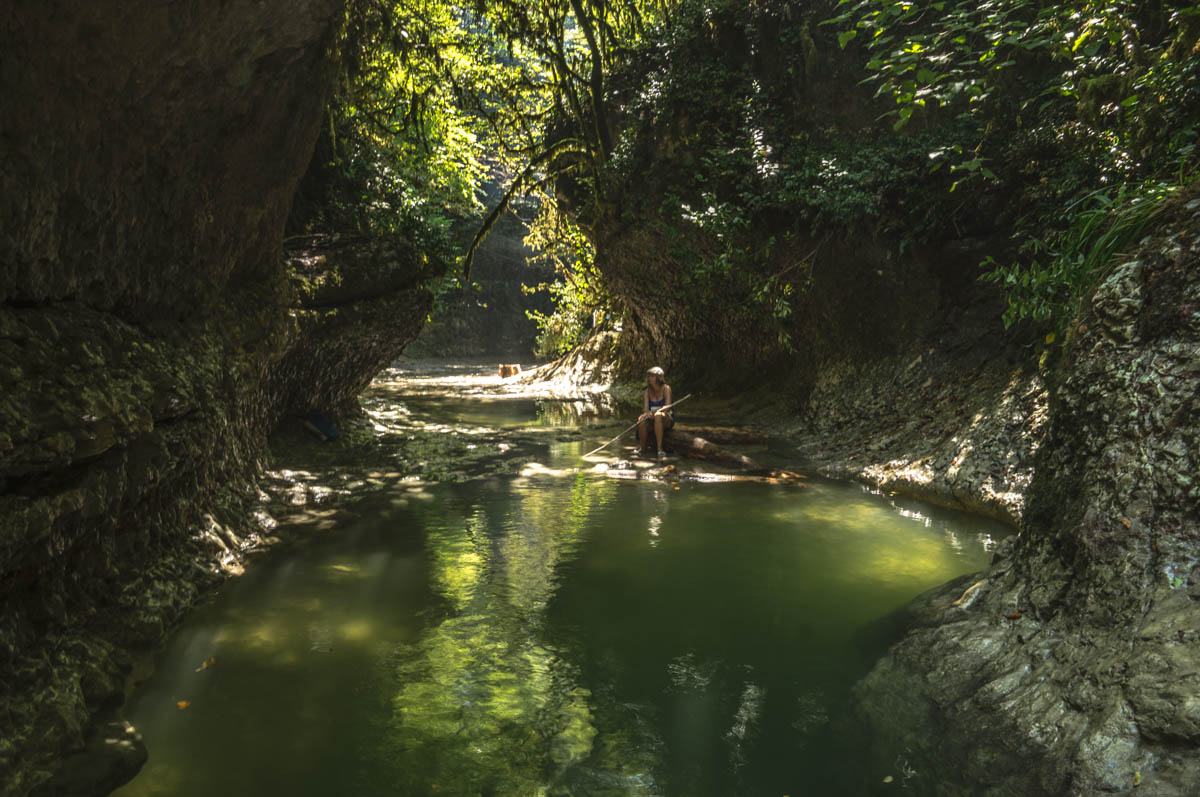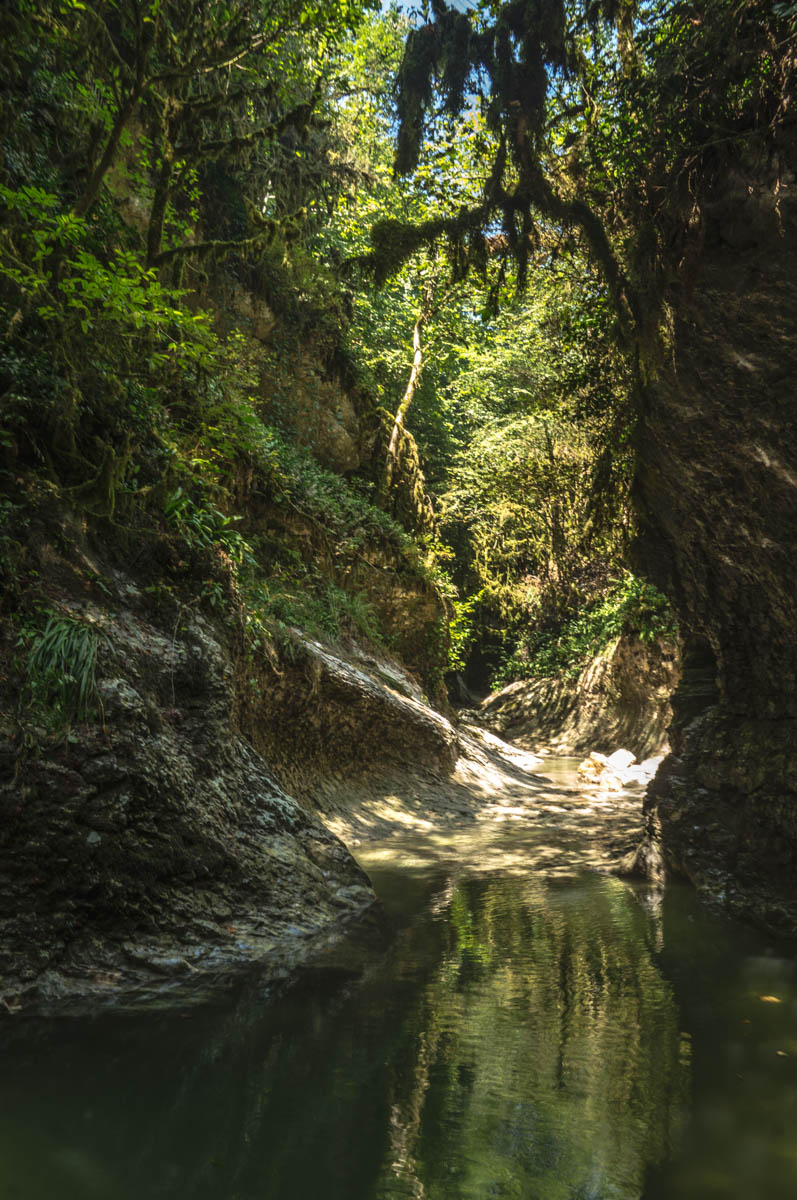 This river is now more like a dried-up stream, but do not lose your vigilance. During the rains in the mountains, a stormy stream of water rushes here. It can be very dangerous.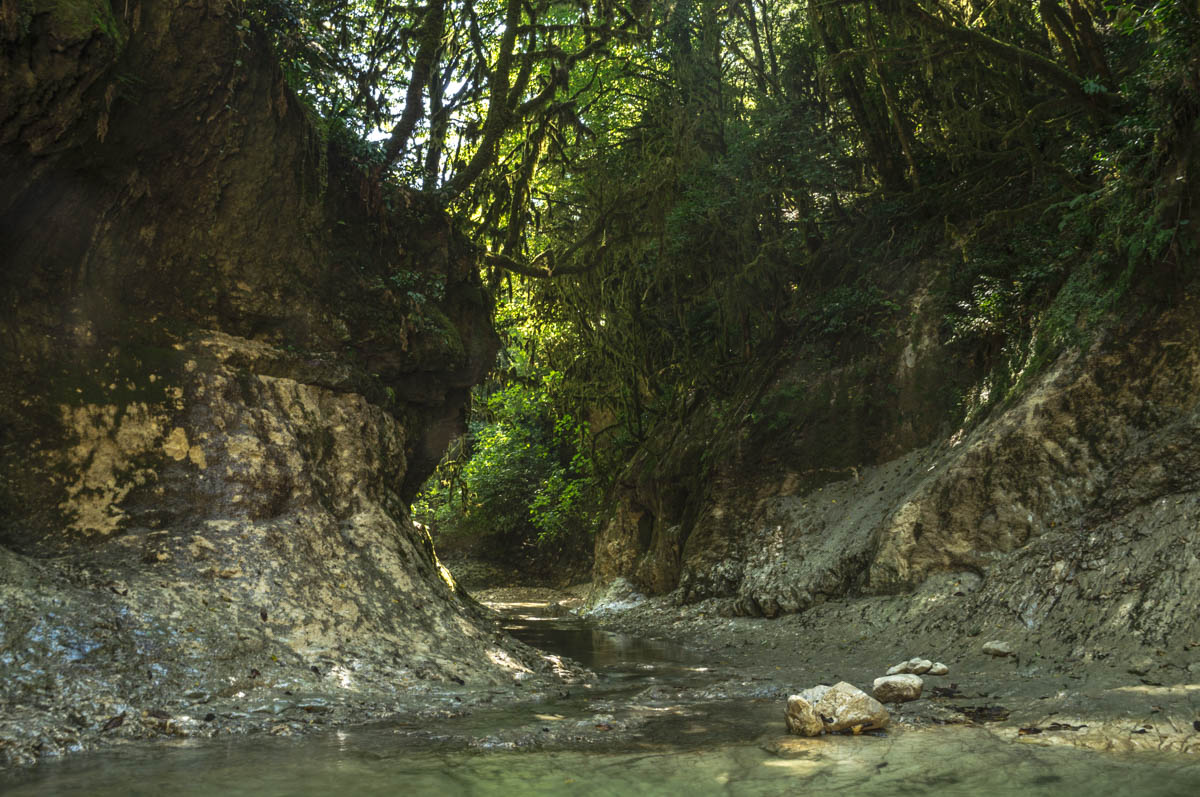 I had the feeling that I was in a fairy tale and now there will be forest and mountain Spirits...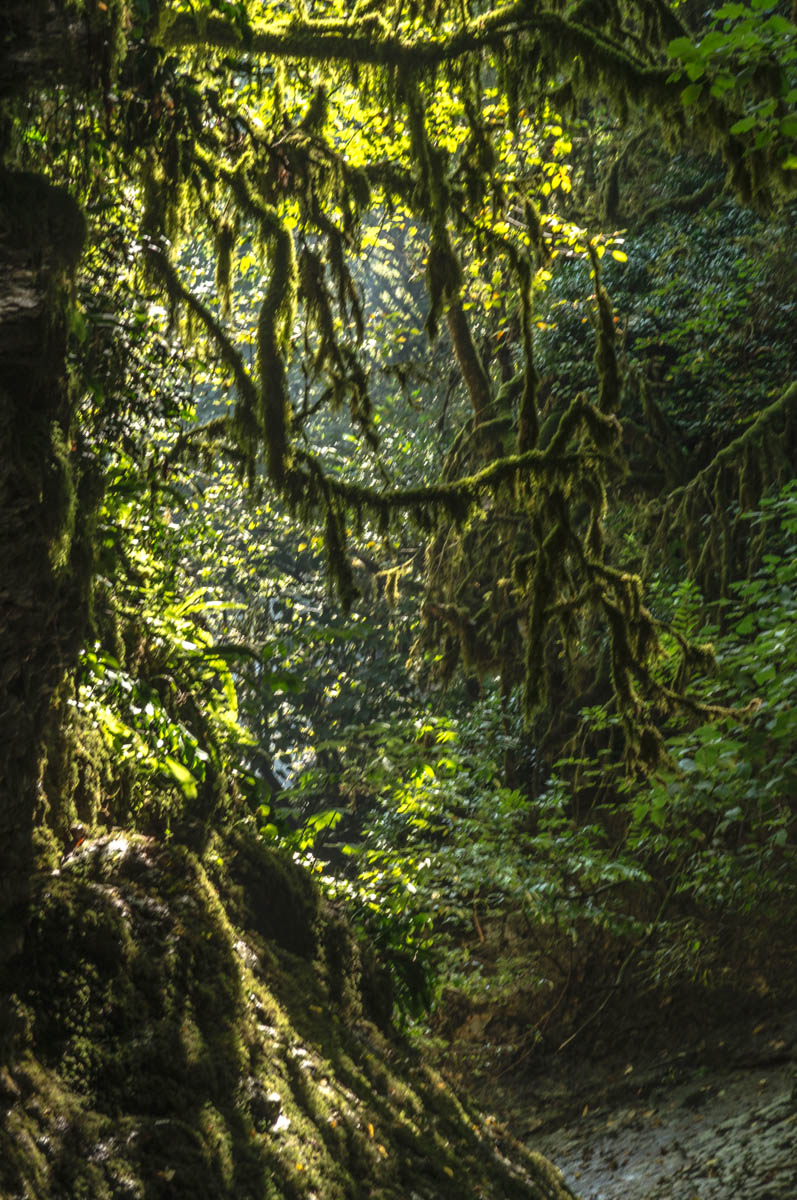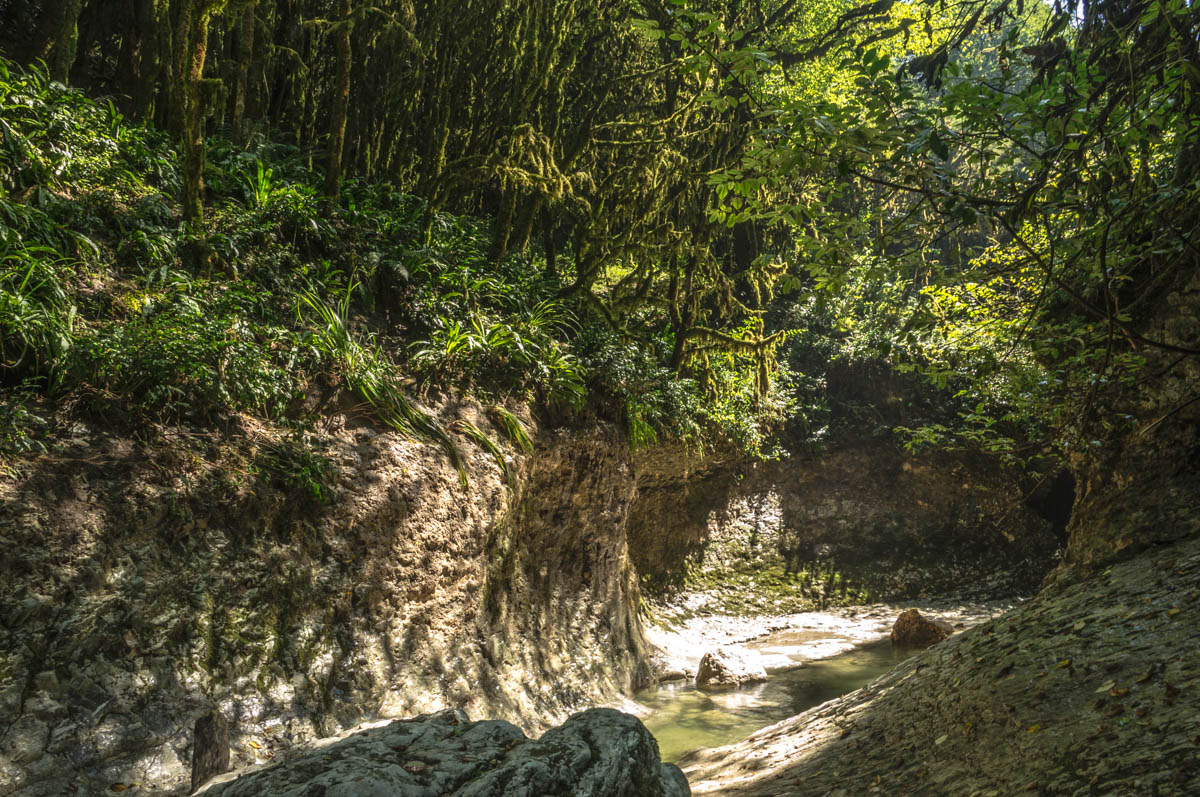 My old camera and those photographer skills did not allow me to fully convey the beauty of this place. If I find myself in new Athos again, I will definitely come here and make a full report with landscape and close-ups. There are a lot of interesting things here.

| ▽ | ▽ |
| --- | --- |
| Camera | Sony A57 |
| Lens | Sony 16-105 |
| Location | Russia |
| Post-production | in LR |
Manual processing in Lightroom
Unless otherwise specified, text and photos are copyright


---
---