Sunny sunday shadow ☀️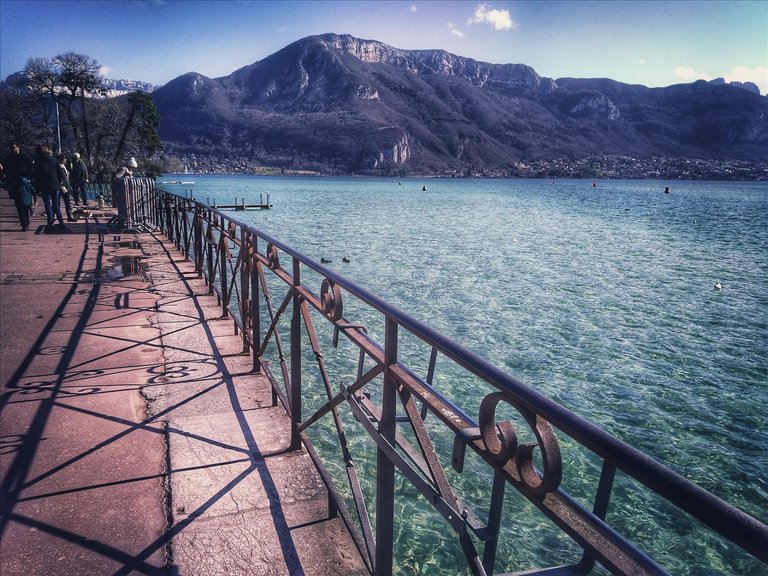 Today I participate to the Shadow Photo Contest Round 108- that is this week hosted by the delightful @annephilbrick
and BTW if you want to participate, let's join the SHADOW HUNTERS created by the fab @melinda010100 and share you shadows pictures with this community 😉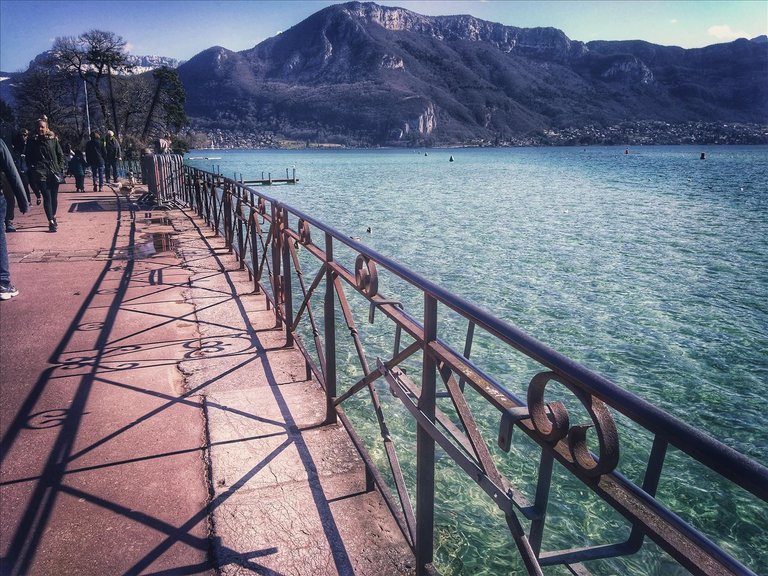 This photo was taken today at the lake and with this beautiful sun I noticed the whirled guardrail with its scrolls and its pretty geometry projecting a nice shadow on the ground...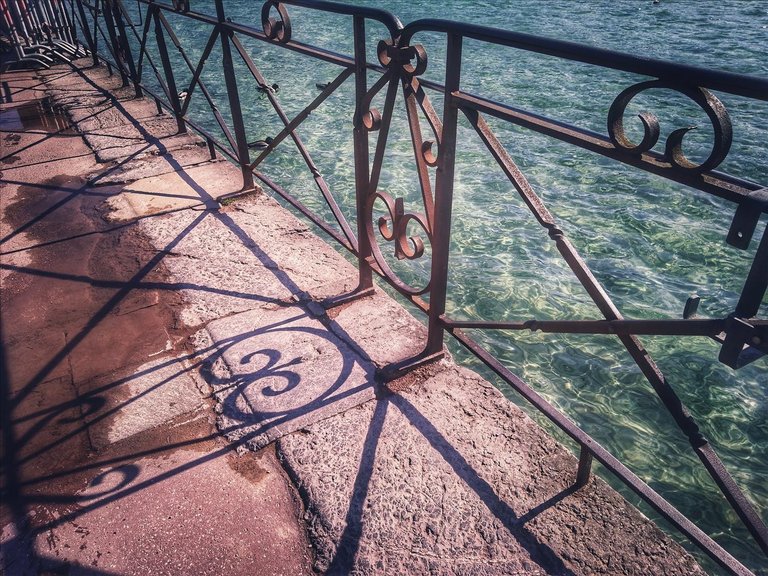 Today was a wonderful day to stroll at the lake, I took a lot of photos that I will show you in the next days,
and I take this opportunity to remind you of the newly created Feel Good community where you can also share your posts if you think they fit the theme 😊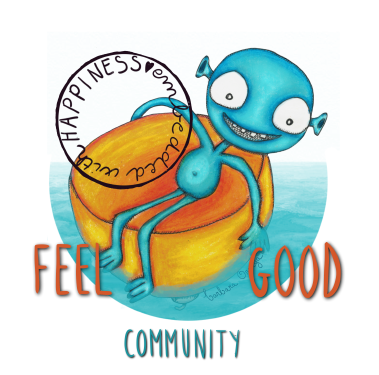 Why not also post your birds-related post in this awesome community that is FEATHERED FRIENDS...?
You probably know the hashtag already, but now this is a community, so if you want @meilnda010100 to better find your posts, you better join and post there 😊
(this is a tip I give you 😉 )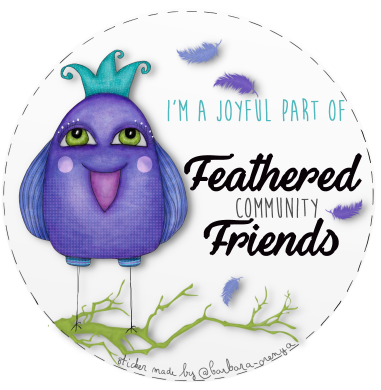 I have another place to recommend you if you love to post about Zoology, Botany, Landscapes... , and this is the Amazing Nature community created by the friendly @adalger 😊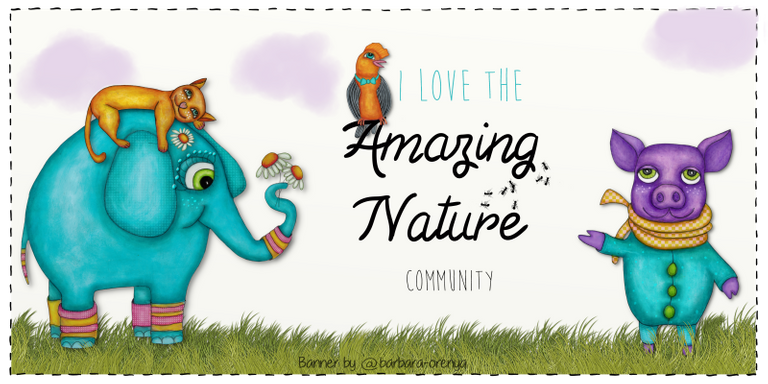 If you have the feeling that I have designed all the banners...LoL...you are right 😄
This is precisely because I have some interest for these communities of course, I have joined and appreciate them, and their themes suit to my liking and my way of drawing 😉
I am proud to joyfully support them !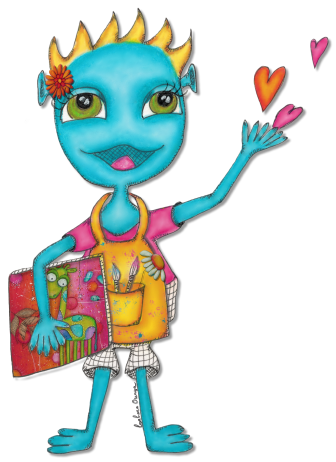 My last posts
Mountains and sun reflection on the still waters, this is a perfect morning 😊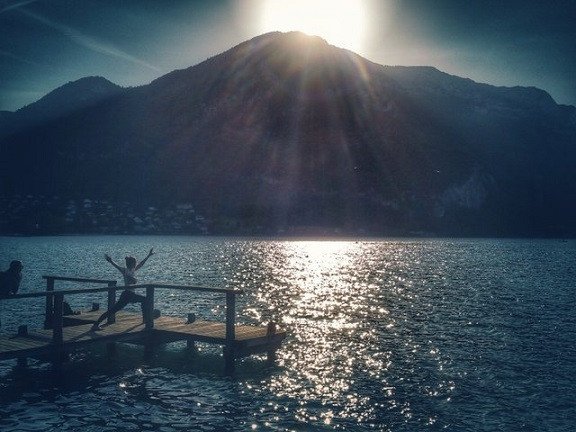 ---
NEOXIAN CITY PHOTO CHALLENGE - WINTER - [ENG-FR]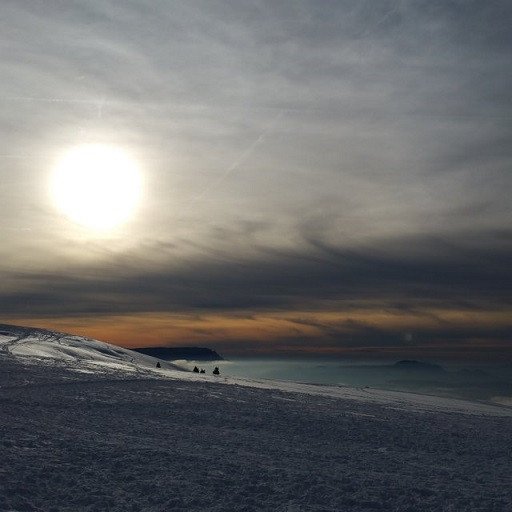 ---
Lucky Ladybug Sticker creation [ENG-FR]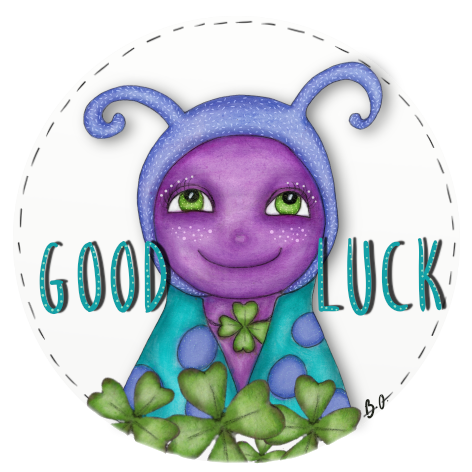 ---
I'm thrilled to present you my new FEEL GOOD community !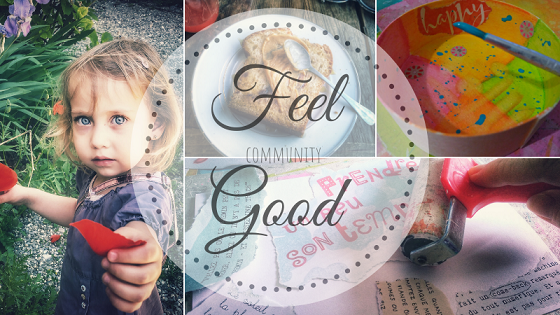 ---
Some bright and shiny flowers for @dswigle and her flowery community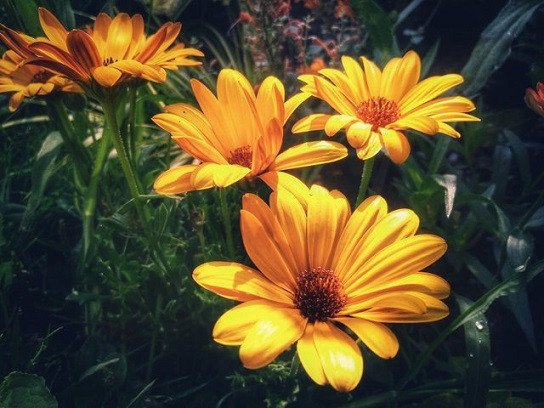 ---
---
Collect my art on Makersplace.com
---
---



---
---