Baltoro - Another type of view
Baltoro (Karakorum, north Pakistan) is the best mountain place in the world.
I have done and I will do other posts about this magic place.
But... today I'm tired, and I have not so much time, so I will publish only three pictures, showing also some images of decay of this wonderful place.
Baltoro is militarized, army is present here. Pakistan wants to control also this remote palce of the Earth, maybe government is scared by a Chinese army coming from K2 valley (impossible).
There is a cable to take electricity and internet to some military posts you can meet during the trekking. I could not take photographs to these place, it is denied and I don't want to have trouble.
There is a place, in lower Baltoro valley, where some jeep can arrive. There are big rivers to cross, there aren't bridges and landslides are frequent, so some of the jeep are locked in the last stretches of road, and they need fuel.
Here boxes to take here fuel, lost on rocks: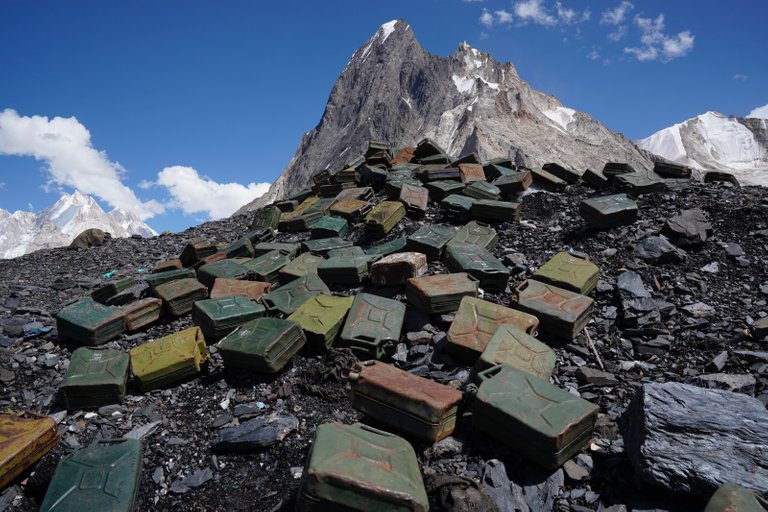 Here bins to take petrol (I'm not sure, it is my opinion).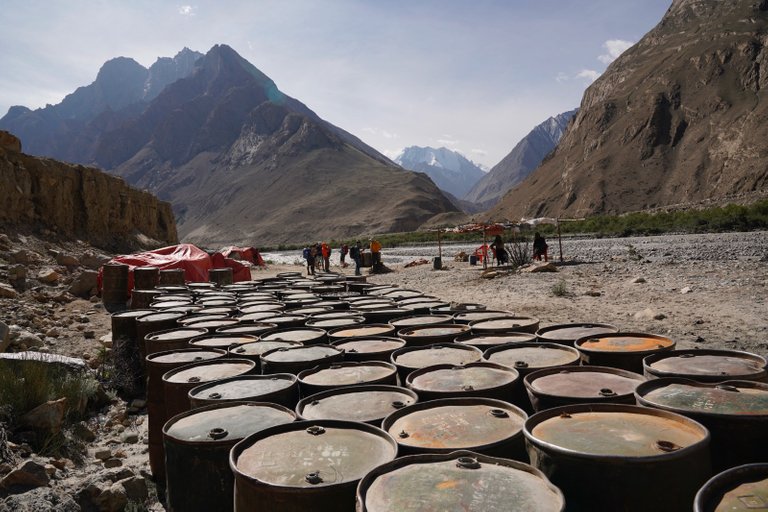 And here some lost camp under and near K2 main base camp. You can find often pieces of old clothes and abandoned tents and objects, taking down by slow movement of glacier: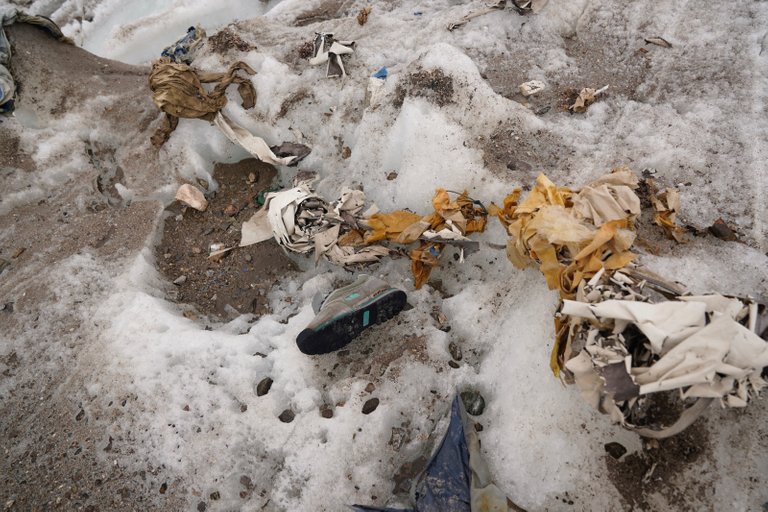 Despite of this scenery, the wonderful and wildness of this place is unique in the world! But perfection doesn't exist.
Pictures taken with Sony Alpha 7iii.
August 2022.
---
---