White afterlife

This is my entry for #monomad challenge by @monochromes
We are in Cervinia, Plateau Rosà (3500 meters high).
Many clouds on valley, it seemed bad weather, and we decided to go to ski.
After taking the highest cableway, near to the Switzerland border, the sea of clouds appeared!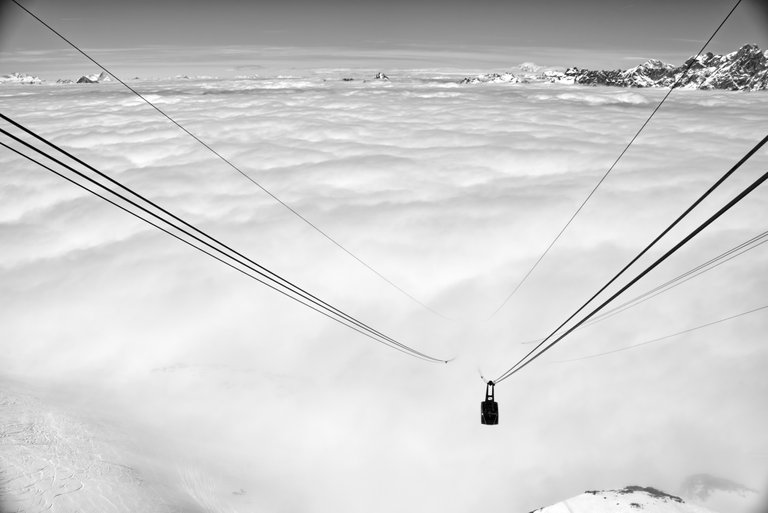 The 'real' world forgotten, only the upper unreal world remained, with the main summits and some black birds drawing circles. Here Cervino summit, one of the best mountain of the world: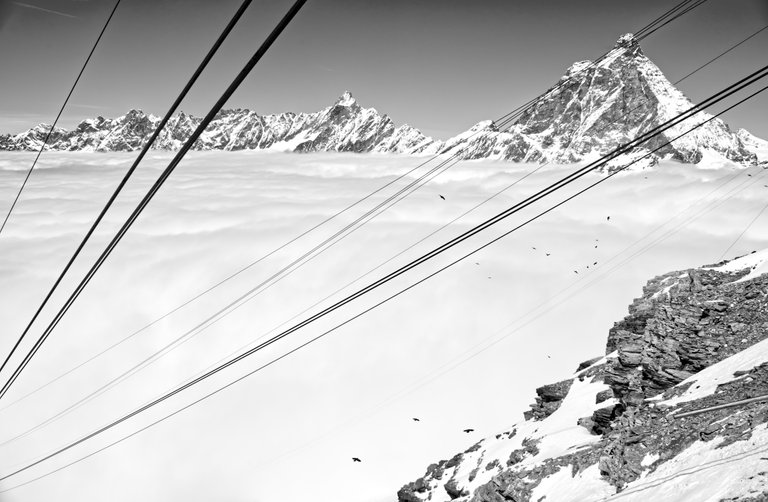 I was fascinated to watch cableway disappears in the fog.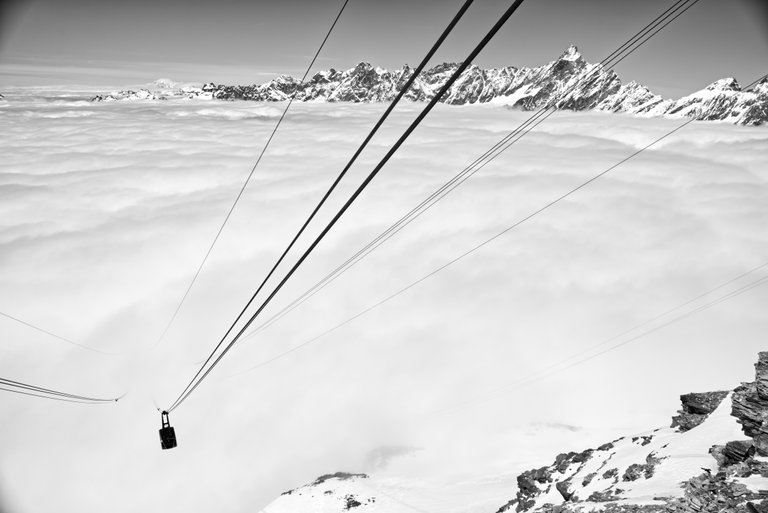 It seemed to me that it was flying in an empty dimension, without physical law, going towards a shining afterlife.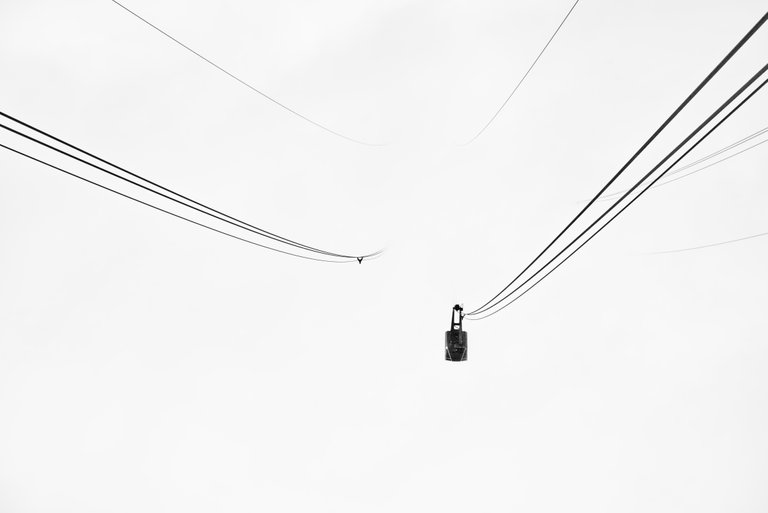 We must leave this world, towards another ethereal dimension.
Watching these pictures I'm thinking that even if we will disappear, the strong and important thing is human relationships and the love we have accepted and given.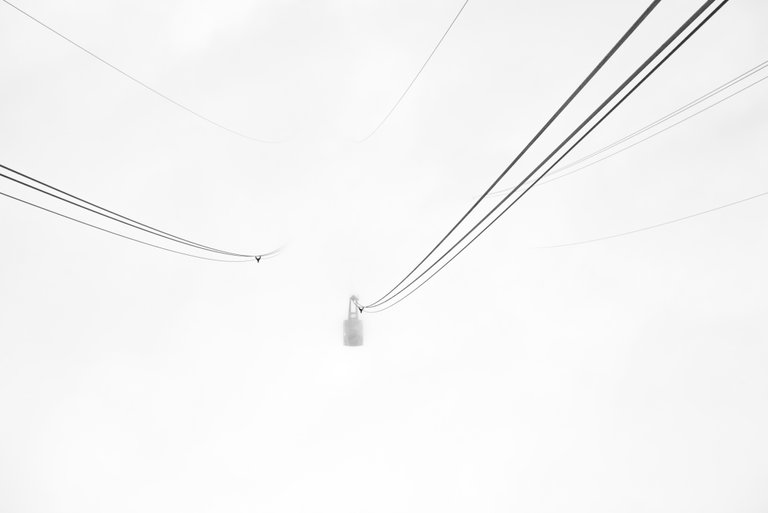 We can take nothing with us, but the love we share here will remain in the hands of everyone, like these cables clinging to the sky.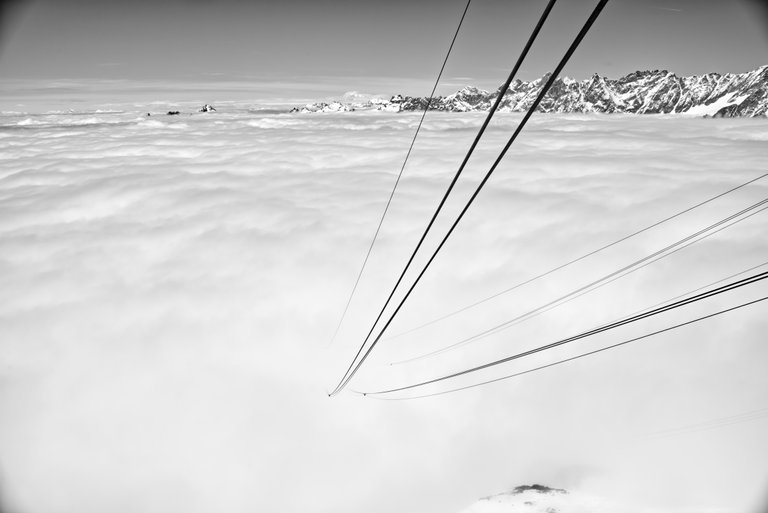 Pictures taken with Nikon D800.
Aosta Valley / Switzerland
30.04.2017
---
---