Gasherbrum - Windy clouds

This is my entry for #monomad challenge by @monochromes
Ali camp, Karakorum range, northern Pakistan.
Hello to all!
I'll continue my Karakorum series of images and impression.
That day I was at Ali campo (5000 meters high) and in front of me three amazing summits: Gasherbrum IV, III, II.
Two of them are over 8000 meters high, while Gasherbrum IV (more visible from upper side of Baltoro, on the left) is almost 8000.
At this altitude there are strong winds (jet streams), and sometimes you can see some special clouds, like that.
In the following image clouds appear as an huge eagle!
Clouds were moving fast over the summit, like an heavenly veil, like a light clothes over these wonderful mountains!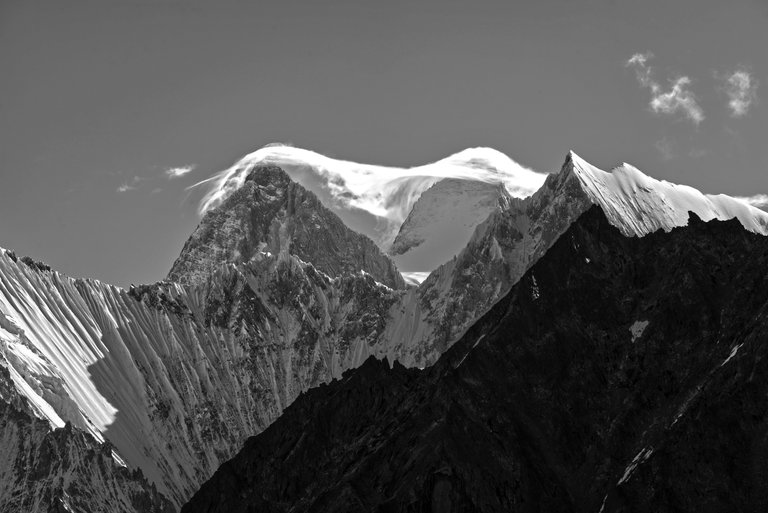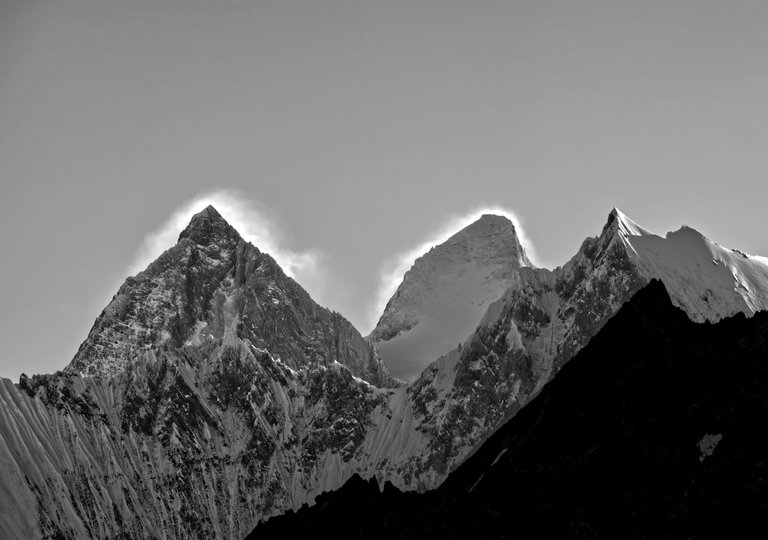 Here clouds over Broad Peak, another 8000 meters high, but less beautiful than Gasherbrum and K2, less elegant, a bit squat. anyway, one of the kings of this region!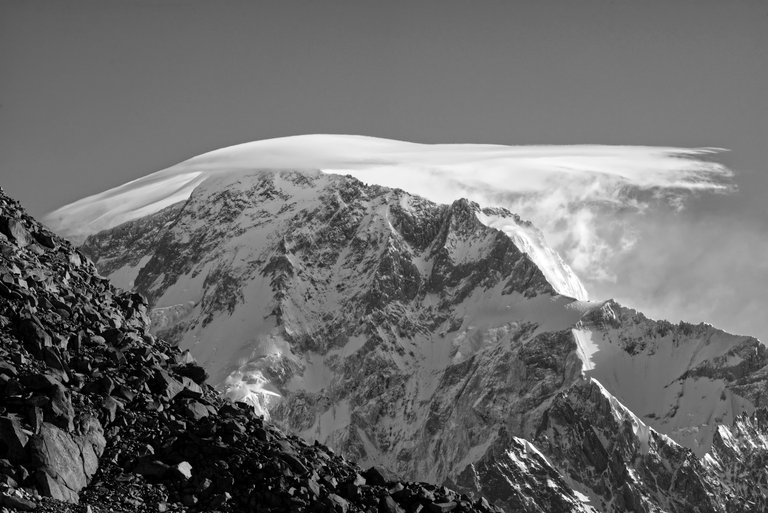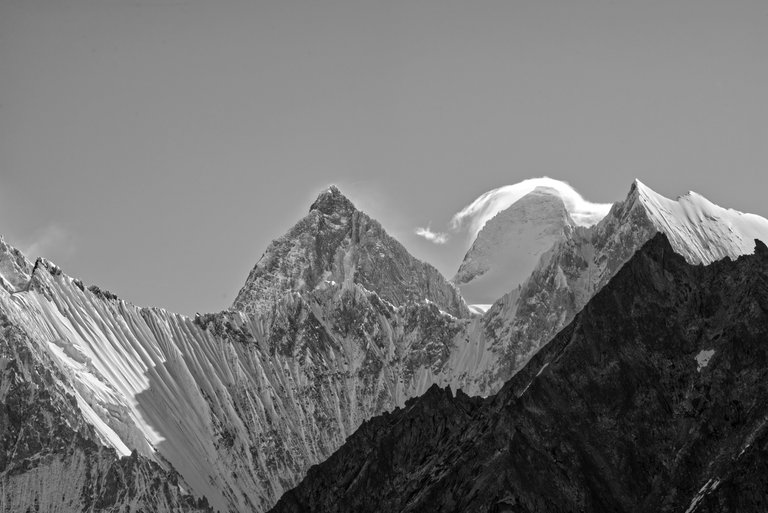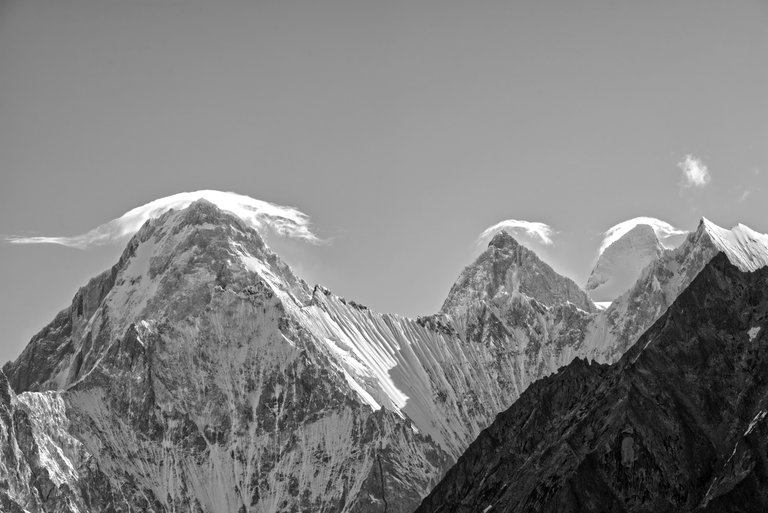 Gasherbrum IV with the hat!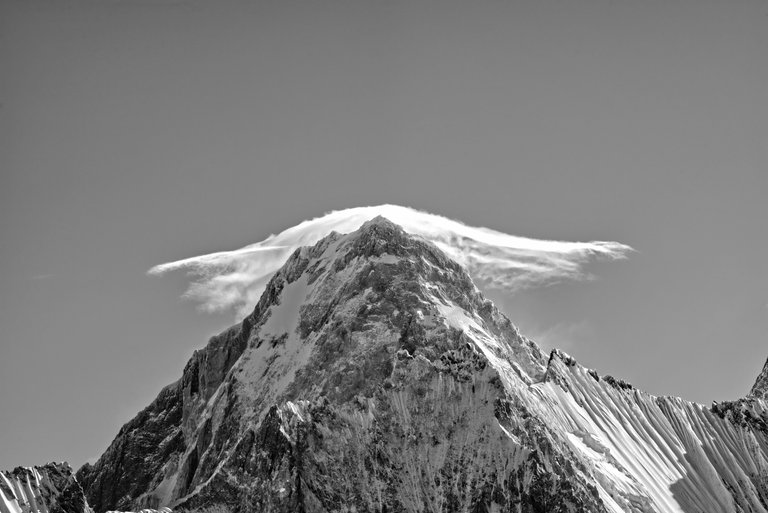 Clouds were connected like an big hug.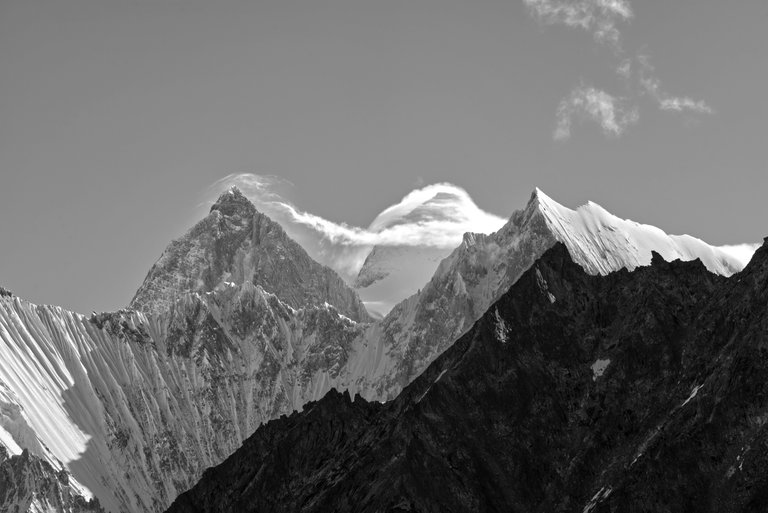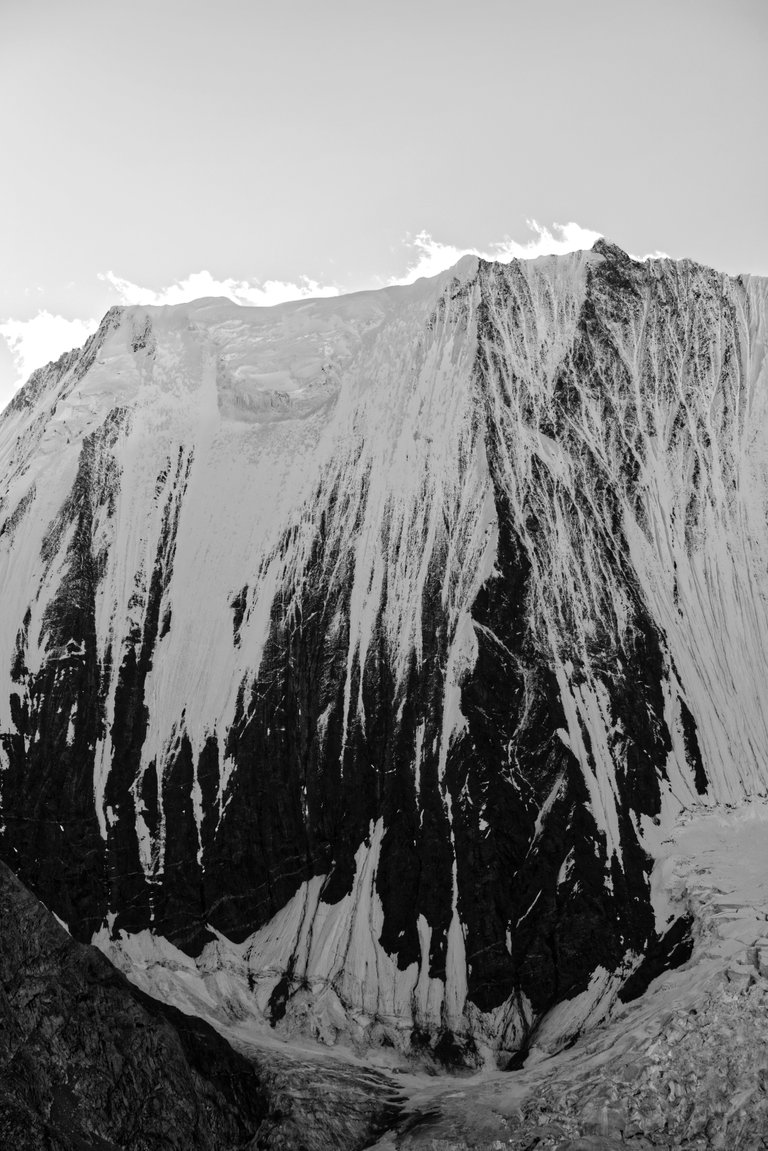 Thanks for reading! It is a pleasure for me to share the image I've taken in this unique place of the world.
Pics taken with Nikon D800
August 2022.
---
---