K2 base camp and Memorial

The first day after Concordia, we decided to go up to K2 base camp, because of forecast was good.
It has been one of the day more beautiful but also tiring of the trekking. Twenty three kilometers, from 4500 meters up to 5000, on glacier and stones.
We started to walk at sunrise (5:10 am) and we came back at 5:30 pm, just before four days of monsoon rain.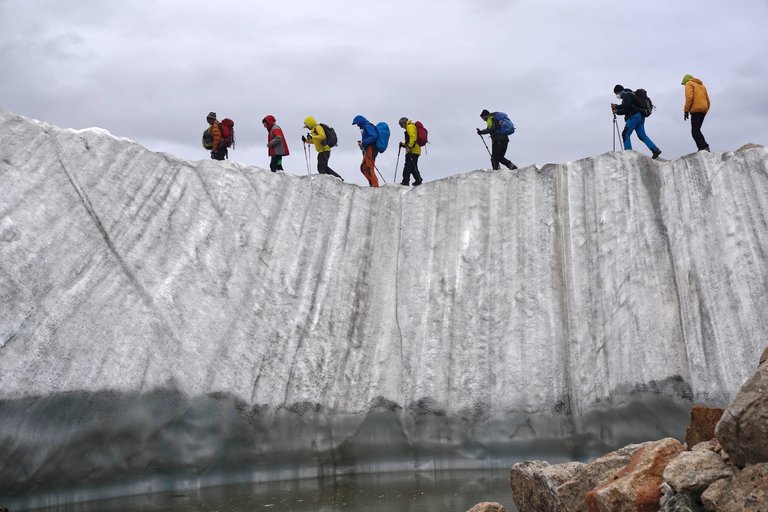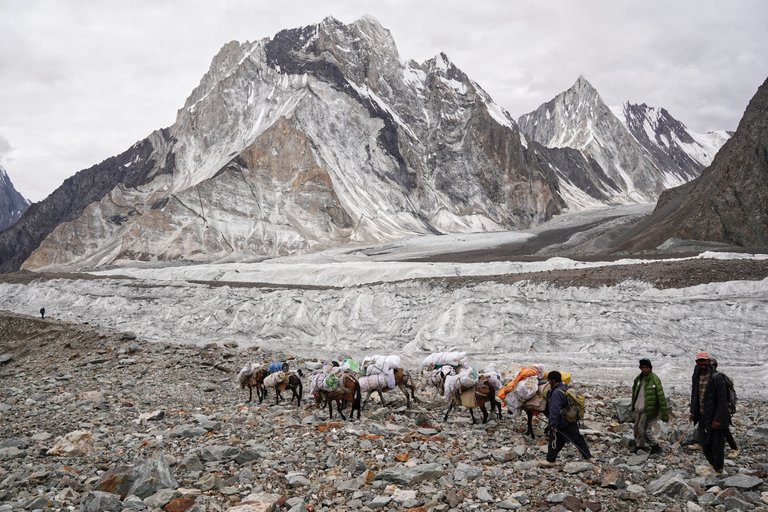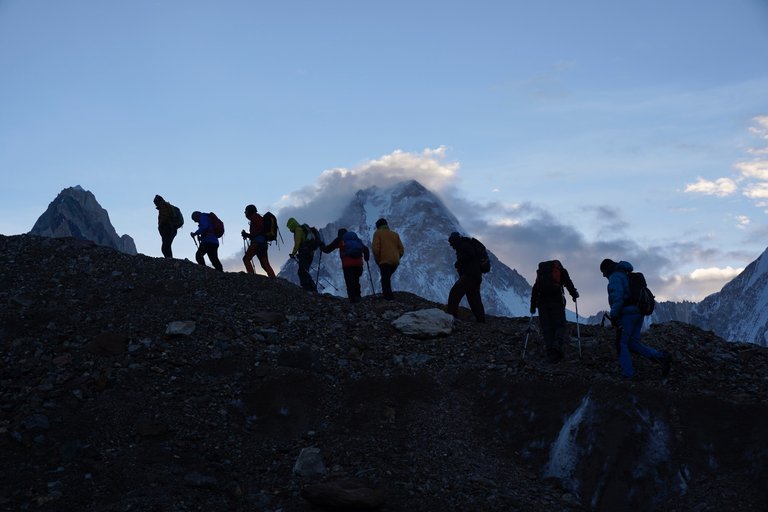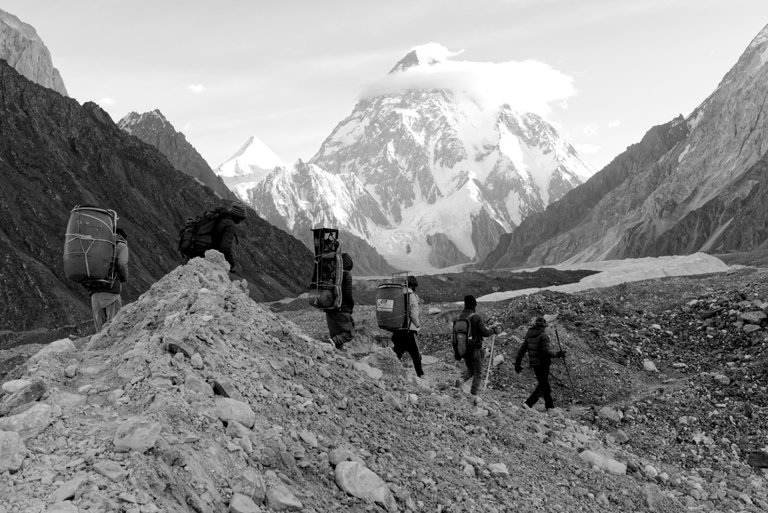 Here K2 in all its beauty!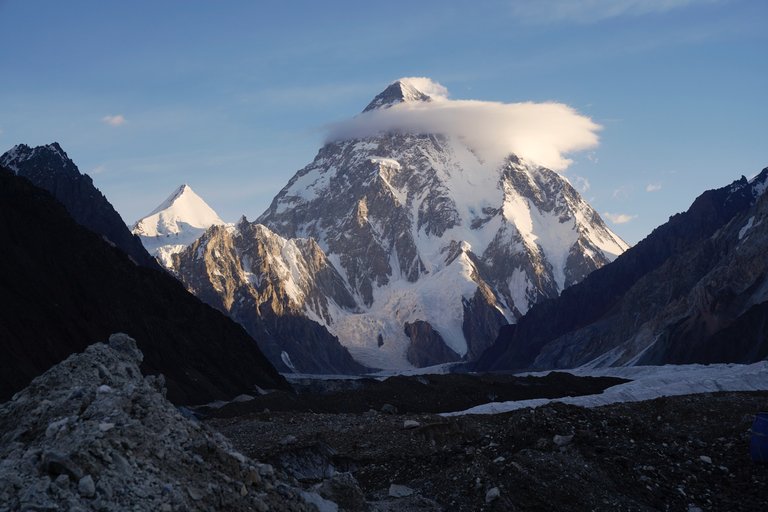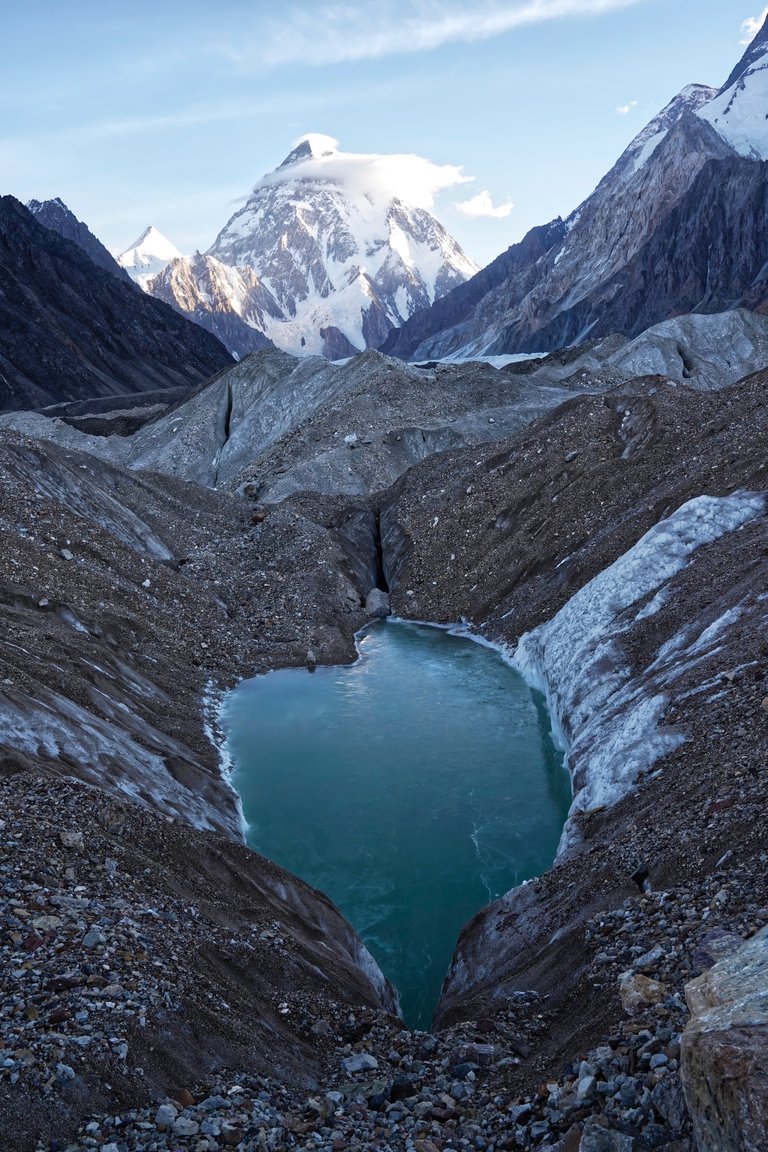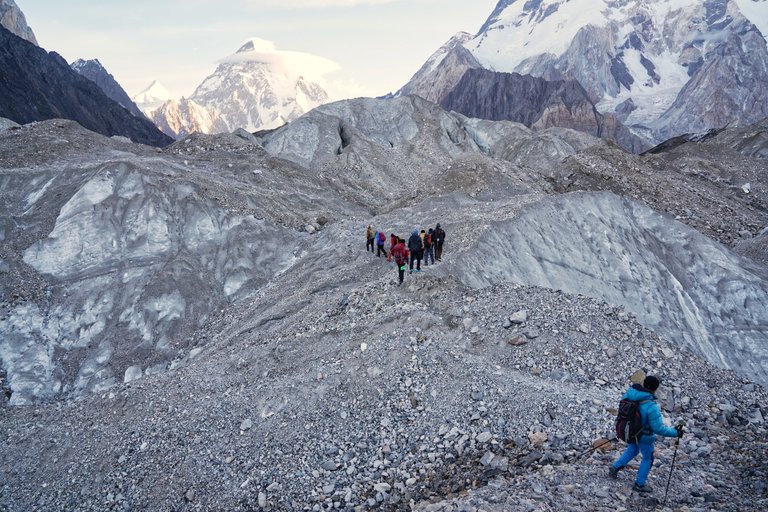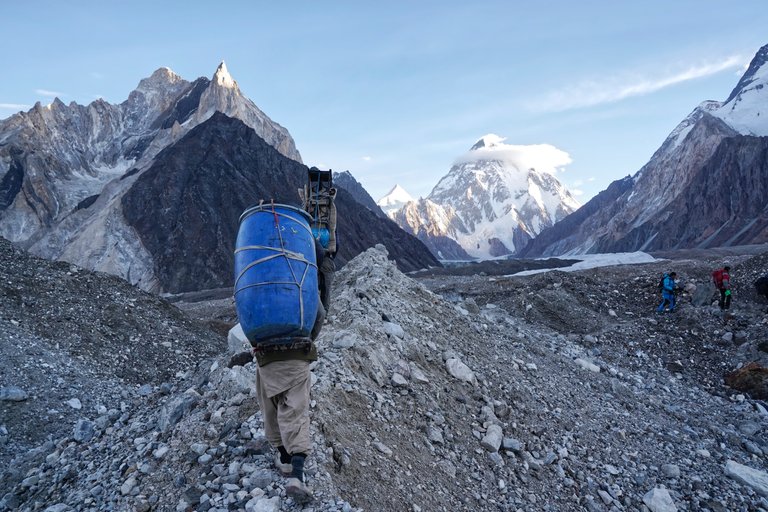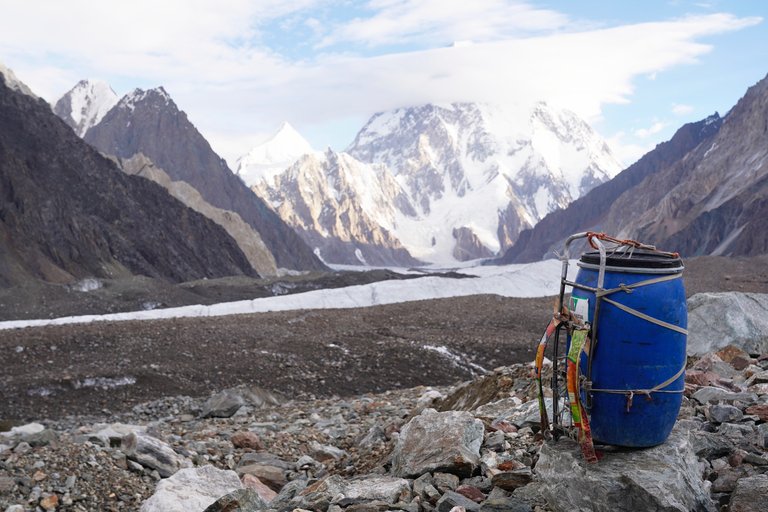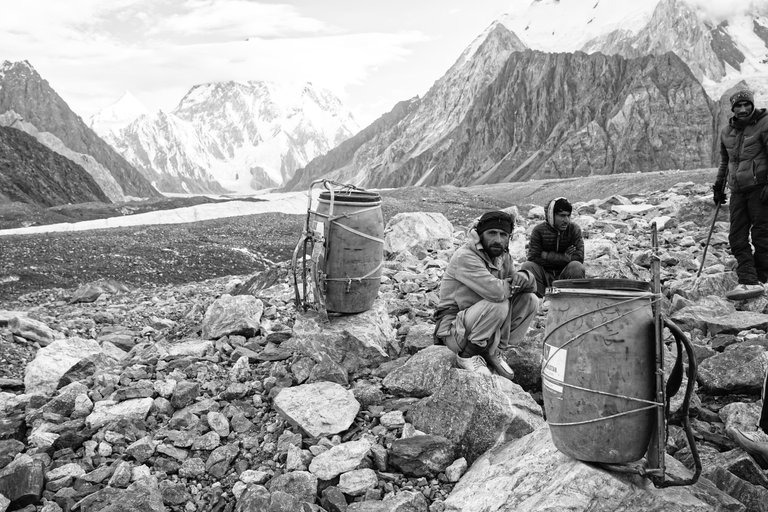 Near Concordia camp, a refugee with communications antenna:
Here porters and mules taking stuff for some expeditions or trekkers camp.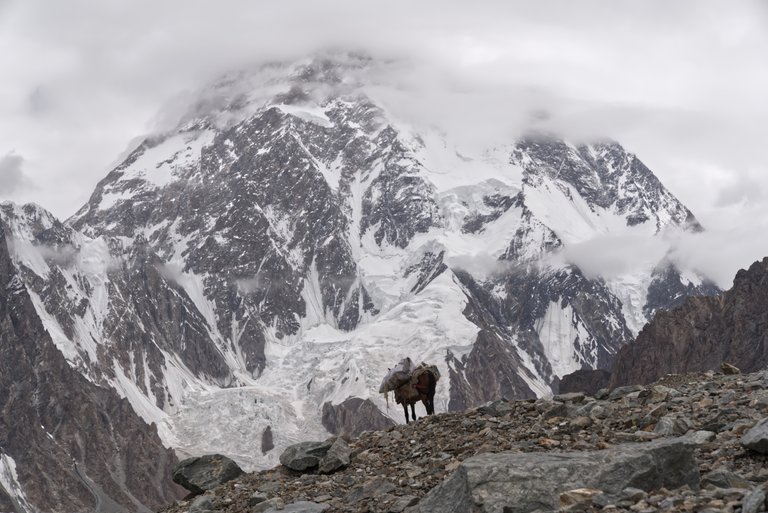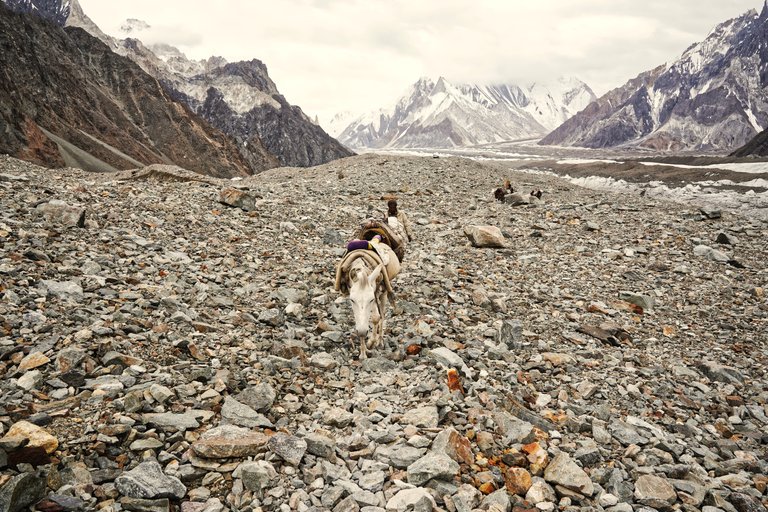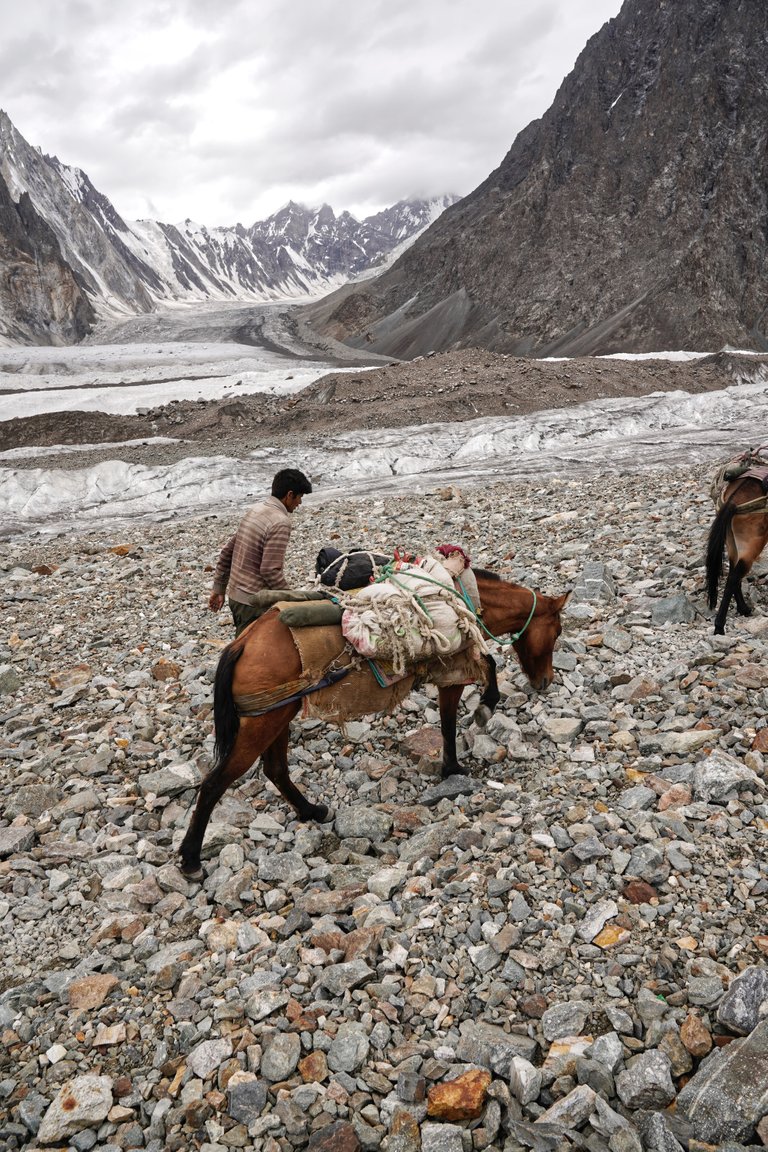 After a path through stones, we go on the glacier, easier to walk here!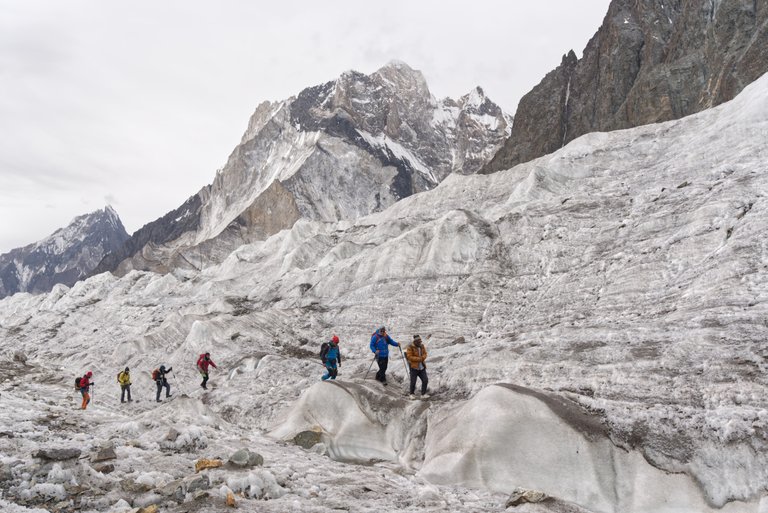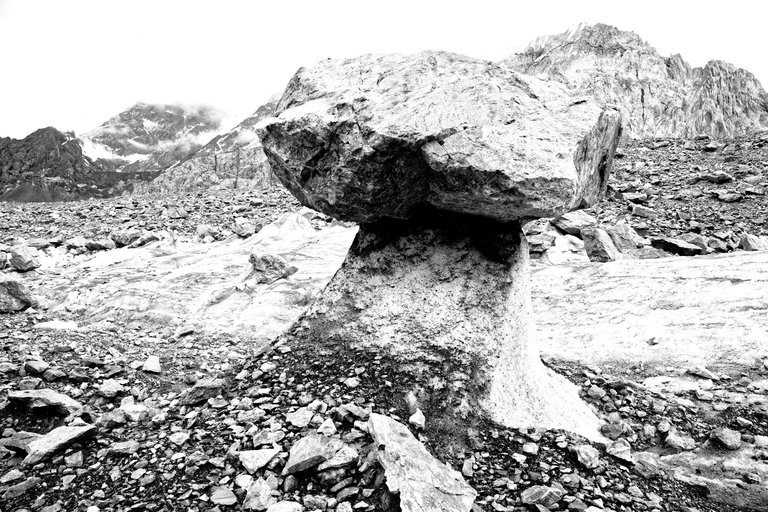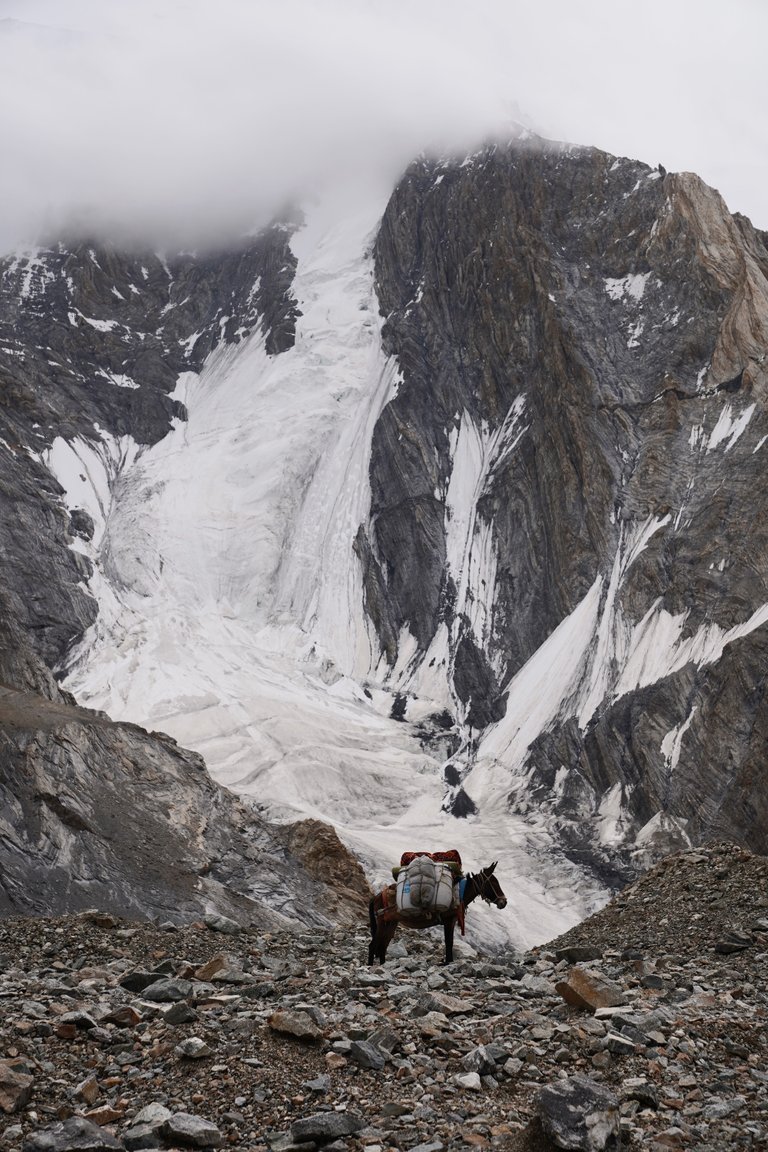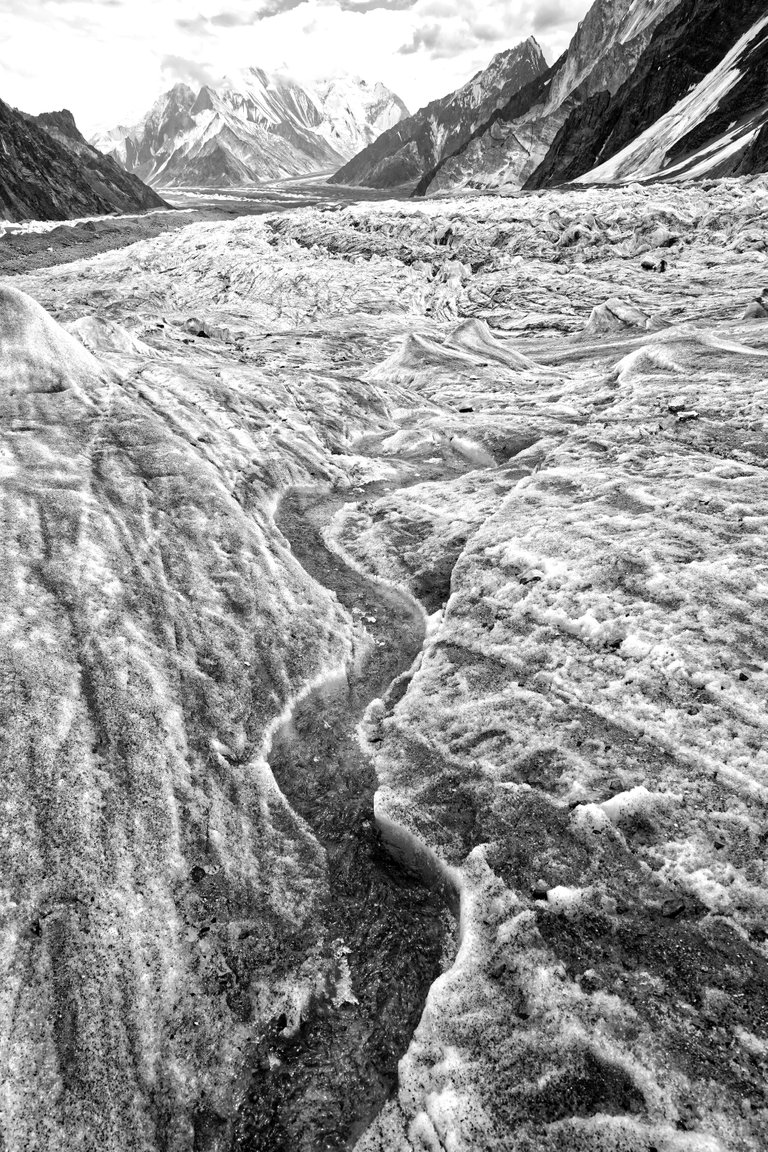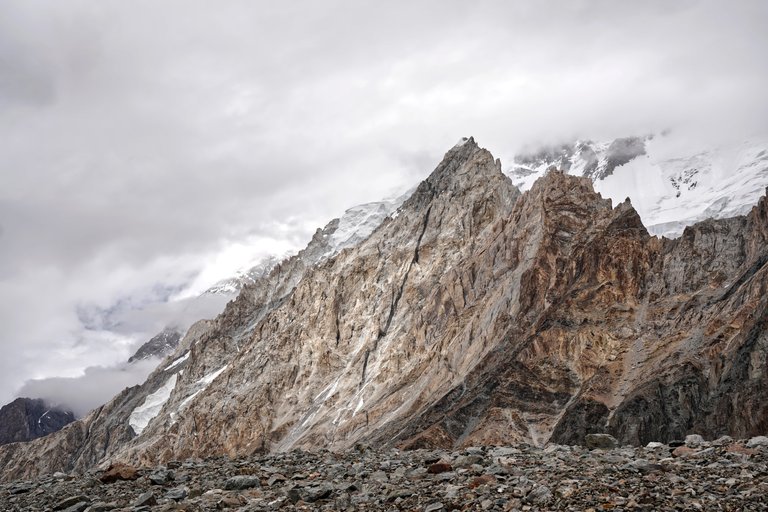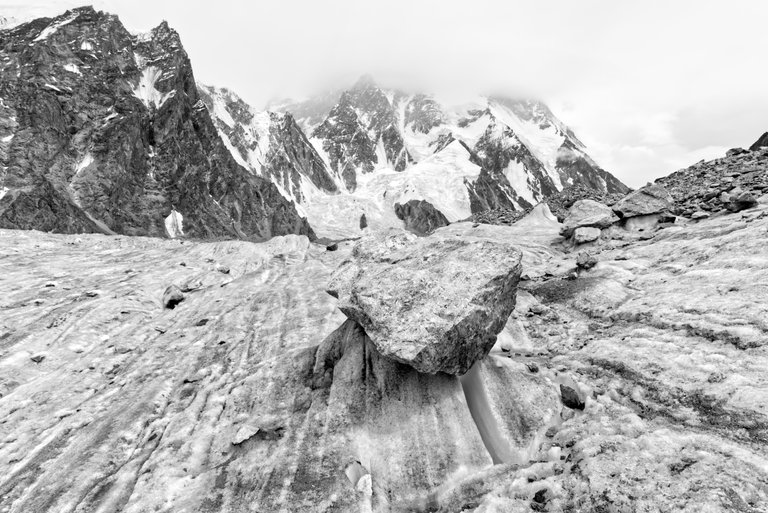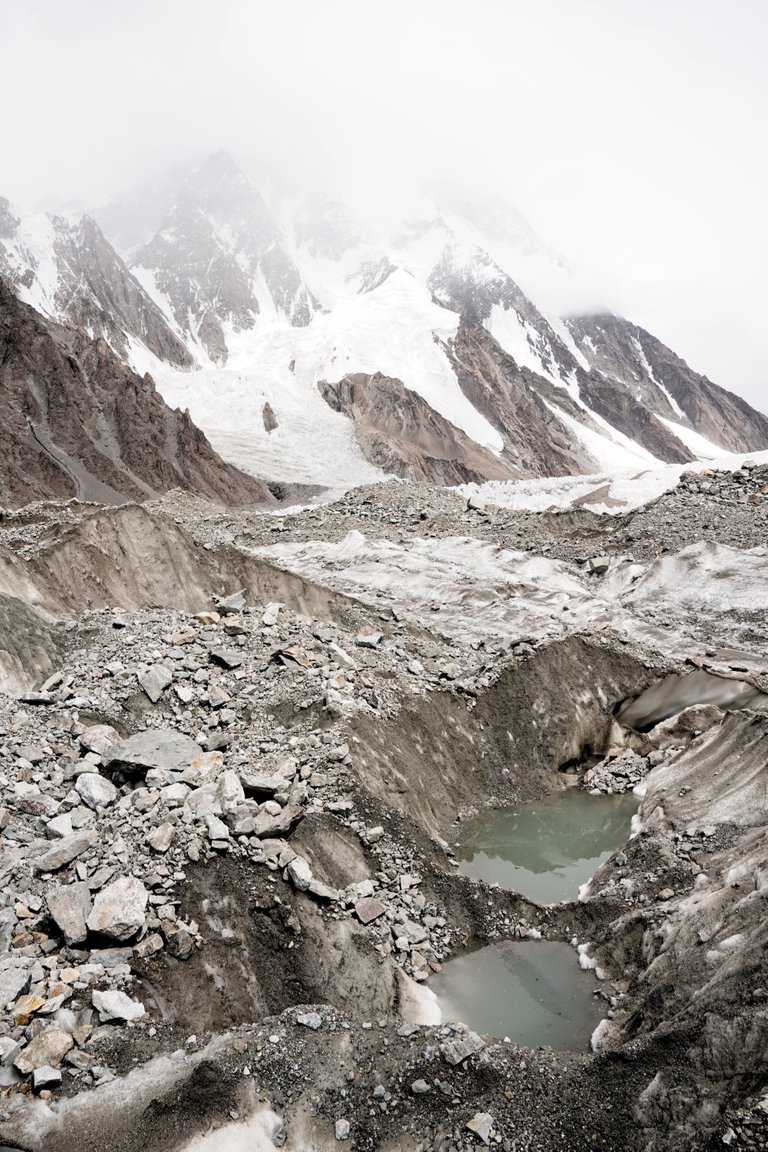 Some stuff left by past expedition, lost in time and space: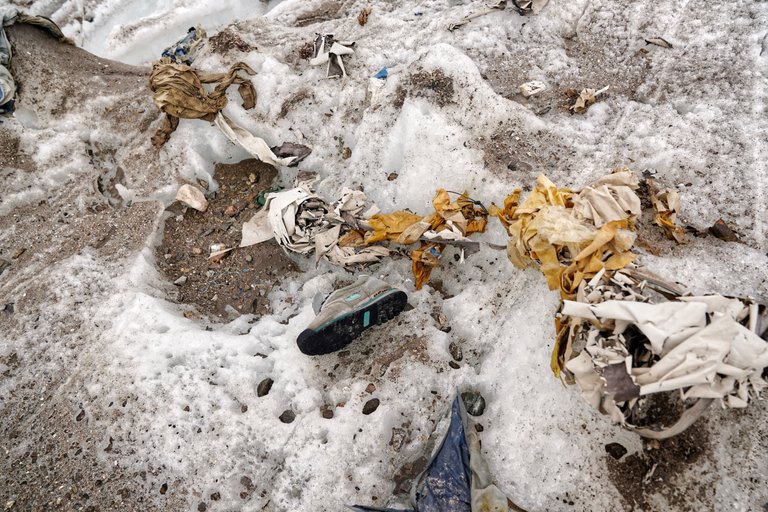 A short stop at Broad Peak base camp, no people here, nobody was trying to climb it: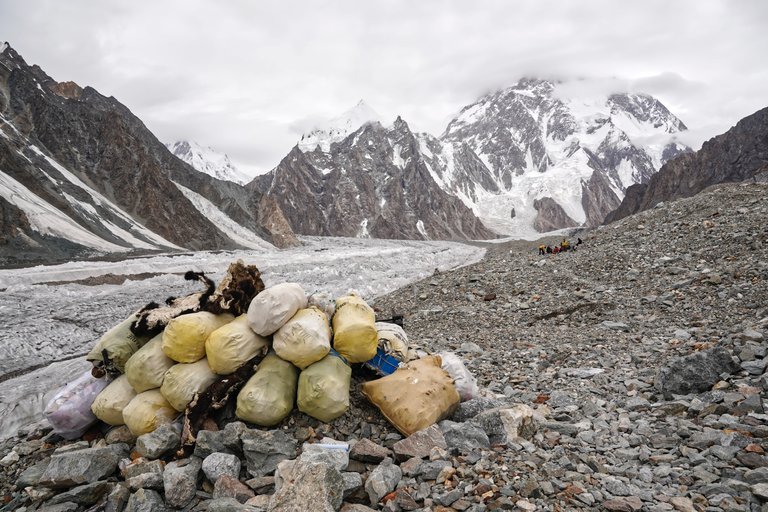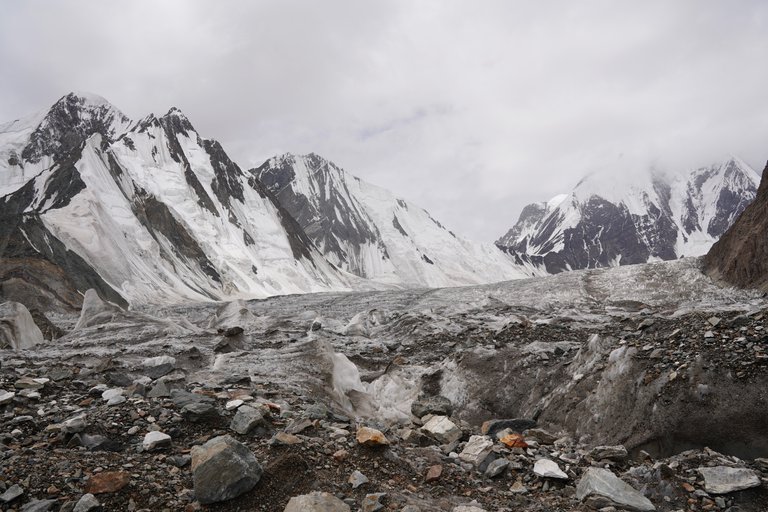 And finally, K2 base camp!
It seemed to be on another planet, with other rules, very different from the misery of our daily life. Here you feel the true essence of Man, you understand why some people decide to risk the life to realize a dream, to reach summit, as they were called by a powerful voice. Here my inner flame becomes a great fire, and this energy pushes me to realize my dream, at any cost.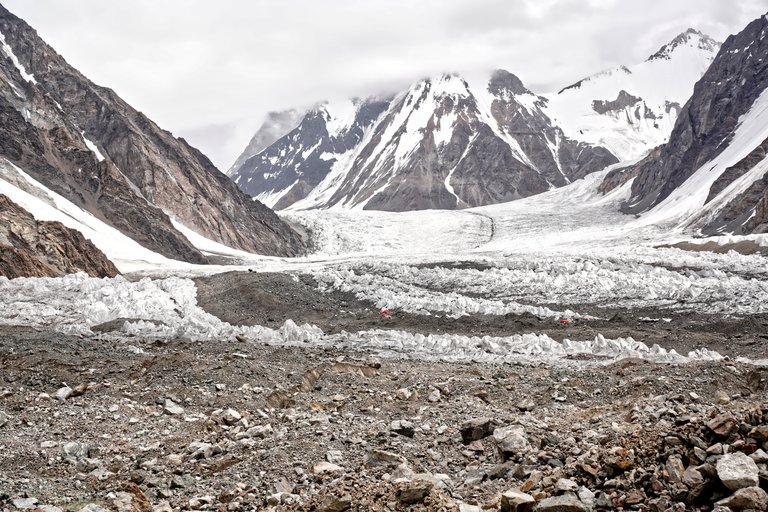 The border between Pakistan and China is very close, so following this valley you can reach China: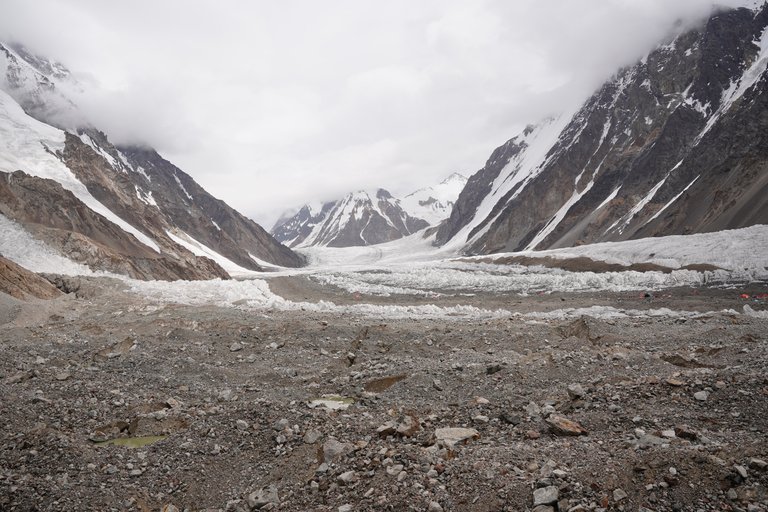 Above the camp, on the first steps of mountain walls, protected by rockslide, there was the memorial, a sort of open sky church, plenty of commemorative plaques and memories of the alpinists dead here, trying to climb K2.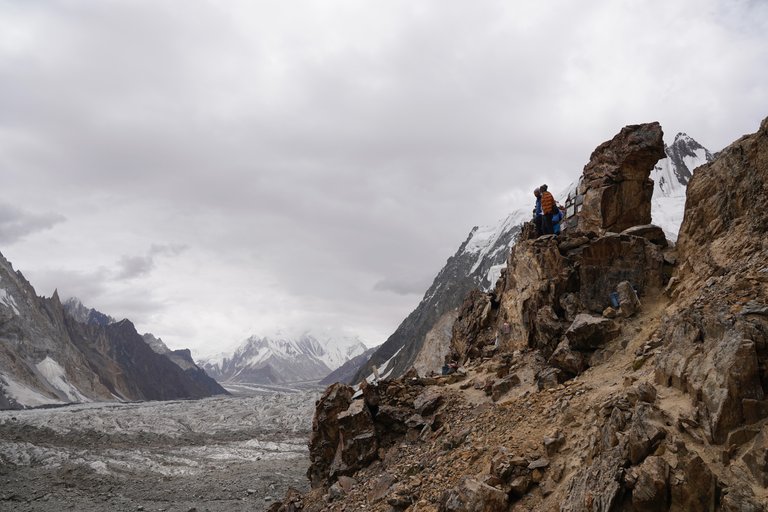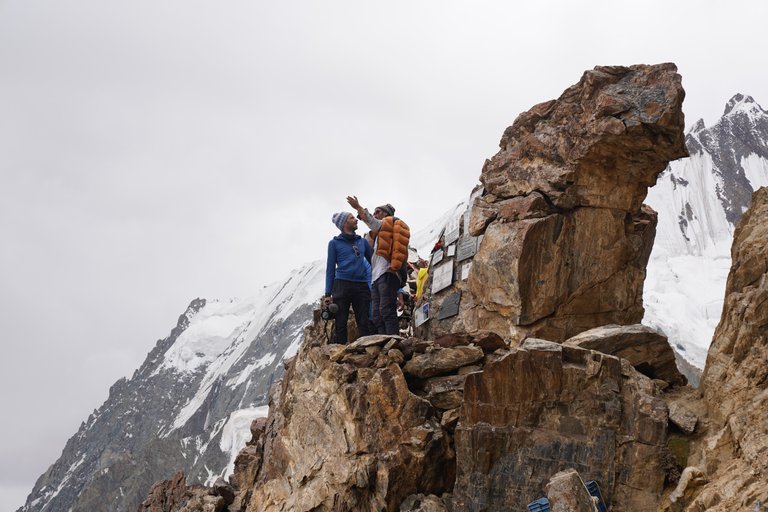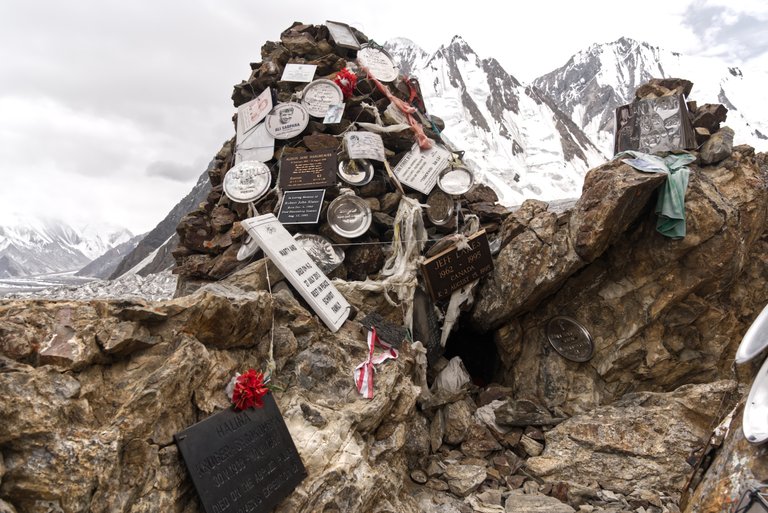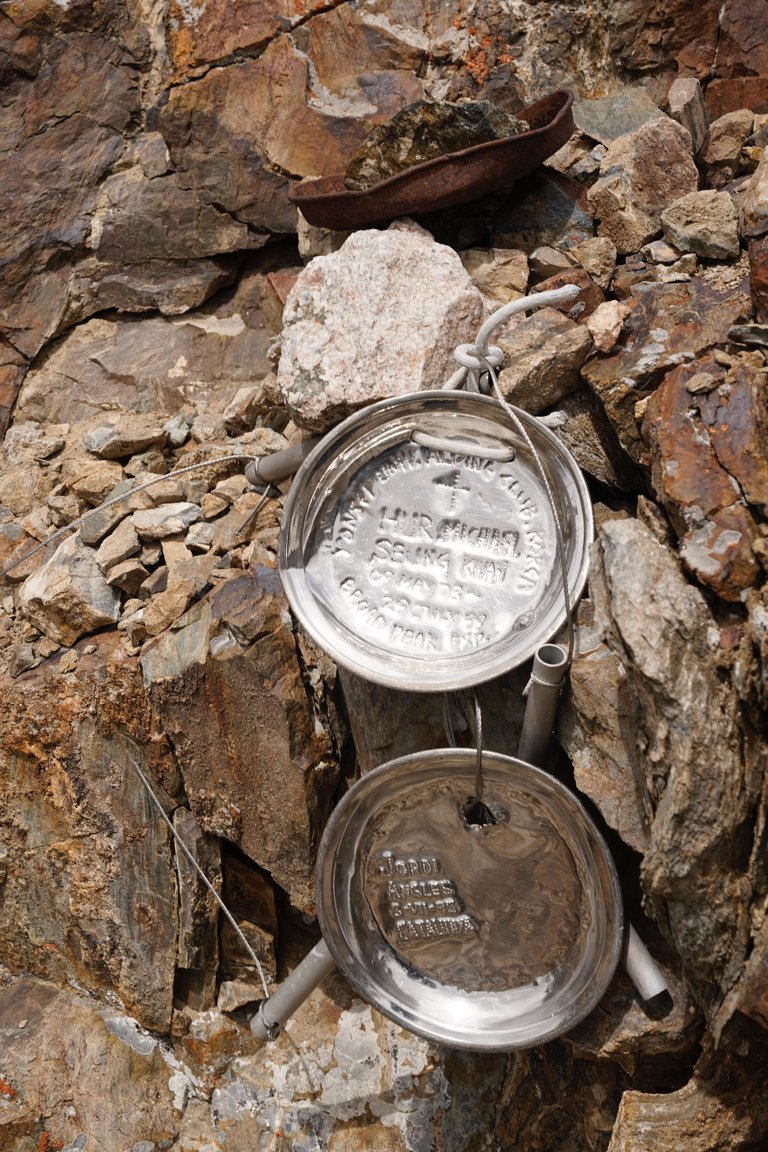 This painting has moved me. The image is very evocative, it is like a farewell, a cry of stars, a surrender, a prayer, a return, a departure ...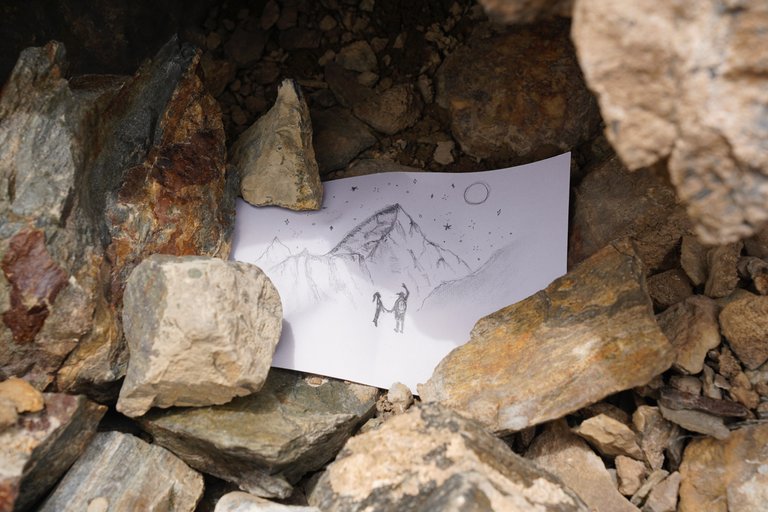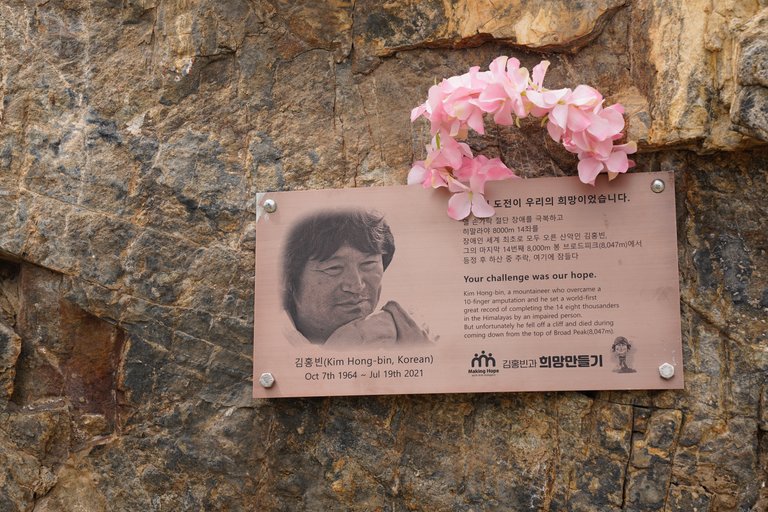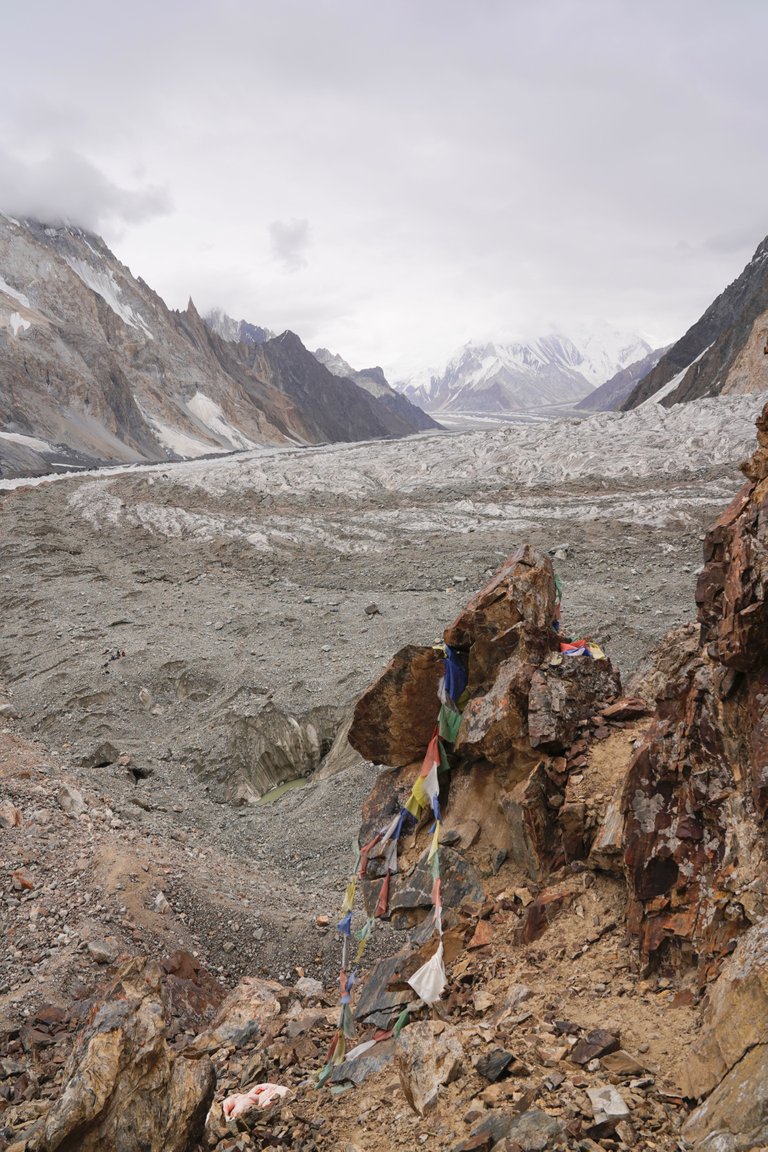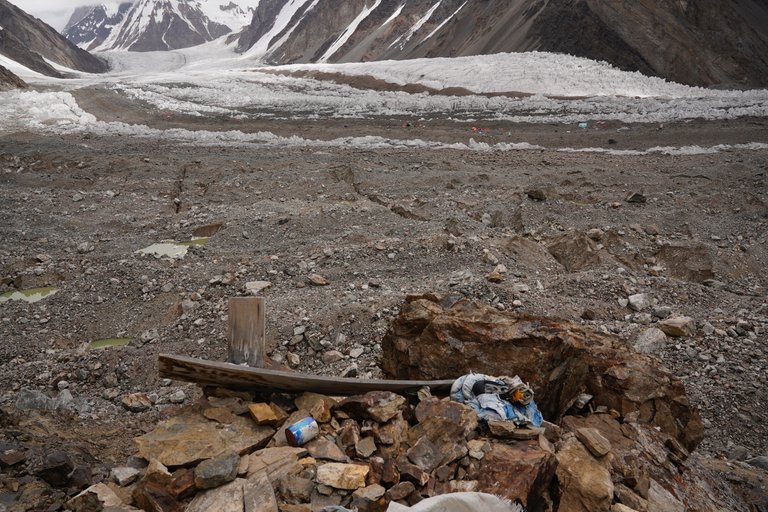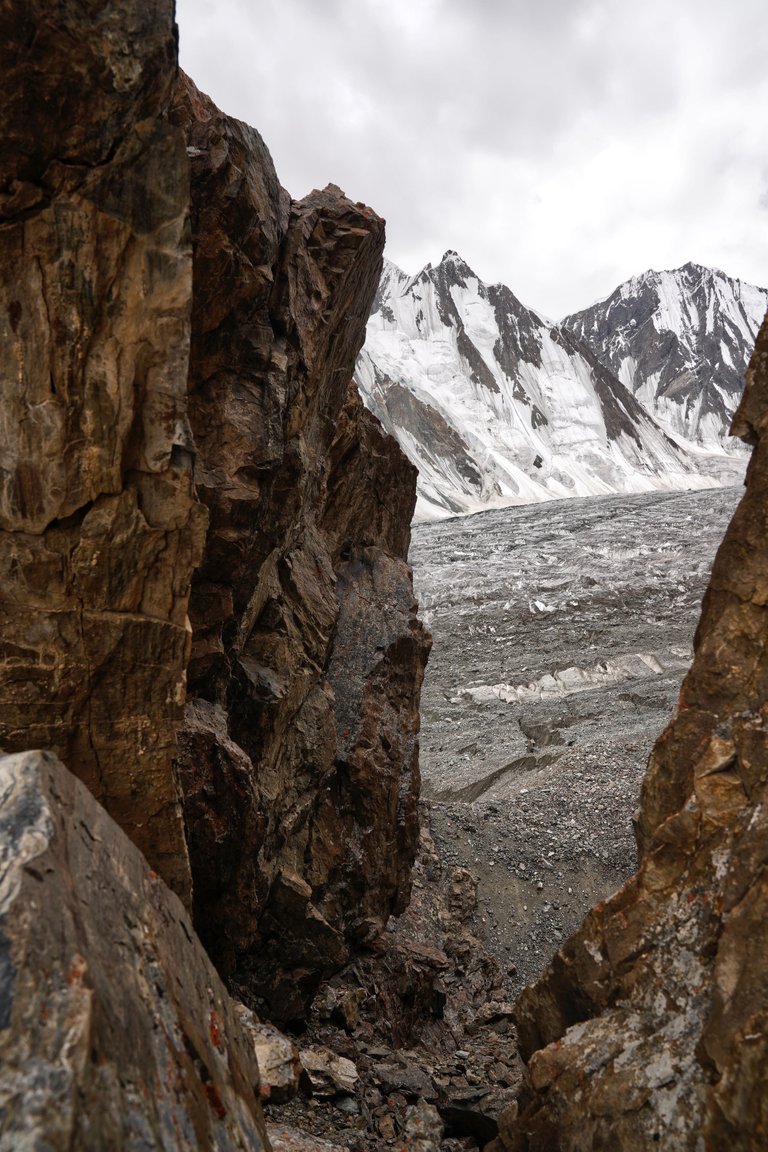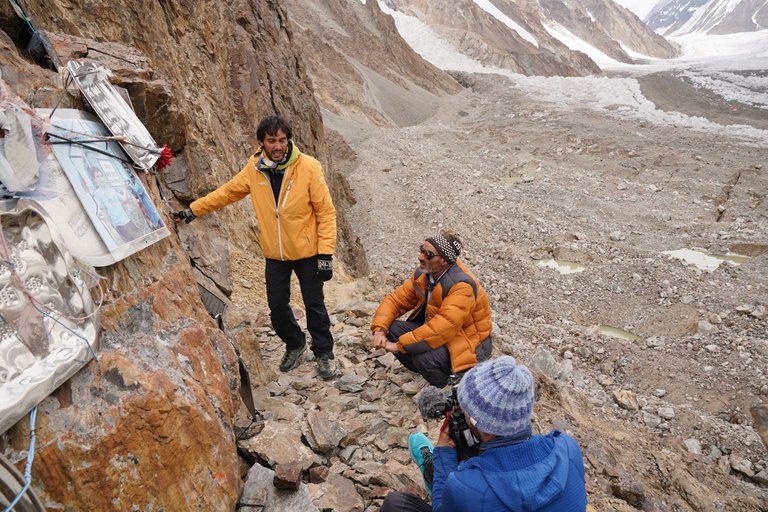 Here a plate in memory of Ali Sadpara, a great alpinist and man, an hero in Pakistan, well known and celebrated in all the country, dead presumably on K2 bottleneck in february 2021.
He climbed eight eight-thousanders, and completed the first winter ascent to the summit of Nanga Parbat in 2016.
Our guide Akbar has been a close friend of Ali, and he talked a lot about him, with words full of love and nostalgia. During february 2021 expedition on K2, also Ali's son, Sajid, was there, but he decided to come back due to an oxygen regulator malfunction, leaving Ali and the other member of the team near the summit, but they never returned. Now Sajid wishes to climb all eight-thousanders, maybe to complete the dream of the father.
"For all the dreams you had
And all the love you gave
You live in us forever
Now you are immortal".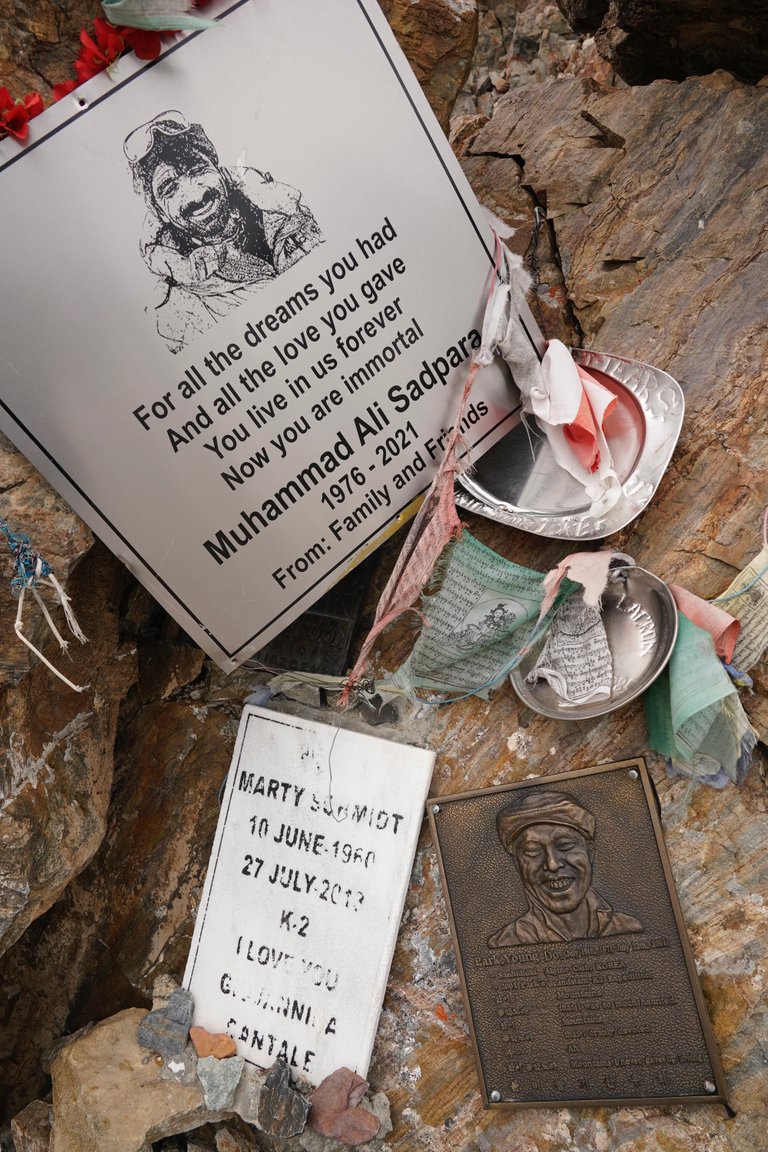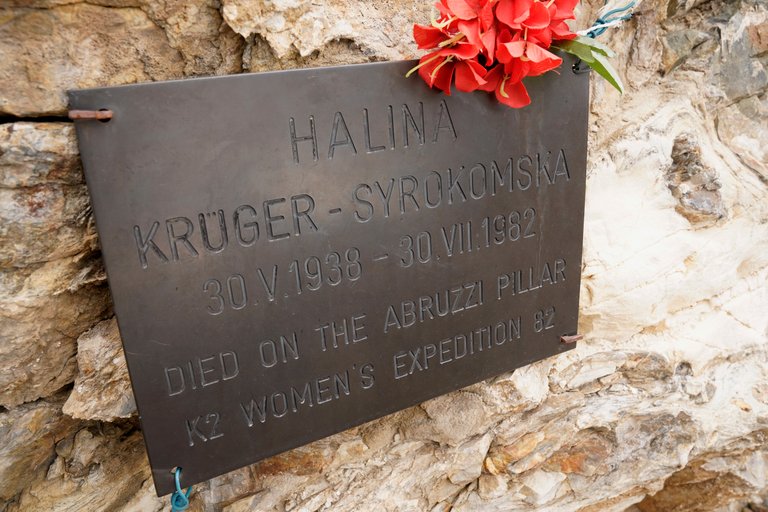 Here human bones. The best way to celebrate the union between Man and Mountain.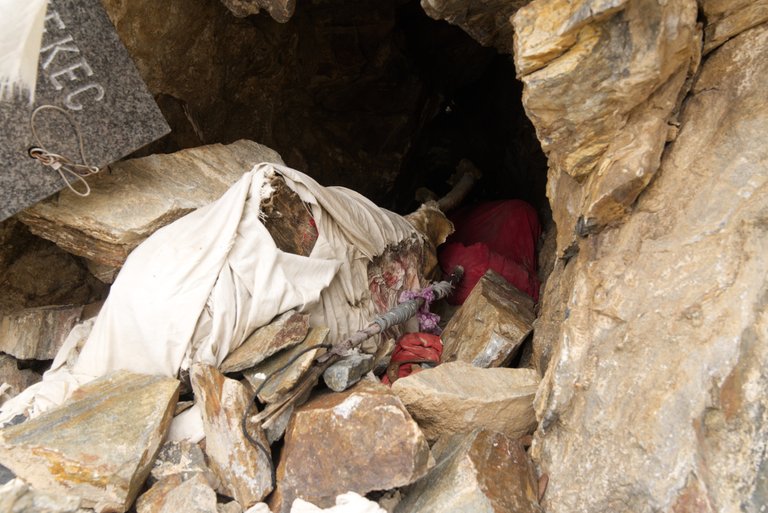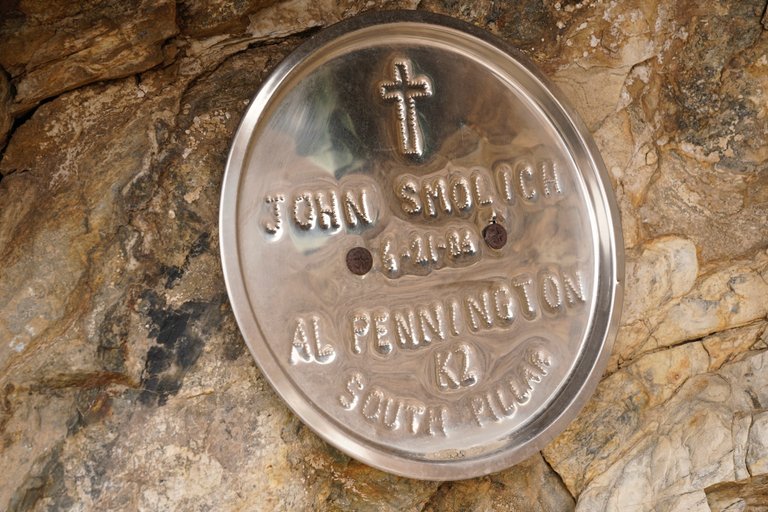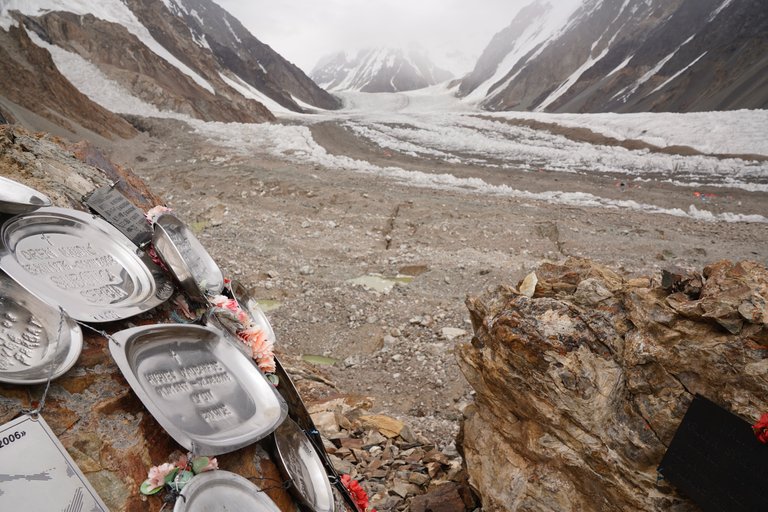 Here the red tents of K2 base camp. Tents are wrapped with a white, messy and huge coat of seracs: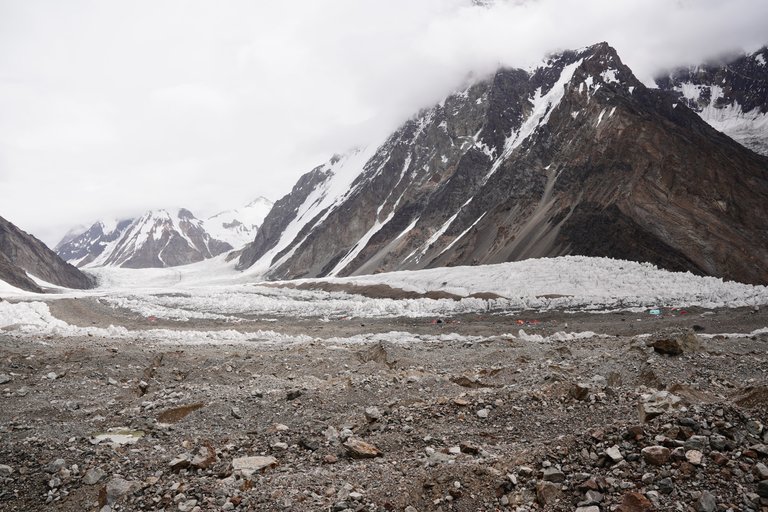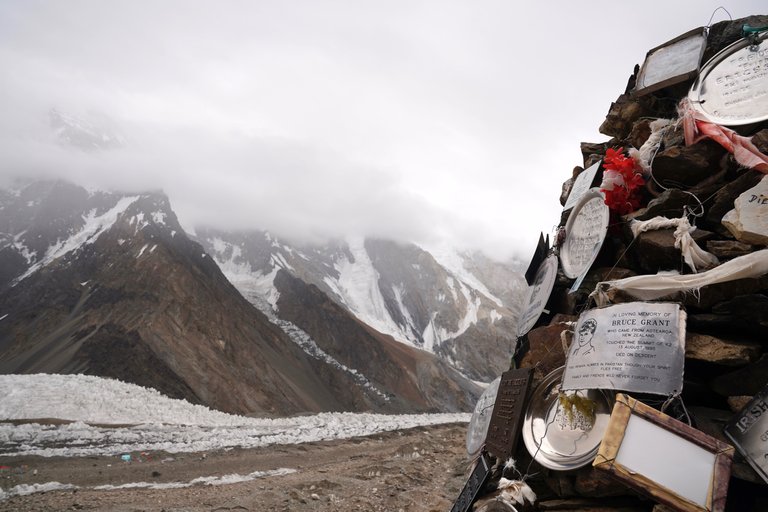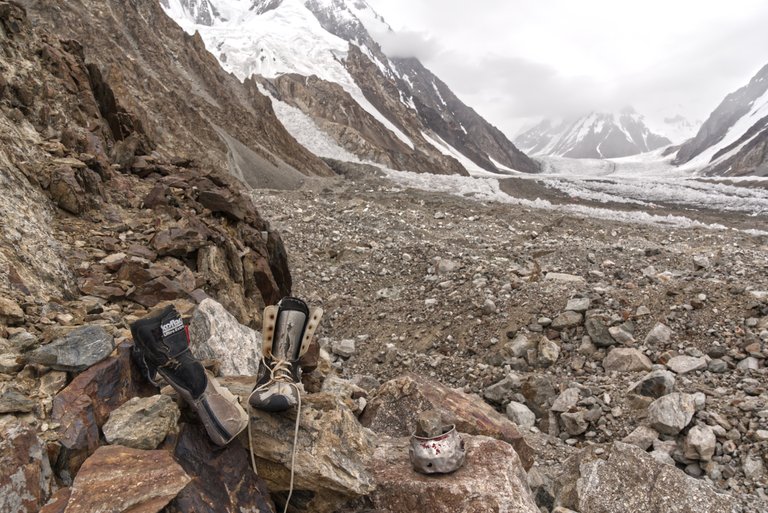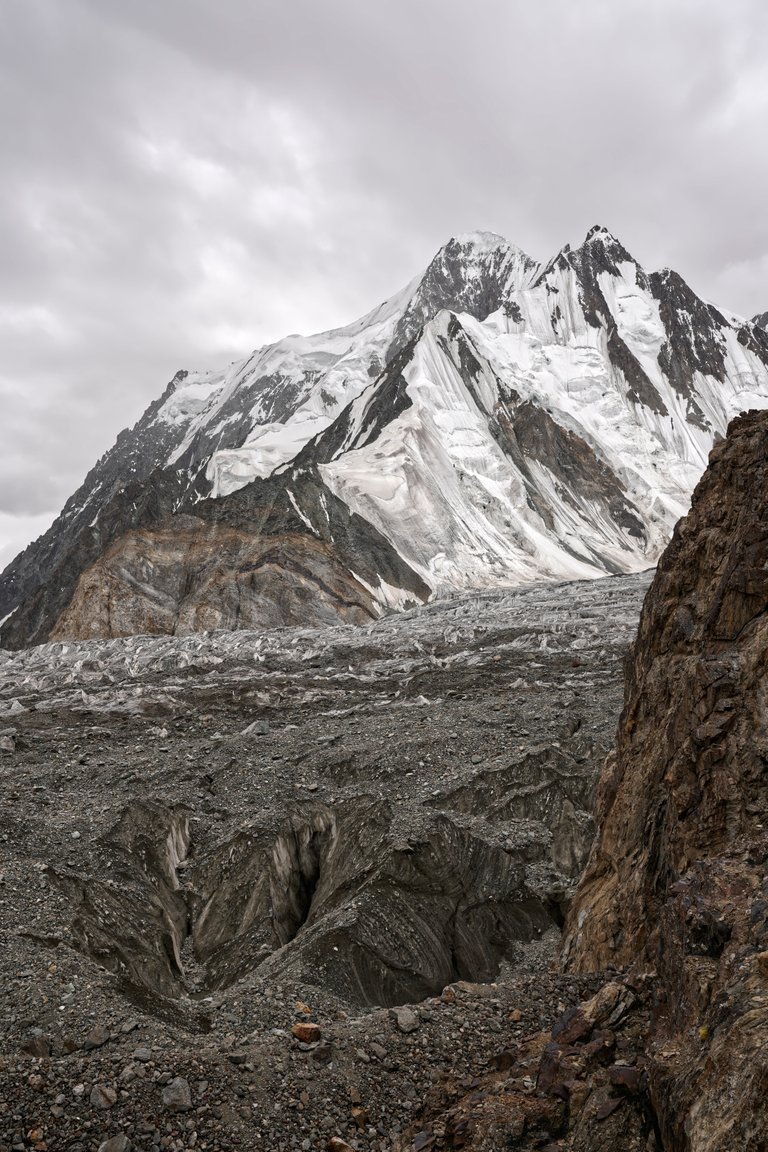 It's time to go back... During last part of the path we were very tired. Here last steps on glacier before coming back to Concordia, an amazing maze of ice and stones, with colorful lakes and lovely sight, despite the clouds coming: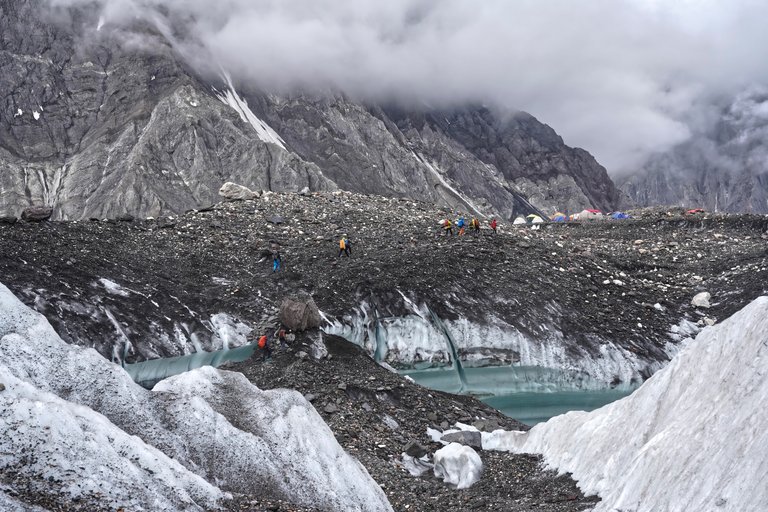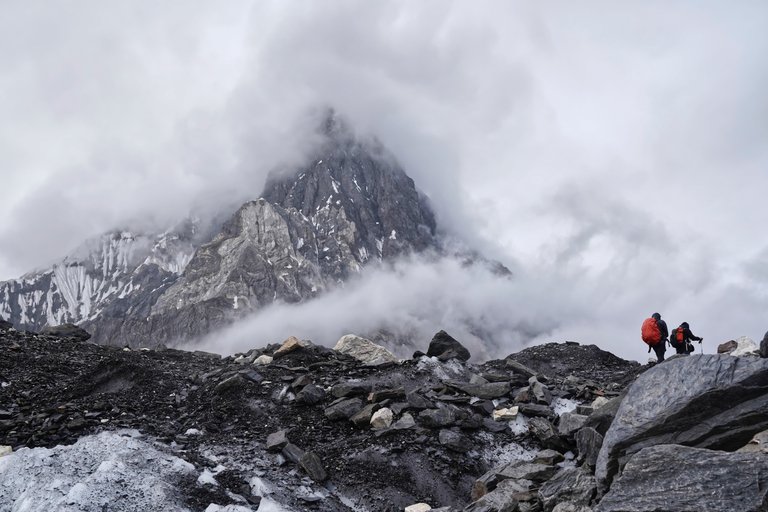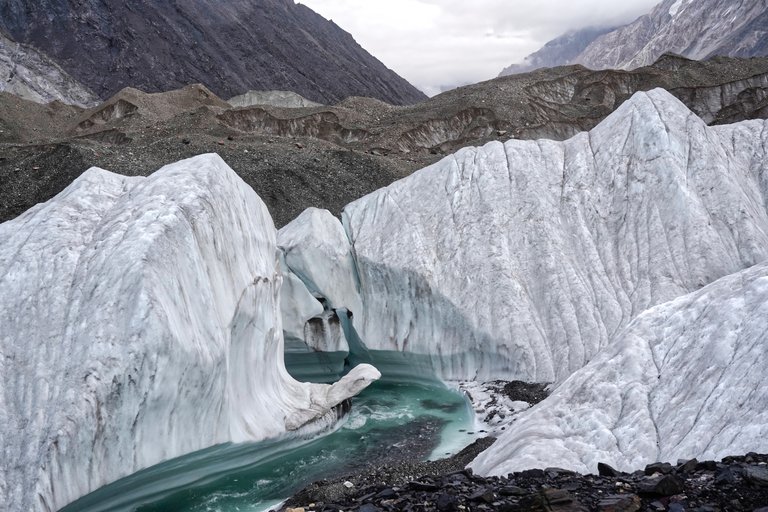 Thanks to God, and keep on dreaming!
Pictures taken with Sony Alpha 7iii.
August 2022.
---
---