Santa Maria della Neve

This is my entry for #monomad challenge by @monochromes
Coming back from Turin in a foggy day of december, driving down from an hill, I have been surprised by the church of 'Santa Maria della Neve' (Holi Mary of Snow), located over the small town of Pecetto Torinese, near Turin city. It has been built in 18th century by Bernardo Antonio Vittone.
Early in the morning, foggy stood on the plain, with the skyline of Alps lost in the background, hundreds kilometers faraway.
It was a comforting vision before going to work...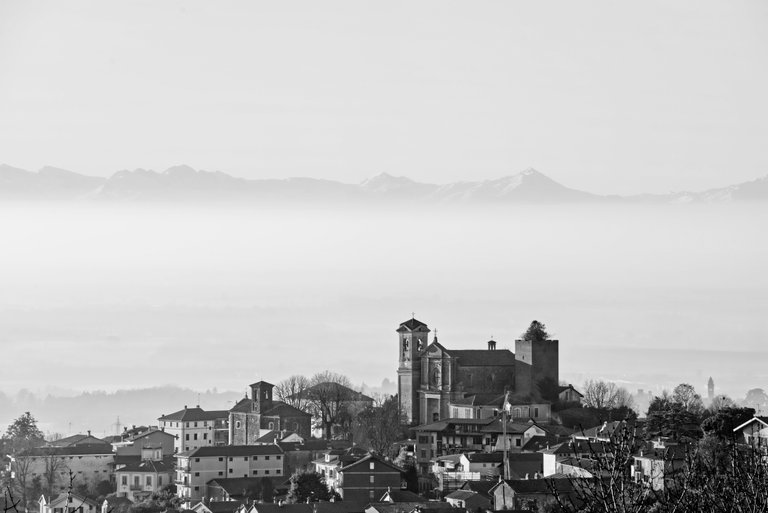 Funny to see a tree on the the top of the old tower nearby the church.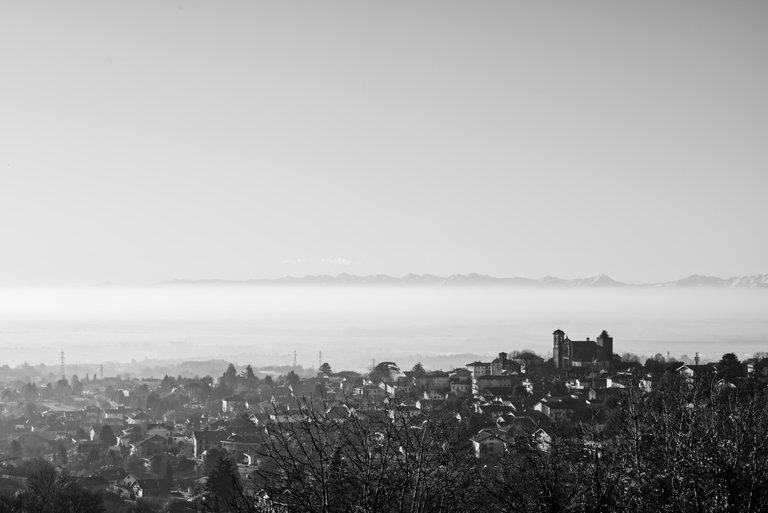 Pecetto town: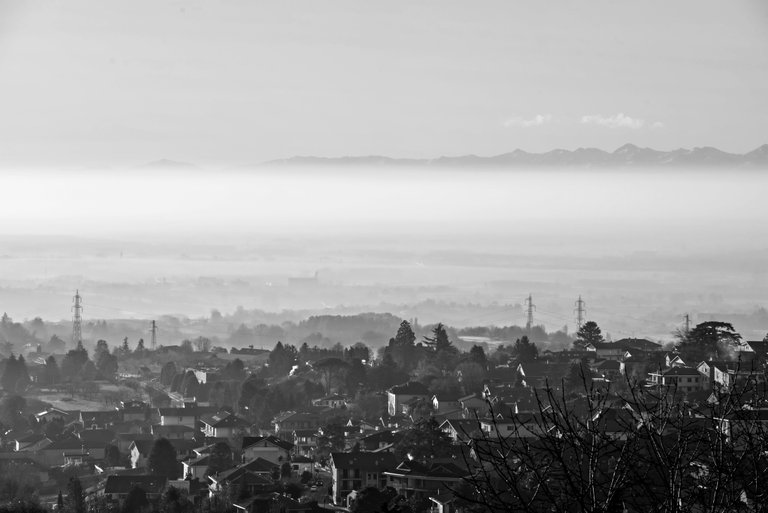 Pictures taken with Nikon D800, 70-200 F4.
05.12.2021
---
---