Singing wells

This is my entry for #monomad challenge by @monochromes
This place is called 'singing wells'.
Why this name? Because while taking water from the wells, Rendille warriors are singing. The chorus is rhythmic, and words are like a recall to say to camels: come on here, there is water for you!
The place is Ngurunit, Kenya (between Turkana lake and Nairobi).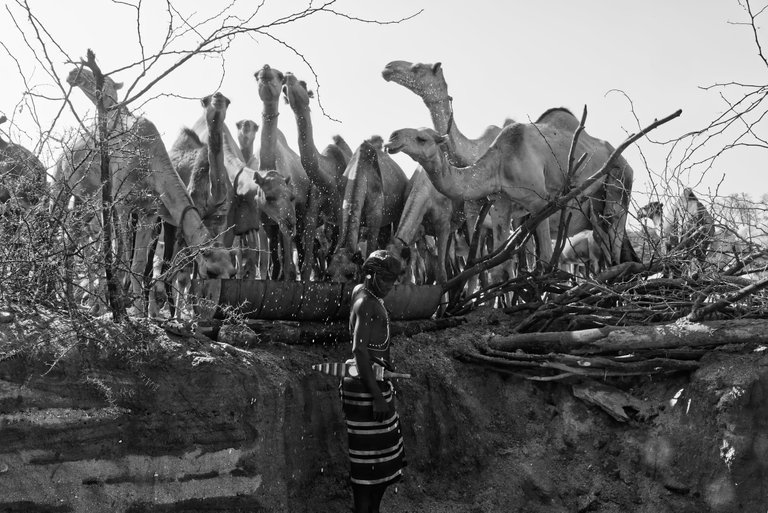 The water is passed from the back of the wells to the upside with a bucket, and the sound has enchanted me. I was hypnotized.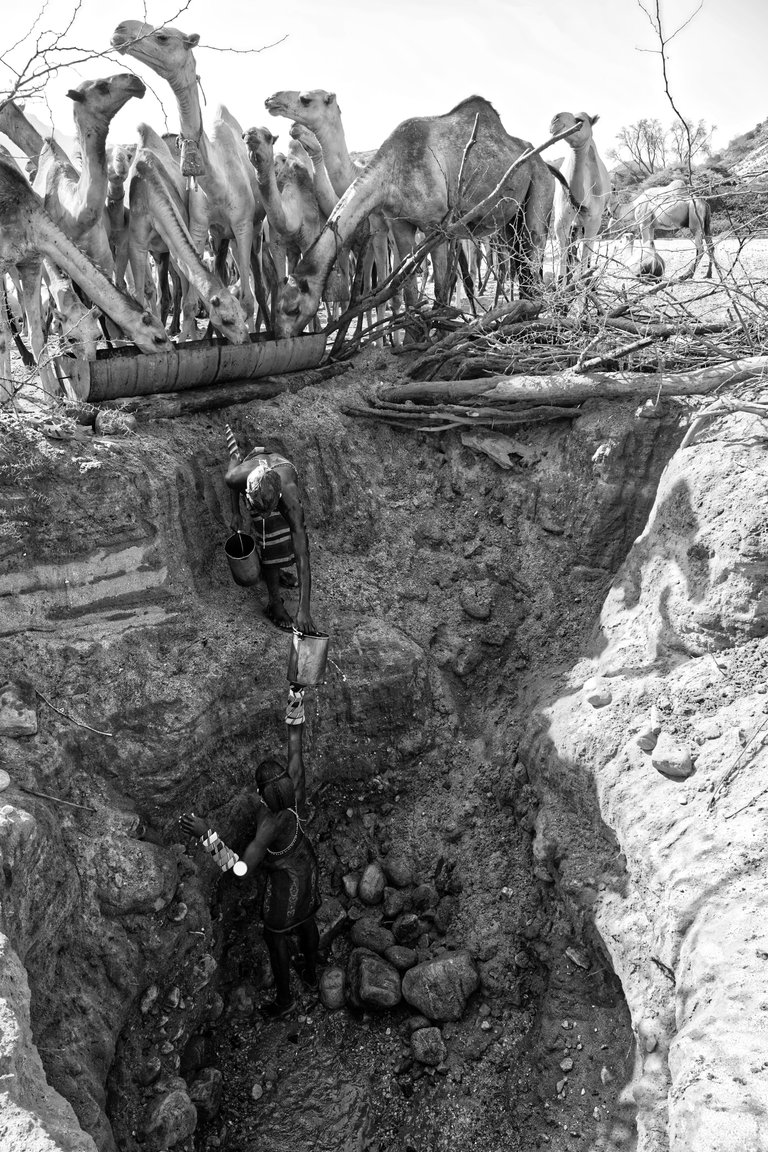 There is not so much water in this region, so water is very important, almost sacred.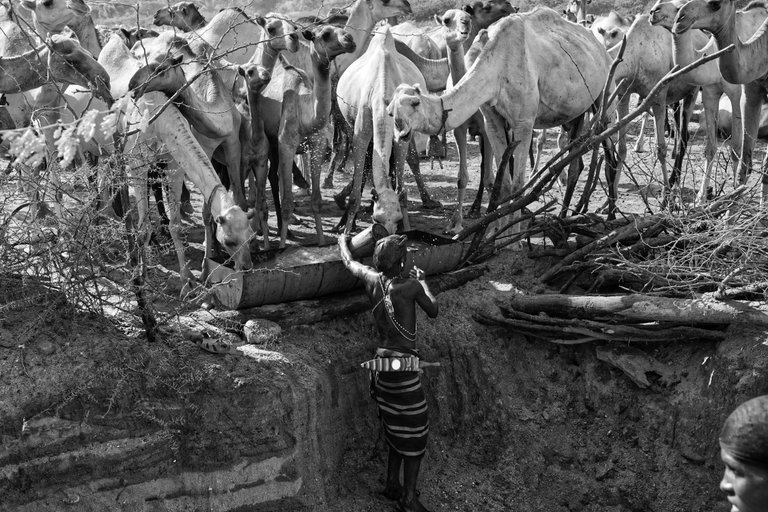 When trough is full, camels are very happy to drink, spraying water all around from their mouths!
Thanks to my friends: @mauro-debettio photographer and Shaddy Omare kenyan guide for Rendille culture!
Pictures taken with Sony Alpha 7iii.
August 2023.
---
---