The sacred life of dogs

This is my entry for #monomad challenge by @monochromes
Wild dogs have an hard life, but sometimes it seems they have found the truth.
In Himachal Pradesh mountain range (northern India), a dog under the heavy monsonic rain. In background, the last dirty snow covered a river, under a steep wall of stone.
It has chosen our groups, and it has followed us during a long trekking, for many days....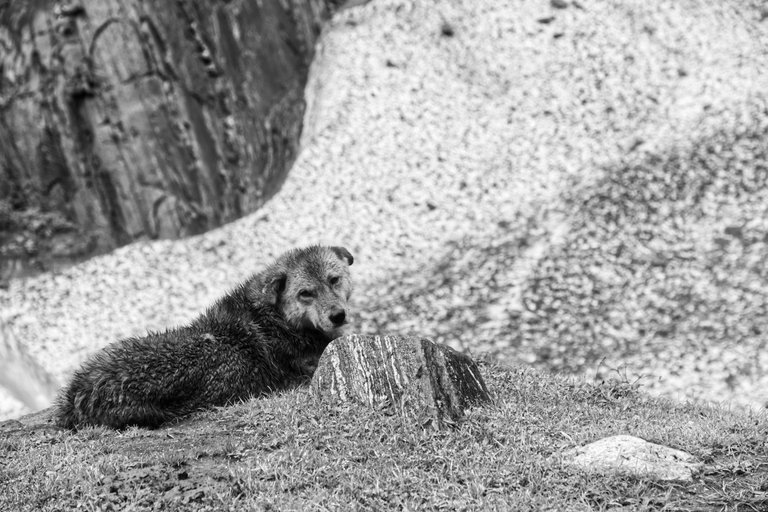 ... over a pass higher than 5000 meters high, towards Ladakh region.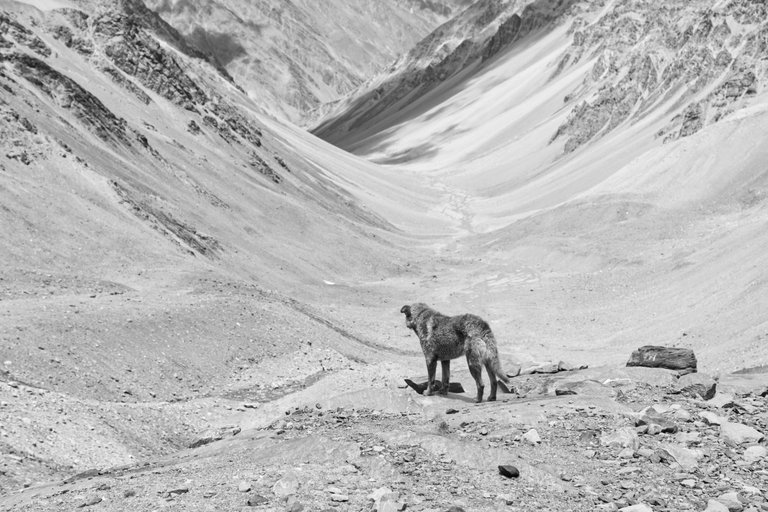 They love the proximity with innocent humans. They find only pure people to stay with.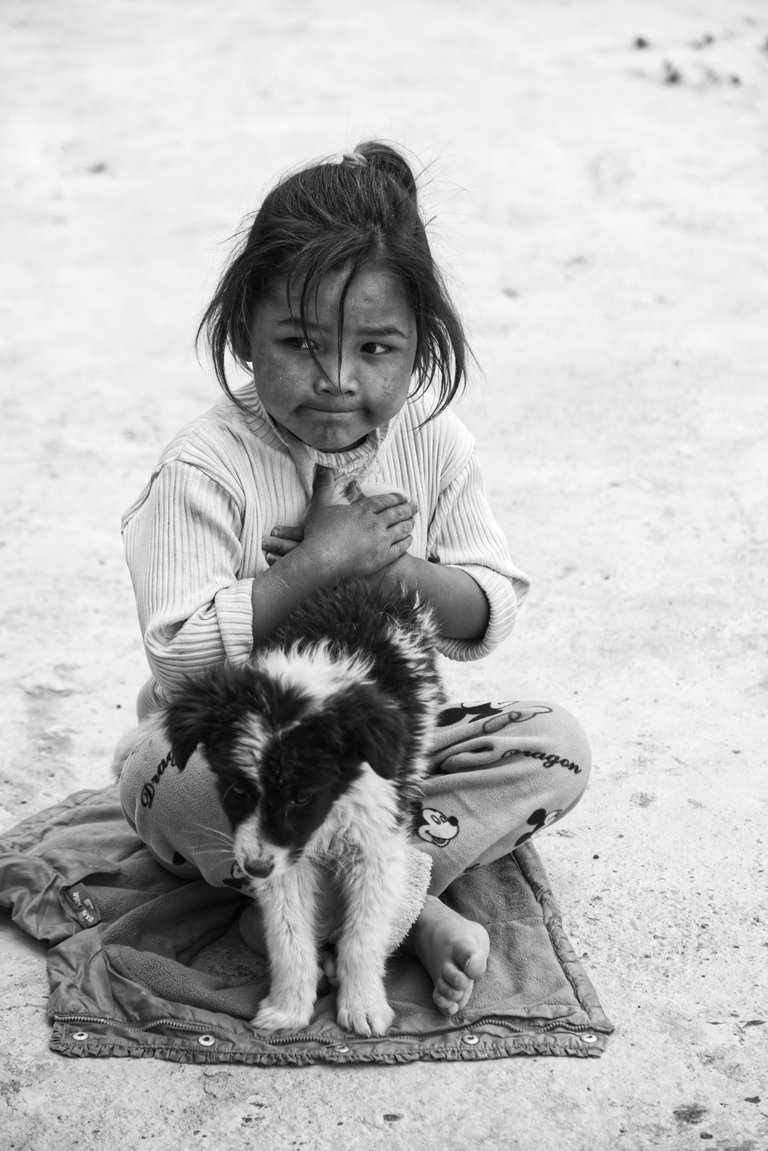 They live discreetly with humans...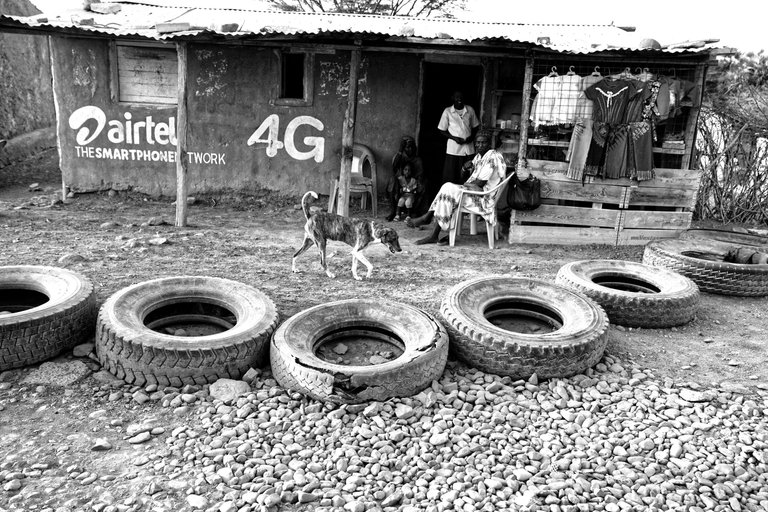 (Loyangalani, Kenya)
The luckiest have a lot of food....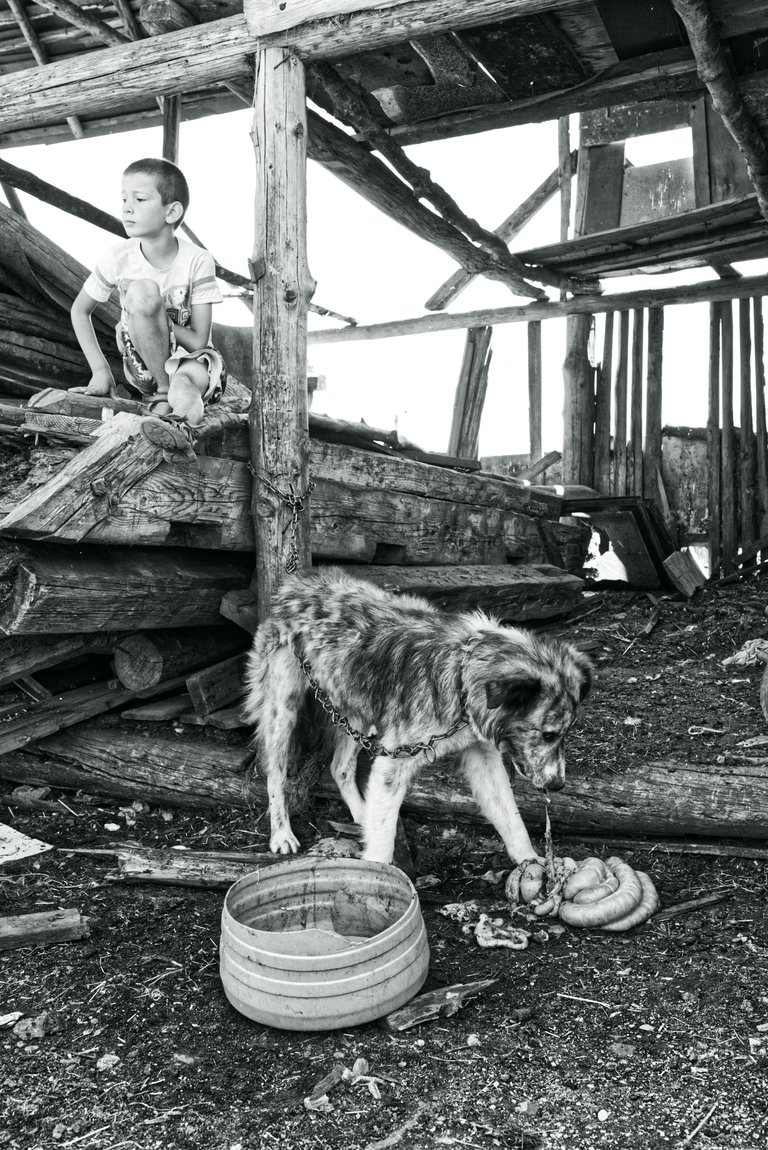 (Gipsy farm, near Brasov, Romania)
...but the most of them, seems to live with nothing, as if only sun and air would feed them!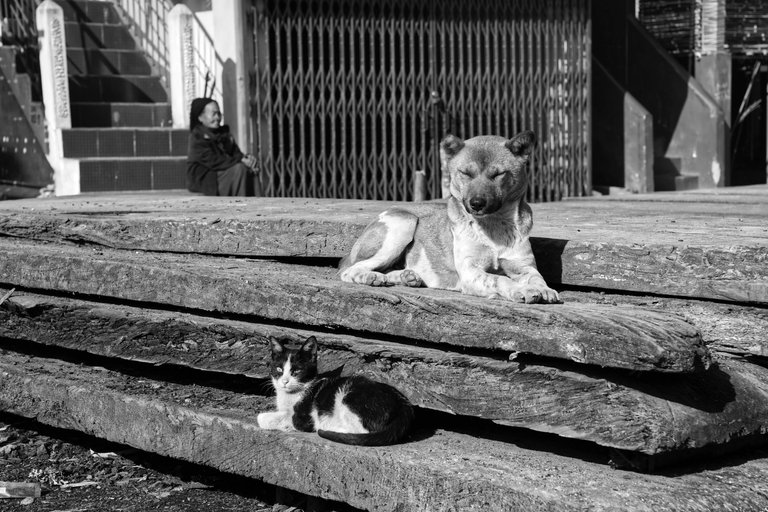 (East India, Ziro)
Dogs has a special sense to find the most sacred places of Earth, and there, sometimes they sleep.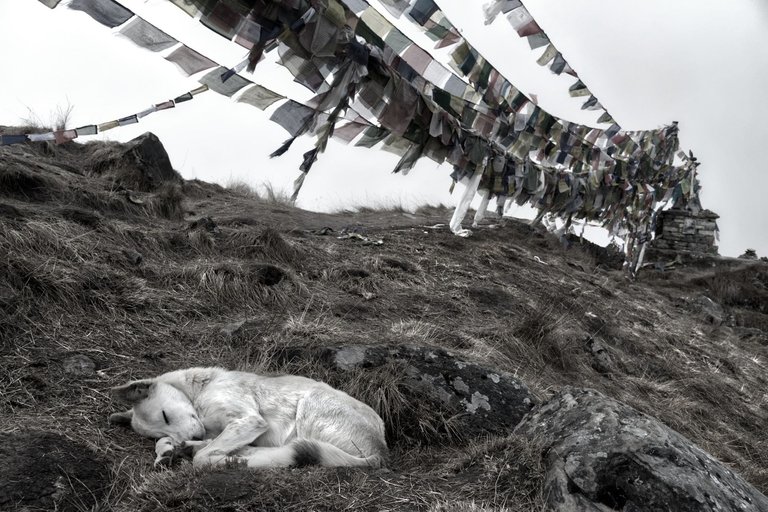 (Annapurna Sanctuary, Nepal)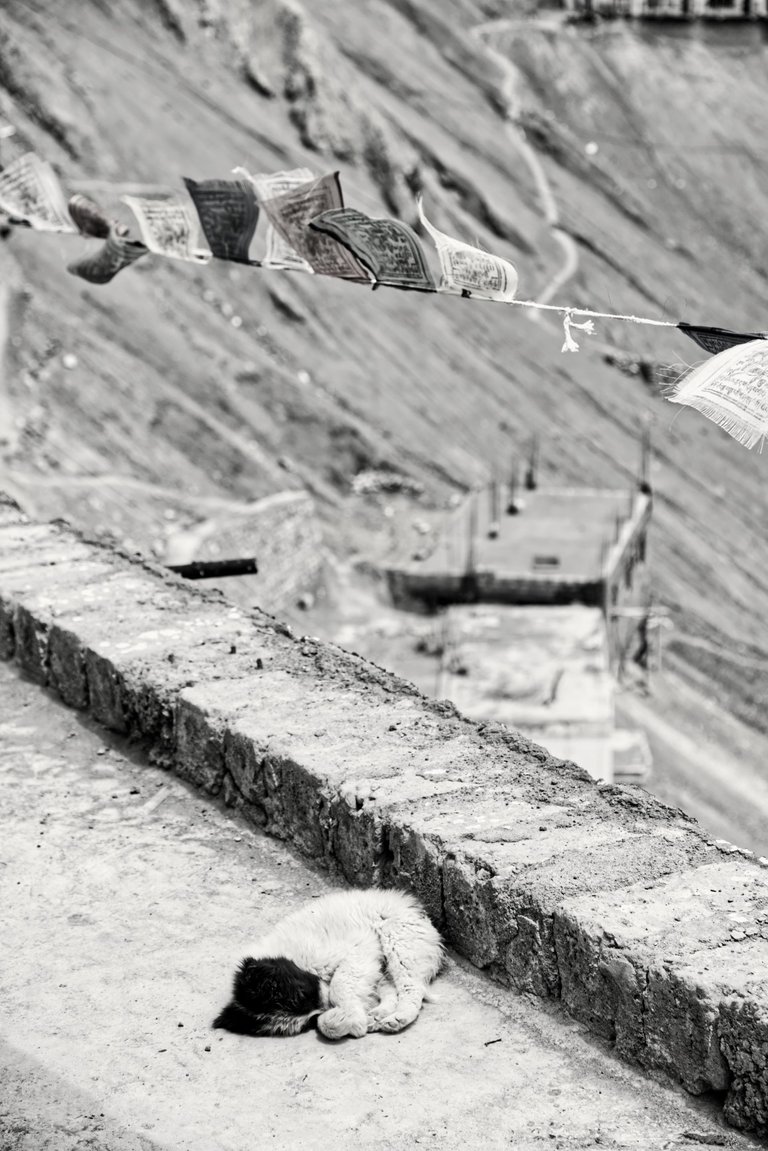 (Dhankar Monaster, Ladakh - Little Tibet)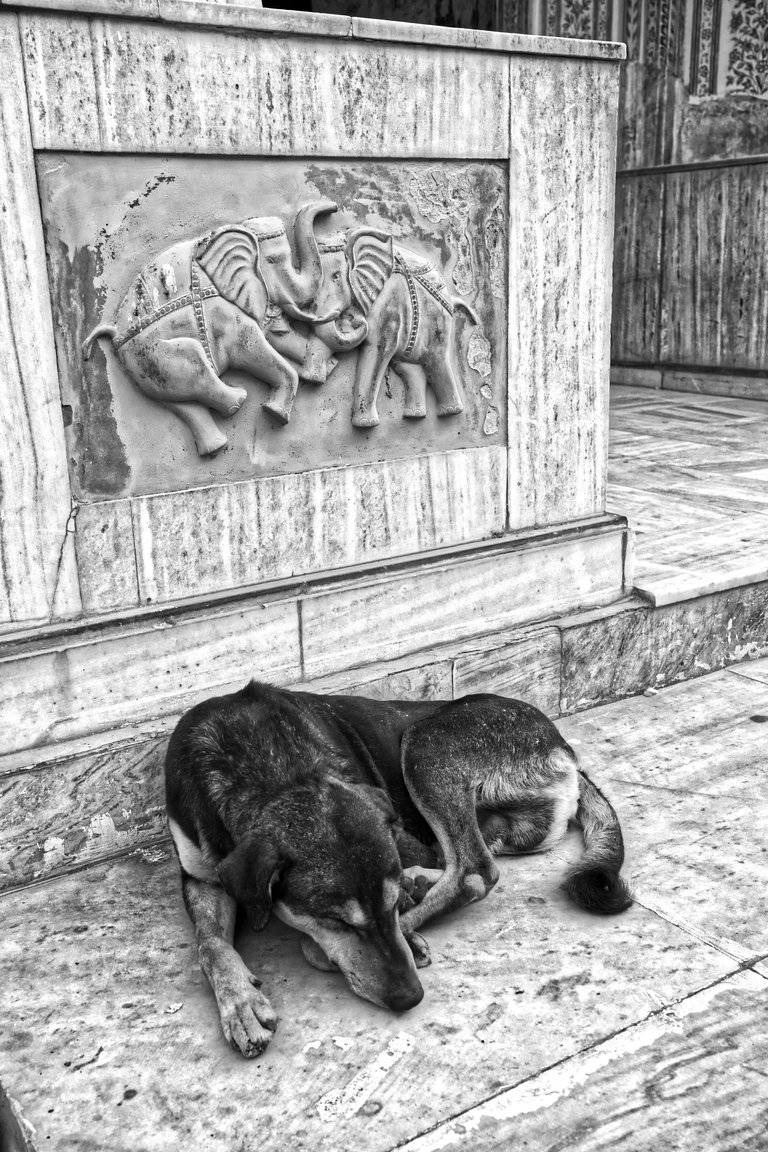 (Jaipur, India)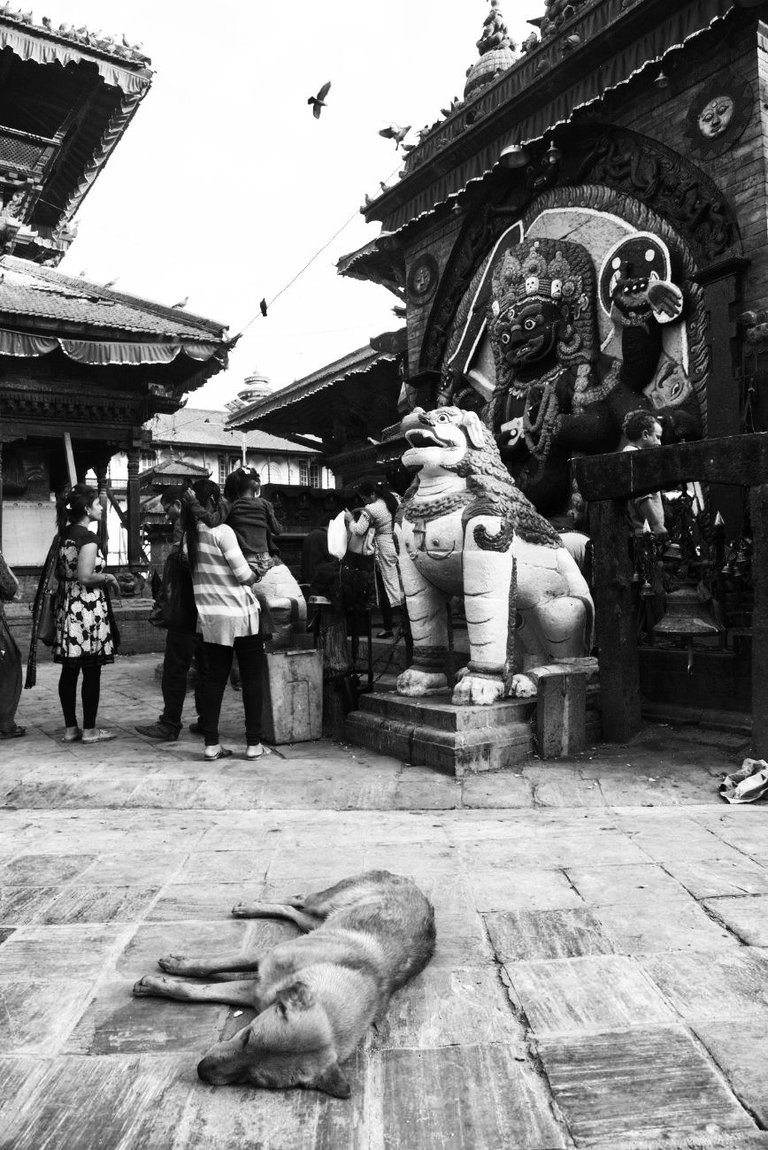 (Central square of Kathmandu)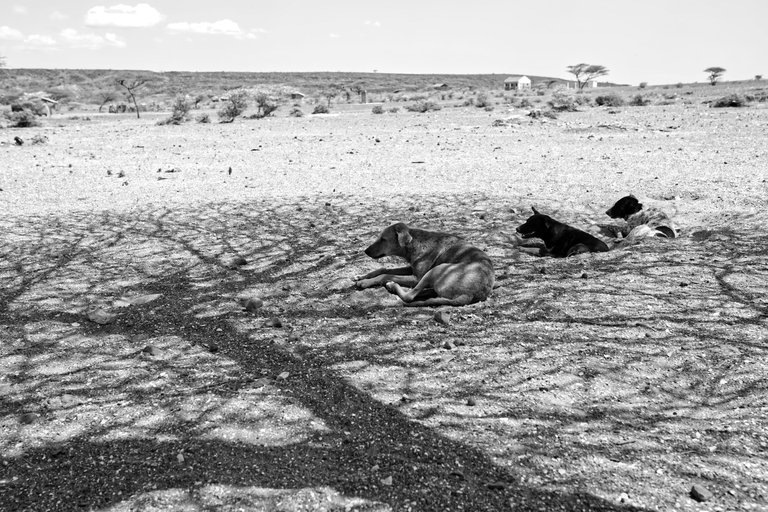 (Under a rare tree around Turkana lake, looking for shadow, northern Kenya)
Sometimes, they seem to reach a special contemplative and ecstatic state: they no longer want anything, they touch the essence of life. It is why I love to observe them, trying to learn their secret.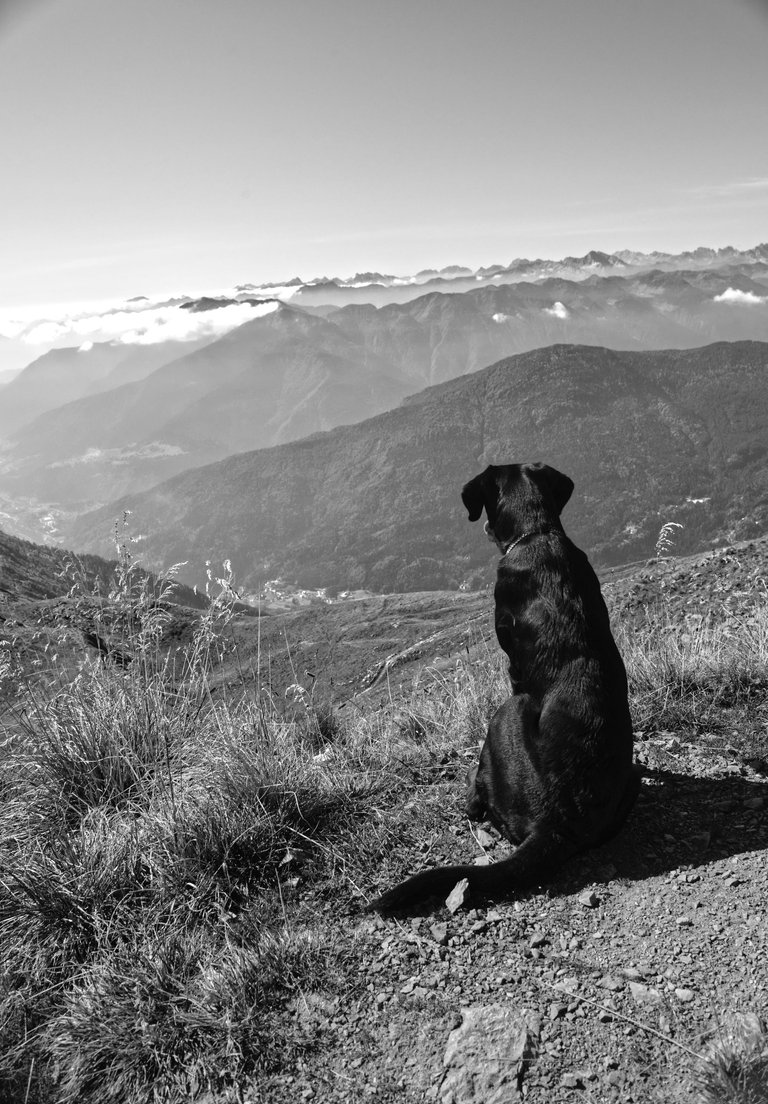 (Crostis Mount, Carnia region, Italy)
Pictures taken with Sony Alpha 7iii and Nikon D800.
From 2014 to 2023.
---
---