Towards Ali camp - Porters walk
Today I will lead you from Concordia Camp to Ali camp.
I'll keep on with my series of pictures of Karakorum range, northern Pakistan.
Concordia camp. After some rainy days, good weather (not so good, but ok to keep on the trekking) has arrived: porters are preparing stuff, and we had bag ready, to start a new day towards upper Ali camp.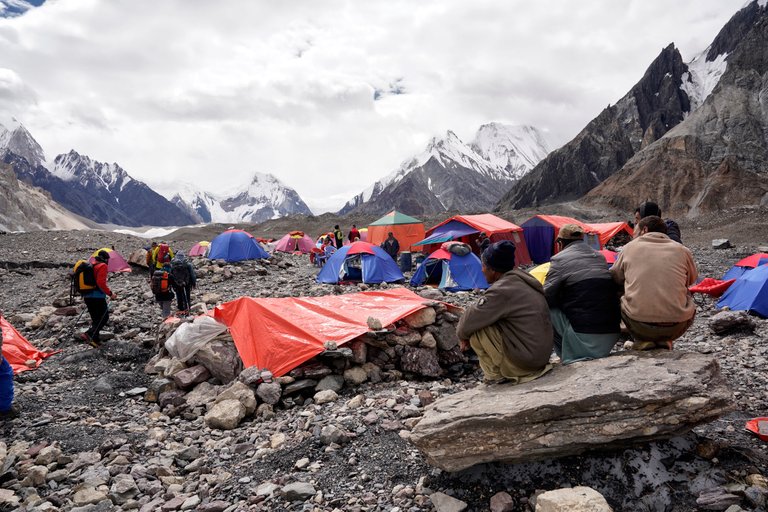 Let's start!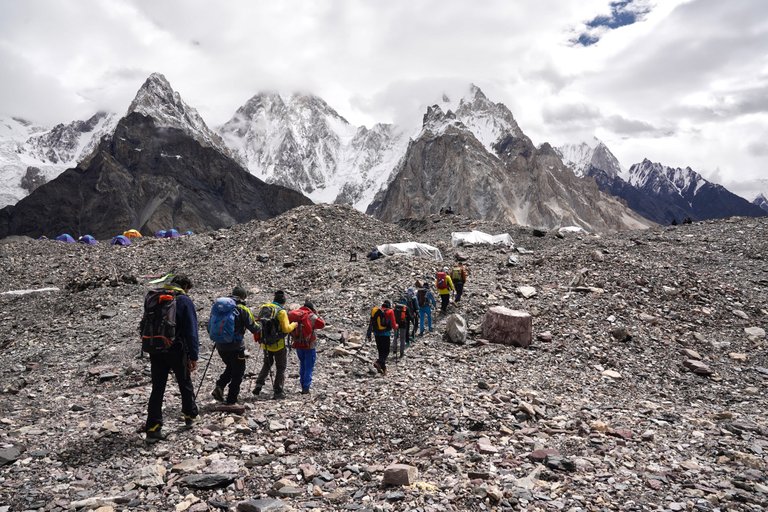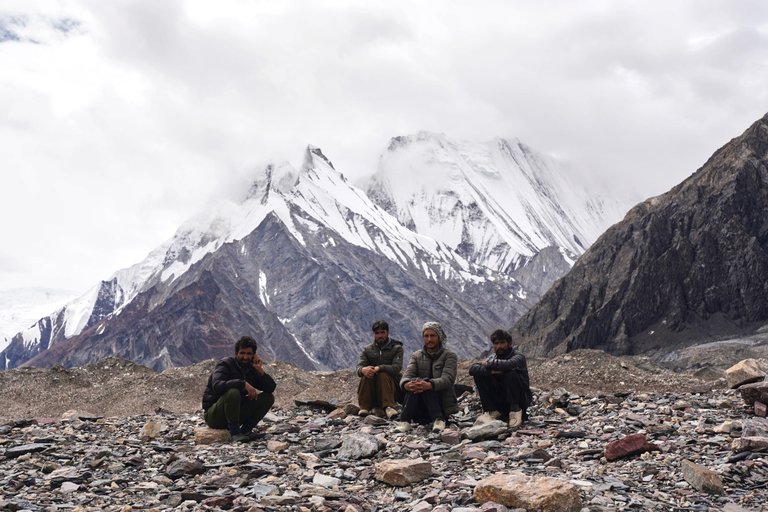 Here a porter refugee for the night, and also to protect from rain and cold: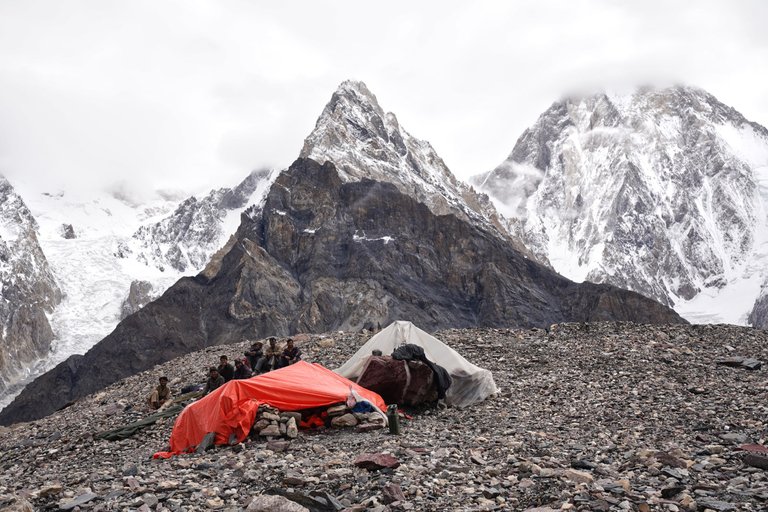 We walked on the glacier all the day. You see stones, but under a thin rocky layer, there are ice and crevasses. Sometimes, white ice appeared created wonderful white pyramids, or making caves where green melting water flows.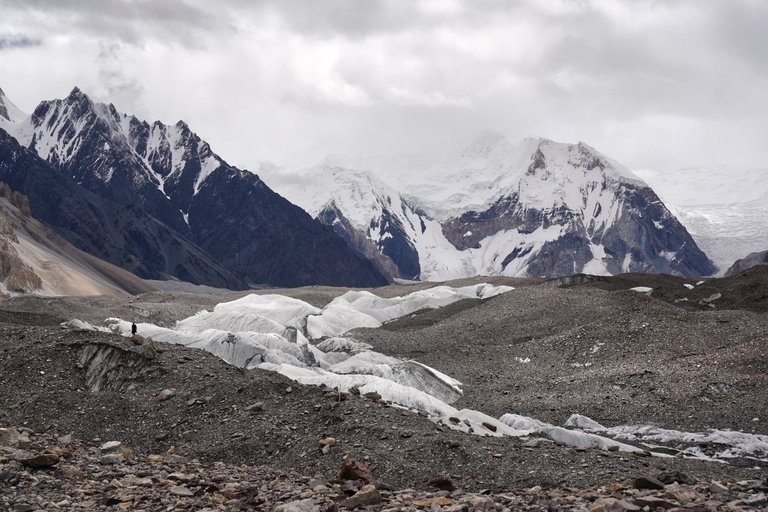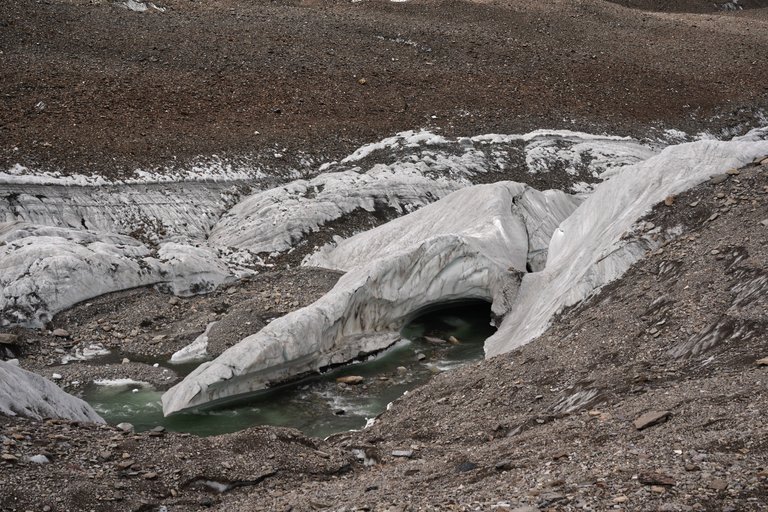 Walking here is easy, but we had to pay attention: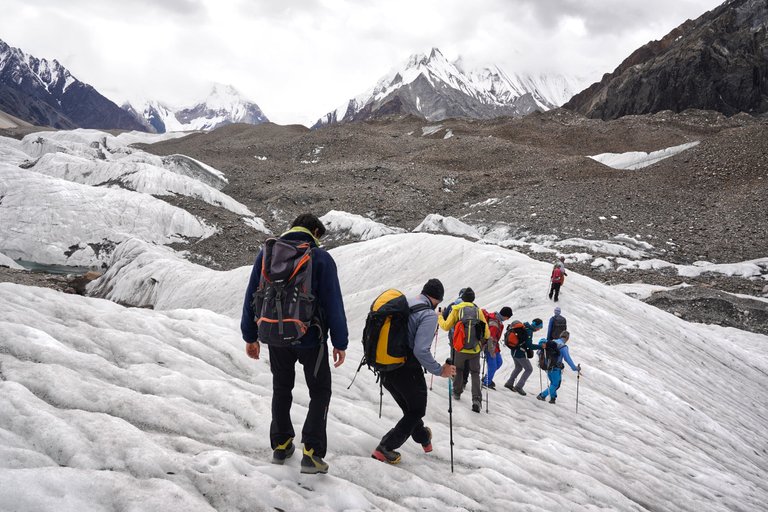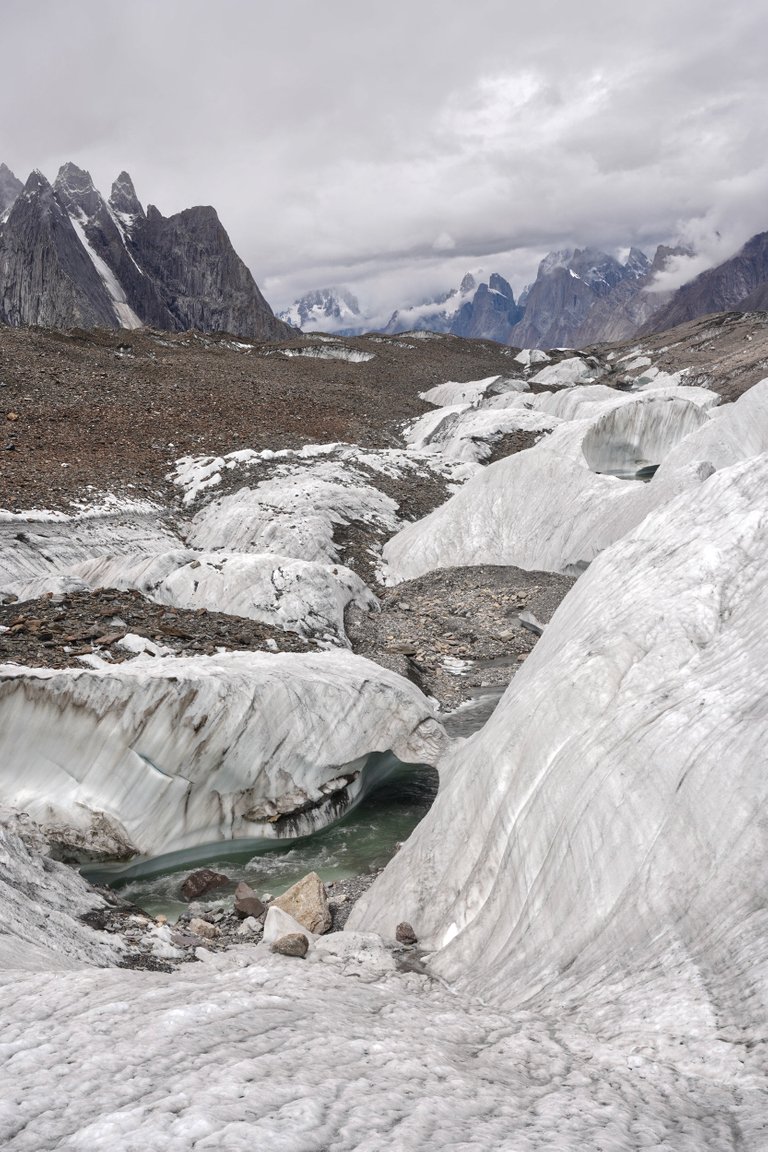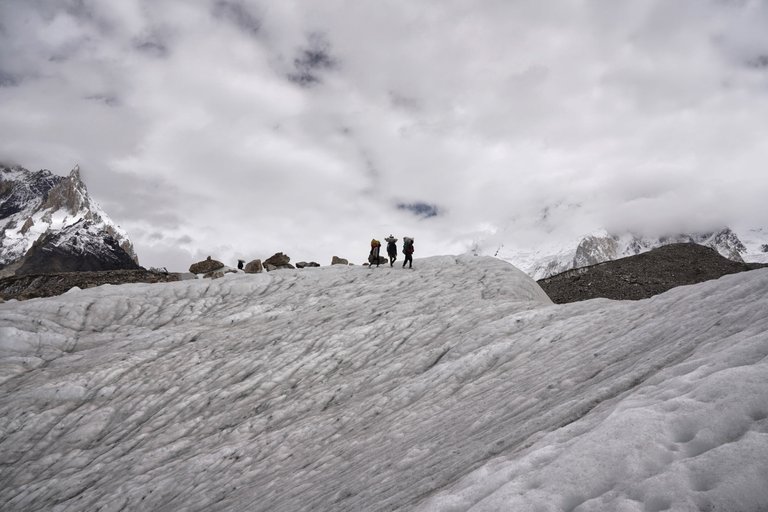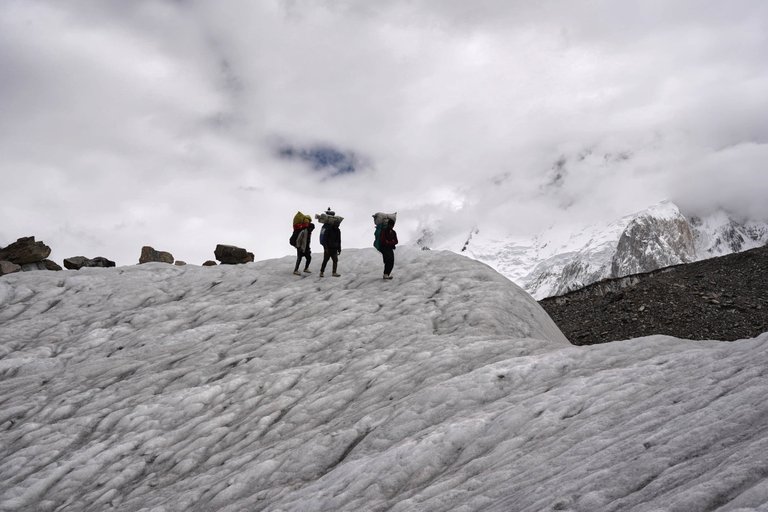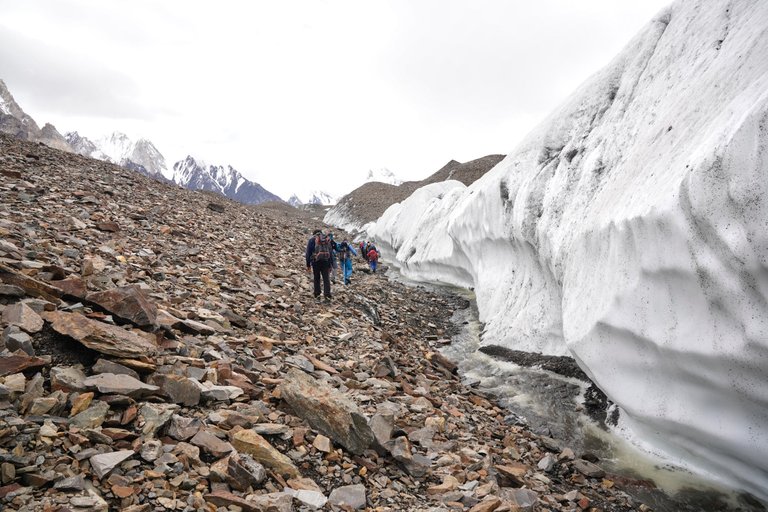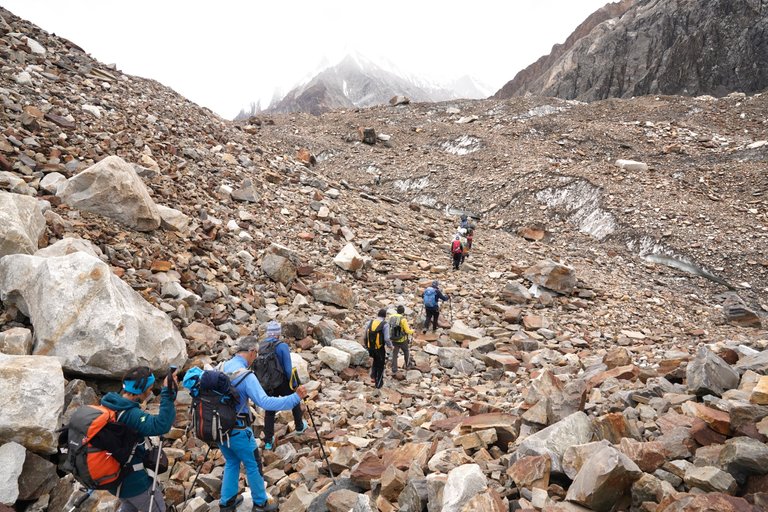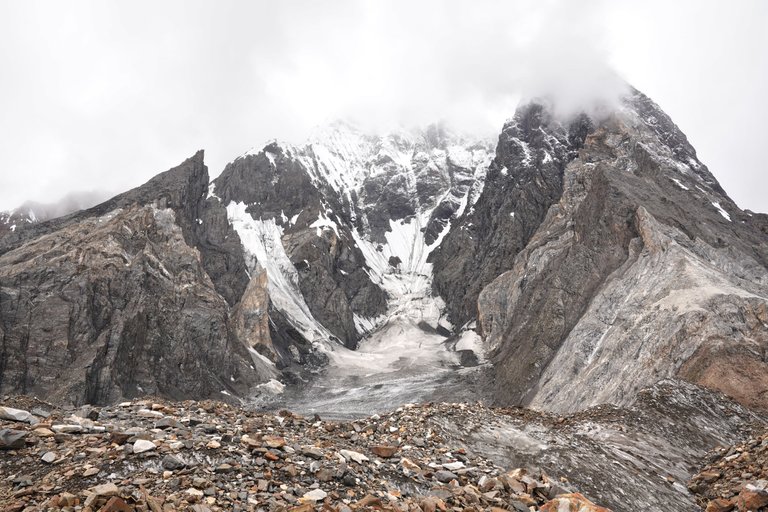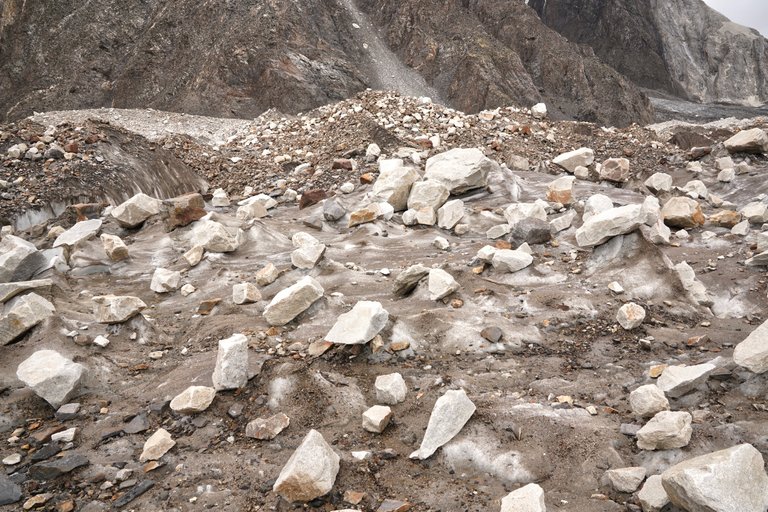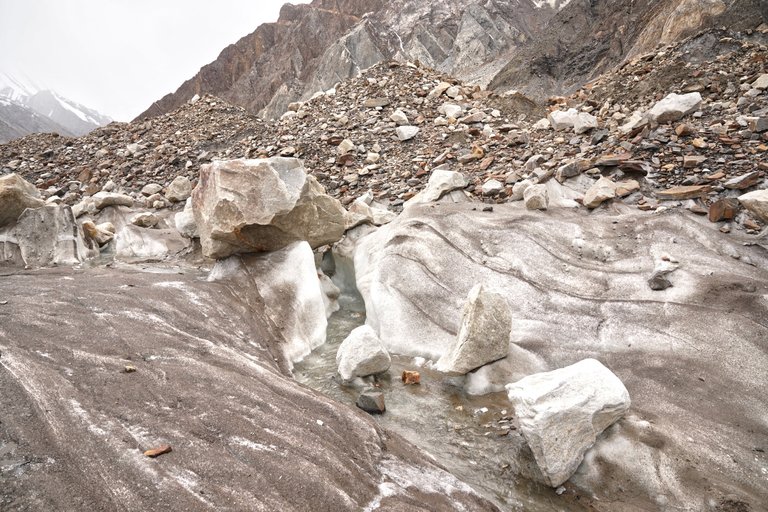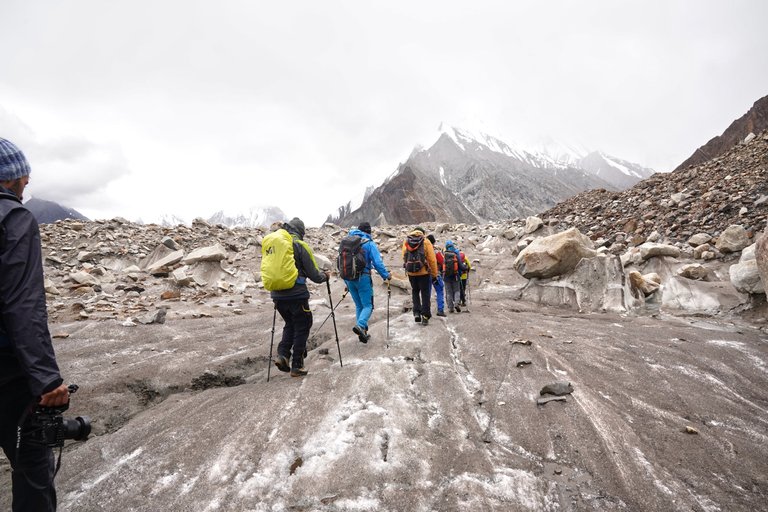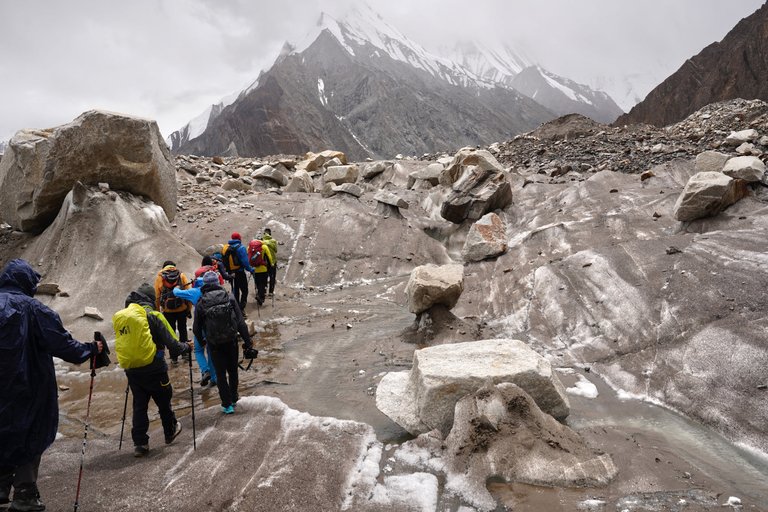 Landscapes is alien: you can see big white rocks on the ice, and the ground seemed like cocoa on a huge icecream.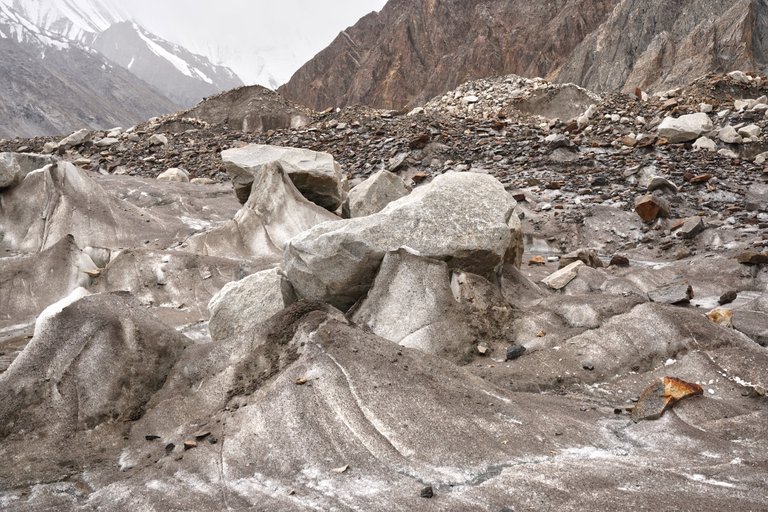 Porters quicky reached us. Their bags are heavy, but they walked faster than us....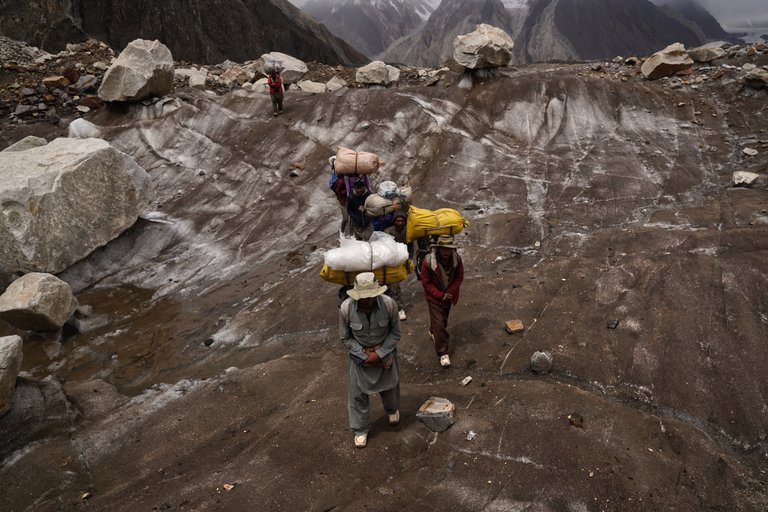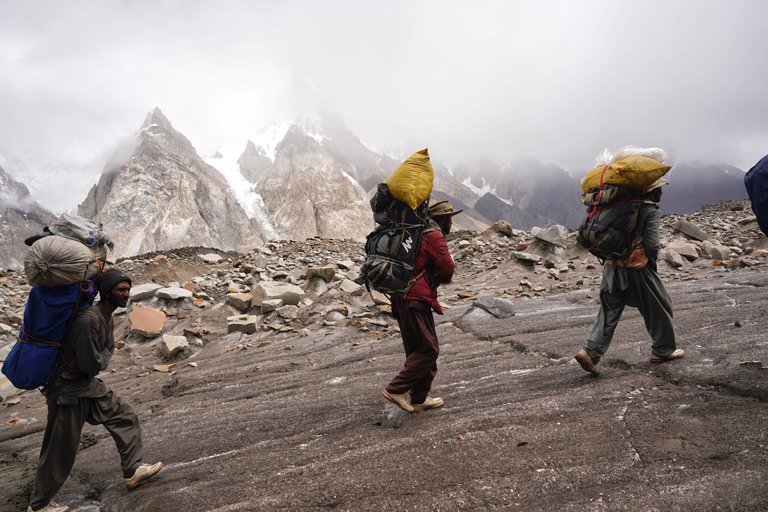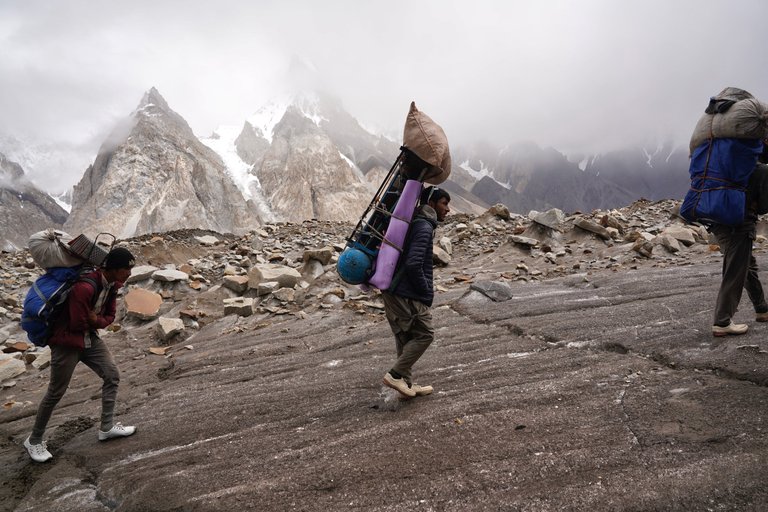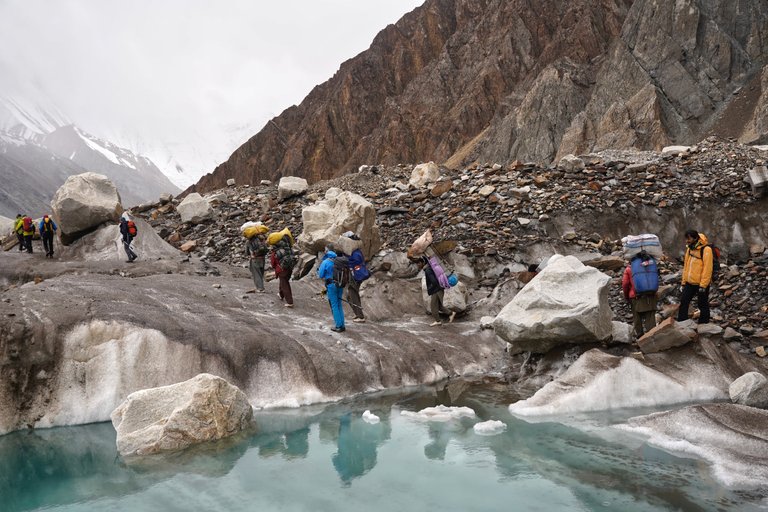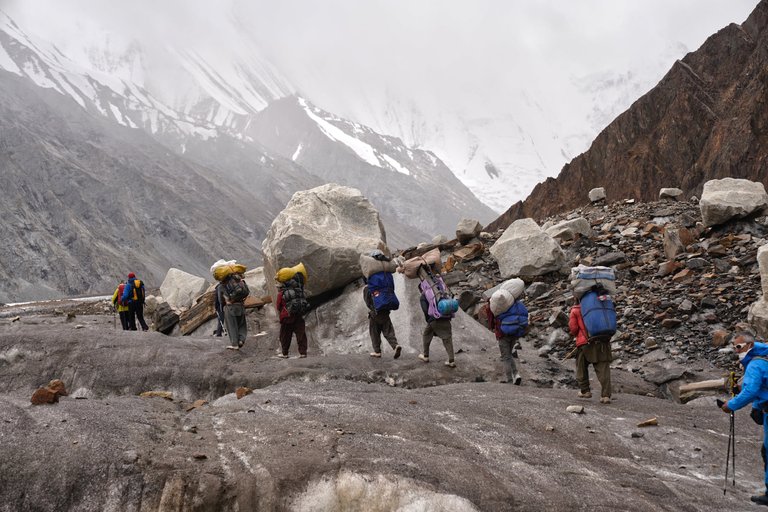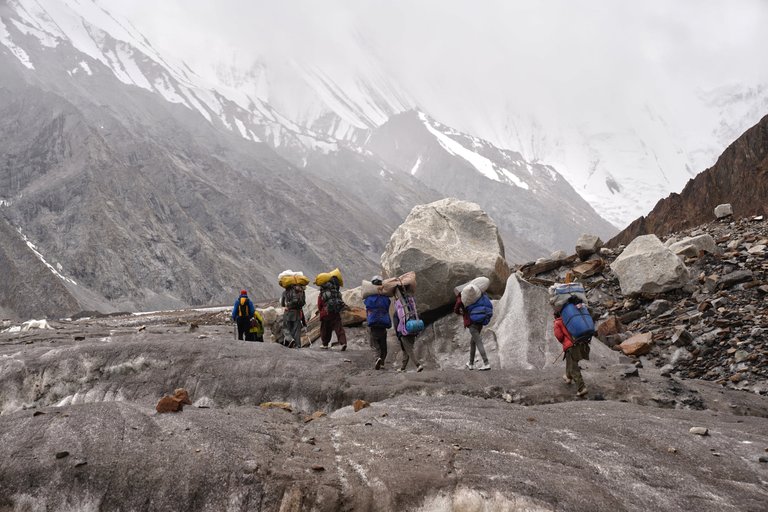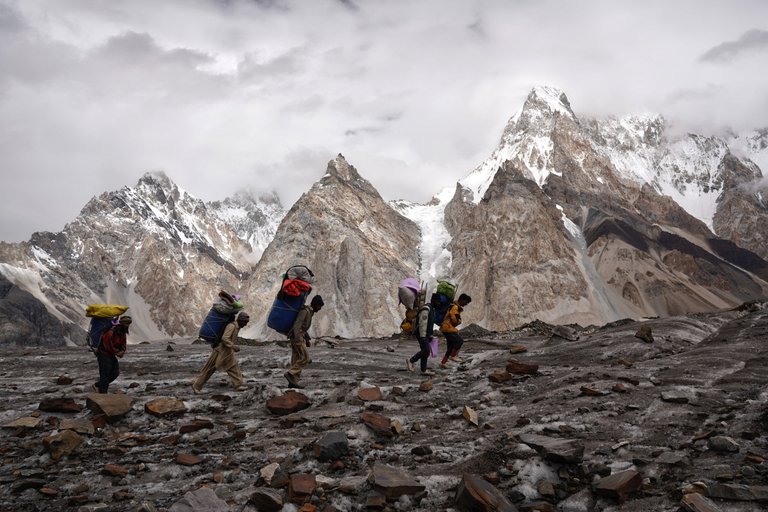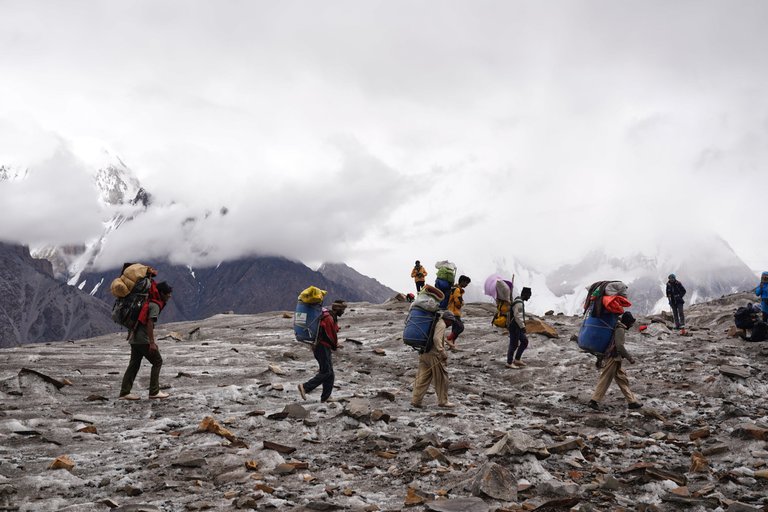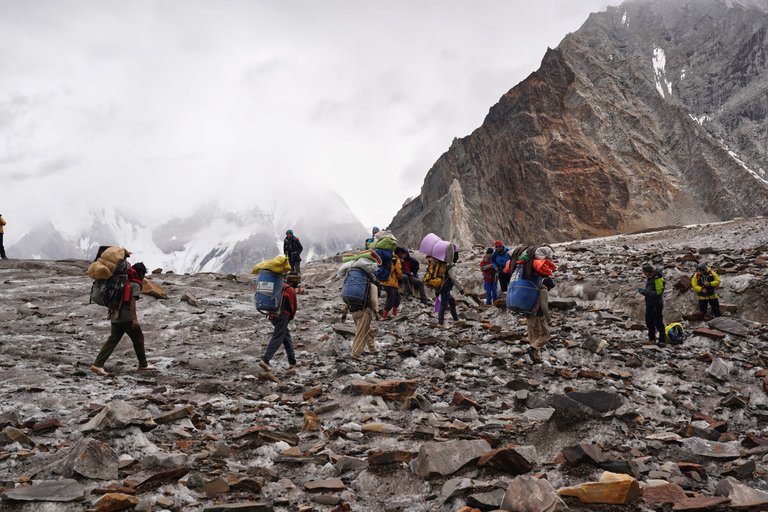 ... making many breaks to rest: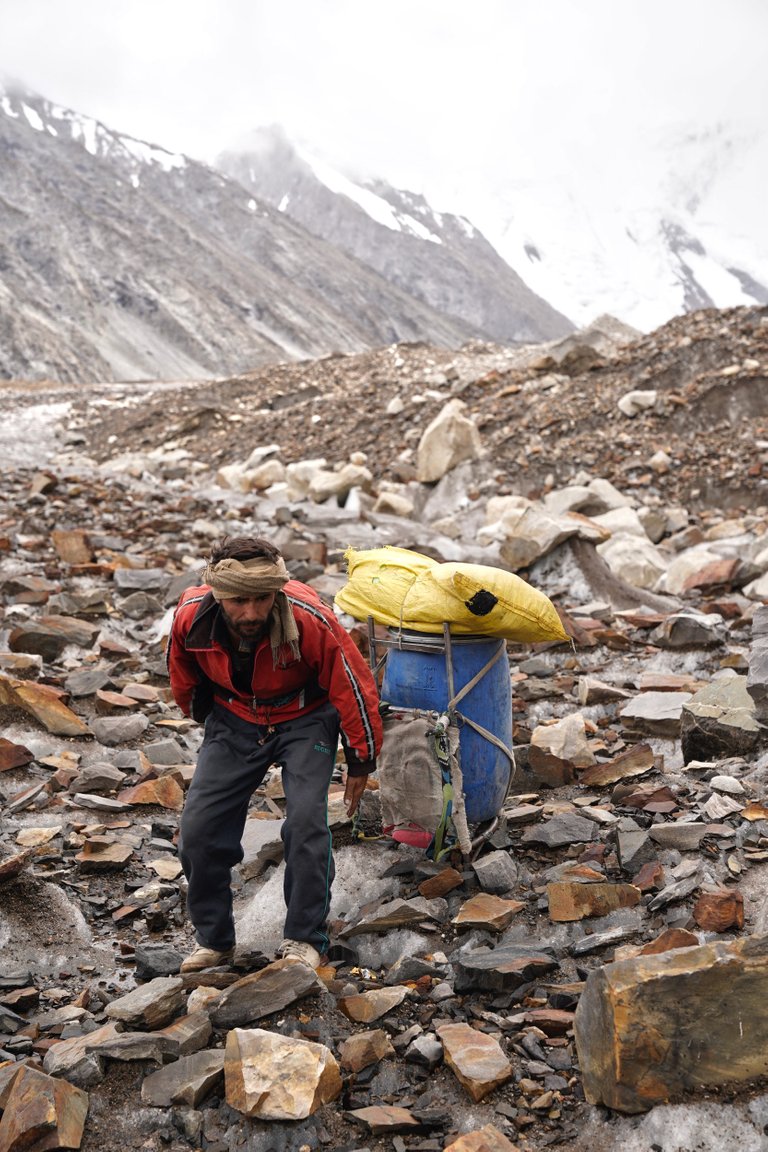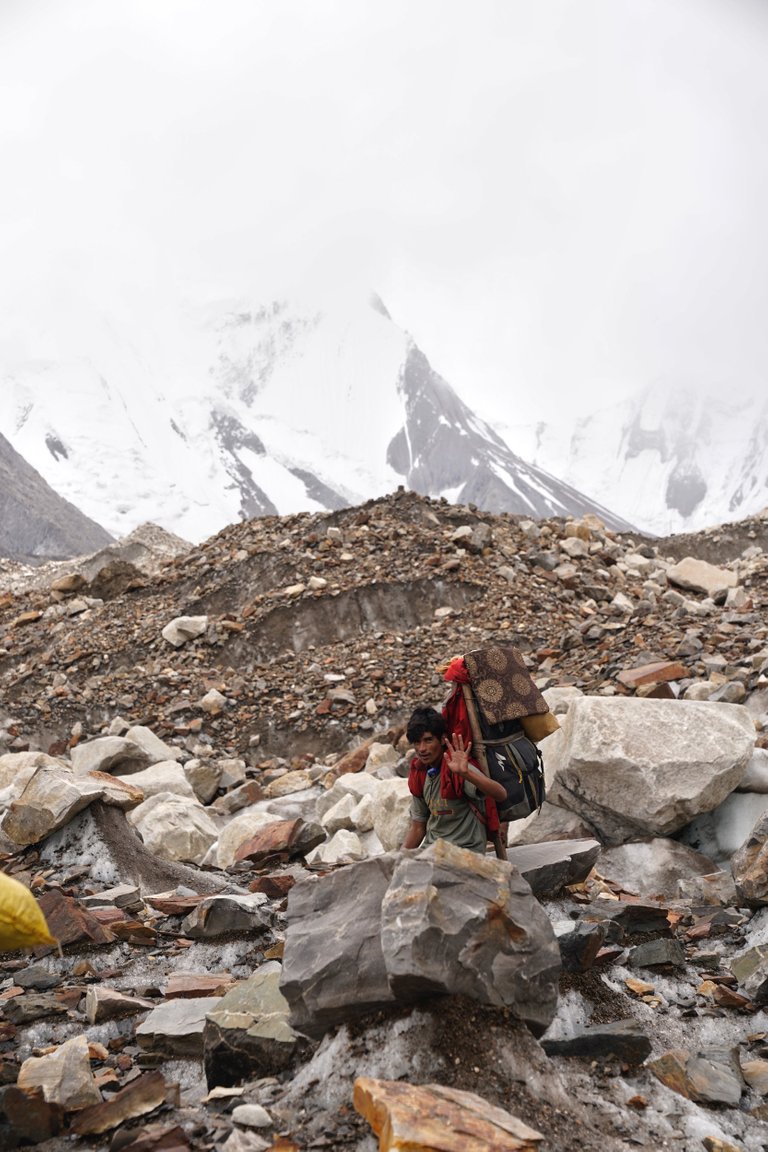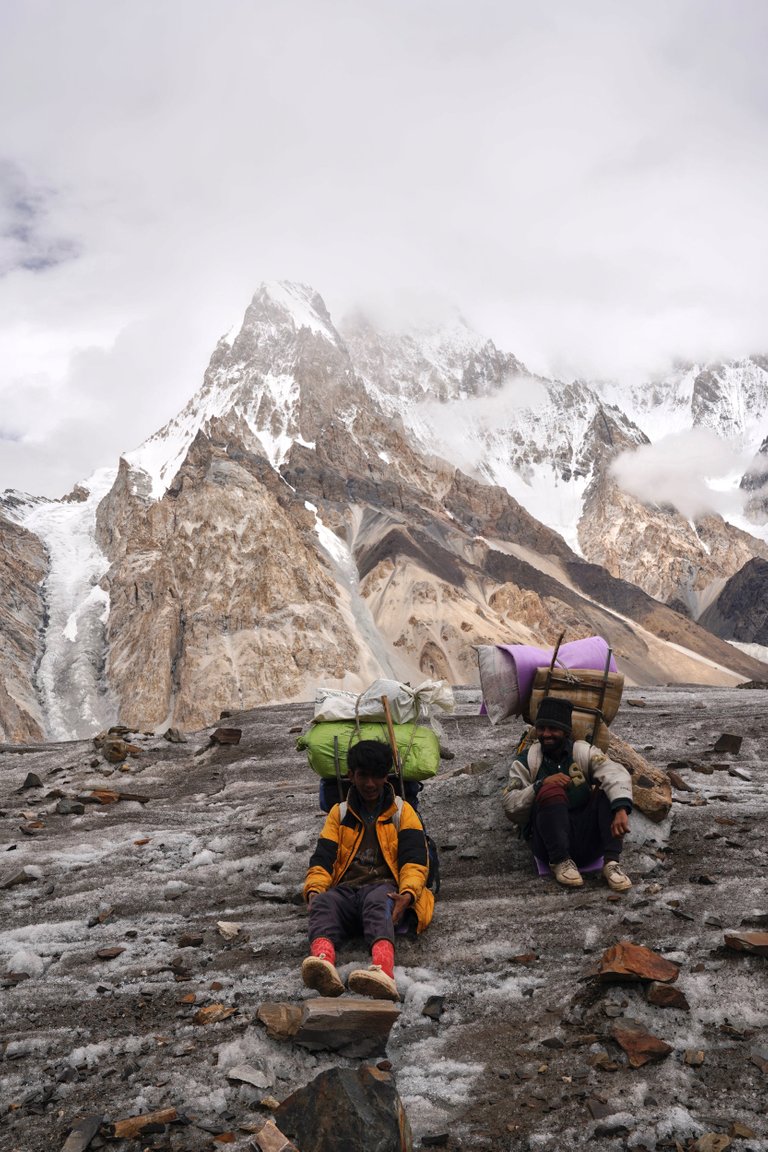 Time to start again!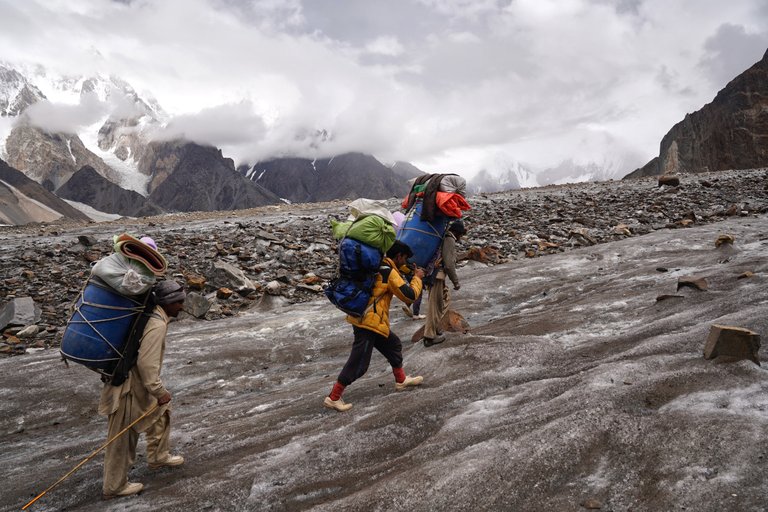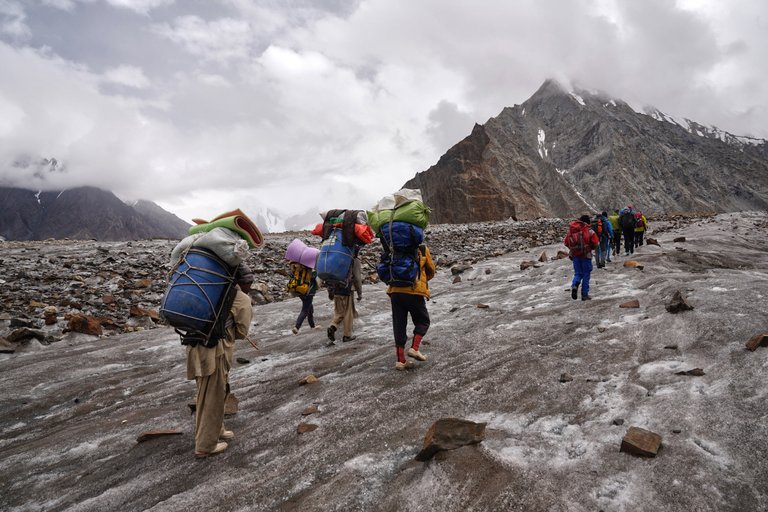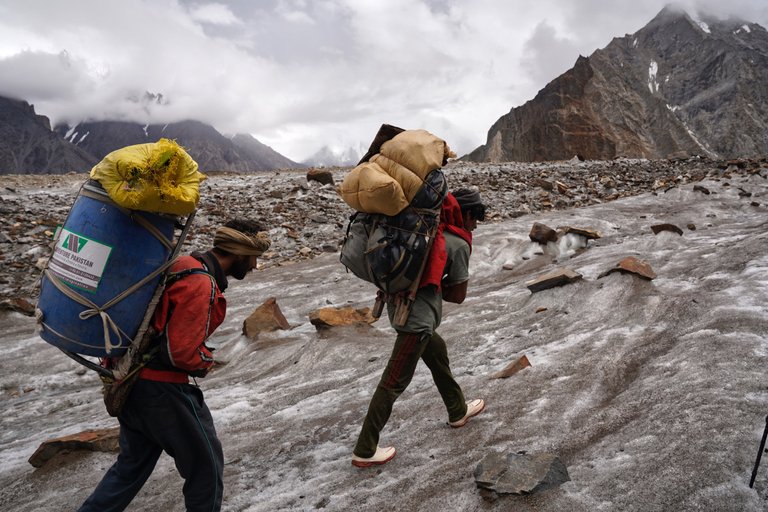 Strange glacier effects! You can also see how much glacier levels is going down...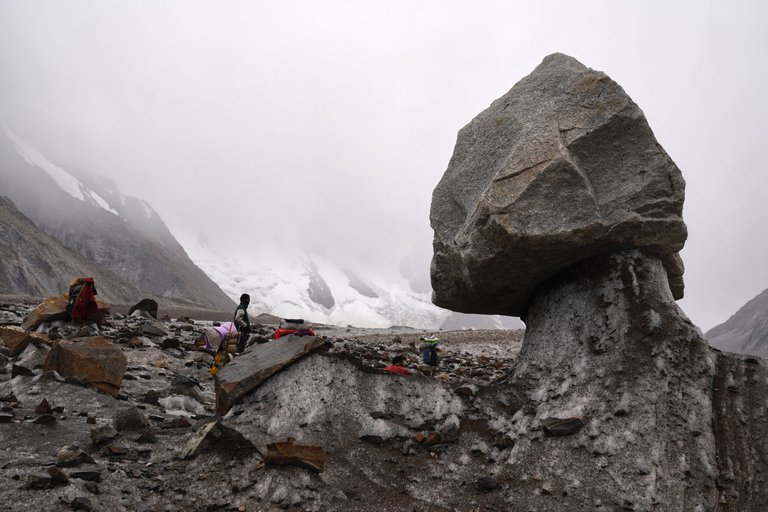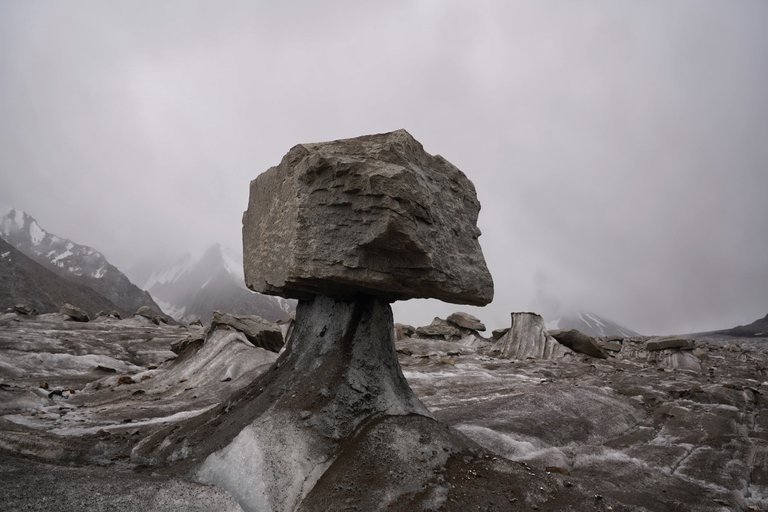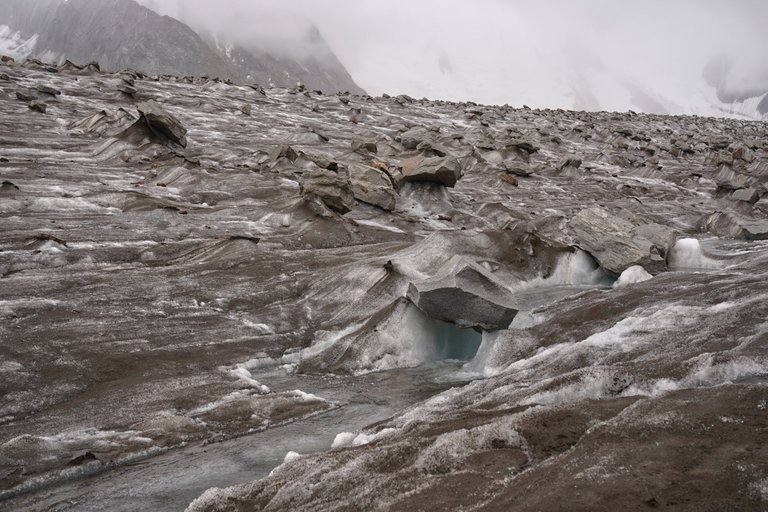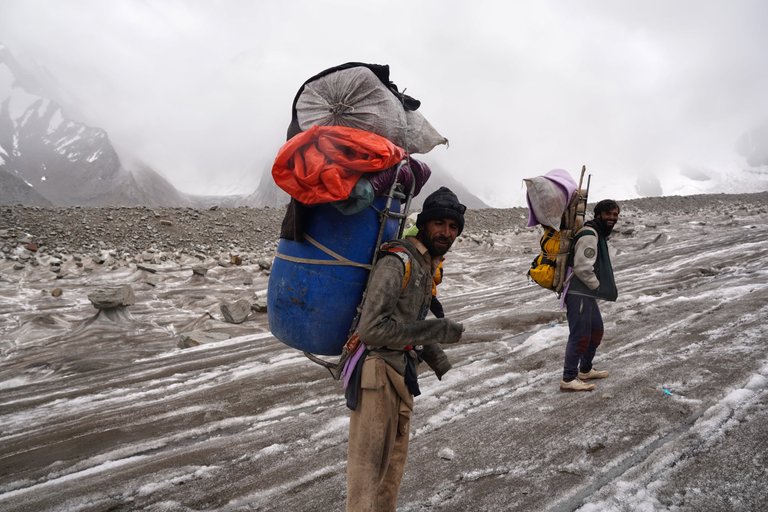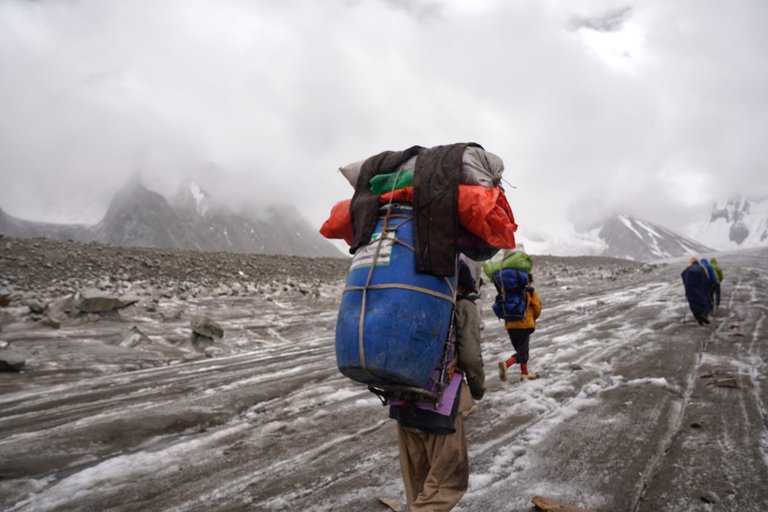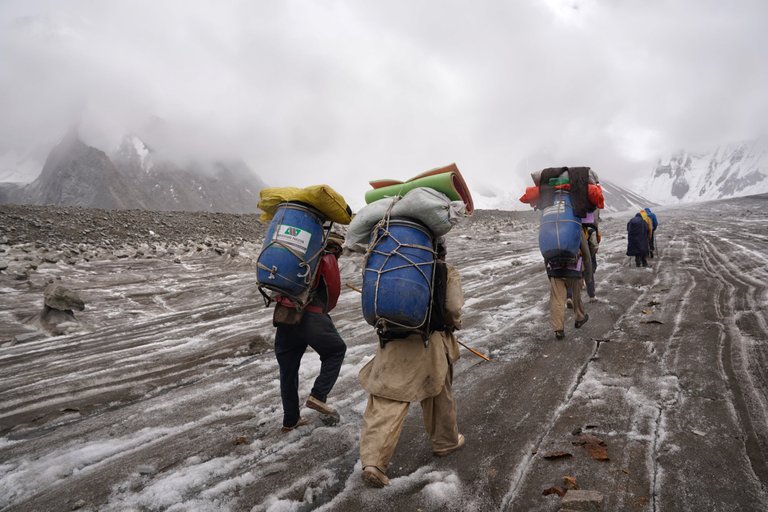 Landscape began to be large and we felt the effect of empty space. Also breath was going to be hard, and we got also some rains at the end of the day...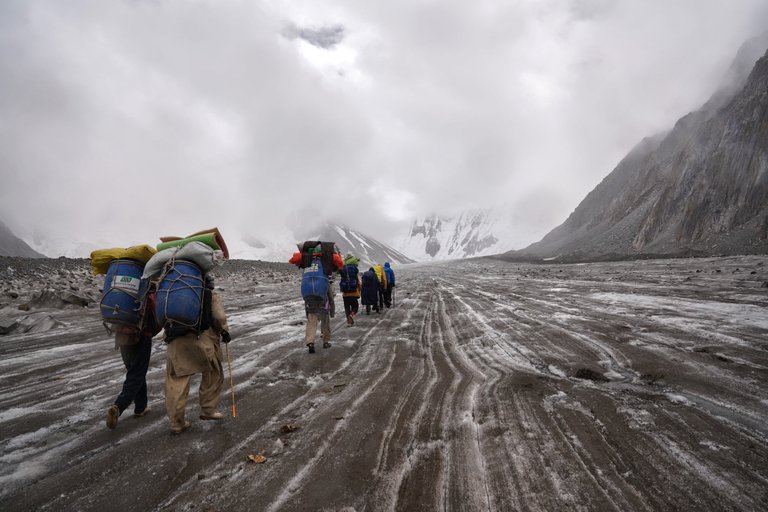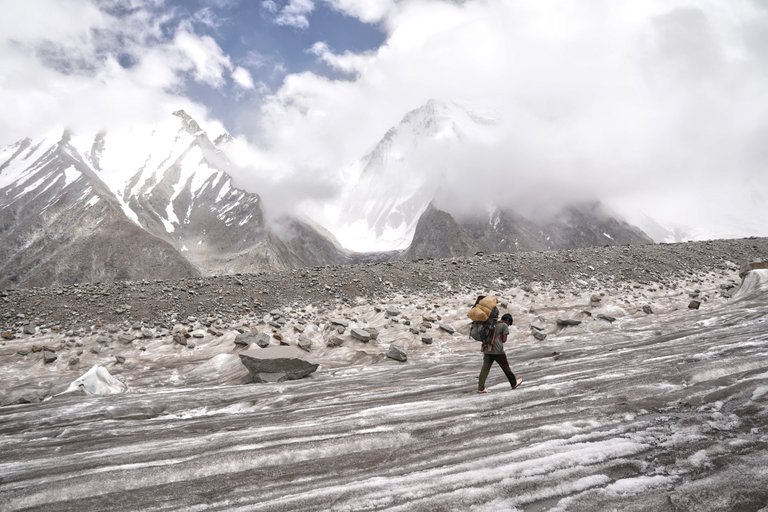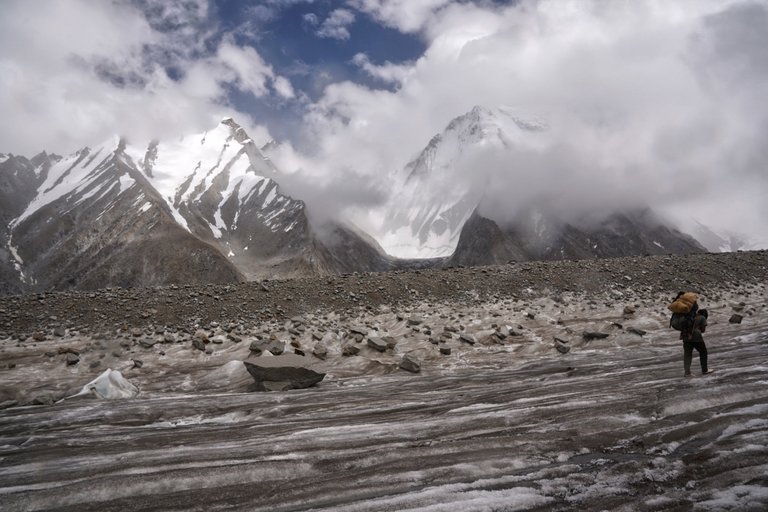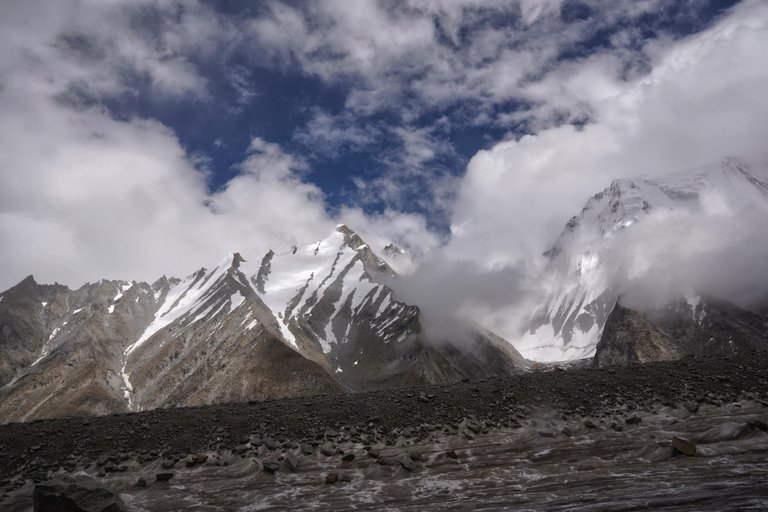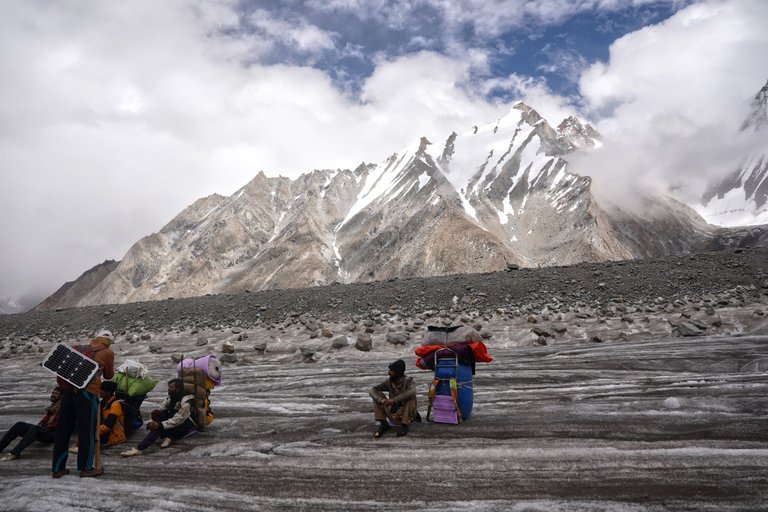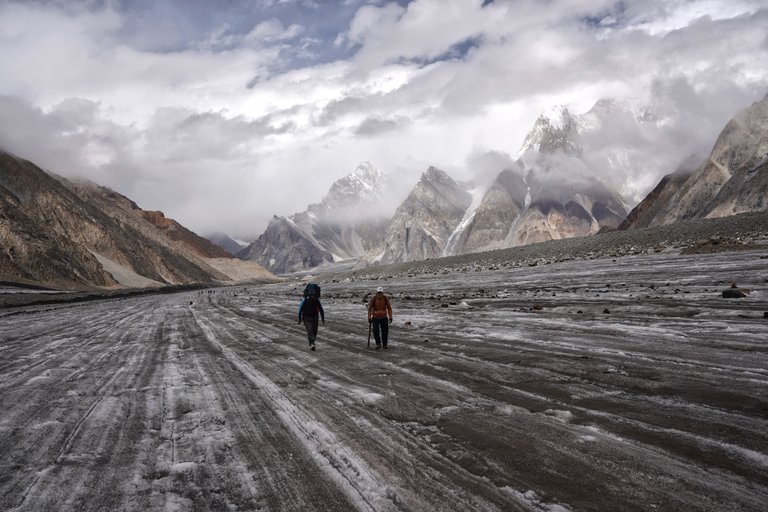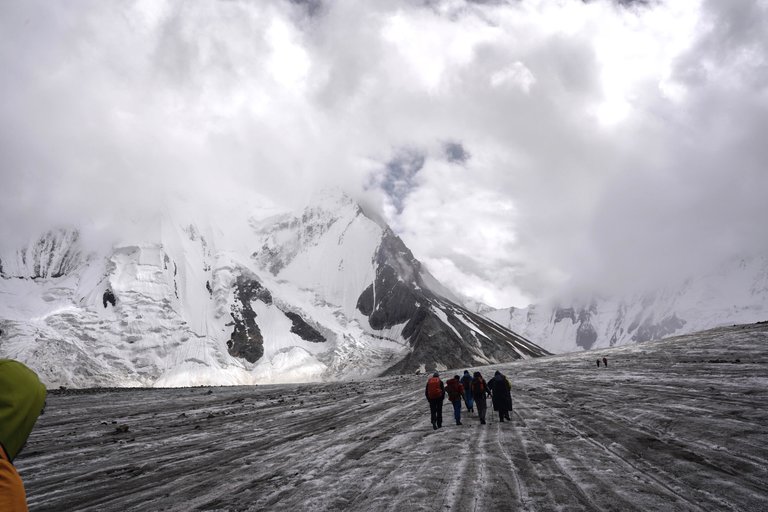 Before rain, some blue sky warmed our body and soul: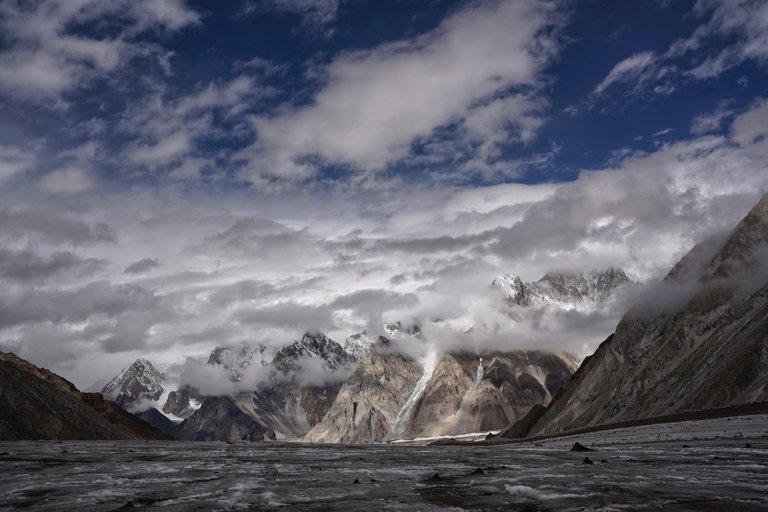 Wide and wild spaces...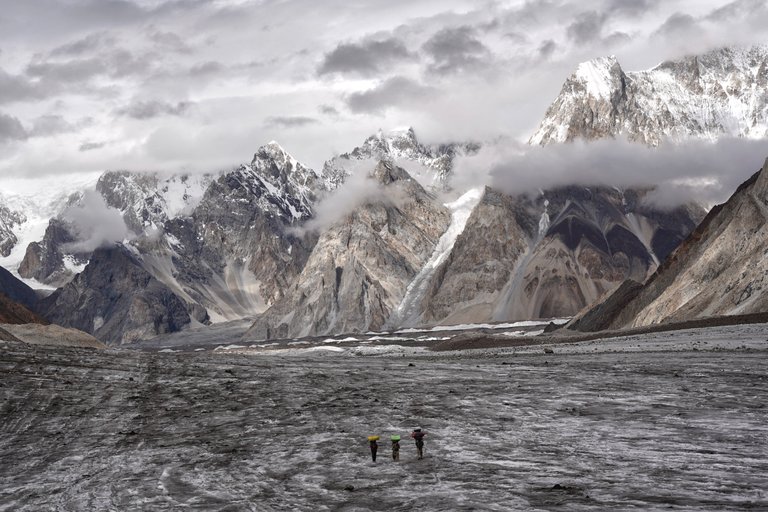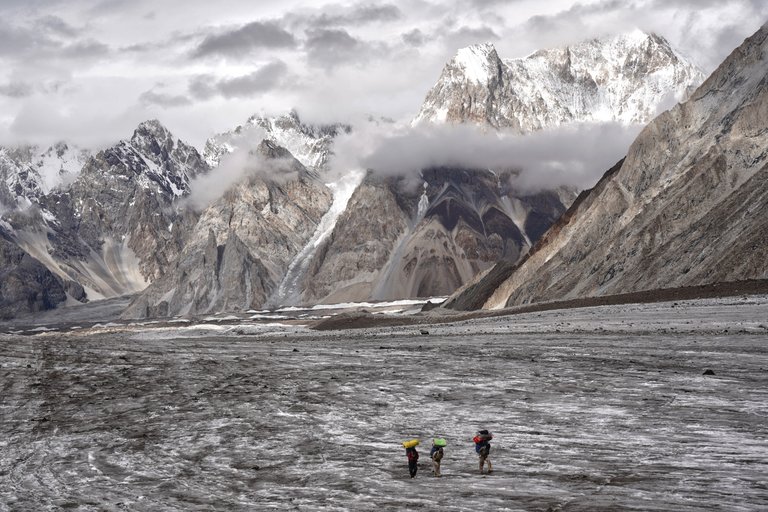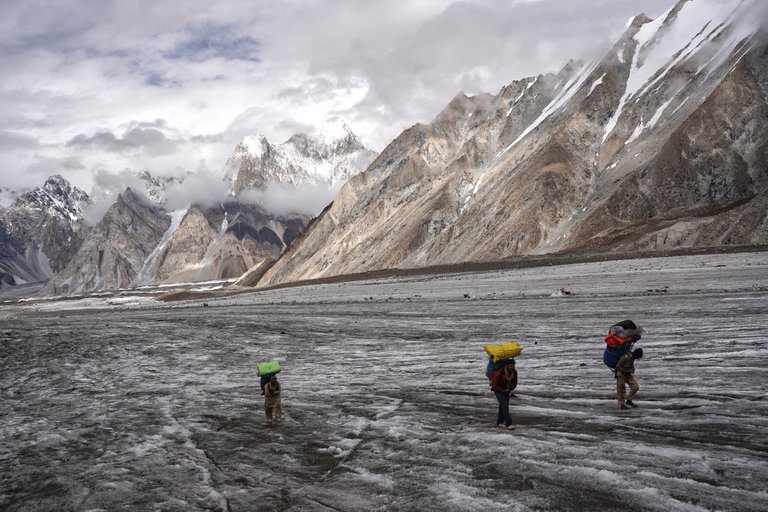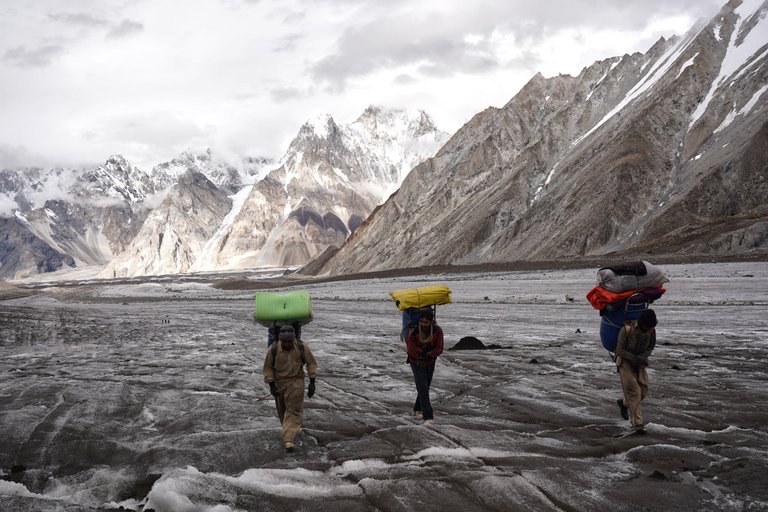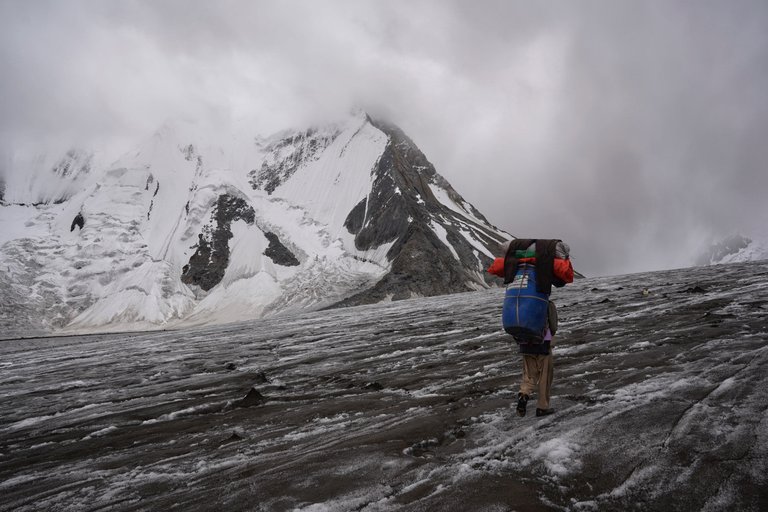 A little crevass to jump on: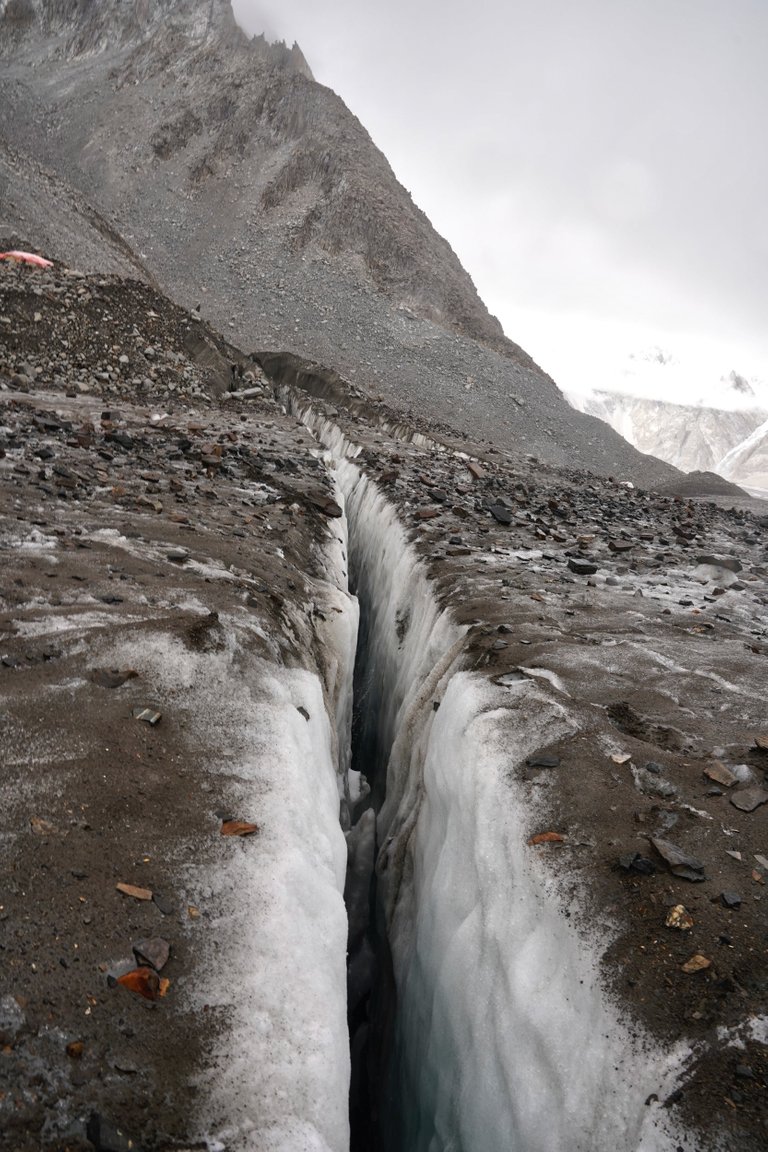 Finally, Ali camp (5000 meters high)!
Thanks to hard porters' work!
And thanks for reading.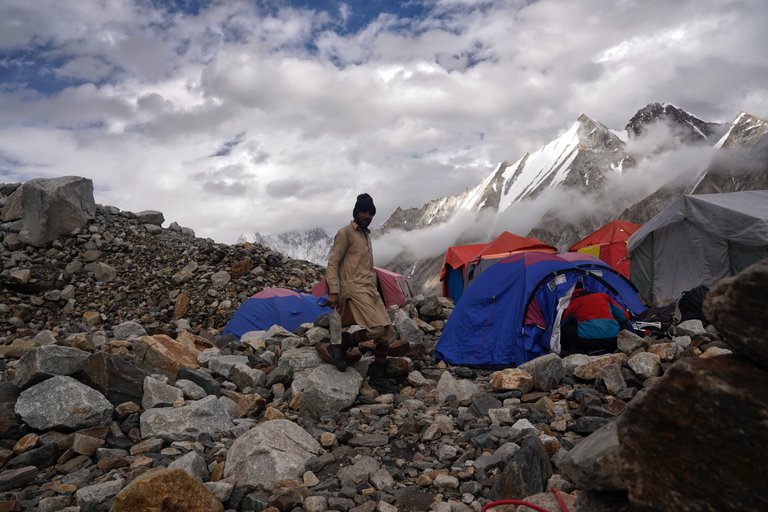 Pictures taken with Sony Alpha 7iii and Nikon D800.
August 2022.
---
---