Veils, hiding, light and shadows...

This is my entry for #monomad challenge by @monochromes
We are in Pakistan, in villages and Karakorum range mountains.
Every day, another veil covers us, until evening.
Sleep, like dreams, helps to 'unveil' us, removing the layers that separate us from the outer world.
Like Tao symbol, black can't exist without white, good things can't exist without bad ones. We are in the middle, embracing the two faces of ourselves, every day.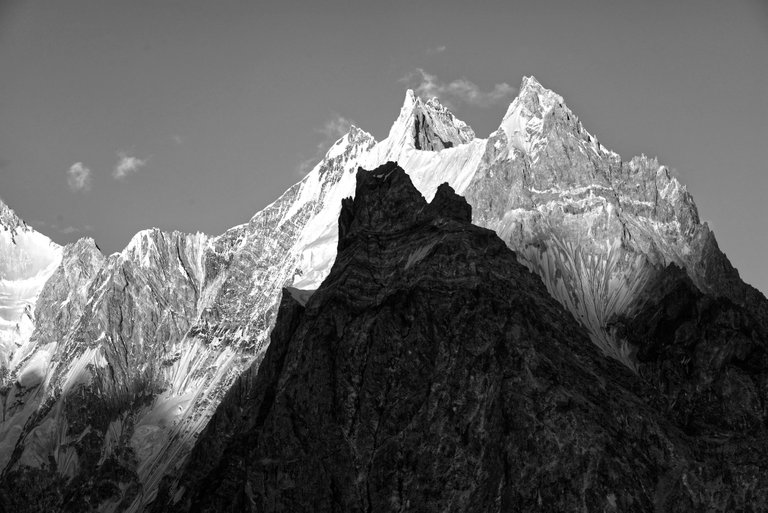 (Karakorum range, Baltoro valley)
We hide from fears, but we chase them, we recall them from distance, unaware of our destiny. Like this girl. Curiosity, fear. She called me back, after that she disappeared, hidden from me, behind the walls of this street track.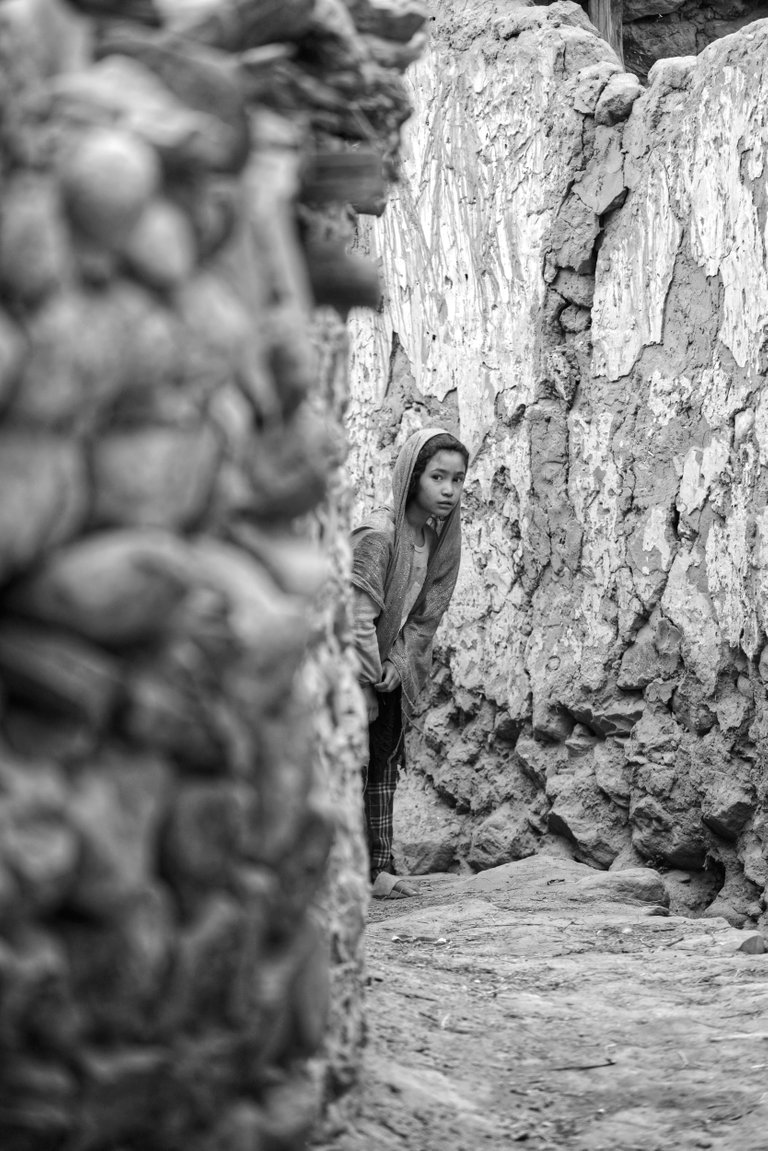 (Hushe village, Gilgit-Baltistan range)
We are seeking the invisible. Invisible things, like lackness, hope, love, are the most important things of our life.
Important things are always priceless, and free. They can't have a material value, but they are the pillars of our inner life.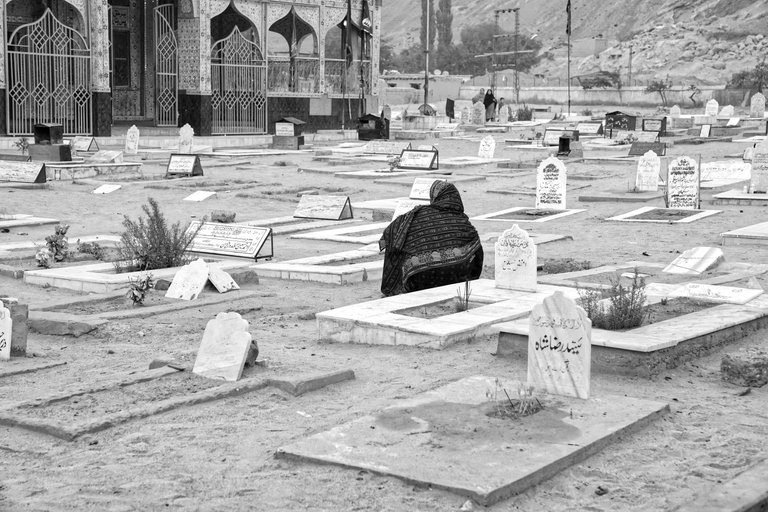 (Skardu cemetery)
Every day, we hide from the sun.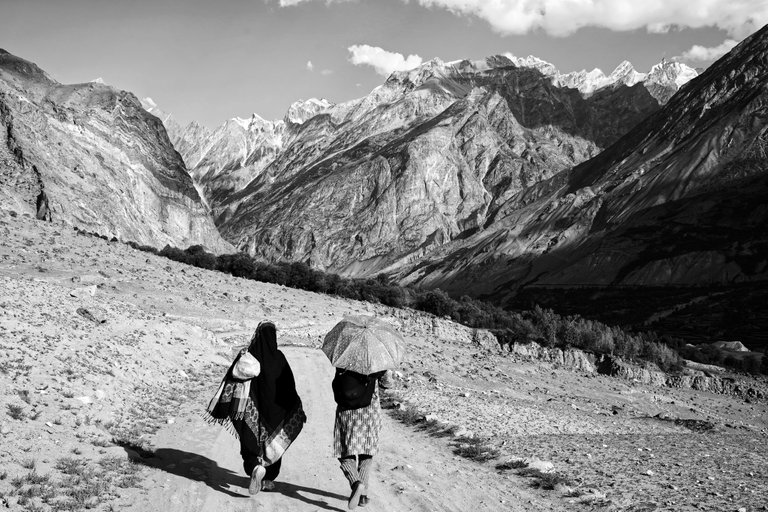 (near Askoli village)
Every night, the sprout inside us seeks light in the abyss.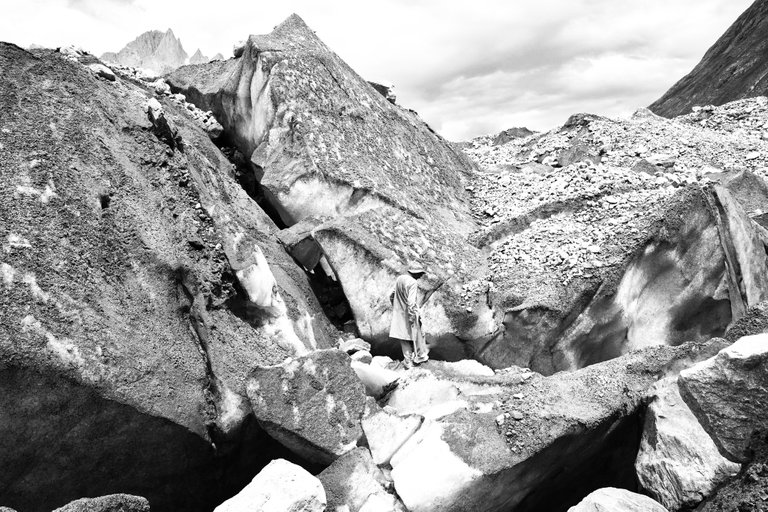 (Baltoro valley, crossing carefully the glacier)
Can we have the courage to stay in touch with our inner soul?
Pictures taken with Sony Alpha 7iii and Nikon D800.
August 2022.
---
---