Via ferrata Gorbeillon

Ferrata Gorbeillon is via ferrata located in Valtournenche, Aosta valley (Italy).
A so called "via ferrata" is a climbing route with an iron rope. You must use the right equipment to do it: an harness, a light helmet, two pieces of rope and a dissipator to brake an eventual fall.
You are always linked with two carabiners to the iron rope, and you pass through some points where iron cable is fixed to the wall. Iron rope can give you a false safety, so you must every time to be focused and avoid to fall, and to pay attention to eventual rocks falling from upside.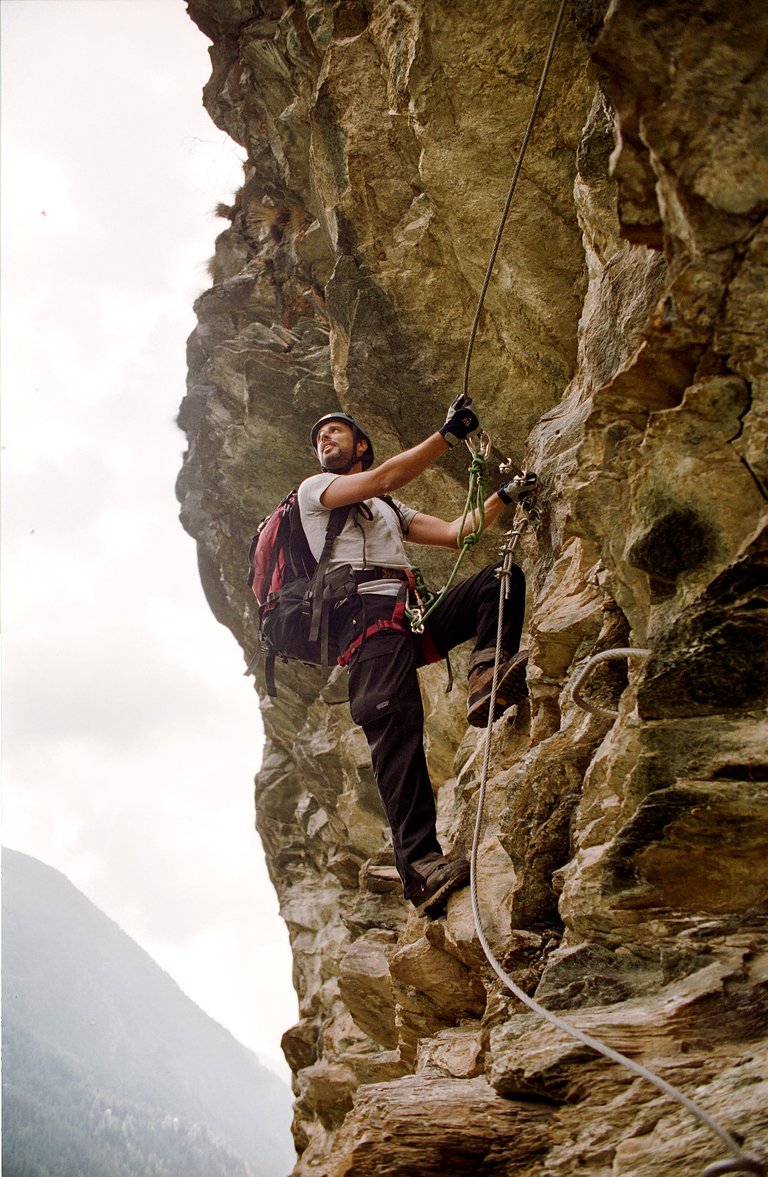 Difficulty level is intermediate, and landscape is amazing.
Here we are at the beginning of the route: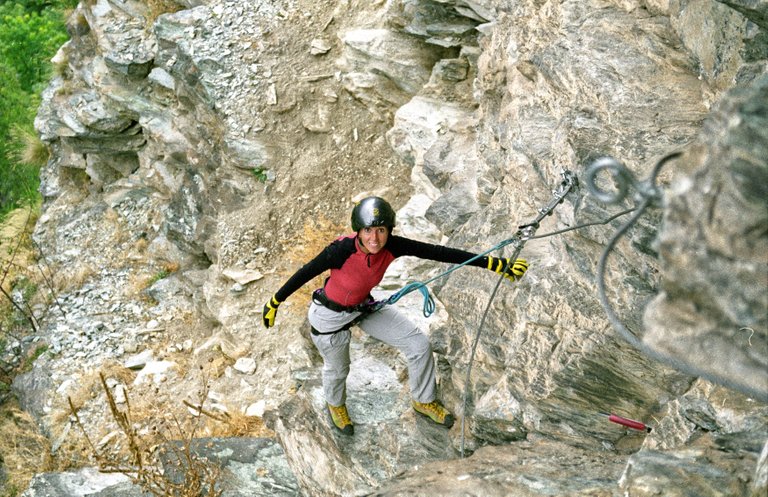 This ferrata is formed by some parts. One of the first is called "L'echelle su paradis" (in French language), "Staircase to Heaven" in English, "La scala del Paradiso" in Italian, and "L'Etséla dou Paadì" in local dialet (called Patois).
I like this name, very evocative.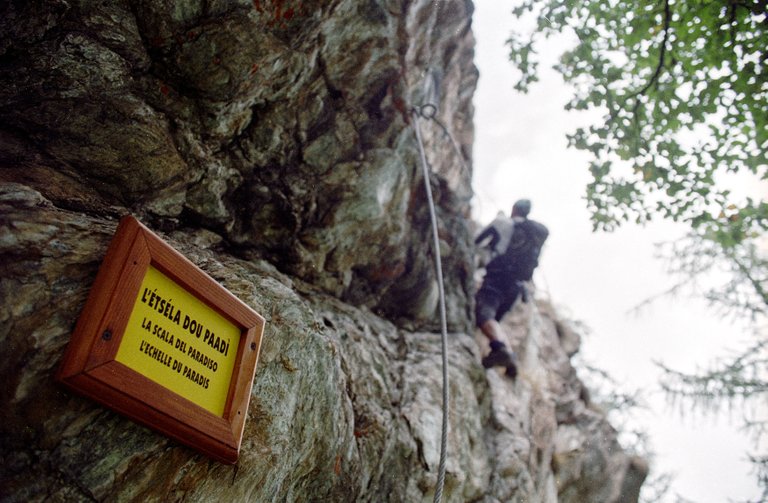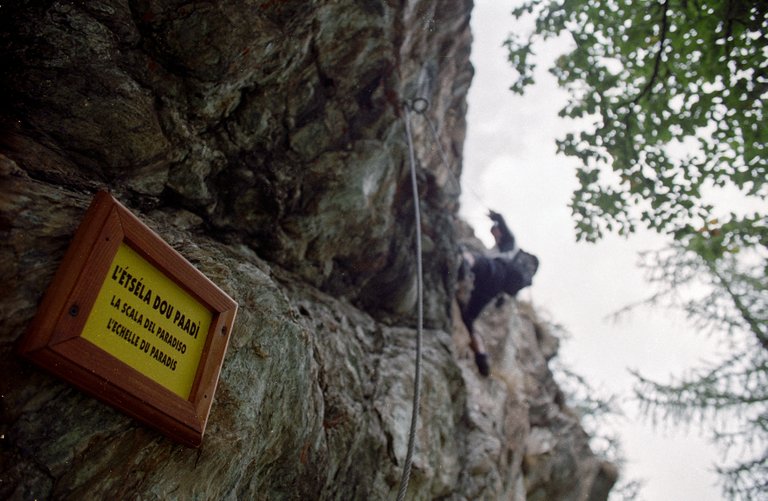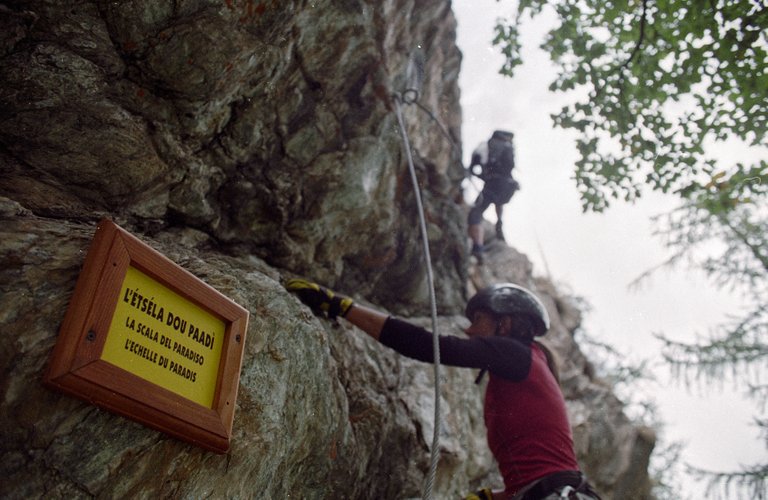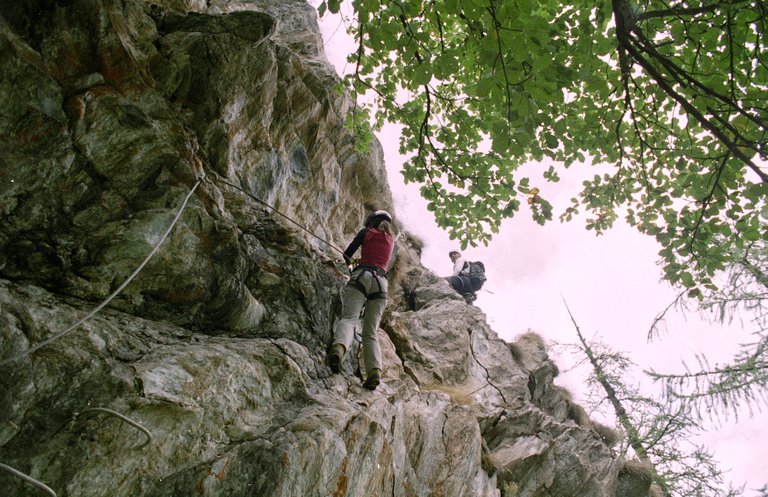 Some athletic passes: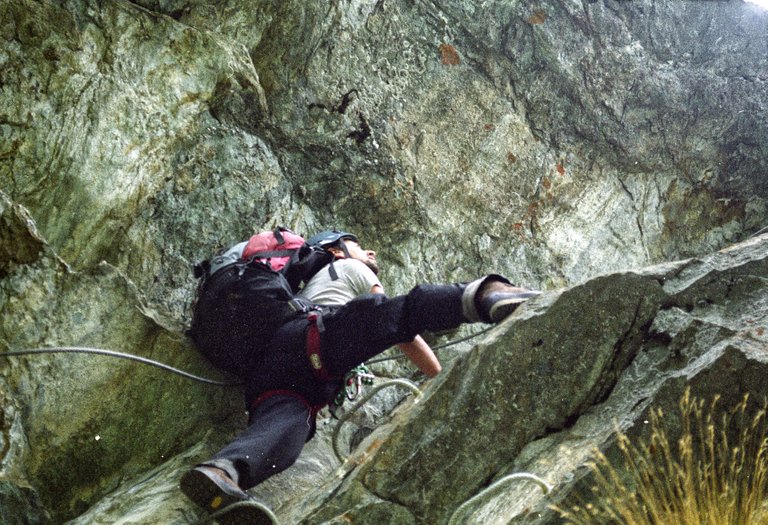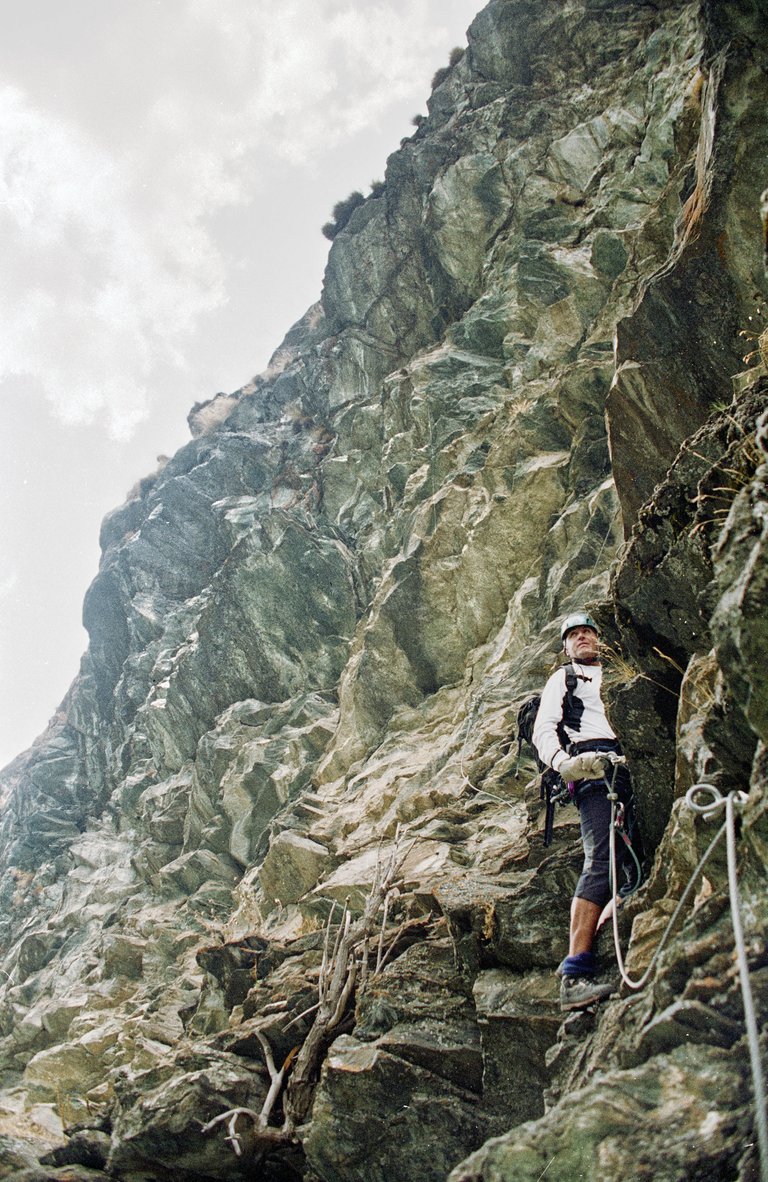 Here an easy and funny Tibetan bridge (funny if you don't suffer vertigo):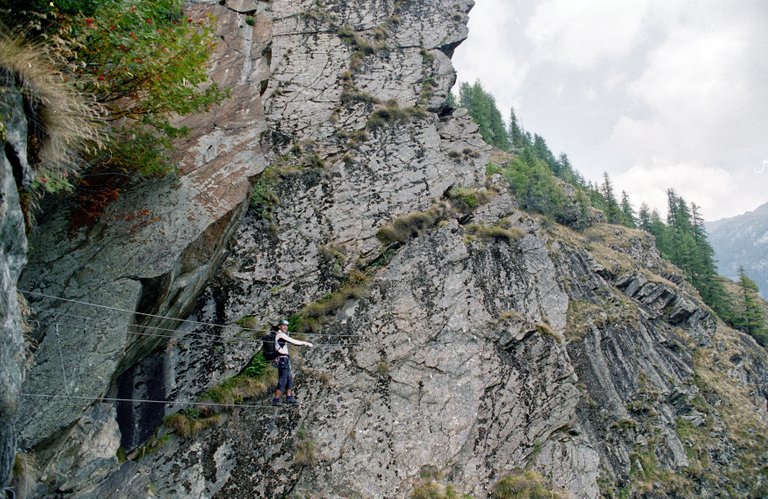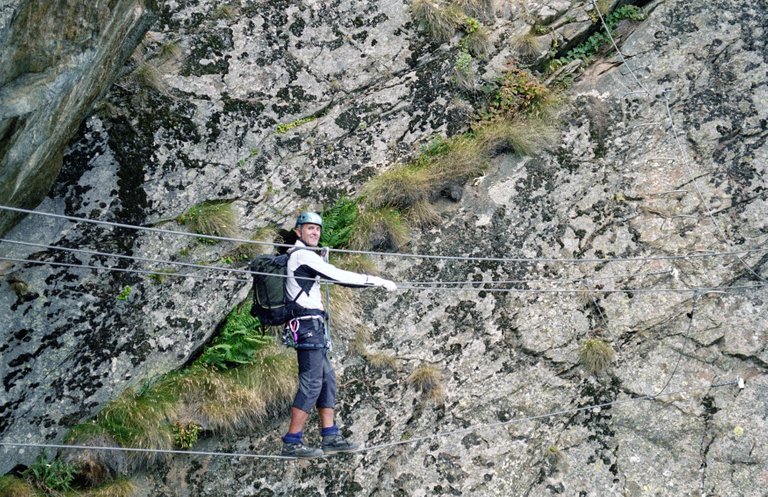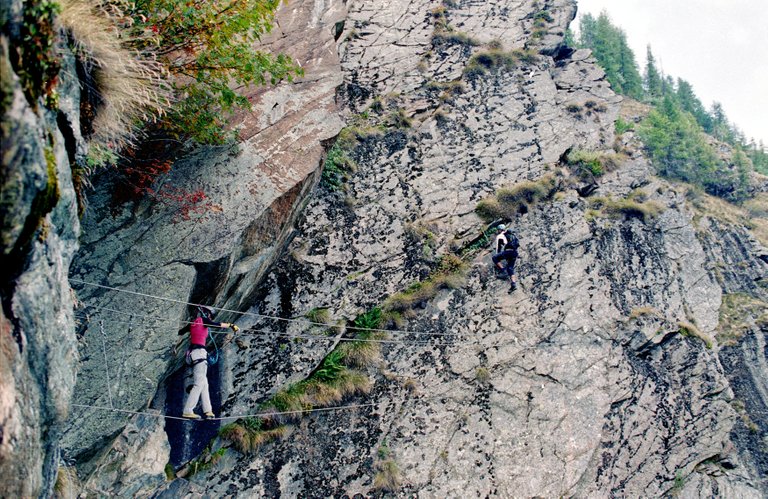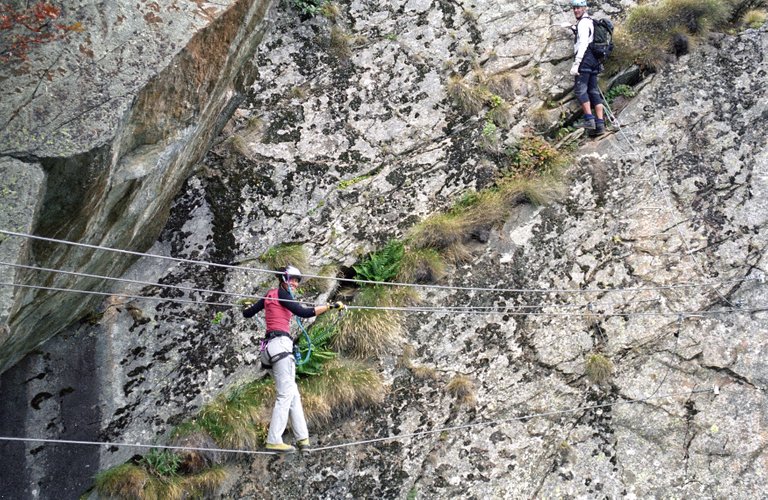 The last rocky and easy ramp: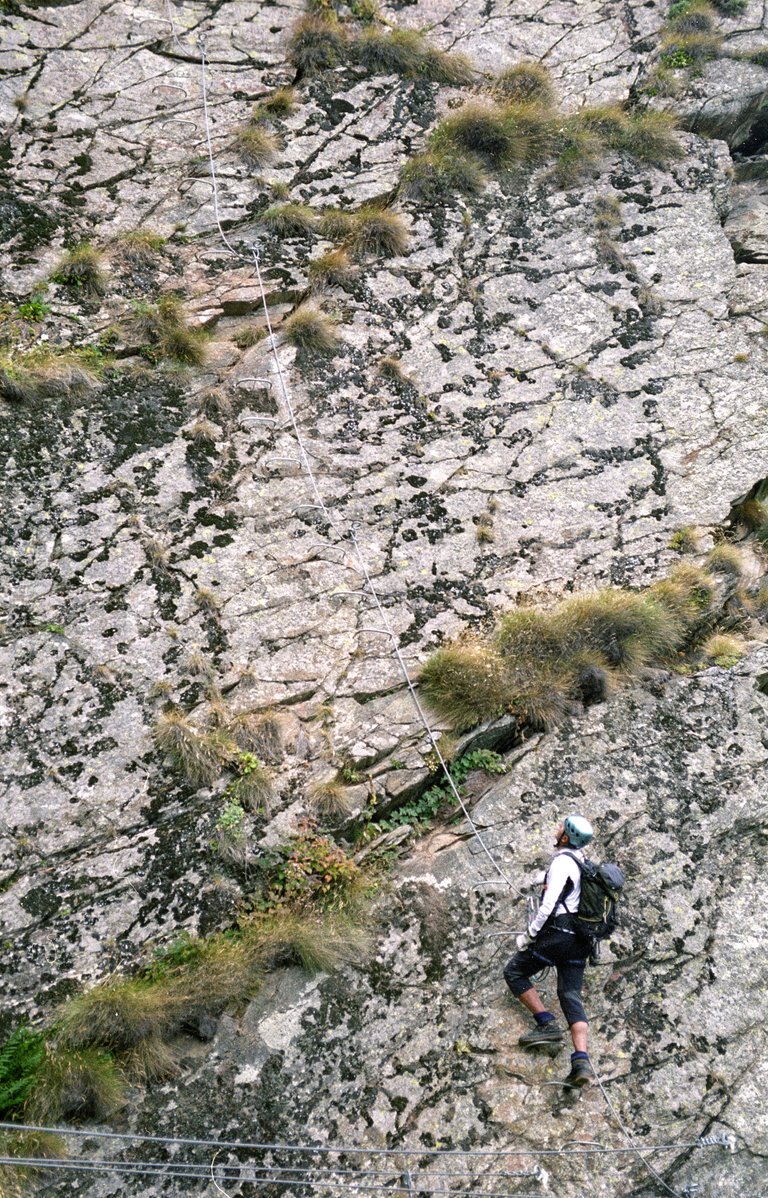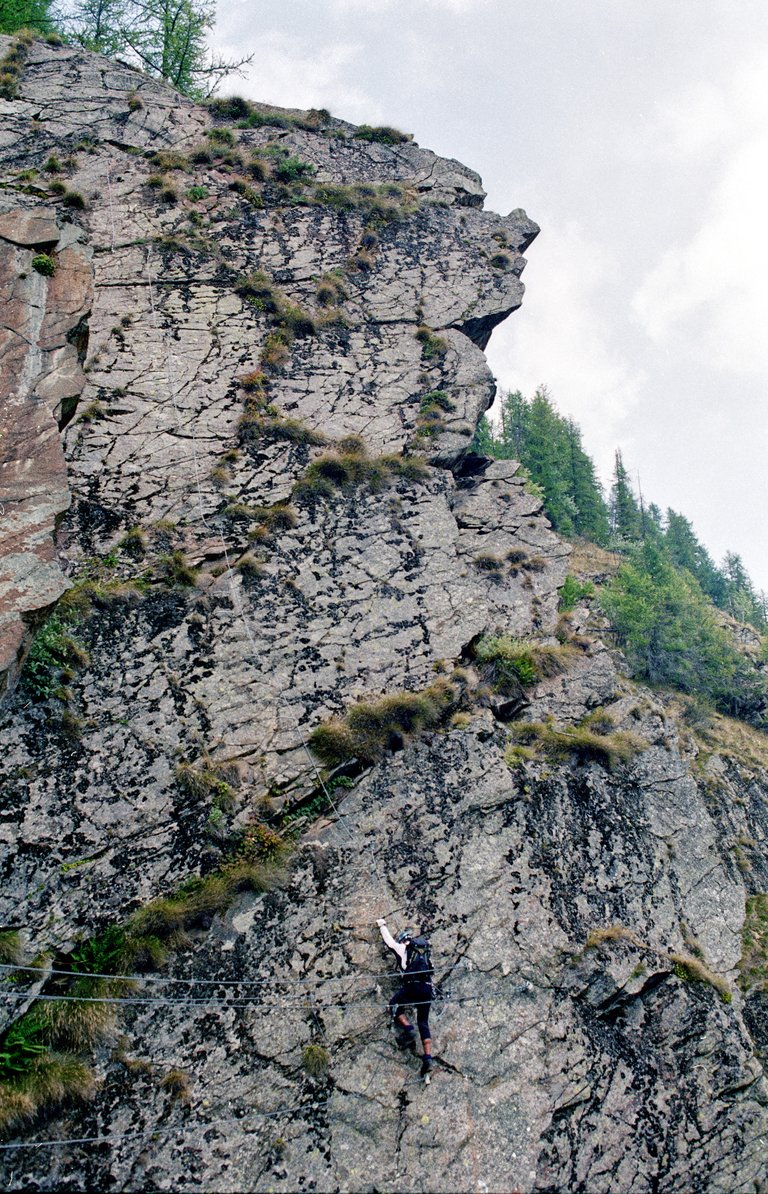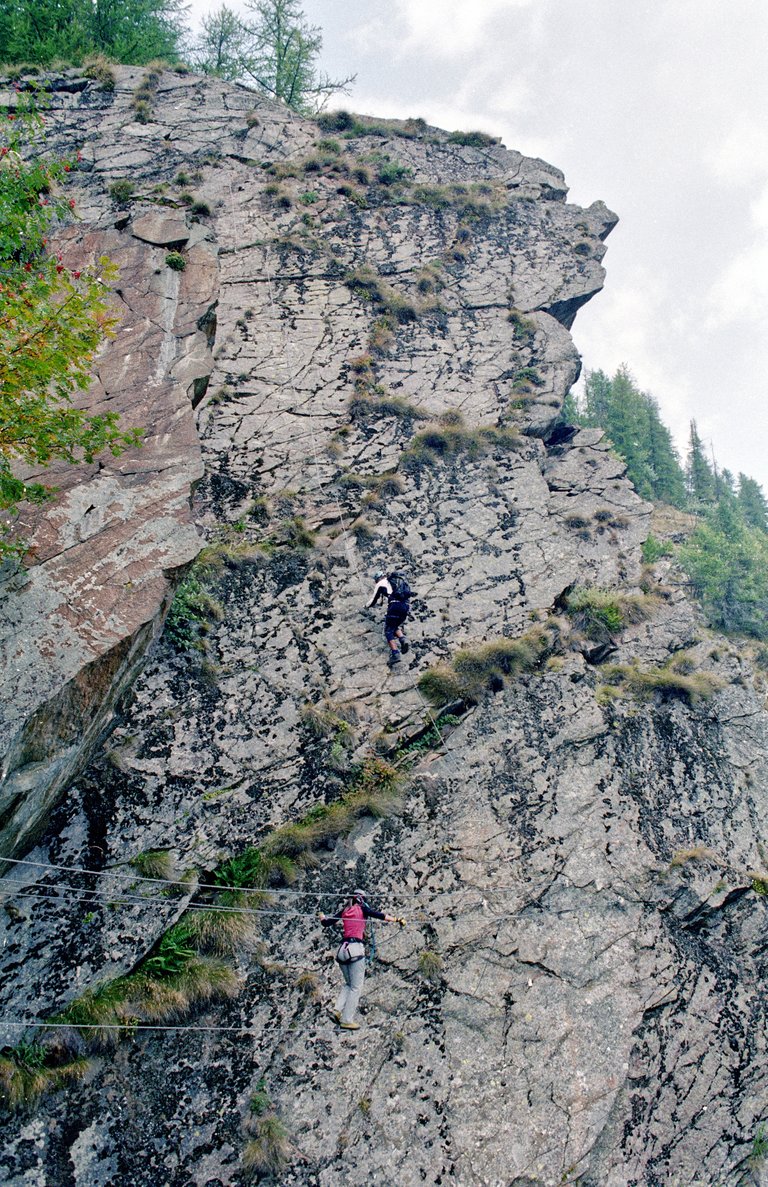 Pictures taken with analogic camera Nikon FE2, with a color film.
12.09.2009
---
---