Associates
With some stretch, this photograph, taken early in the morning on a wide alley of the park, shows such a thing as like-minded people.
We see people walking their dogs together.
In my opinion, this is the bottom rung of the high ladder of this concept, if these people can be united under this thesis.
Only a few will reach the top step, because what unites us can become a very serious divider.
As long as dogs behave in a civilized manner, there is no reason to doubt that each of these people can call themselves like-minded people, but if, suddenly, one of the dogs starts a fight and, in this fight, one dog bites the dogs, or causes significant harm to another dog, this will be the moment when each of them can test themselves and ask themselves the question: Are we like-minded?
Such a situation can not only put an end to common thinking, but also give birth to blood enemies, and, someone, even bring litigation to the case.
A very fragile concept - like-minded people.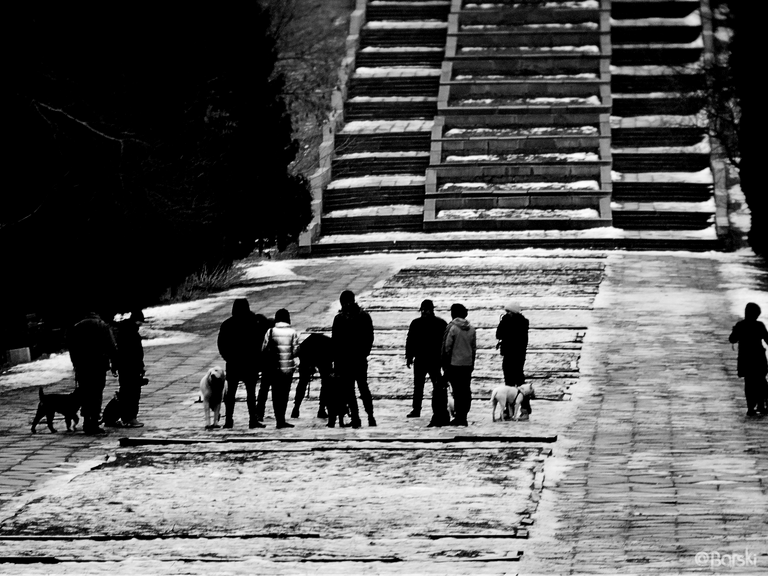 Photos taken with a Sony Cyber-shot DSC-HX300 camera.
Author @barski
---
---