Critters attack
This fruit is a bit like the character of the action-packed sci-fi movie about the invasion of Critters, but it's just a chestnut and a figment of the imagination, if I remembered that movie, lol.
Chestnuts were everywhere that day even where chestnuts do not grow nearby.
This chestnut tree lay on the curb next to the stadium, which gave me open space.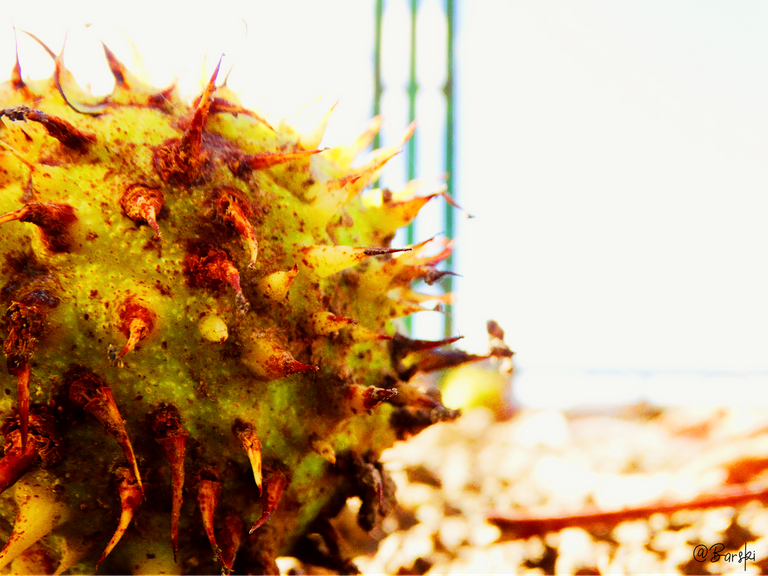 Photos taken with a Sony Cyber-shot DSC-HX300 camera
I edited a photo in the program PhotoDirector, which I also installed on my smartphone.
Author @barski
Ukraine
For my publications, I do not use stock photographs, it is fundamentally important for me to use photographs that I have made with my own hands for publication and I can name them - authorial work.
---
---