Friday Blue - Color challenge - City of unrestrained dreamers.
If, one day, you find yourself in the city of Odessa, which is located on the Black Sea coast, you will understand that this city is a city of unrestrained dreamers.
Yes, if, standing in the middle of the city square, you look around, then you will see four types of dreamers, some want to buy profitably, others want to sell profitably, others want to rent out their housing profitably, and fourth, they dream of renting an apartment by the sea profitably.
Probably, real estate dreams are a priority here, this is the blue dream of many who meet there on your way.
If you look into the sky, you will see an inscription in the clouds: Private hospel, apartments, houses and apartments by the sea... in fact, these inscriptions are not there, but they will appear there after a few days of your stay in Odessa, lol.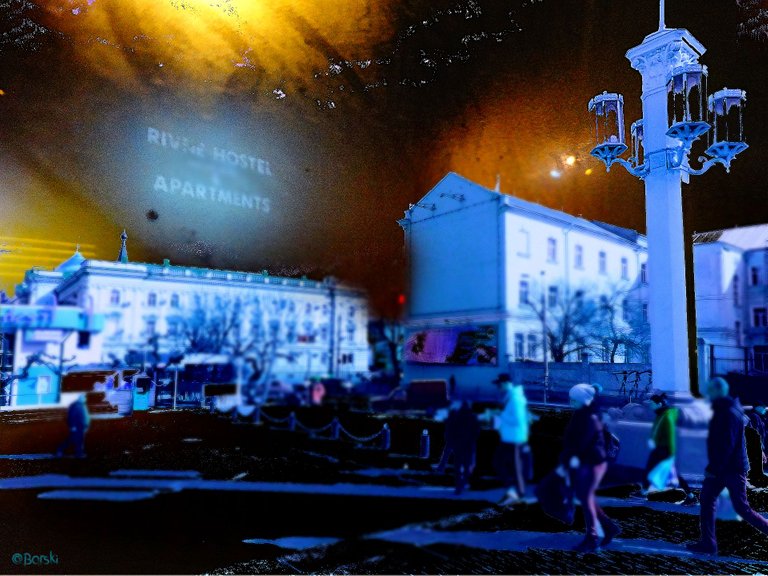 Photos taken with a Sony Cyber-shot DSC-HX300 camera.
Author @barski.
Ukraine.
---
---