Friday Blue - Color challenge - The approach of a thunderstorm.
I called this post "The approach of a thunderstorm.".
Yes, the clouds are gathering at home, lol and these clouds in the form of a cat, which my daughter dreams of.
Perhaps it will be a cat with such blue eyes ... I already imagine how a small kitten will turn into a healthy cat who will look at me from under his forehead, lol.
I can't say that I like this prospect of the future, I'm still not sure if I'm ready to take such a responsible step, probably, a lot should come together, just like two atmospheric fronts come together, resulting in a thunderstorm and heavy rain.
I hope that these clouds will not fly across the sky too fast, and I will have time to hide under an umbrella.
I have depicted such thoughts in this photo-work, which consists of two photographs taken by me.
To be honest, when I watched this cat with an incredible look, I really liked him, but it was someone else's cat and my area of ​​​​responsibility was on a completely different continent.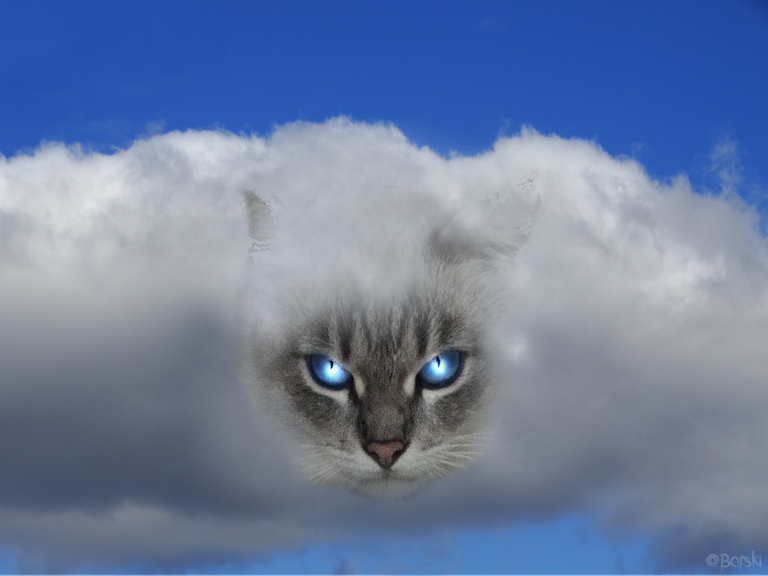 Photos taken with a Sony Cyber-shot DSC-HX300 camera.
Author @barski.
Ukraine.
---
---