Friday Blue&- Color challenge - The color of time.
In this photograph you see an old, very old door, which, apparently, was painted at the sunset of the USSR, at a time when there was a total deficit in everything, including paint and varnish materials, but, in warehouses, it was still possible to find barrels with blue paint. which often painted fences and elements of houses in villages.
Perhaps it is one of the best preserved rarities of the era, which has brought to this day the true, blue color of lol.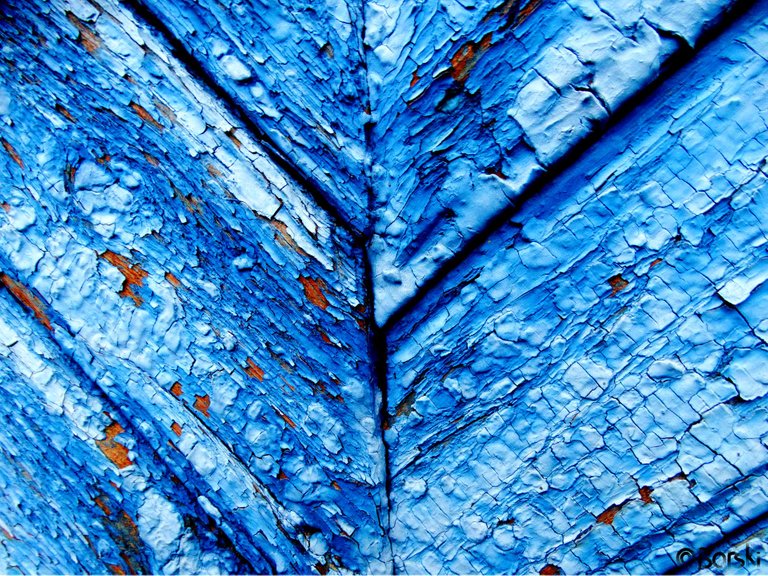 Photos taken with a Sony Cyber-shot DSC-HX300 camera
I edited a photo in the program PhotoDirector, which I also installed on my smartphone.
Author @barski
Ukraine
For my publications, I do not use stock photographs, it is fundamentally important for me to use photographs that I have made with my own hands for publication and I can name them - authorial work.
---
---