Green Thursday - Color challenge - Barley jungle
The very word jungle implies something very green, very, very green and juicy.
In the backyard of an electrical substation, I found such a jungle.
True, this jungle was not high, I could easily jump over it, but, they were very thick and juicy in appearance, their greenery was magnificent.
It was a swollen patch of grass, overgrown with wild barley, which was hiding in the shade of the substation, and this shade allowed the barley to retain its color, because, all around, the barley had already burned out in the sun and turned almost yellow.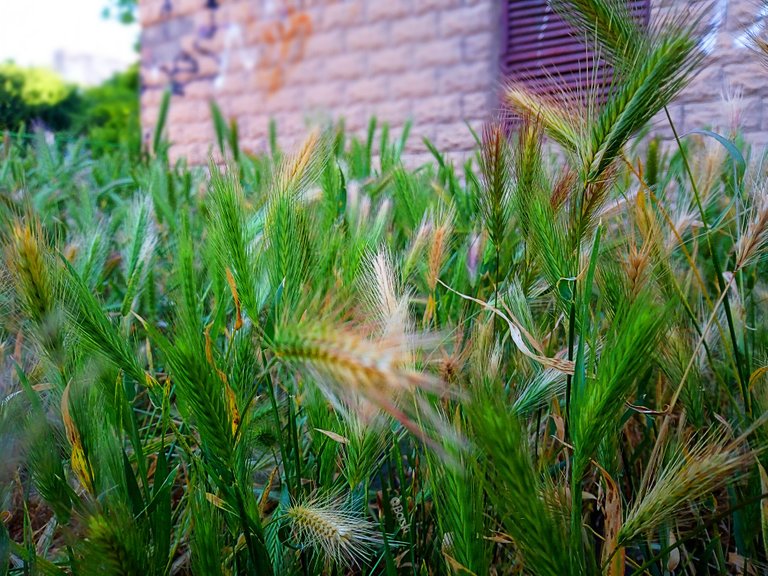 Photos taken with a Sony Cyber-shot DSC-HX300 camera.
Author @barski.
Ukraine.
---
---