Light bulb roots
Perhaps, looking at this photo, you will be a little surprised by the title of my post, which is called "The roots of the light bulb."
Yes, you see a tree that has grown so well that it has torn off the paving slabs that were neatly laid around this tree.
But, a simple, incandescent light bulb and this photograph have a very strong connection, it is safe to say that the light bulb has taken root, which you see in this monochrome photograph.
If you go to any historical museum, you will see different things, utensils, chronometers, clothes that have not been affected by time, they continue to function, regardless of the fact that they were made many years ago.
Once upon a time, quality was the basis that all artisans aspired to.
A hundred-year-old light bulb is said to light up a fire station in Livermore, California today.
Then, there was still no conspiracy of industrial magnates and the filament was what it should be, almost, eternal.
But such high-quality products deprive manufacturers of profits and, as a result, it was decided to reduce the strength of the tungsten filament, as a result of which, today, almost every month, I run to the store for new light bulbs.
Trees tend to grow, and everyone knows this, and many centuries of practice could tell what diameter a hole in the sidewalk should be, so that the grown tree would not damage the cobbled sidewalk, but, no, everything is done so that, after some time, the taxpayers have again paid for new pavement...because trees tend to grow.
As you can see, the light bulb and this situation are connected by one very strong root system.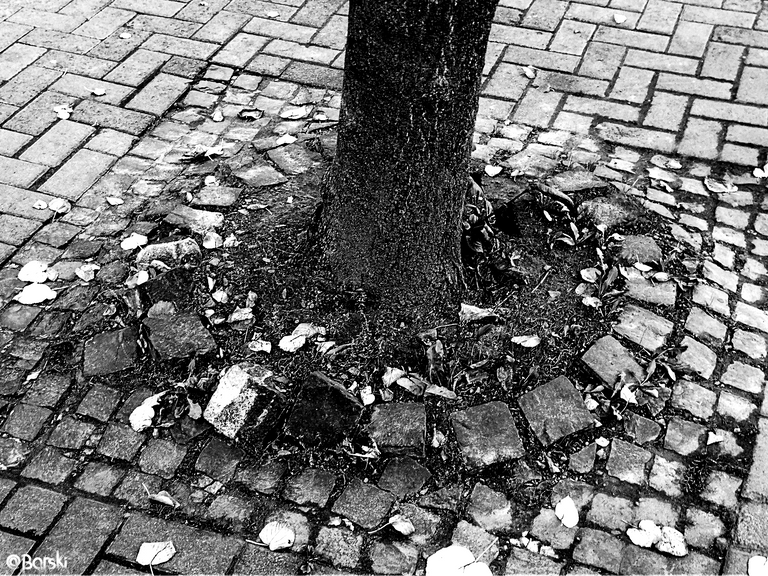 Photos taken with a Sony Cyber-shot DSC-HX300 camera.
Author @barski
---
---