Monday Red - Color challenge - A time for reconciliation
Eats its own time for everything, it also comes for reconciliation.
Perhaps this red poppy flaunted in front of an old, rotten stump, laughed at him, because he is so young, in his prime, and the stump is of no use.
But, the time has come, and the stump began to carefully hold the withered flower on itself.
Who, if not a tree stump, knows the value of youth, once, he was an oak tree, or a branched maple, he took care that the bird's nests would be comfortable on his branches, and now he cares about a new friend, about the same, old, withered poppy.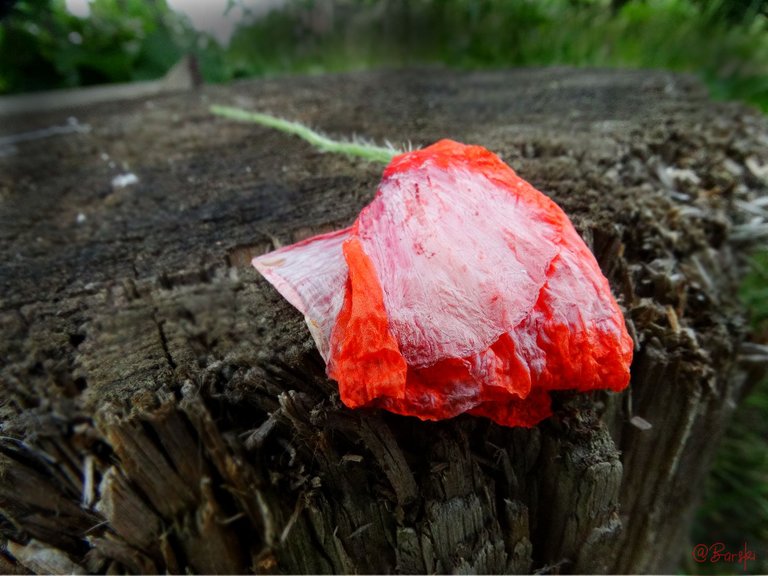 Photos taken with a Sony Cyber-shot DSC-HX300 camera
I edited a photo in the program PhotoDirector, which I also installed on my smartphone.
Author @barski
Ukraine
For my publications, I do not use stock photographs, it is fundamentally important for me to use photographs that I have made with my own hands for publication and I can name them - authorial work.
---
---