Monday Red - Color challenge - Monday with the taste of muffin with poppy seeds.
It's hard to walk past a bakery that makes poppy seed buns and not arm yourself with the desire to eat the soft, fluffy flesh of buns soaked in sweet poppy seeds.
These buns absorb not only sweetness but the beauty of the fields on which red poppies bloom, the petals of which develop in the wind.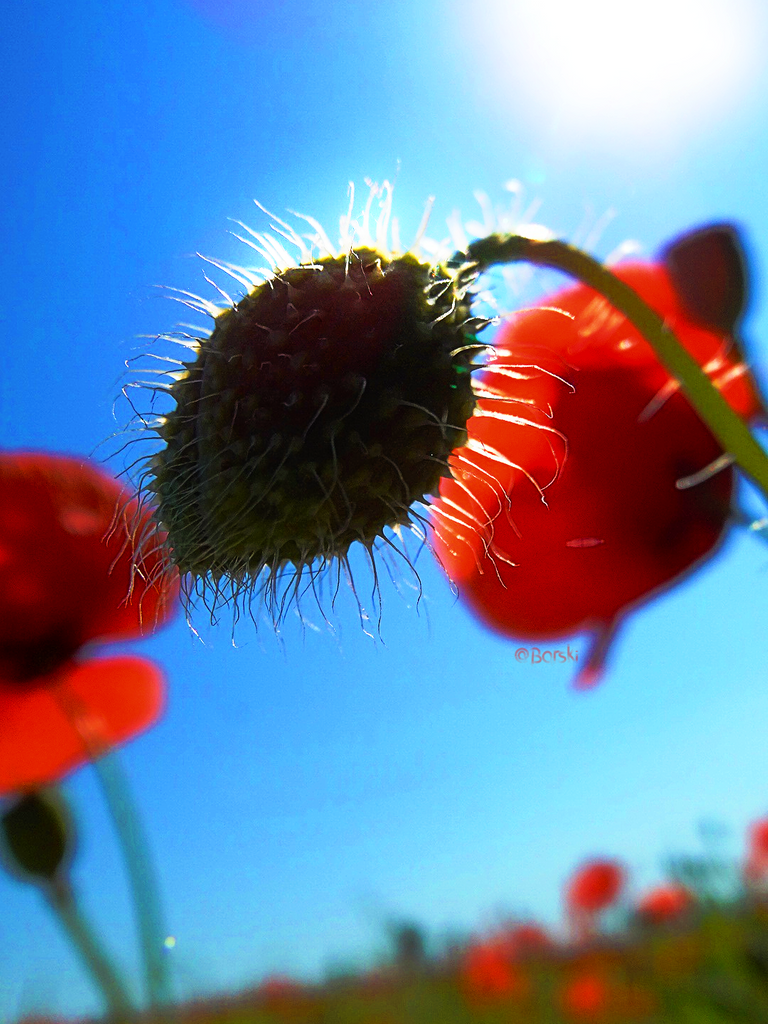 I drove along the highway that meandered between the Moldavian hills and saw the red sea of ​​poppies, which like rubies embedded in gold flaunted in a wheat field.
I hardly found a roadside where you can leave the car, there were steep cliffs on both sides of the road, but I could not miss this opportunity and take some bright photographs.
After some time I wanted to make them even brighter and more contrast, to emphasize the small details of the life of the poppy field.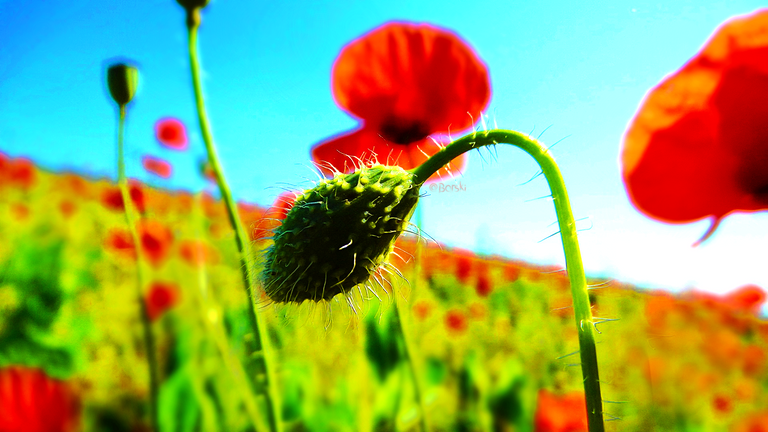 Photos taken with a Sony Cyber-shot DSC-HX300 camera.
Author @barski.
Ukraine.
---
---