Monday Red - Color challenge - Rainy Monday.
Monday starts on Saturday, as the Strugatsky brothers thought, and I must agree with them.
There is a good reason to start fantasizing on Saturday in order to meet Red Monday fully armed.
This photo might seem a little too fantastic, with so much red in one place, but Monday draws red and there's nothing I can do about it.
If it surprises you that a red, cast-iron, sewer manhole is located directly under a red bench, then you have not yet seen more fantastic ideas of urban planners and utilities for which laws are not written.
How did it end up there, on the bench, a wet box of physalis?
Perhaps someone put it there, it is the same wet sill of a well and a bench, but it's not so important anymore, if it wasn't there, I would have put it there, which I did.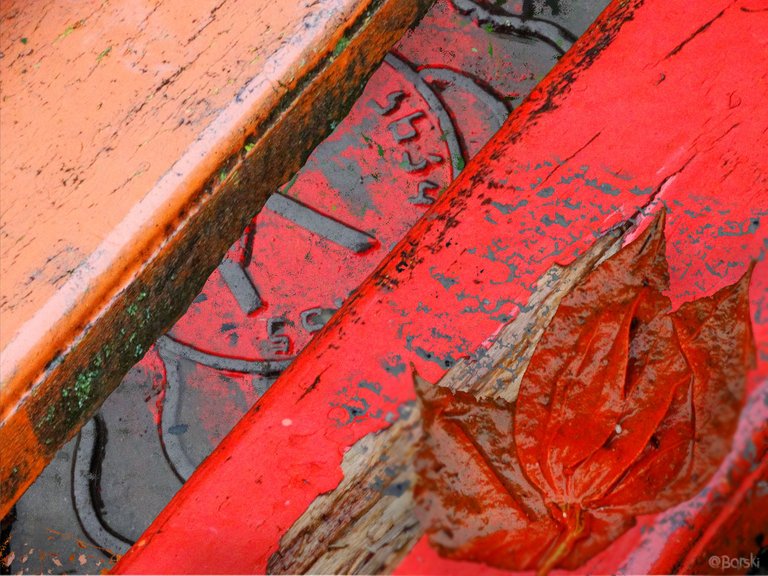 Photos taken with a Sony Cyber-shot DSC-HX300 camera.
Author @barski
---
---